Injen Technology
Catback Exhaust System
P/N – SES1206TT
---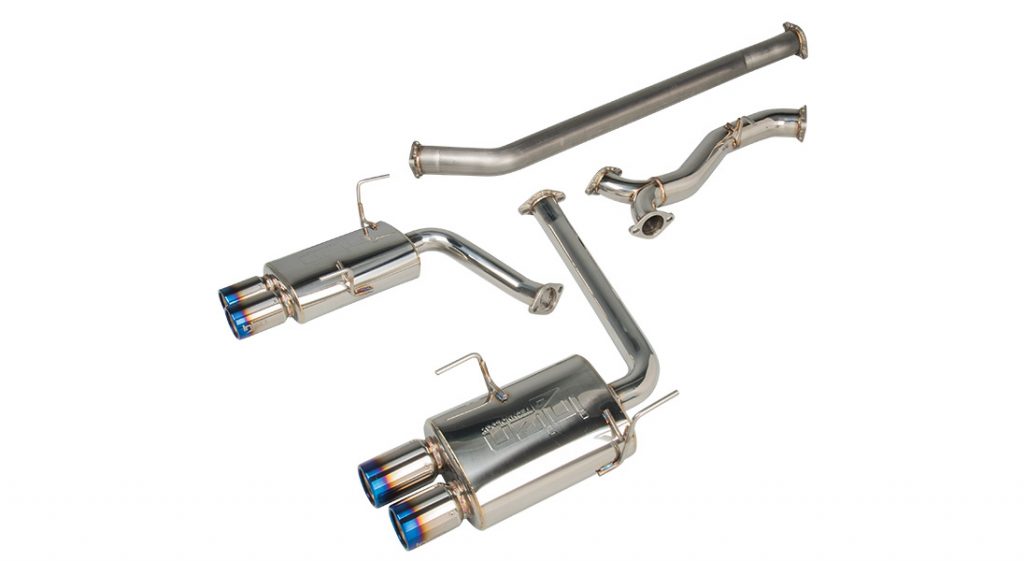 Injen Technology's Catback Exhaust system for the WRX and STI features 76.2mm-diameter piping made from 1.5mm-thick 304 stainless-steel. The four pieces join together by way of cast flanges, 14mm thick at the down pipe and mid-pipe attachment points, and 11.5mm thick where the Y-pipe meets with the muffler inlets. The Y-pipe splits into smaller, 60mm-diameter piping that leads to each muffler. The Injen Technology exhaust was among the loudest and most bass-heavy. Although the exhaust notes were favored by many of the DSPORT staff, sound levels matched the legal limit of 95 decibels at 4,500 RPM and exceeded them at 5,000 RPM to peak at 97 decibels. Unlike many of the other exhausts, this one utilized four 80mm straight tips, rolled at the ends with a burnt blue finish for a uniquely sleek appearance. On the dyno, the Injen exhaust improved performance with a peak 286.73 peak wheel horsepower at 5,500 RPM. Peak torque shot up to 303.63 lb-ft at 3,500 RPM, showing an improvement of 20.46 lb-ft over stock. 

Product Notes

Weight: 48 lbs. / 21.8 kg     Material: 304 Stainless Steel

Layout / Weld Type: Four-Piece / TIG welded

Muffler(s) / Resonators:  Two mufflers

Wall Thickness: 1.5mm

Flanges: 11.5mm and 14mm cast flanges

Tips: Quad 80mm straight, rolled dual-wall

Hangers: Five, solid

Street Price: $1,100.00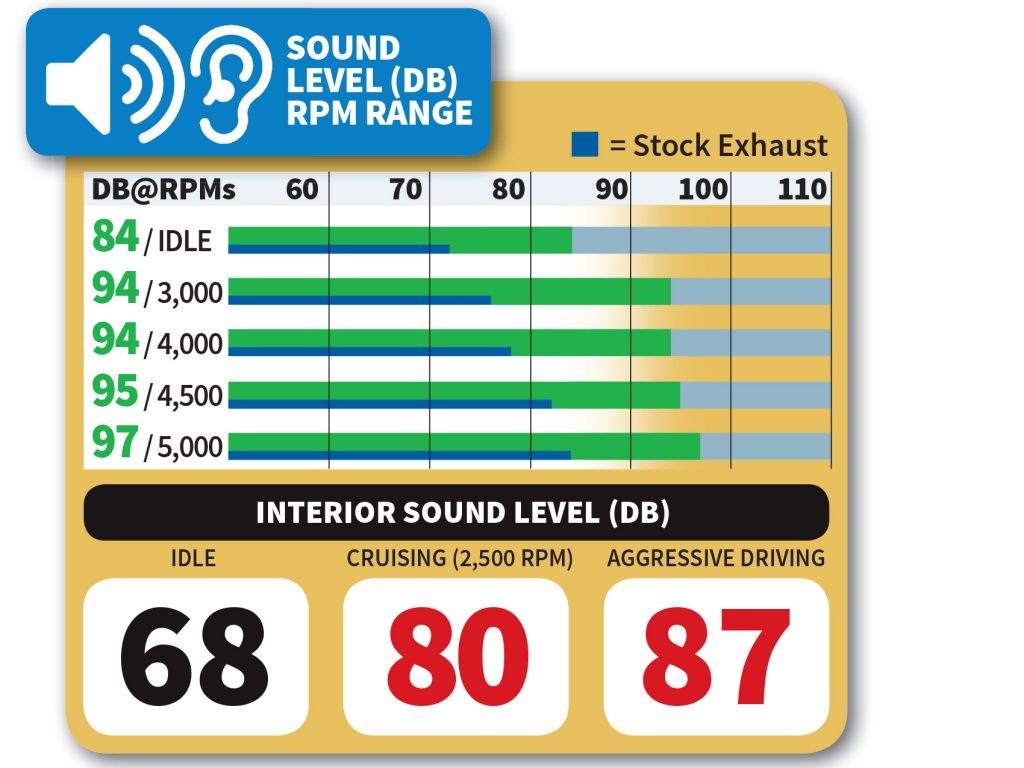 Quality & Detail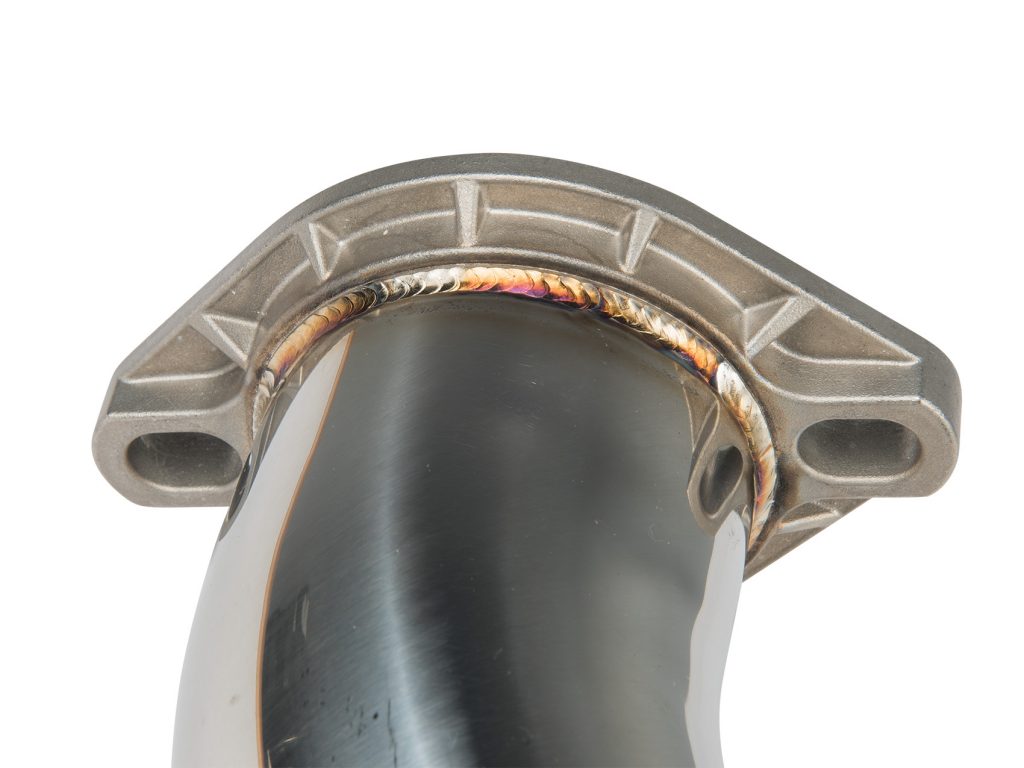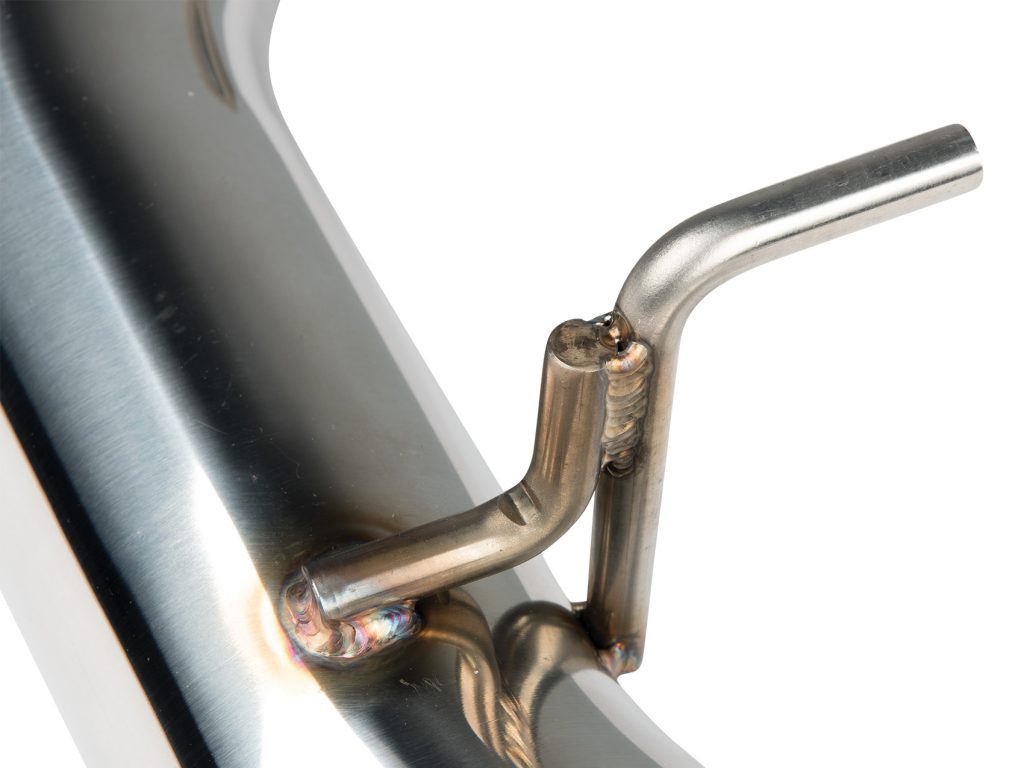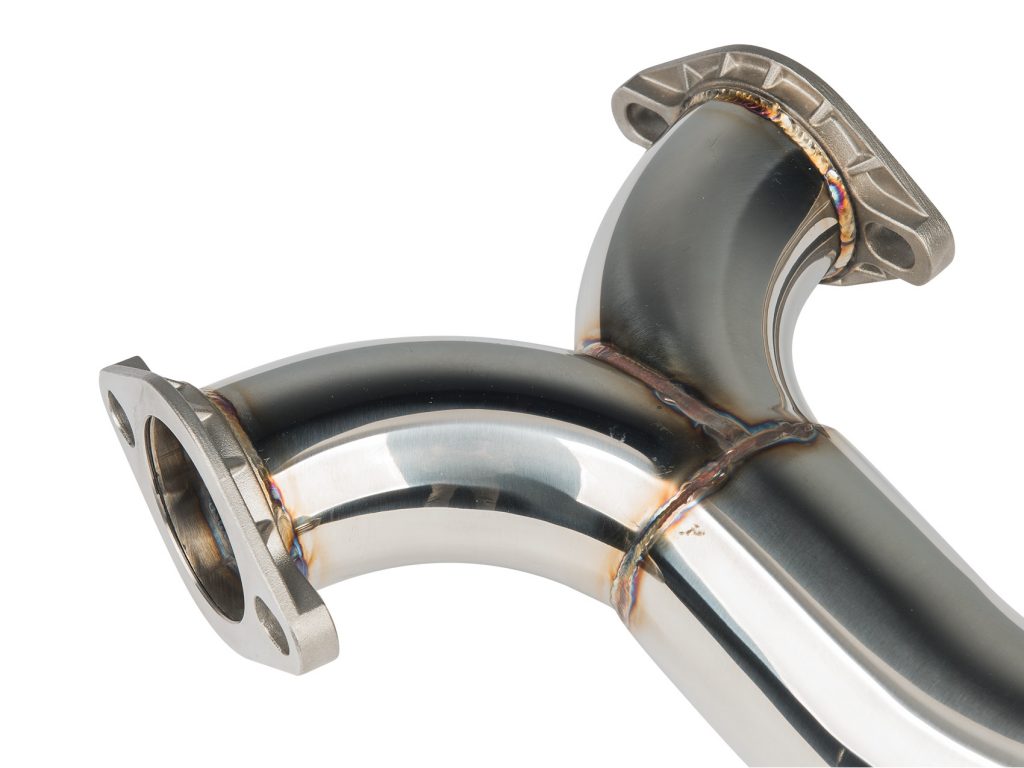 Injen's exhaust showed attention to detail in the construction of the system, with small diameter hangers for easy install.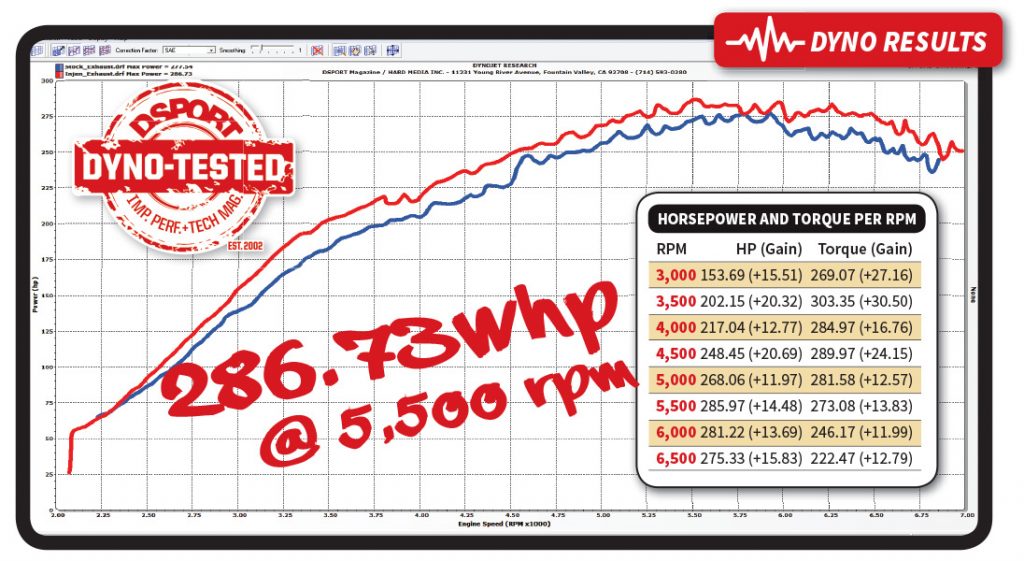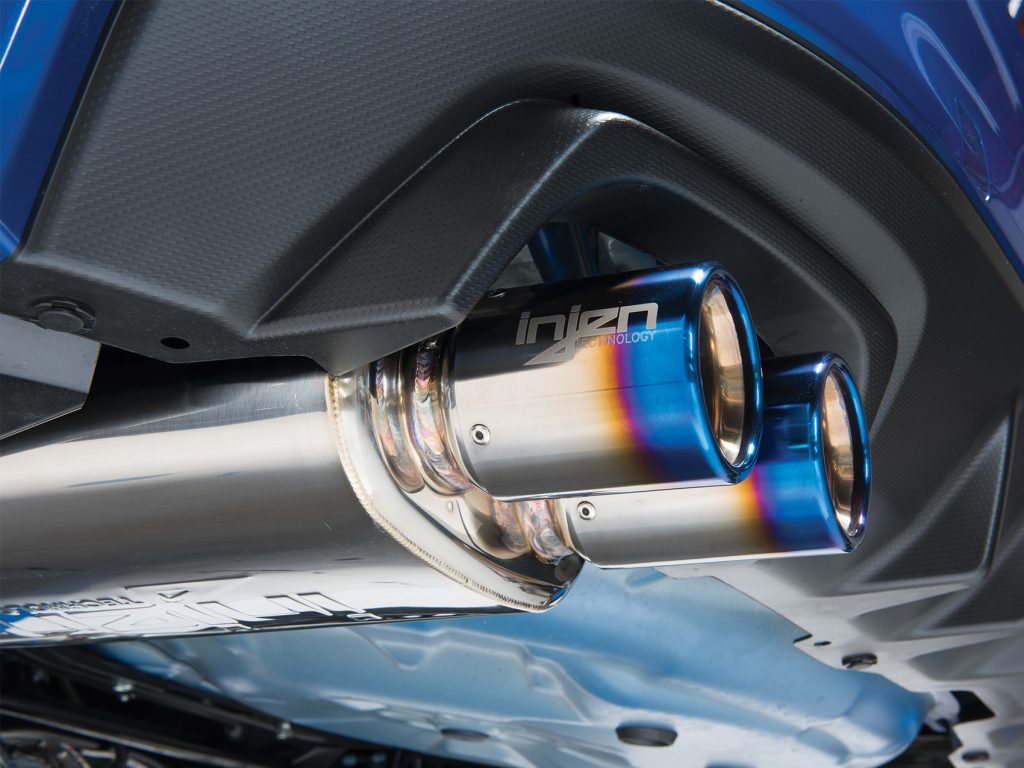 Whats Hot

• Great power & torque

• Aggressive tone

• Excellent appearance

Whats Not

• Higher priced

• Higher Decibel Reading than others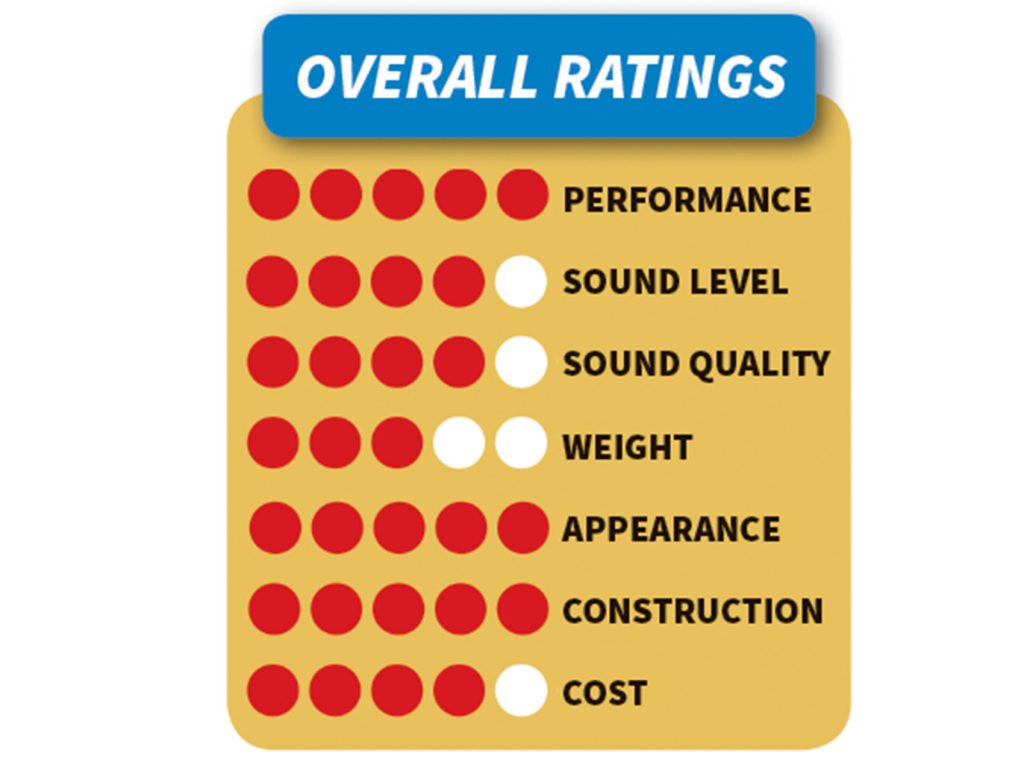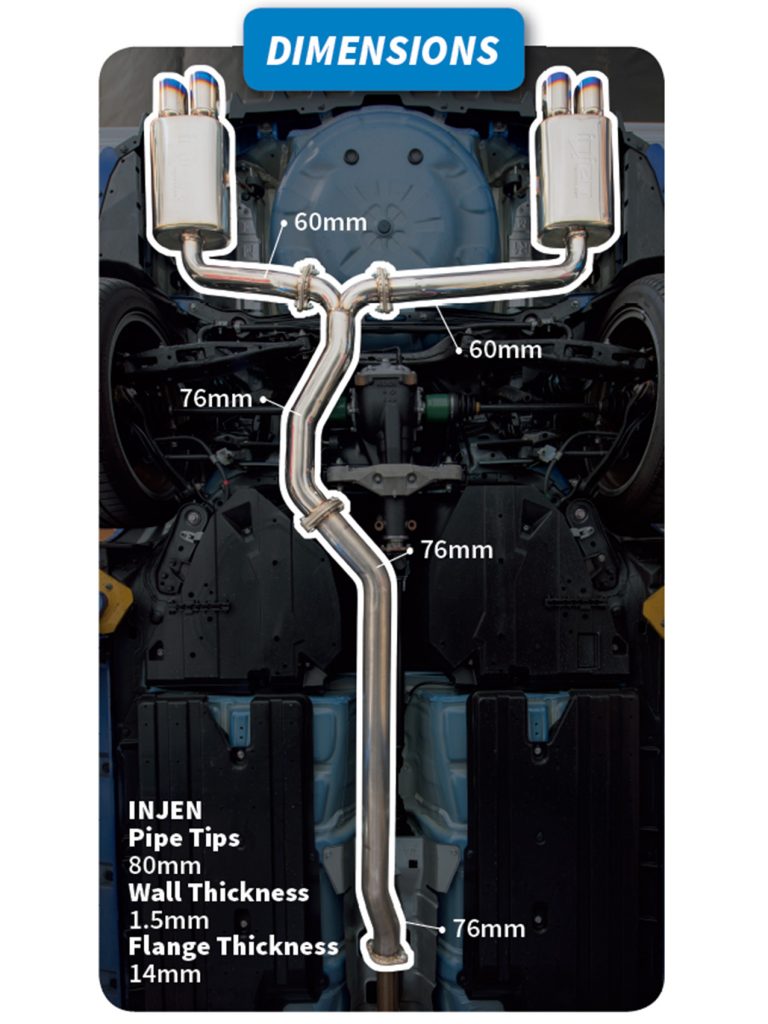 Our Final Verdict

Injen Technology's Catback Exhaust is louder than some exhaust systems for the STI, but sports higher performance and great looks. We tested it to find significant power and torque gains throughout the entire RPM range, packaged in an aesthetically-pleasing product. The exhaust did come with its drawbacks, as this system showed high sound levels that also carried into the interior.