Magnaflow
Competition Series Exhaust System
P/N – 15472
---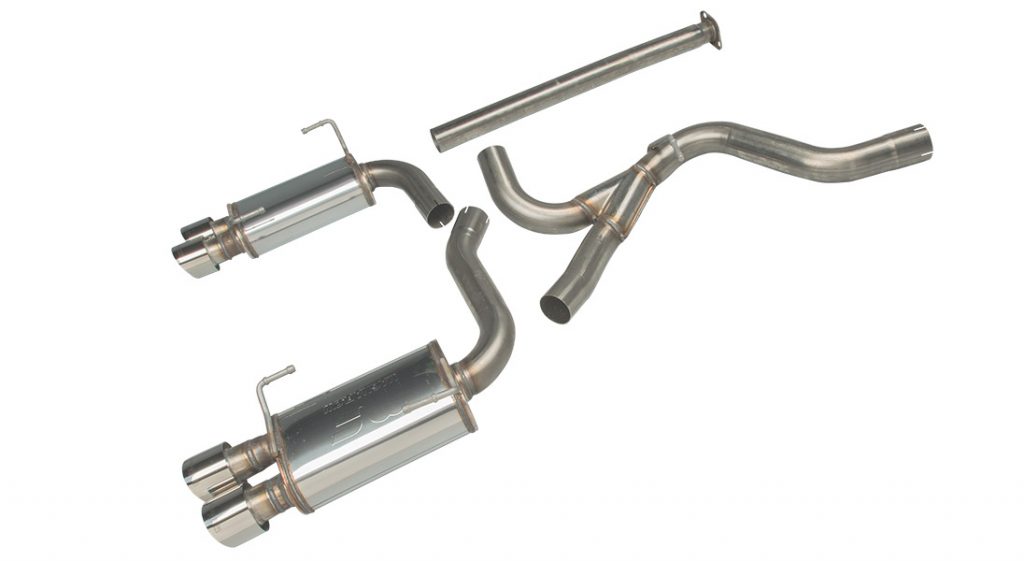 The Magnaflow Competition Series Exhaust System for the WRX and STI features a TIG-welded 409 stainless-steel construction with 76.2mm-diameter piping. Aside from the stamped steel flange at the down pipe end, the exhaust system utilizes slip-fit ends with clamps to secure the four pieces in place. The 76.2mm diameter is maintained throughout the length of the exhaust, up to the two mufflers at the end. The Magnaflow exhaust system produced an aggressive, growling exhaust note, touching on 95 decibels at 5,000 RPM at its loudest. This exhaust employed four massive 101.6mm dual-wall, slant cut tips for a bold look to match the sound. Power showed a slight improvement, with a 4.23 peak horsepower increase to top out at 281.77whp at 5,900 RPM. We found the most gains at 4,500 RPM and just after 6,000 RPM to redline.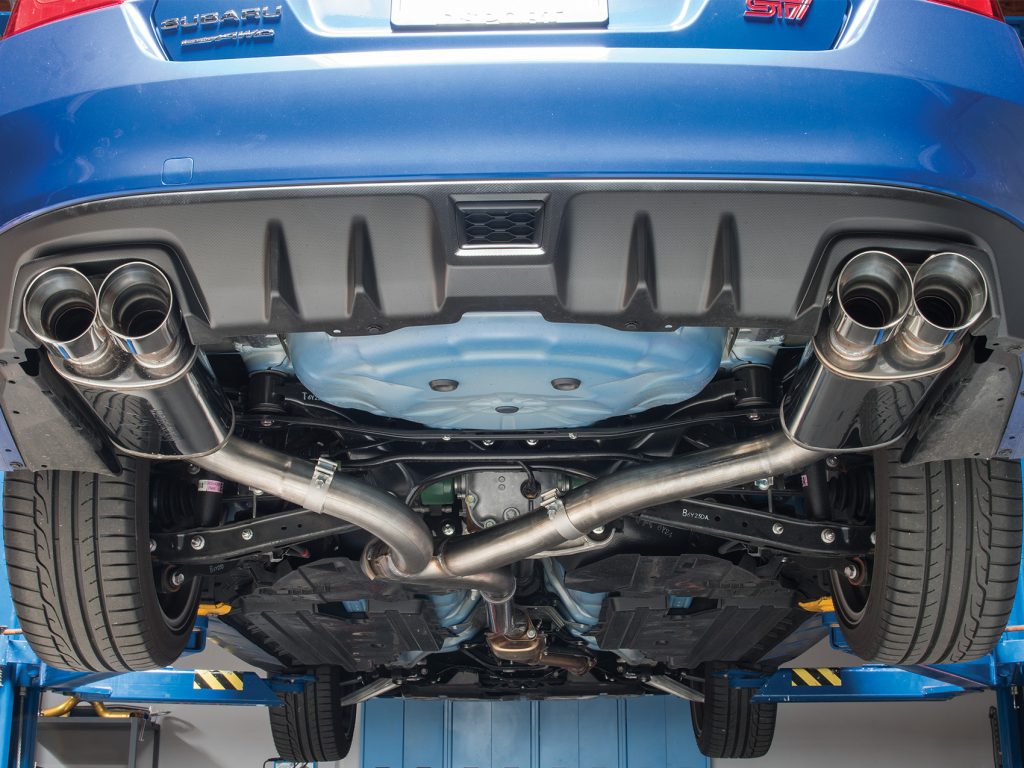 Product Notes

Weight: 47.2 lbs. / 21.4 kg  Material: 409 Stainless Steel

Layout / Weld Type: Four-Piece / TIG welded

Muffler(s) / Resonators:  Two mufflers

Wall Thickness: 1.5mm

Flanges: Slip-fit with clamps and 2mm stamped flange

Tips: Quad 101.6mm dual-wall, slant cut

Hangers: Five, solid

Street Price: $891.00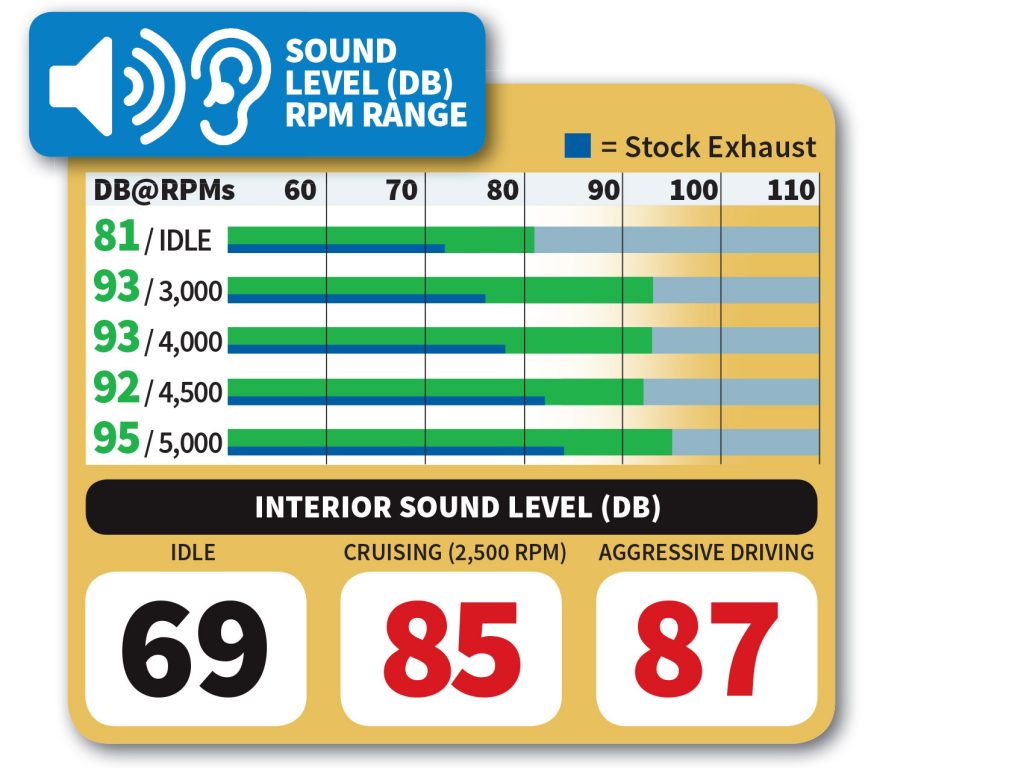 Quality & Detail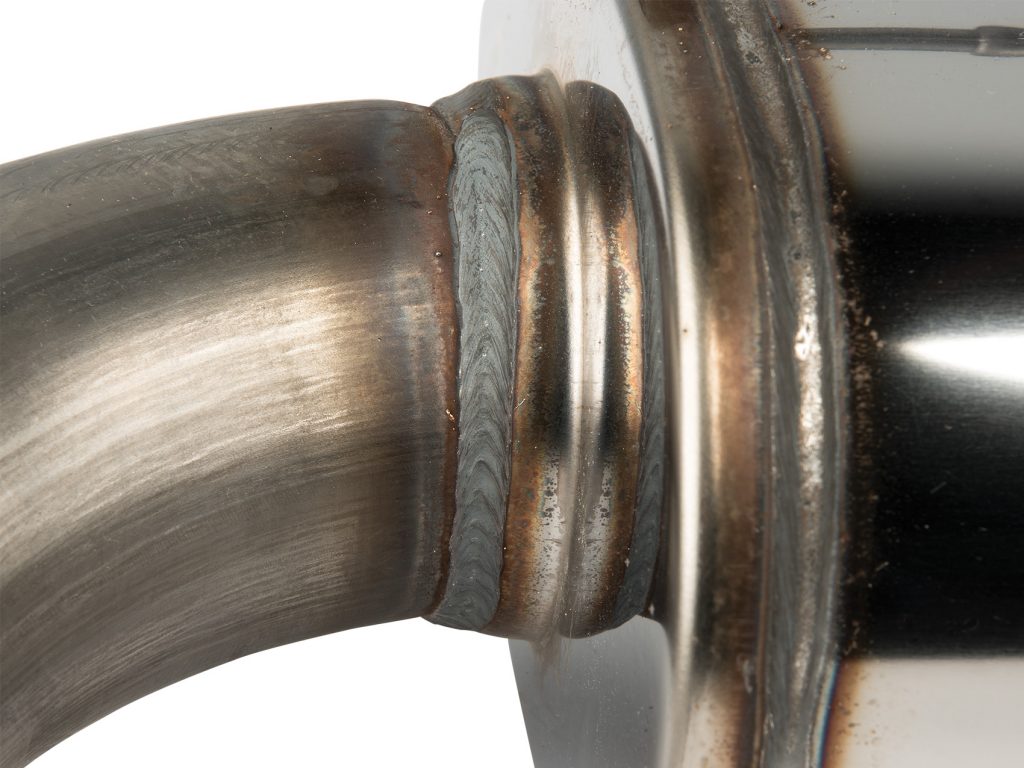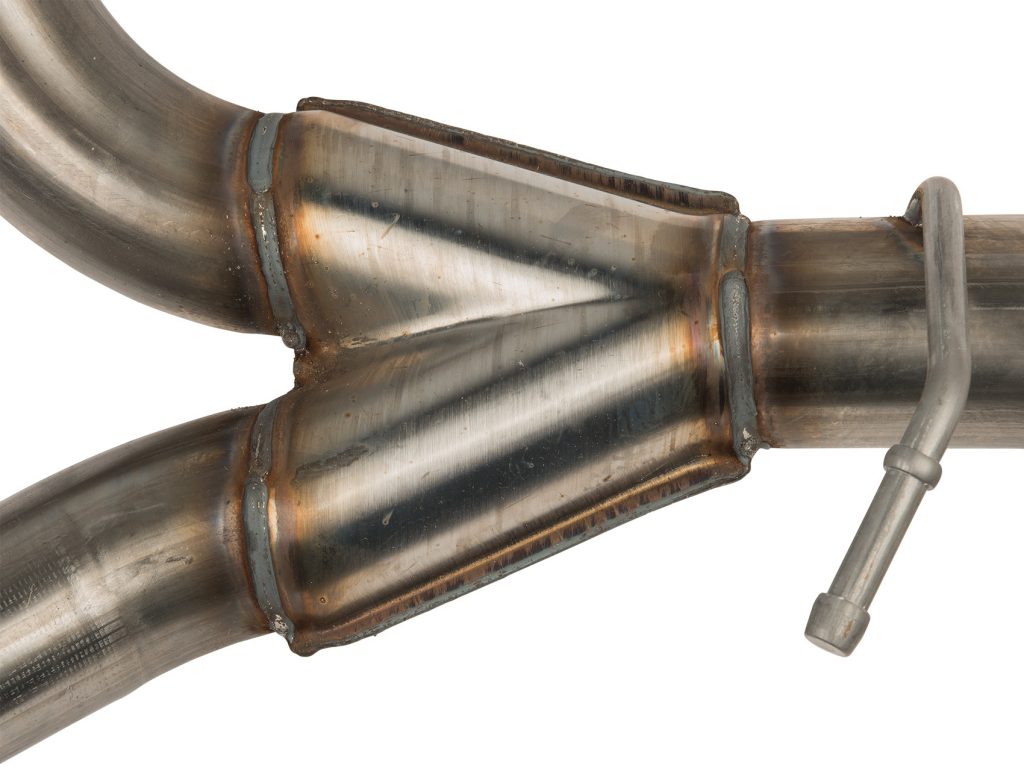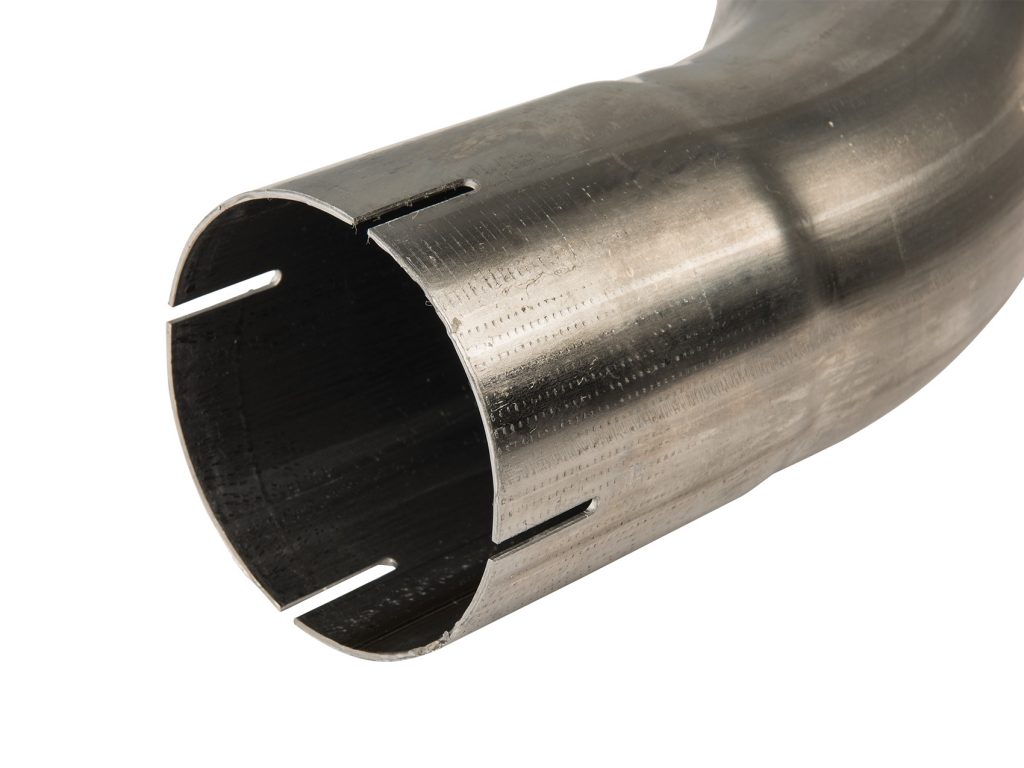 Wide hangers kept the exhaust tightly mounted, while its giant tips filled out the bumper cutouts with an aggressive look.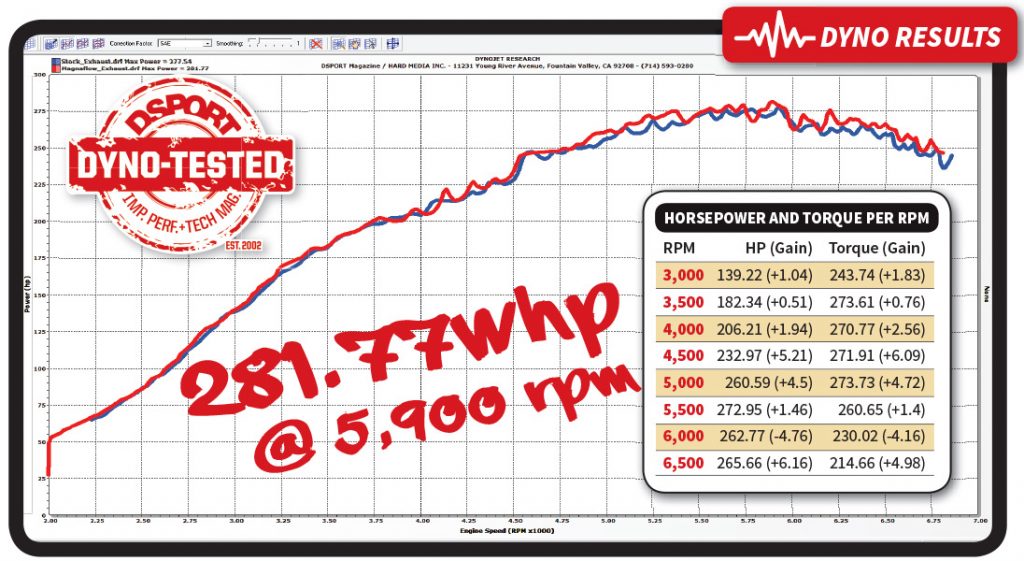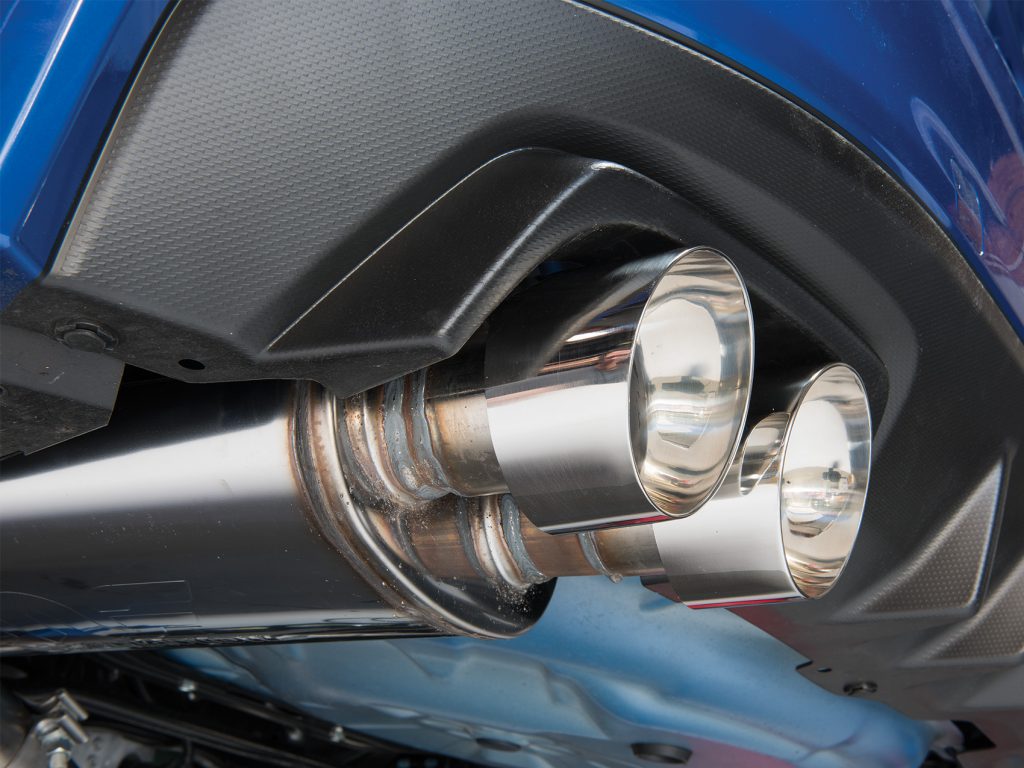 Whats Hot

• Throaty Exhaust tone

• Affordable

• Aggressive Looks

Whats Not

• Not as powerful

• 7 lbs. Heavier Than Factory Exhaust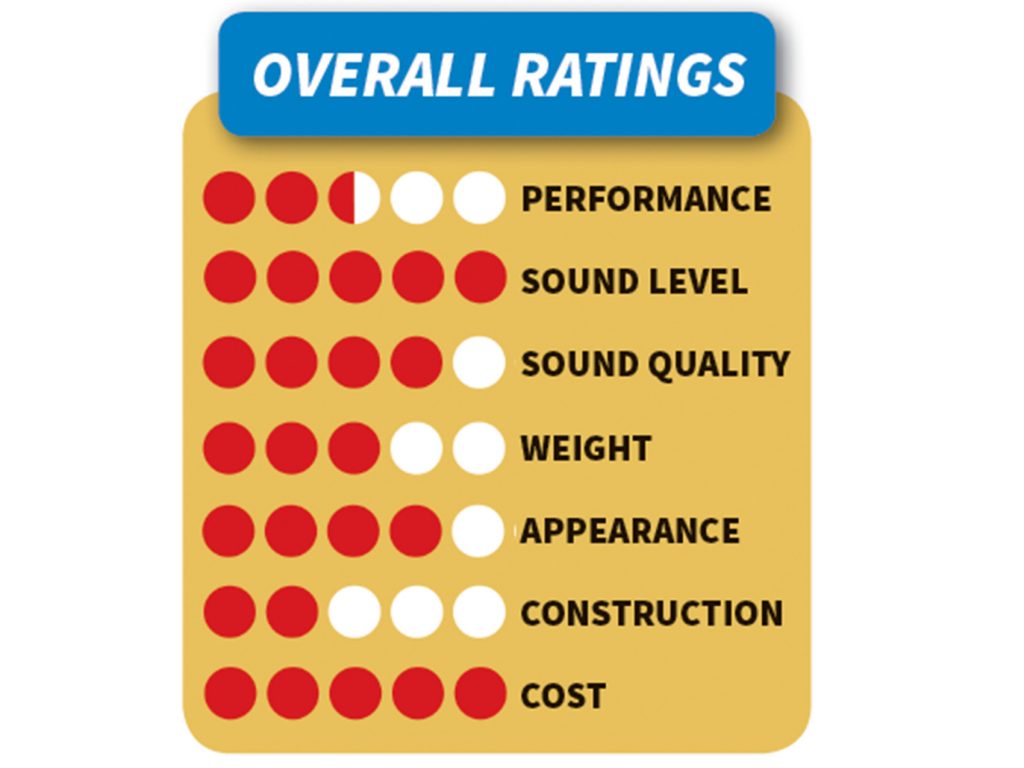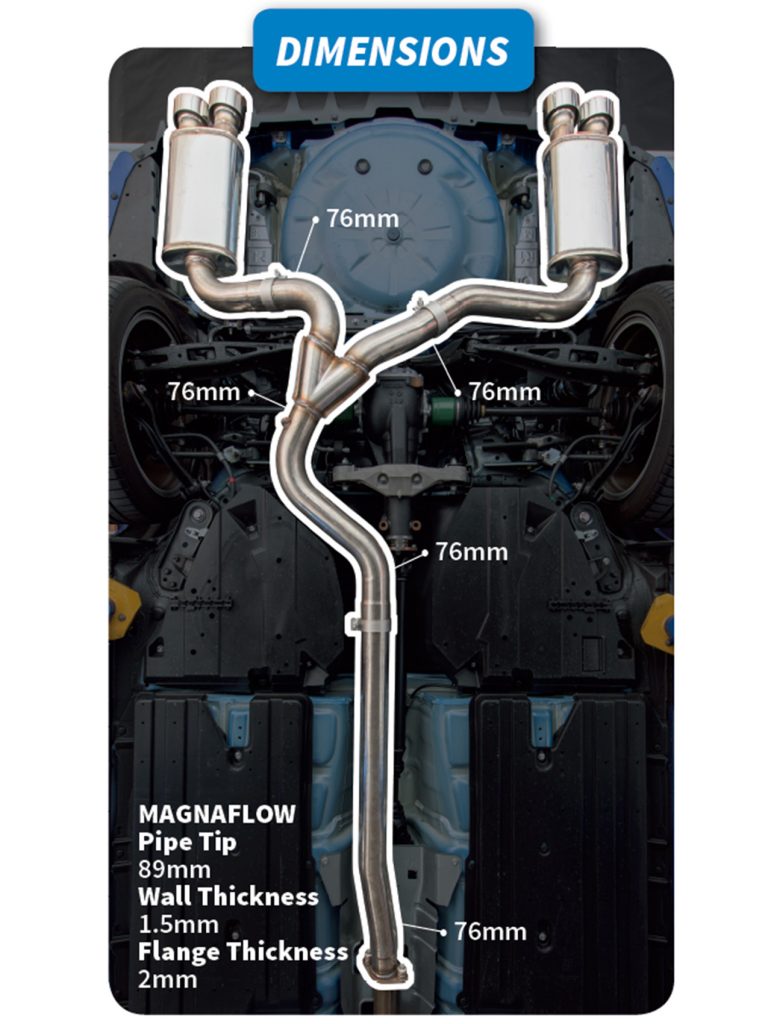 Our Final Verdict

Magnaflow's Competition Series Exhaust System delivered one of the most aggressive exhaust notes of the lineup which, at full volume, just touched on the legal sound limit without going over. The exhaust system's construction proved sturdy with its heavier duty hangers. Once installed, the giant exhaust tips stood out through the bumper cutouts with a pleasing aesthetic.