Mishimoto
Subaru WRX/STI Cat-Back Exhaust, 2015+
P/N – MMEXH-WRX-15
---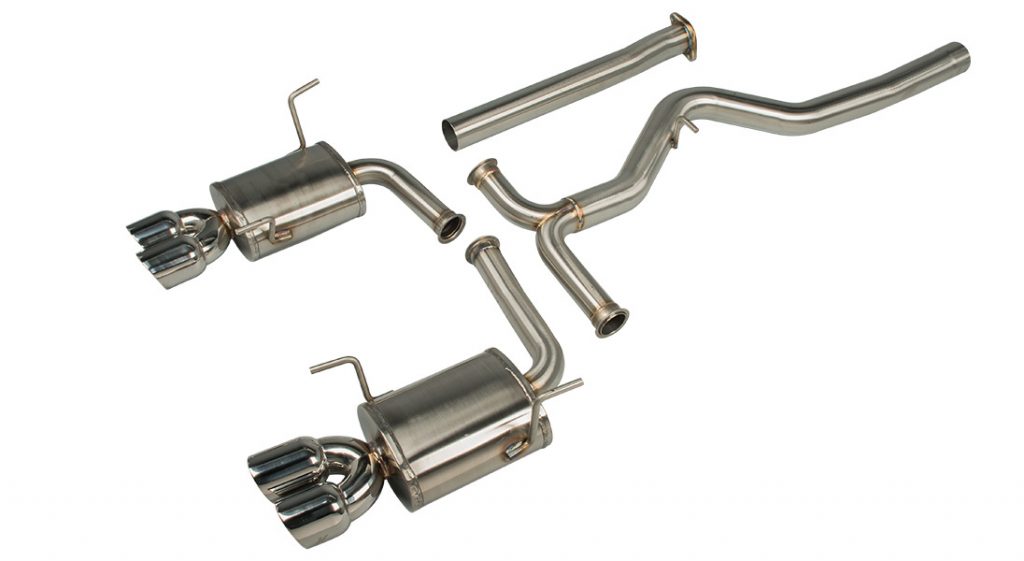 Mishimoto's Cat-Back Exhaust for the 2015+ WRX and STI comes in four pieces made from TIG-welded 304 stainless-steel. The 76.2mm piping has 1.5mm-thick walls and attaches together with a laser-cut flange at the down pipe end, a slip-fit opening with clamp at the mid-pipe to the Y-pipe, then V-band fittings from the Y-pipe to the muffler inlets. After the Y-pipe splits into the two muffler inlets, pipe diameter narrows from 76.2mm to 57.1mm on each side. Mishimoto's exhaust system delivered an emphasized deep rumble sound from the EJ257, while keeping sound levels at or below 90 decibels across the tested RPM range. On the dyno, the Mishimoto exhaust revealed a 2.93 peak wheel-horsepower increase to reach a new maximum of 280.47whp at 5,900 RPM. Torque saw more notable gains, maxing out at 292.82 lb-ft at 3,800 RPM for an increase of 9.65 lb-ft over stock.

Product Notes

Weight: 39.2 lbs. / 17.8 kg     Material: 304 Stainless Steel

Layout / Weld Type: Four-Piece / TIG welded

Muffler(s) / Resonators:  Two mufflers

Wall Thickness: 1.5mm

Flanges: Slip-fit with clamp, V-band and 13mm laser-cut flange

Tips: Quad 88.9mm dual-wall, slant

Hangers: Five, solid

Street Price: $1,080.00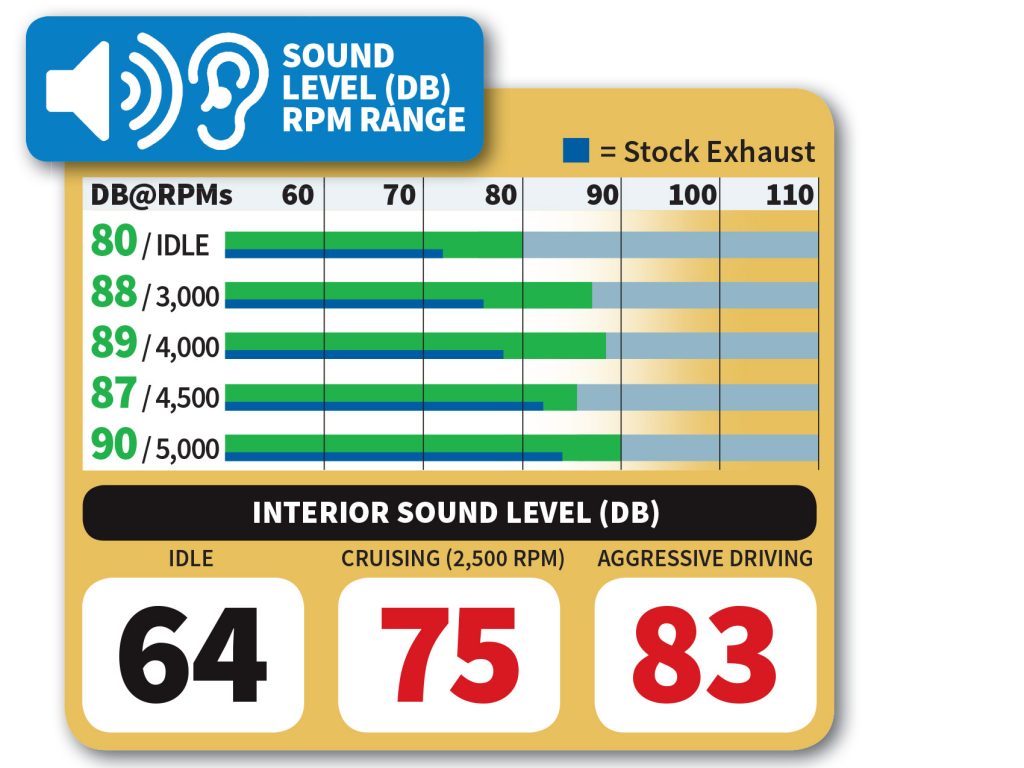 Quality & Detail
The Mishimoto exhaust utilized a combination of flanges, slip-fit ends and V-bands in an overall lighter package.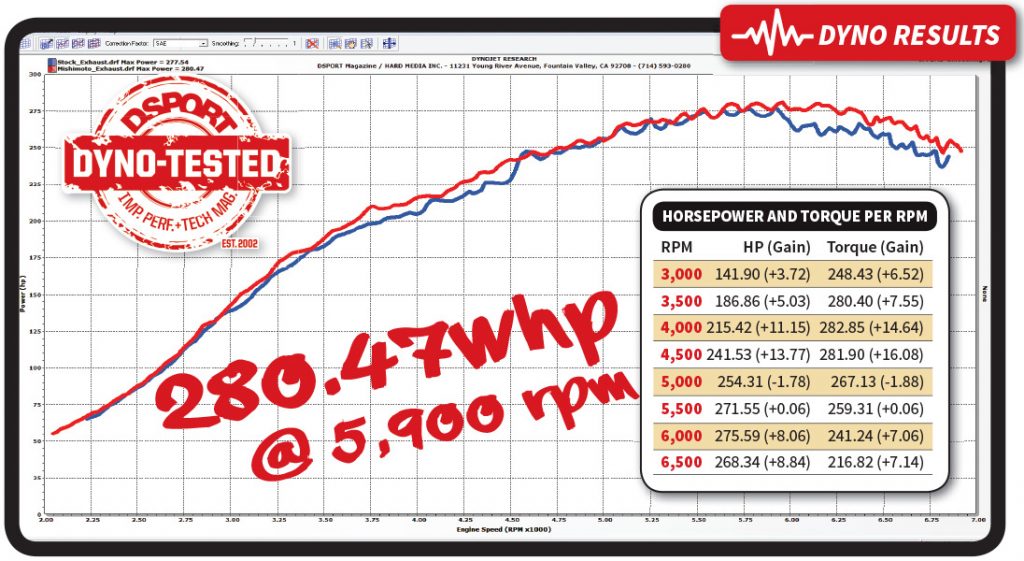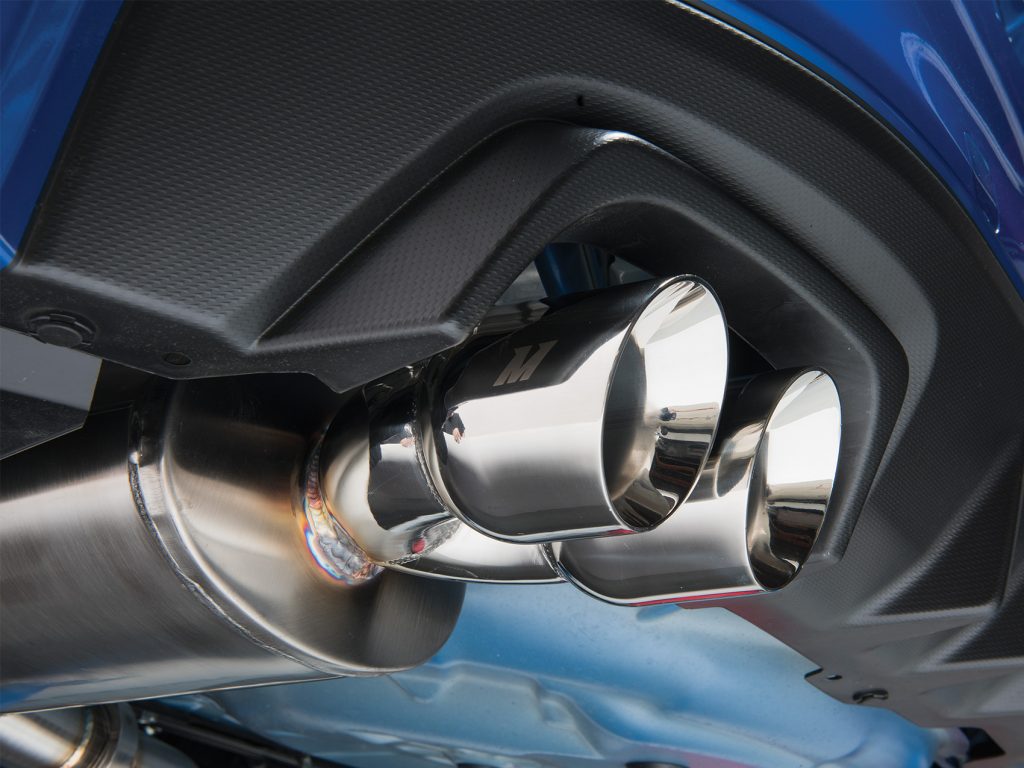 Whats Hot

• Never Exceeded 90 DB

• Lighter Weight Than Most Steel Exhausts

Whats Not

• Not As Powerful

• Combination Of Flanges, V-bands and Slip-Fittings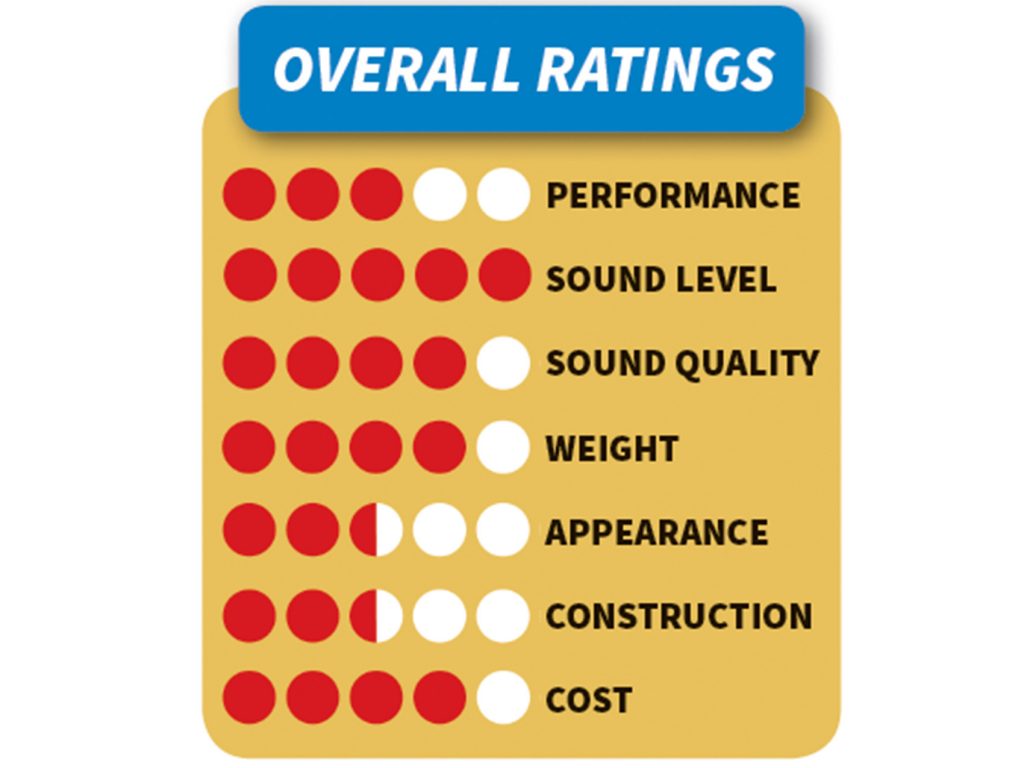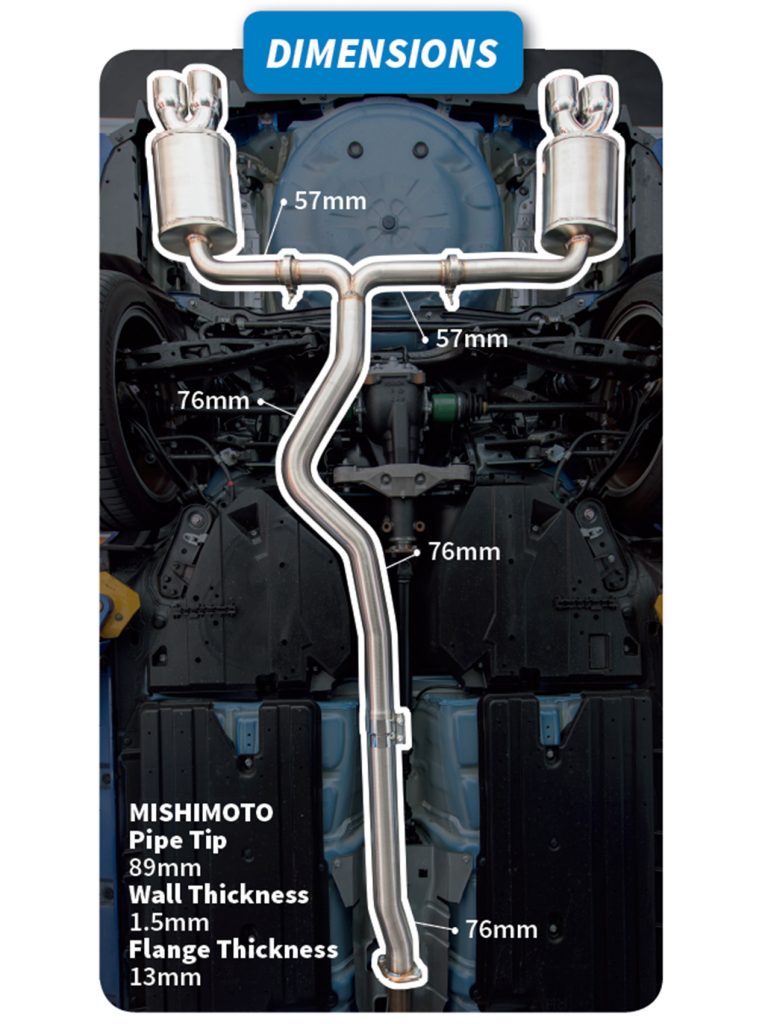 Our Final Verdict

The Mishimoto Cat-Back Exhaust for the 2015+ STI offers a much quieter exhaust note than most, while still delivering some low-end torque gains. Installation was mostly smooth, though the flange, slip-fit ends and V-bands took extra time to fit properly. Regardless, the end result made for a deep and pleasing exhaust note that stayed well within the legal sound limits.