SubiSpeed
Quad Tip Catback Exhaust System
P/N – quad-15wrxsti-ctbk
---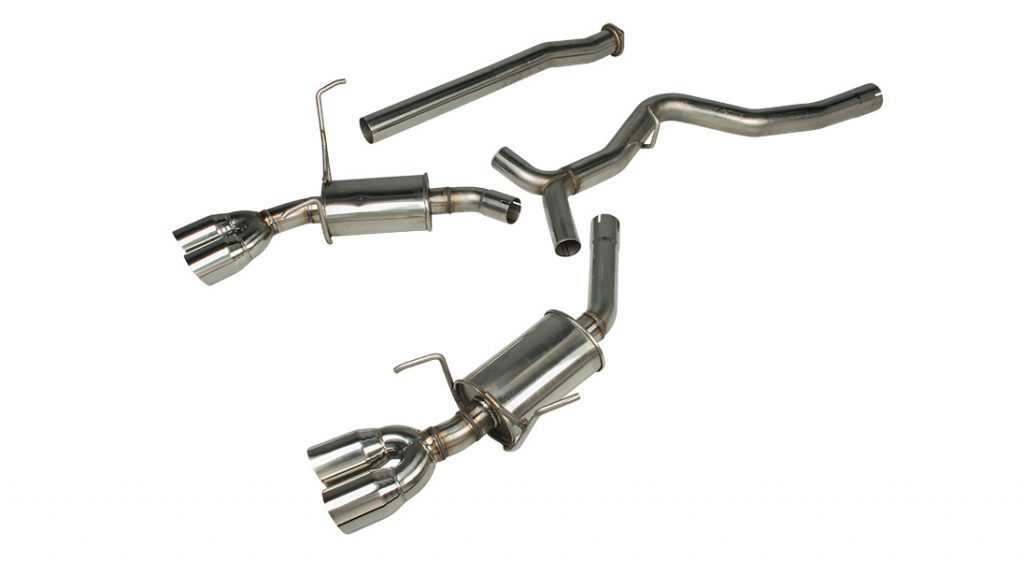 SubiSpeed's Quad Tip Catback Exhaust System features a TIG-welded, four-piece system made from 304 stainless steel. Weighing in at 35.4 lbs., it is one of the lighter stainless-steel options we tested. The pipe diameter spans 76.2mm before the Y-pipe, which then shrinks down to 63.5mm just before the two mufflers. This exhaust system bolts onto the down pipe with a 9.6mm laser-cut flange, followed by slip-fit connections between the mid-pipe, Y-pipe and mufflers. The four 90mm slanted tips extend a little further behind the car than the other exhaust systems, providing for a more pronounced yet attractive look. This exhaust rang among the loudest, measuring a maximum of 96 decibels at 5,000 RPM and teasing the legal limit with 94 decibels at 4,500 RPM. The SubiSpeed exhaust delivered some of the greatest and most consistent power gains across the RPM range. Peak wheel horsepower increased by 14.62 for a maximum of 292.16 at 5,750 RPM, while peak torque increased by 20.58 lb-ft for a maximum of 303.75 lb-ft at 3,500 RPM.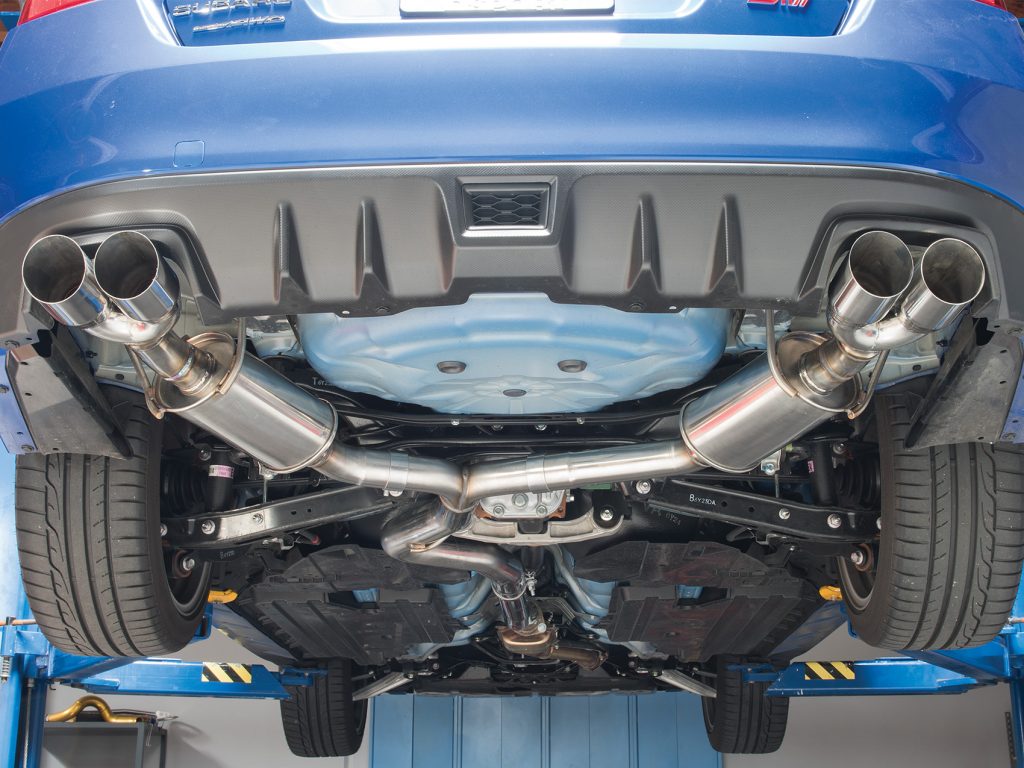 Product Notes

Weight: 35.4 lbs. / 16 kg     Material: 304 Stainless Steel

Layout / Weld Type: Four-Piece / TIG welded

Muffler(s) / Resonators: Two mufflers

Wall Thickness: 1.5mm

Flanges: Slip-fit with clamp, 9.6mm laser-cut flange

Tips: Quad 90mm slant cut

Hangers: Five, solid

Street Price: $1,100.00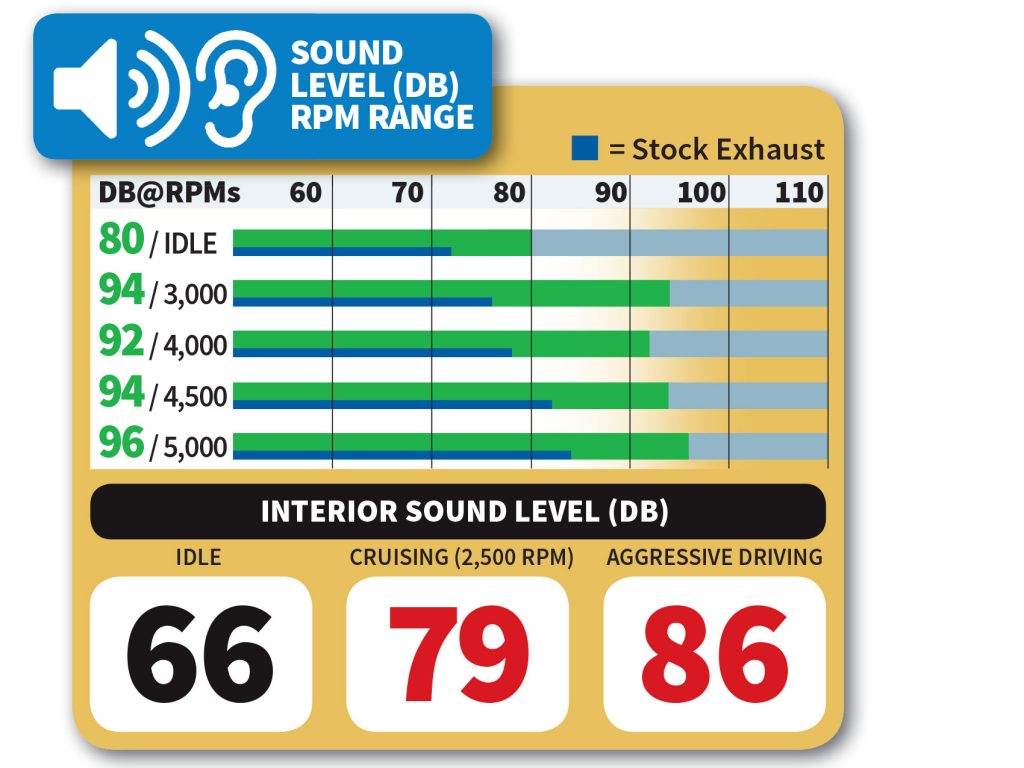 Quality & Detail
The exhaust utilized a unique pipe routing design  to neatly tuck the system up under the car for a clean look.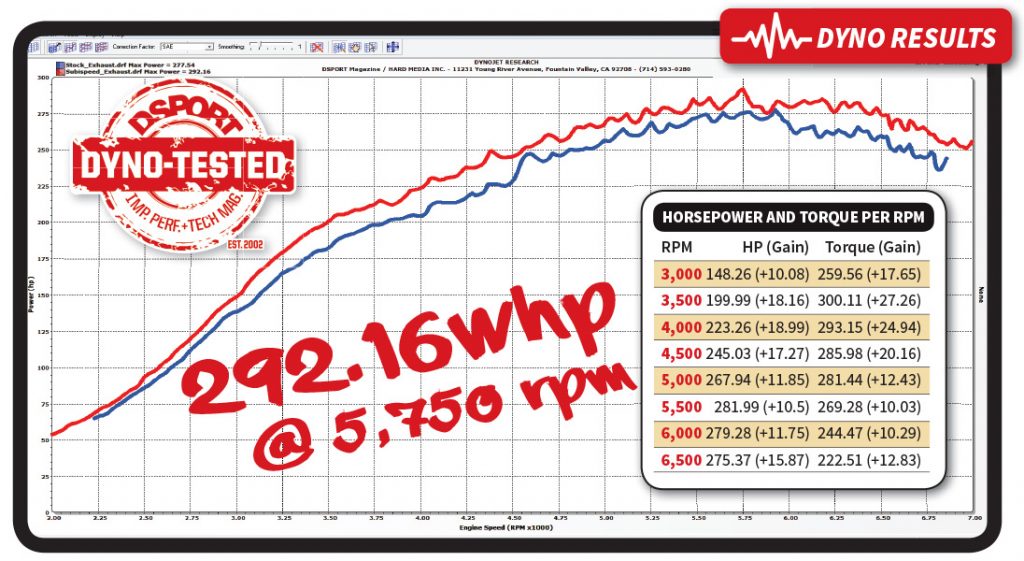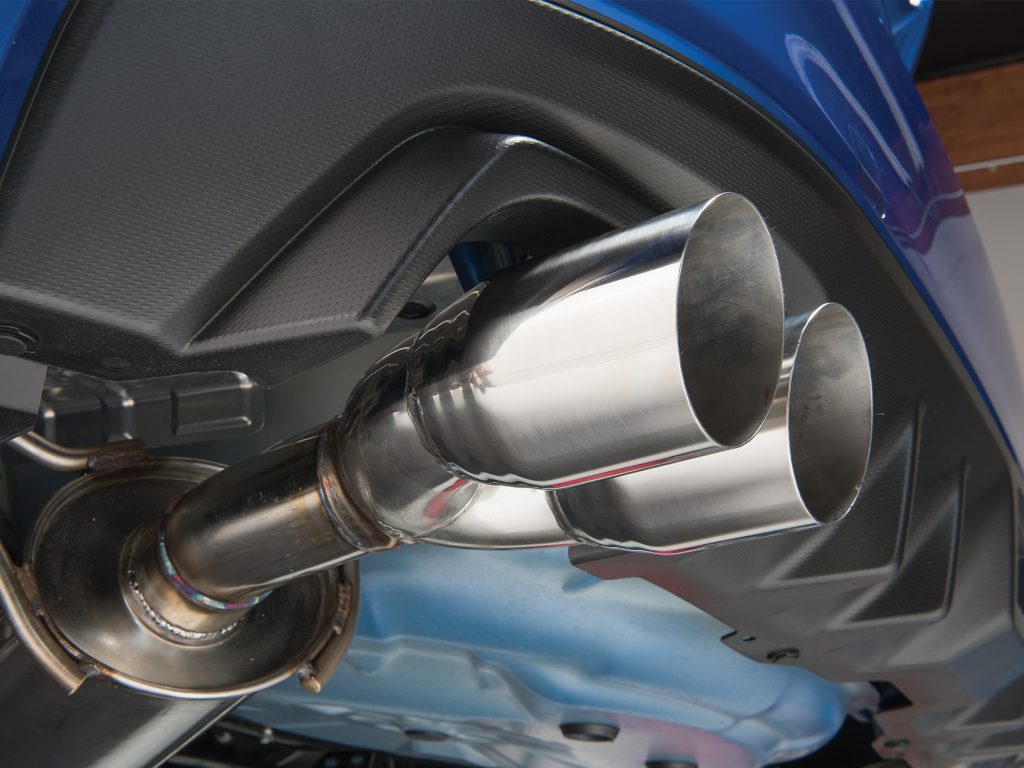 Whats Hot

• Biggest power and torque gains

• Low weight

Whats Not

• One of the louder exhausts tested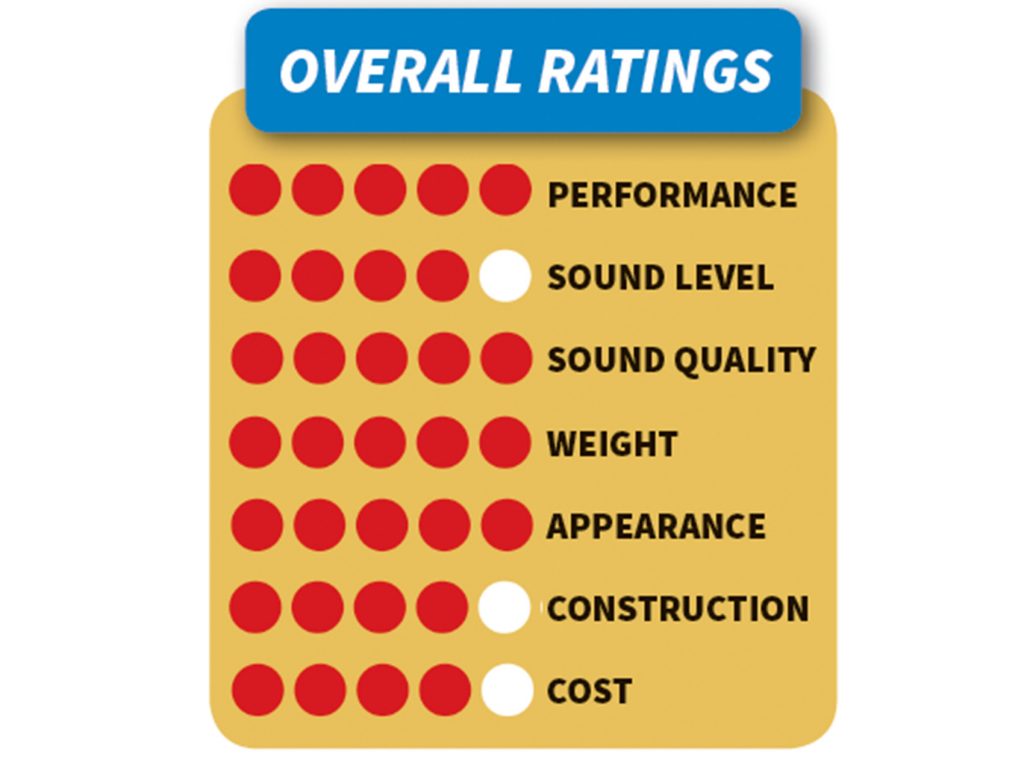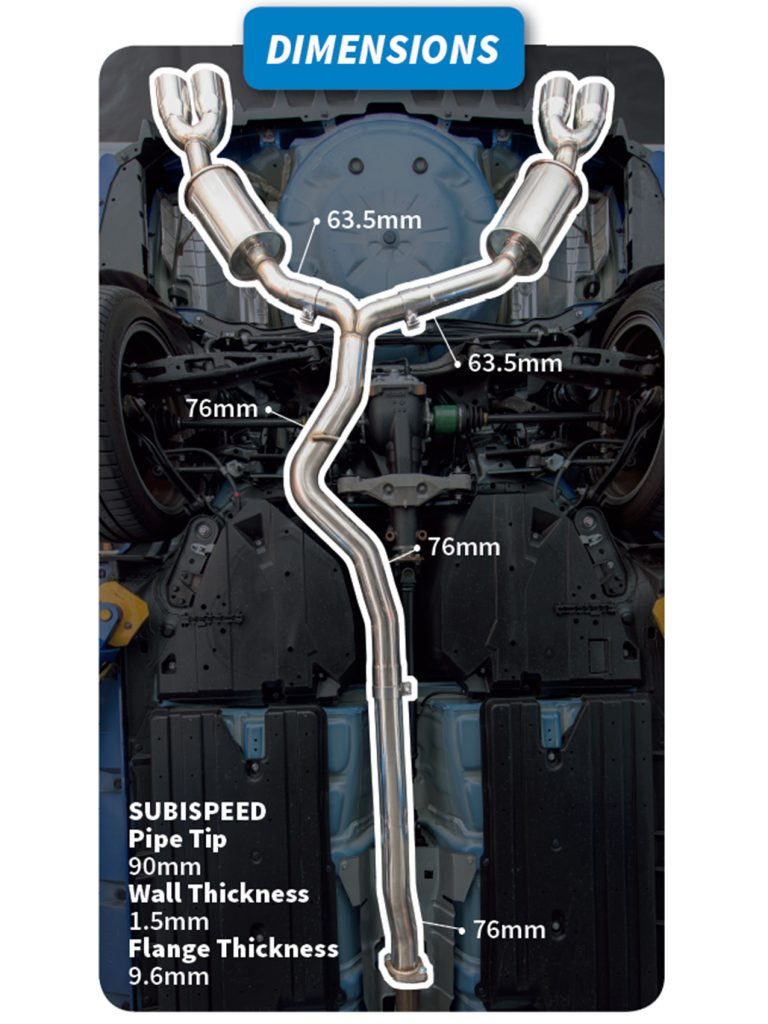 Our Final Verdict

The SubiSpeed Quad Tip Catback Exhaust System delivered some of the greatest power gains among the exhausts we tested. It also produced some of the highest sound levels, bringing the decibel readings well into the 90s at all tested RPMs above idle, peaking at 96 decibels at 5,000 RPM. Although its sound levels come close to the legal limit, its tone and looks are hard to beat.