Remark
Cat Back Exhaust
---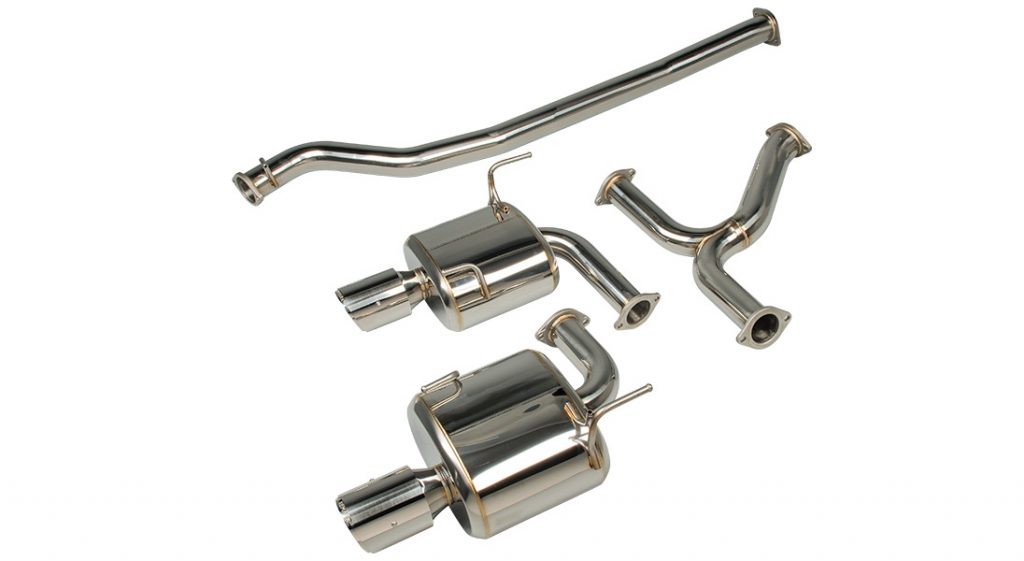 The Remark Cat Back Exhaust is made from TIG-welded, 304 stainless-steel. The 76.2mm piping has 1.5mm-thick walls, and narrows down to 63.4mm after the Y-pipe into the muffler inlets. The four pieces fasten together via 8.6mm cast flanges and a 10mm laser-cut flange at the down pipe end. With a weight of 34.5 lbs., this exhaust is the lightest stainless-steel system in the lineup. The two mufflers with their giant 106.5mm (changeable) tips made for a strong, bass-heavy tone. The exhaust found its peak volume at 3,000 RPM with 93 decibels. The Remark exhaust system increased peak wheel horsepower by 2.6 for a maximum of 280.14whp at 5,900 RPM, while peak torque jumped up by 7.83 lb-ft to produce a maximum of 283.17 lb-ft at 3,700 RPM. The dyno test revealed a steady torque gain of approximately 10 lb-ft from 3,500 RPM to 4,500 RPM, while significant horsepower gains fed into the top end from 6,000 RPM to redline with a 10-15whp increase.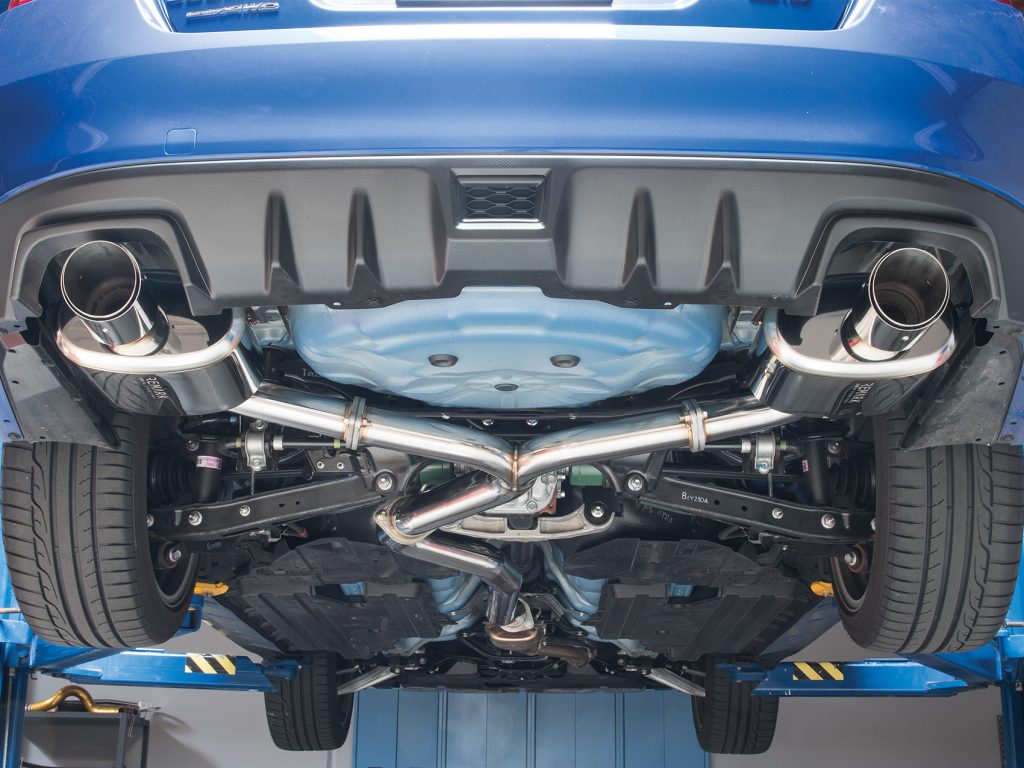 Product Notes

Weight: 34.5 lbs. / 15.6 kg   Material: 304 Stainless Steel

Layout / Weld Type: Four-Piece / TIG welded

Muffler(s) / Resonators:  Two mufflers

Wall Thickness: 1.5mm

Flanges: 9mm cast flanges and 10mm laser-cut flange

Tips: Dual 106.5mm dual-wall, slant cut

Hangers: Five, hollow

Street Price: $1,195.00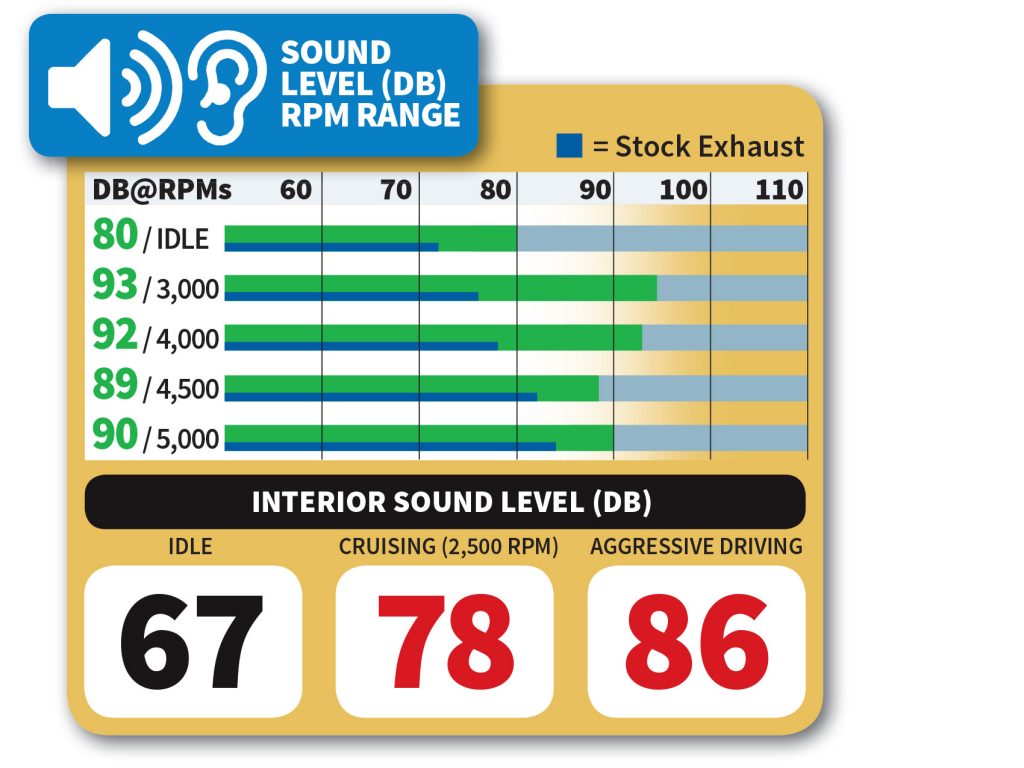 Quality & Detail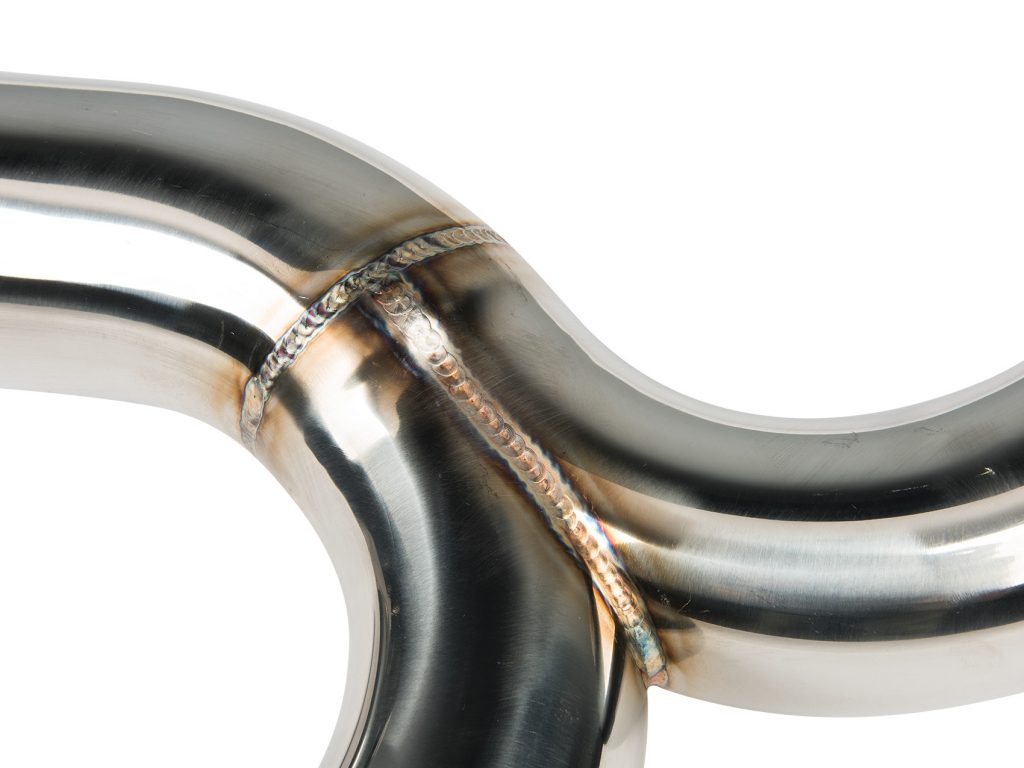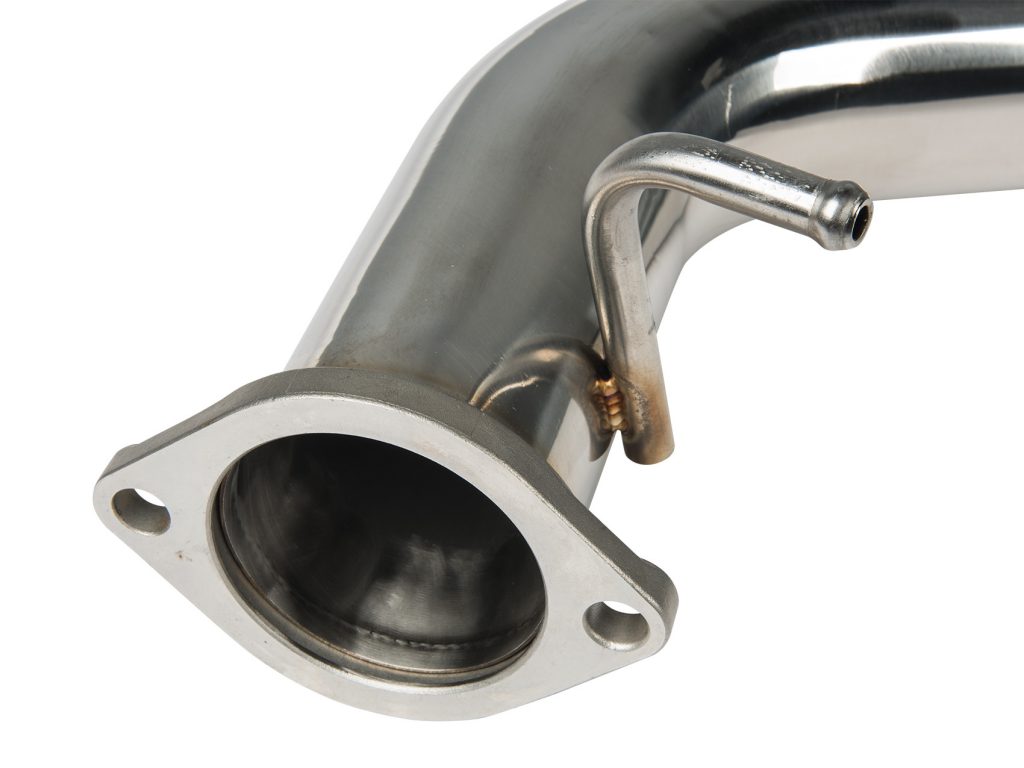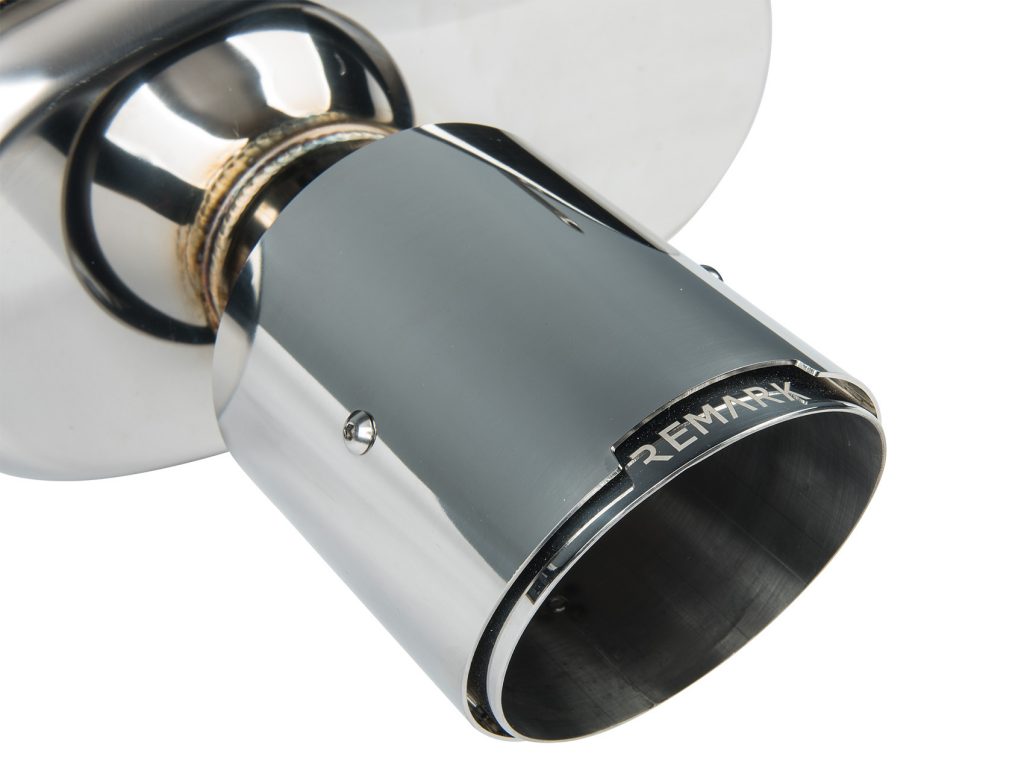 Large dual tips don't fill the bumper cutouts as well as the quad tips, but the construction quality is undeniably great.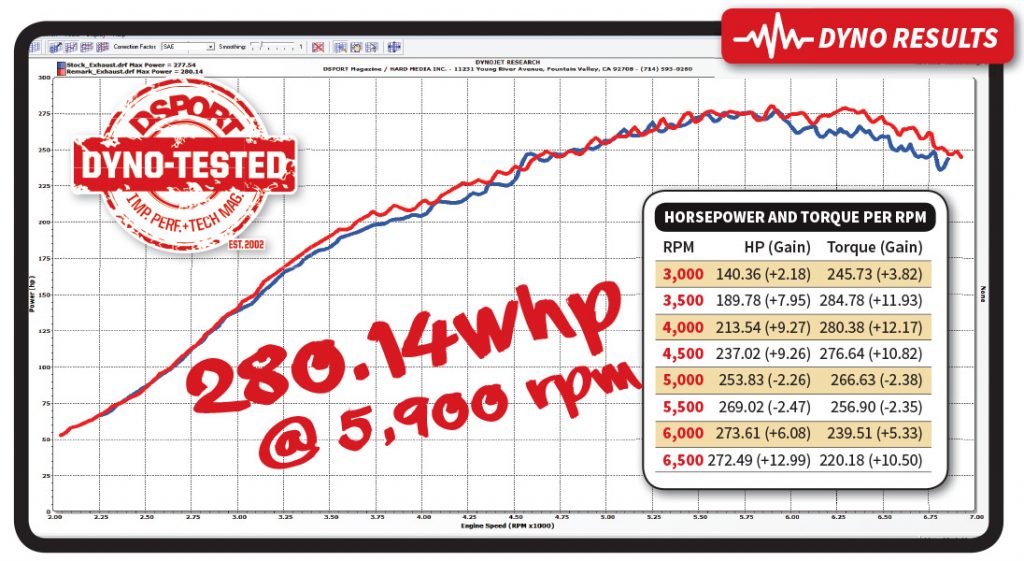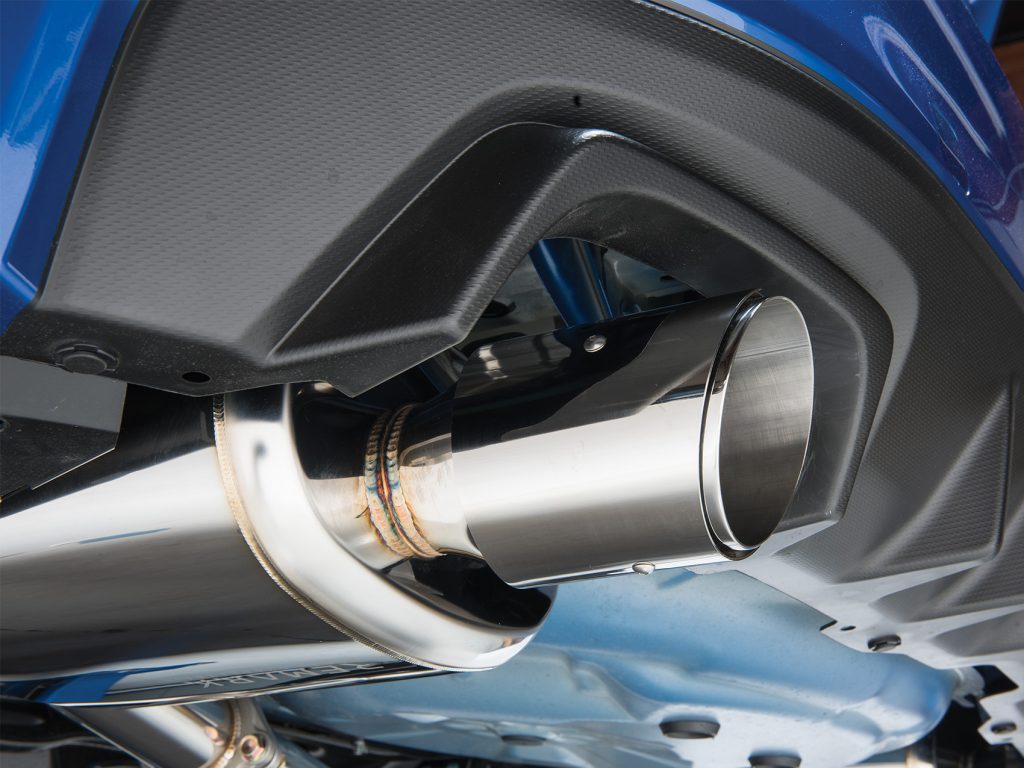 Whats Hot

• Throaty exhaust note

• Lightest stainless-steel exhaust we tested

Whats Not

• Dual Tips don't fully fill bumper cutouts

• Not as powerful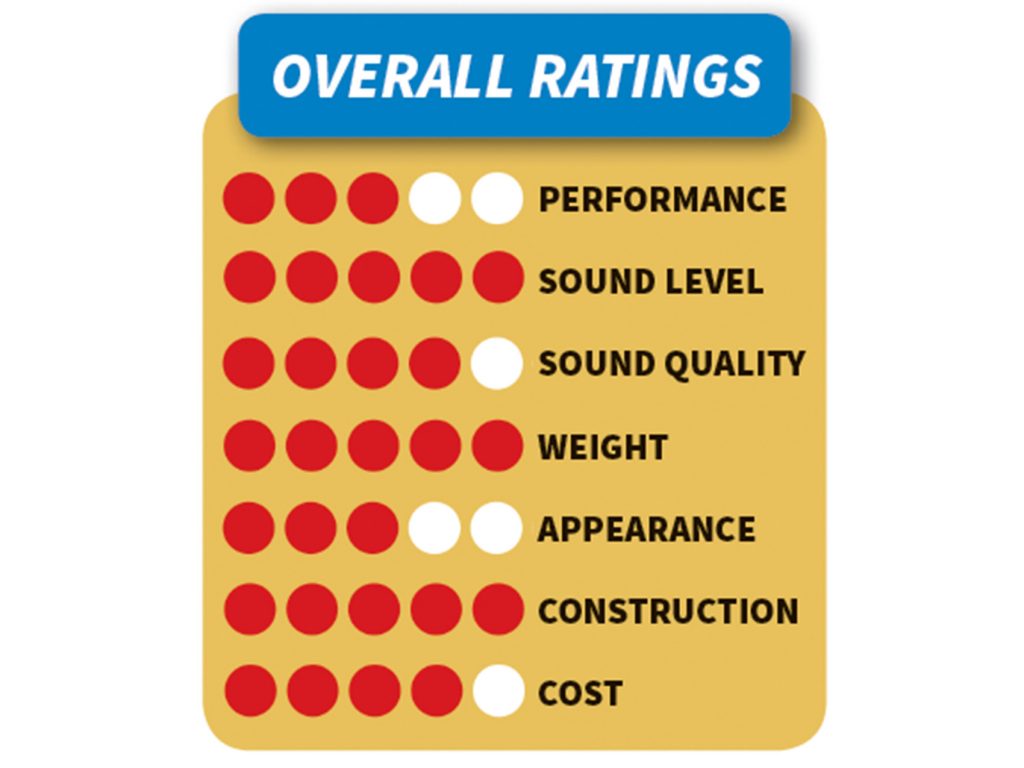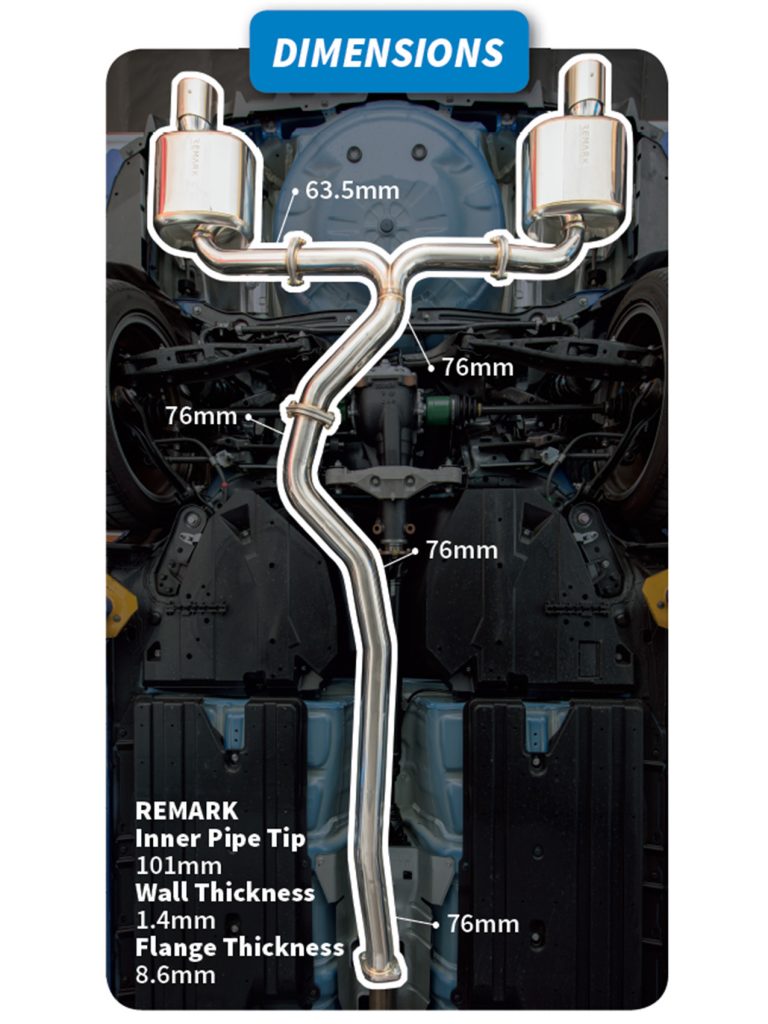 Our Final Verdict

Remark's Cat Back Exhaust offers a lightweight stainless-steel option with a great finish and build quality, which can be seen in the welds, flanges and mufflers. However, the dual tip design divided the DSPORT staff's opinions on aesthetics. As a bonus, Remark includes a hat and exhaust hanger tool with each exhaust system. This exhaust also allows for changeable outer tip walls.