TurboXS
Catback Exhaust System
P/N – WS15-CBE
---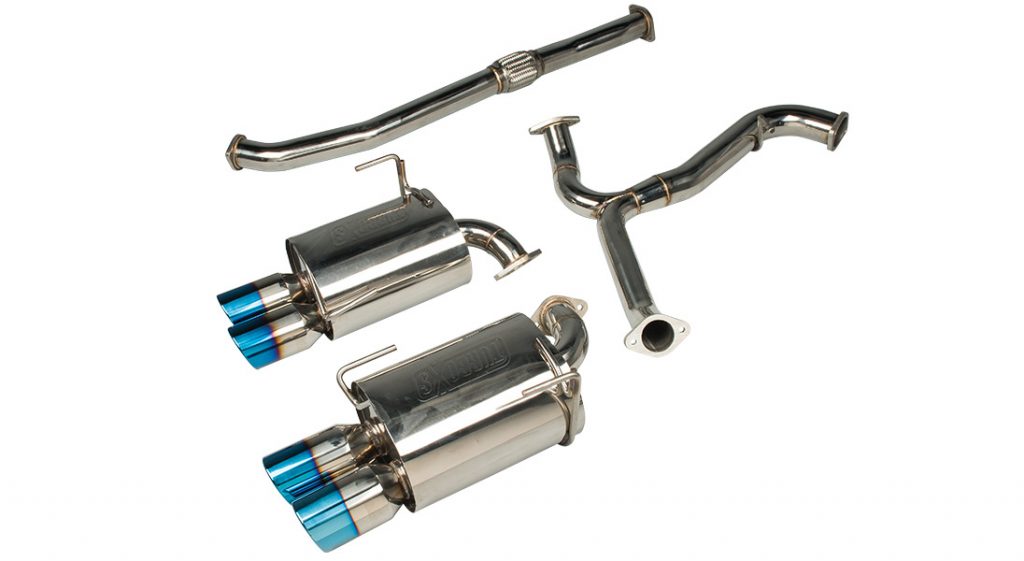 The TurboXS Catback Exhaust System features a TIG-welded, 304 stainless-steel construction. The pipe diameter spans 76.2mm with 1.5mm-thick walls, then reduces to 63.5mm after the Y-pipe split into the two mufflers. The pieces fit together with laser-cut 11.5mm flanges. This exhaust also includes a flex joint in the mid-pipe. At the rear-end, four large 101.6mm, slant-cut tips sport a burnt look for extra aesthetic points. The TurboXS exhaust sits on the heavier side, largely due to its bulkier mufflers, weighing in at 52.4 lbs. This also results in a very silent product, delivering a maximum decibel reading of only 89 during our test. Although quiet, this exhaust manages to increase power and torque output. Peak wheel horsepower jumped to 282.47whp at 5,800 RPM, nearly 5whp more than stock. Torque rose to 287.74 lb-ft at 3,700 RPM, 3.97 lb-ft more than stock. Most of the improvement in both horsepower and torque lay in the 3,500 RPM to 4,500 RPM range with increases of up to 12whp and 16 lb-ft.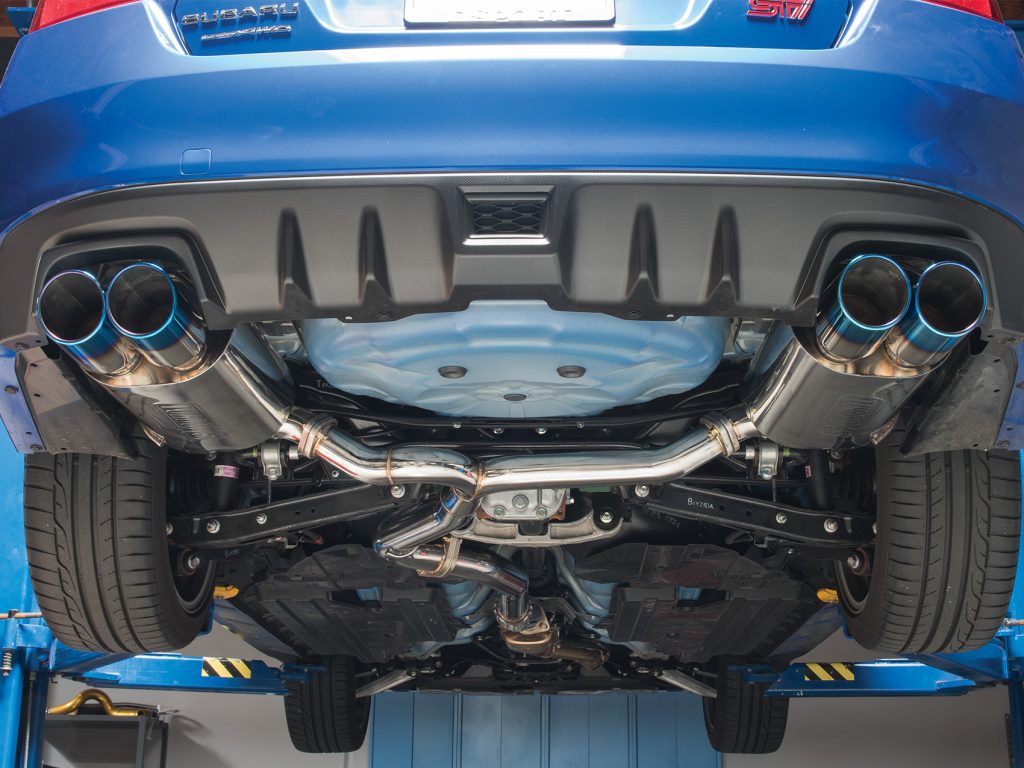 Product Notes

Weight: 52.4 lbs. / 23.8 kg   Material: 304 Stainless Steel

Layout / Weld Type: Four-piece / TIG welded

Muffler(s) / Resonators: Two mufflers

Wall Thickness: 1.5mm

Flanges: 11.5mm laser-cut

Tips: Quad 101.6mm slant-cut

Hangers: Five, solid

Street Price: $1,000.00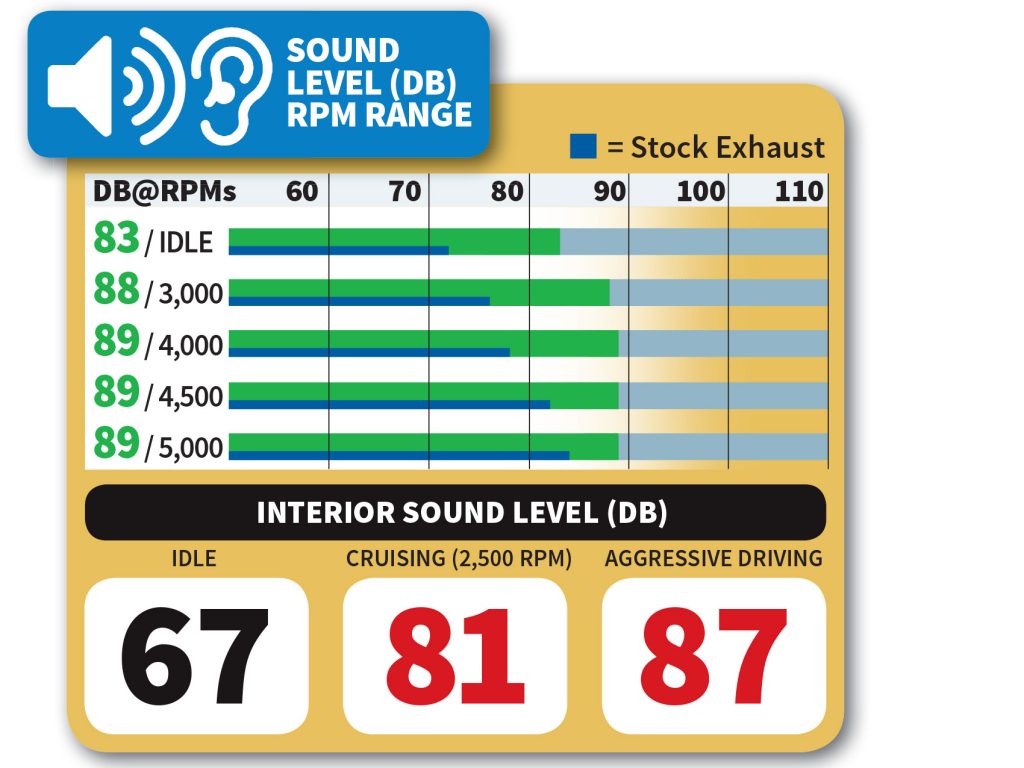 Quality & Detail
TurboXS's exhaust utilizes a polished finish throughout the length of the system, and utilizes a flex-joint in the mid-pipe.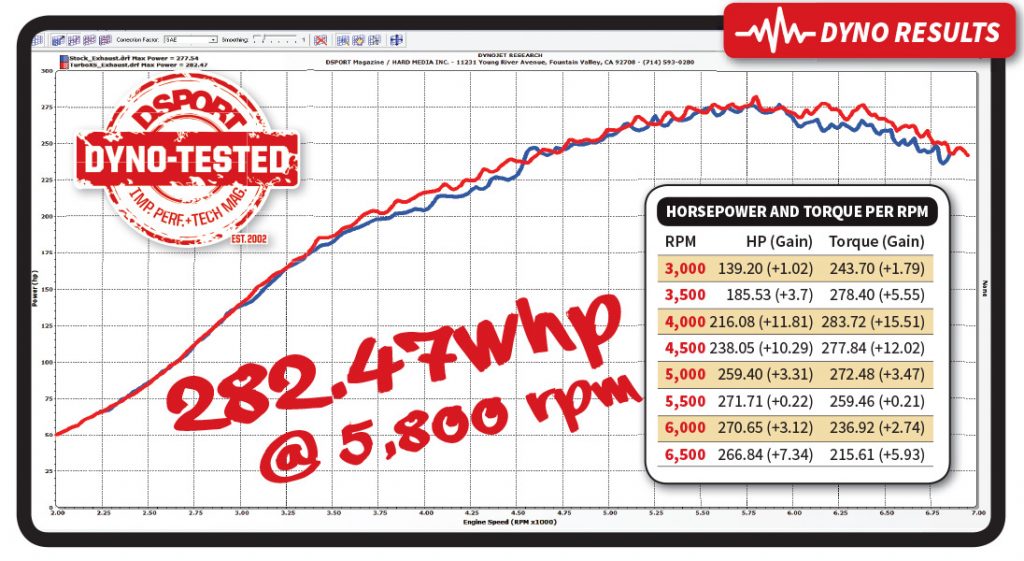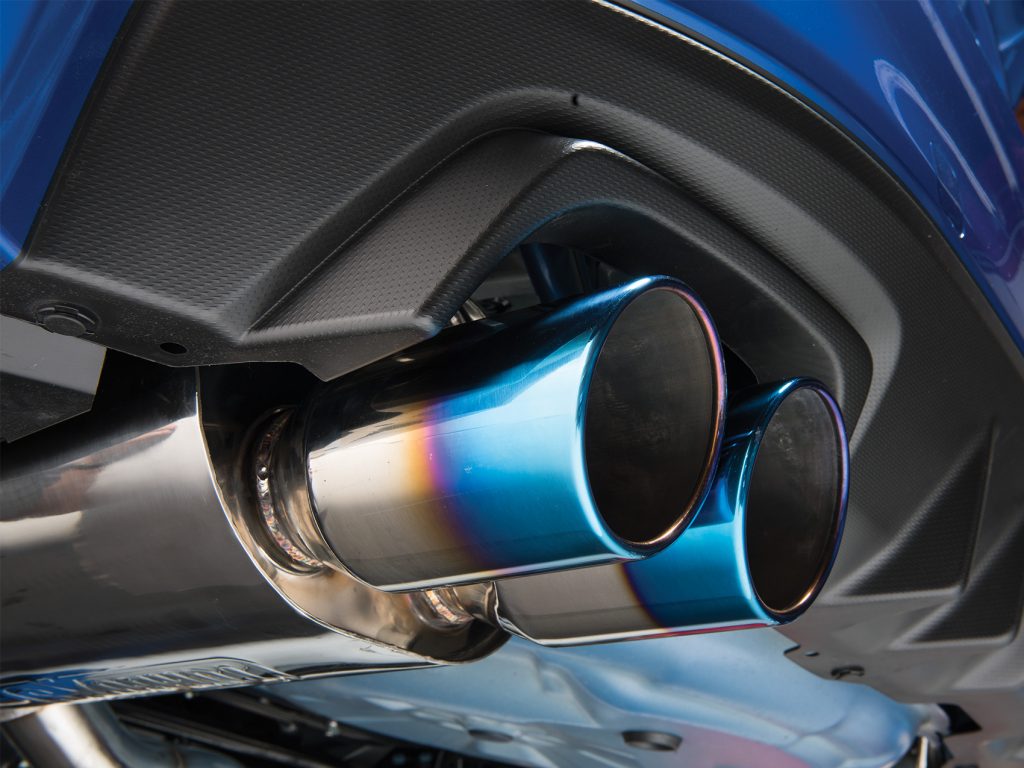 Whats Hot

• Very Quiet

• Polished Finish

• Mid-Range Power Gains

Whats Not

• 12 lbs. Heavier Than Factory Exhaust

• Sharp Angles in Y-Pipe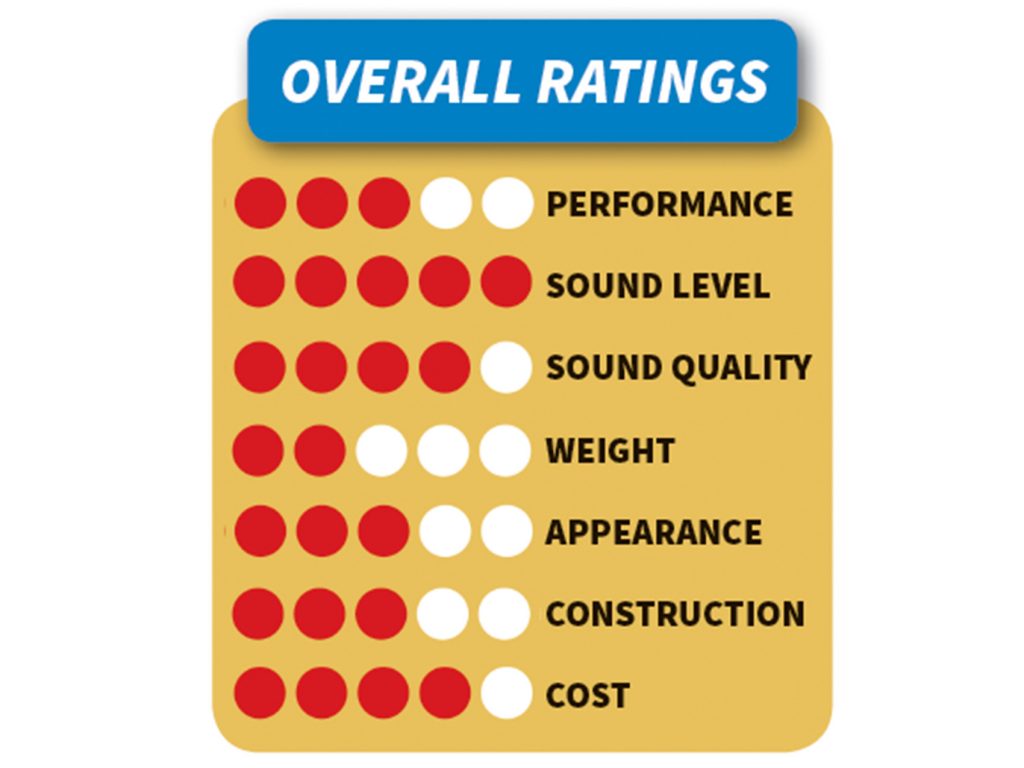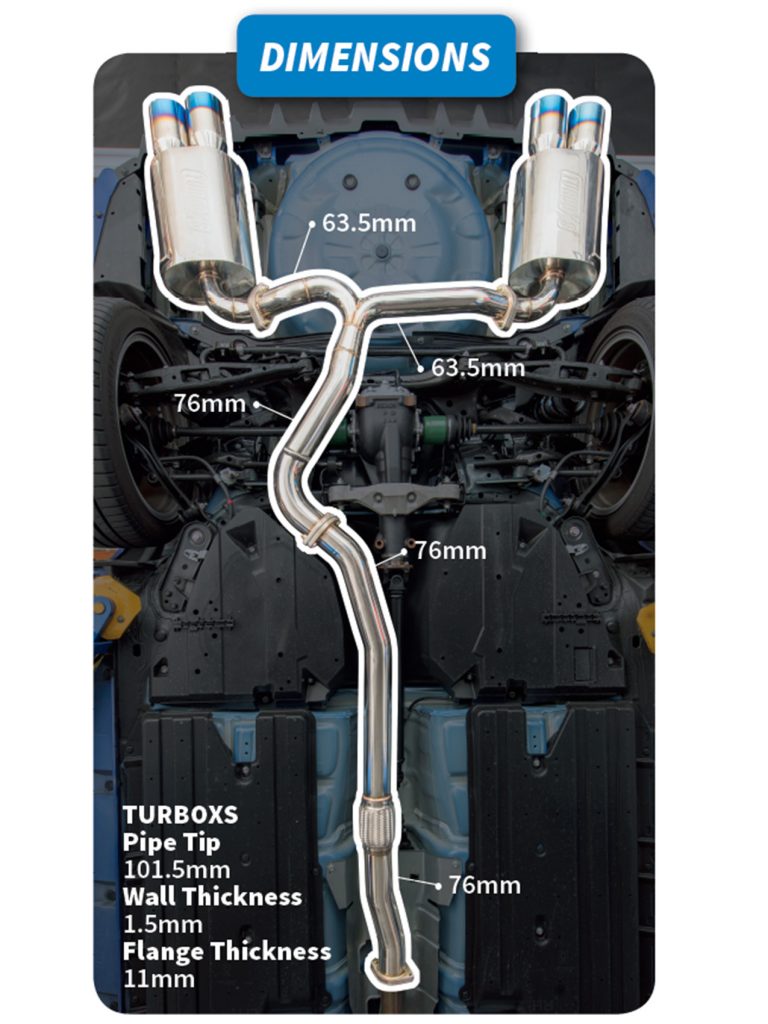 Our Final Verdict

The TurboXS Catback Exhaust System comes off as a heavy-duty exhaust system, but at the expense of weight. However, we were impressed with the low sound levels it maintained, while providing some improvement in low-end power. This made for low cabin noise and additional torque to make city driving more convenient. Installation was simple without any problems in fitment.