Tomei Powered
Expreme Ti Titanium Catback Exhaust
P/N – 440018
---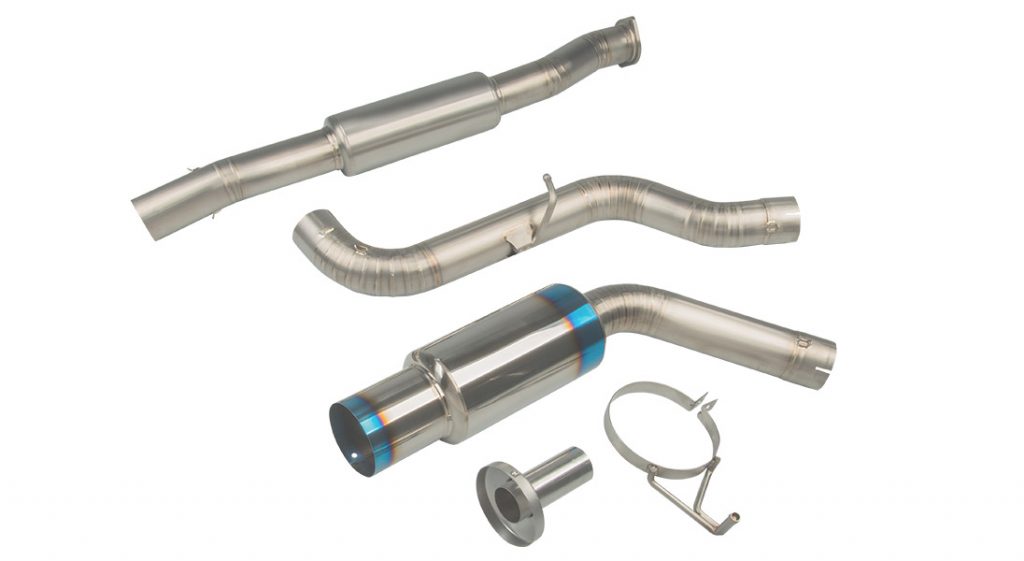 The Tomei Powered Expreme Ti Titanium Catback Exhaust is unique in that it is the only titanium system and the only single-outlet system out of our test lineup. Given this configuration, the Expreme Ti exhaust features an 80mm pipe diameter with a 1mm-thick wall. The exhaust secures to the down pipe via an 8mm laser-cut flange, while the remaining components attach with slip-fit ends. This construction enables the extremely low weight of only 14 lbs. A resonator in the mid-pipe and a muffler on the end with a 115mm tip manage the noise, although this exhaust still produced the highest decibel ratings. While the cabin noise felt surprisingly tolerable, our sound tests outside the car revealed a 101-decibel reading at 5,000 RPM. The Expreme Ti exhaust showed a 6.5whp improvement for a maximum 284.04whp at 5,600 RPM and a 11.94 lb-ft torque improvement for a maximum 295.11 lb-ft at 3,900 lb-ft. The most improvement lay within the 3,500 RPM to 4,500 RPM range with approximately 20 lb-ft increase in torque.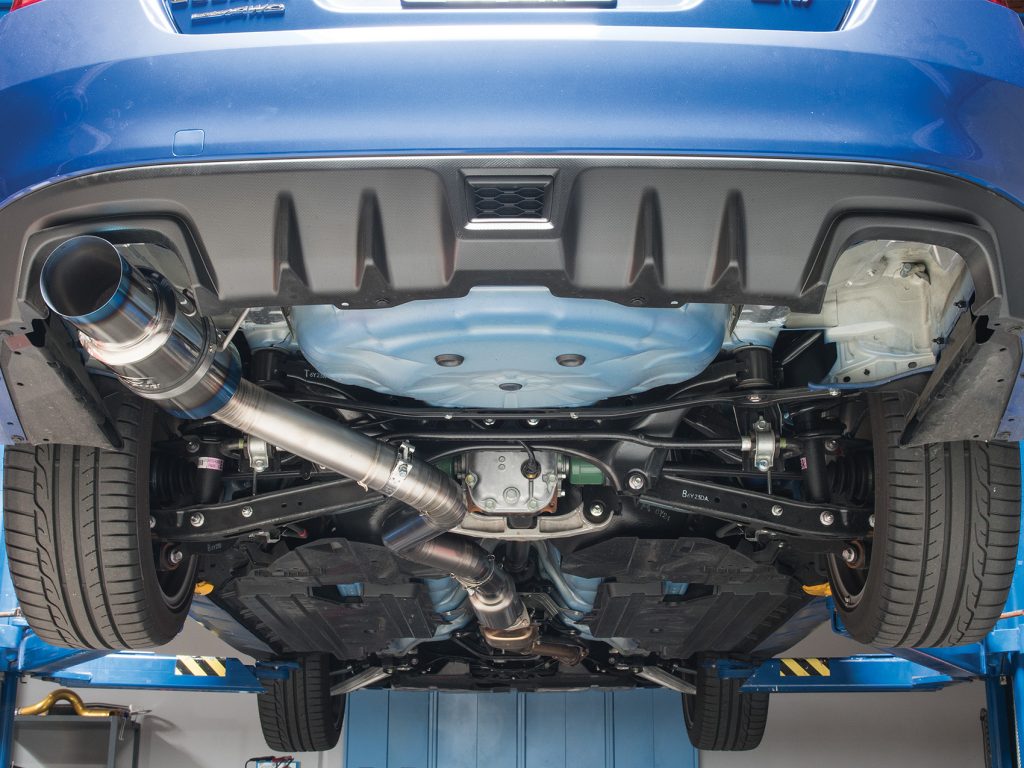 Product Notes

Weight: 14 lbs. / 6.4 kg      Material: Titanium

Layout / Weld Type: Three-piece / TIG welded

Muffler(s) / Resonators: One muffler, one resonator

Wall Thickness: 1.0mm

Flanges: Slip-fit, 8mm laser-cut flange

Tips: Single 115mm straight-cut

Hangers: Two, hollow

Street Price: $990.00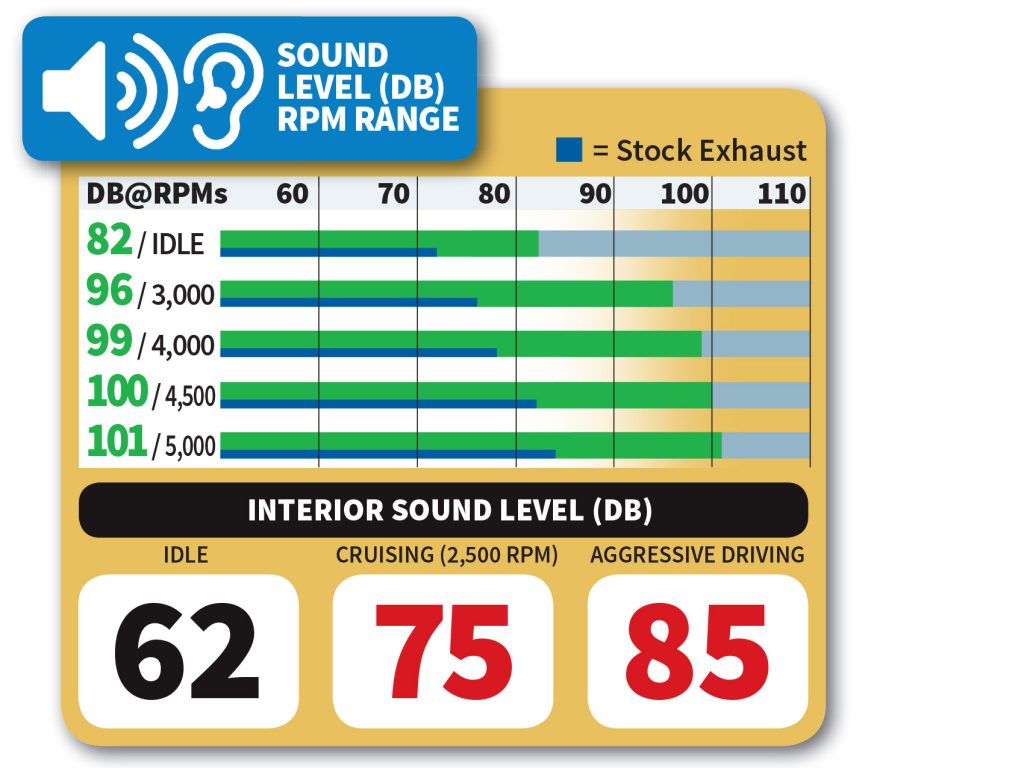 Quality & Detail
The Tomei exhaust employs large 80mm-diameter piping and was unique with its titanium construction and single outlet.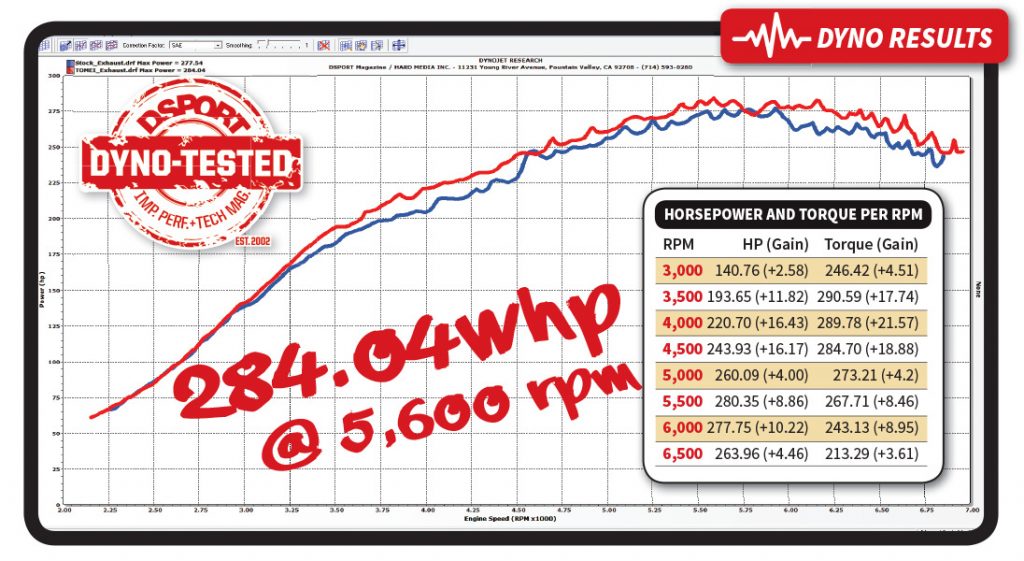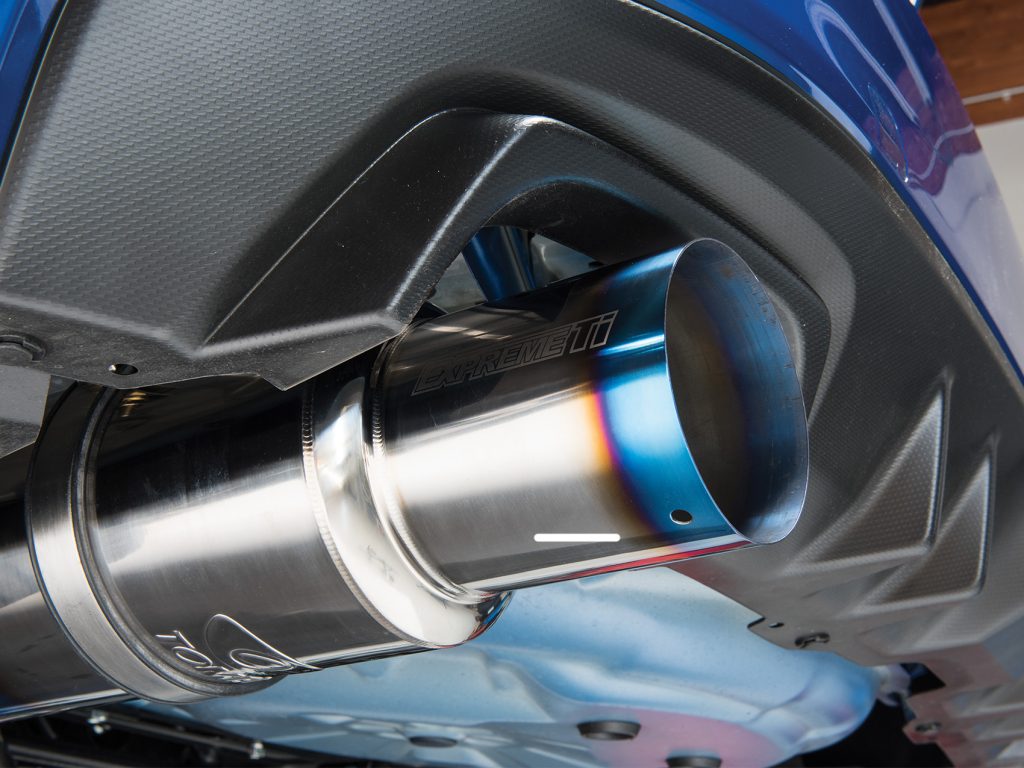 Whats Hot

• Biggest weight savings

• Excellent build quality

• Notable Power

Whats Not

• Very loud from outside

• Single outlet may not appeal to everyone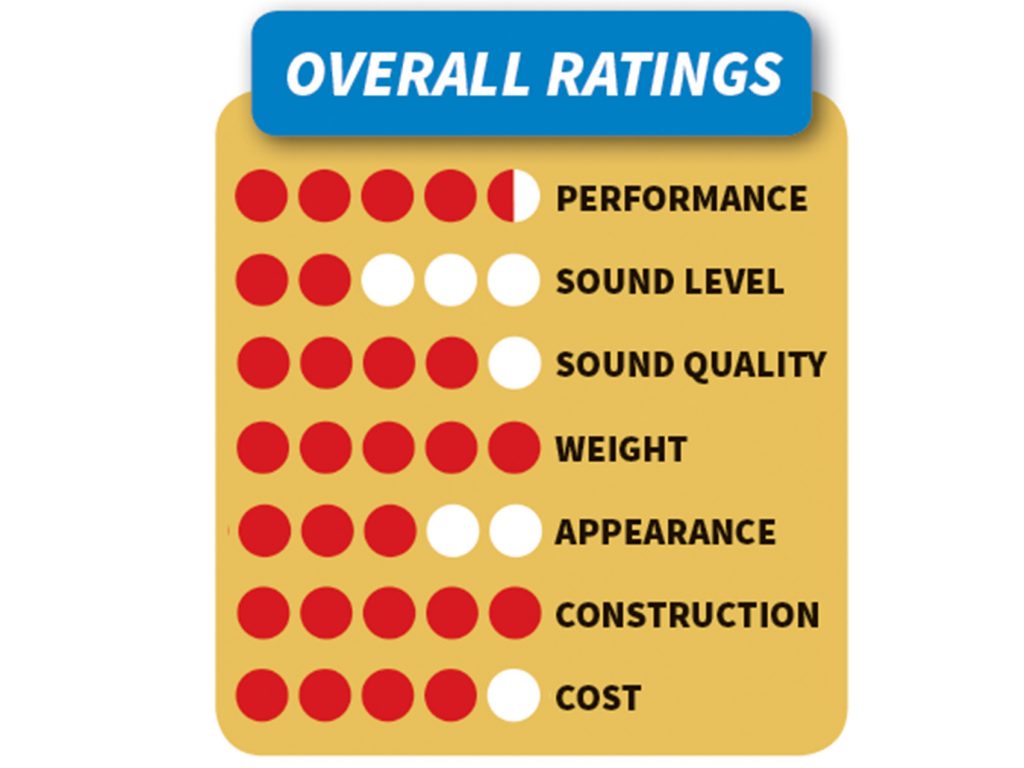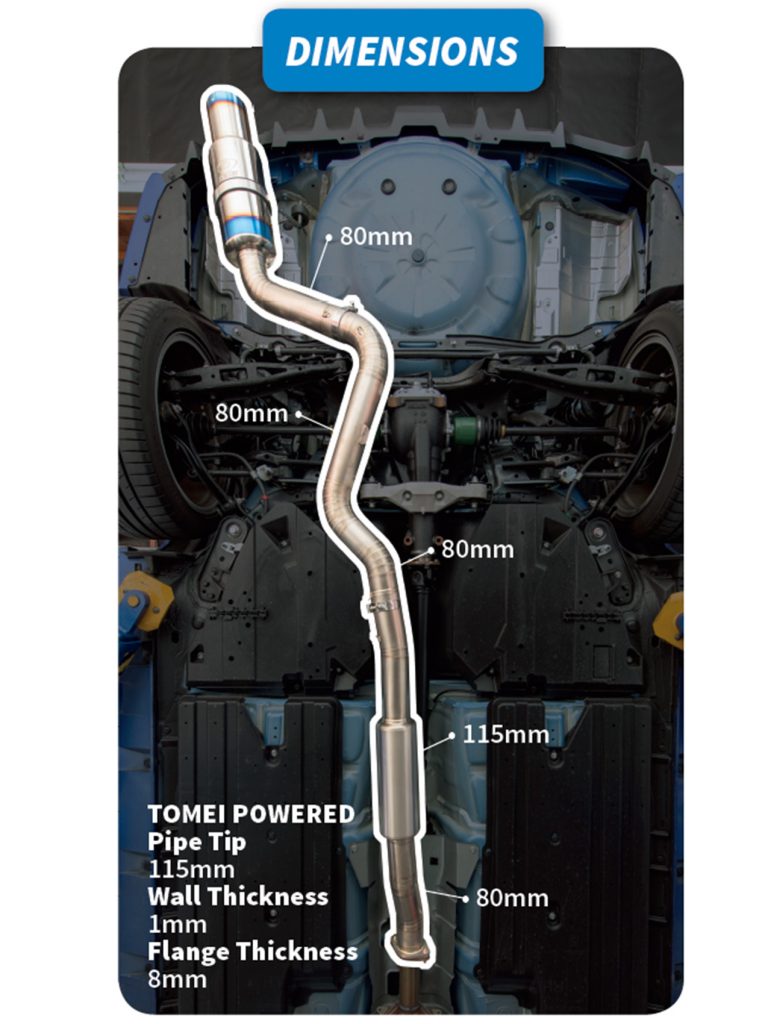 Our Final Verdict

The Tomei Powered Expreme Ti Titanium Catback Exhaust delivered the most sound in the lowest weight package of our test. Although we enjoyed the lightness of the exhaust and the power benefits that it delivered, the sound readings showed a great excess of the legal limit by five decibels. Its low weight and single outlet setup allowed for a quick and simple installation.