HKS
Legamax Premium
P/N – 31021-BF01
---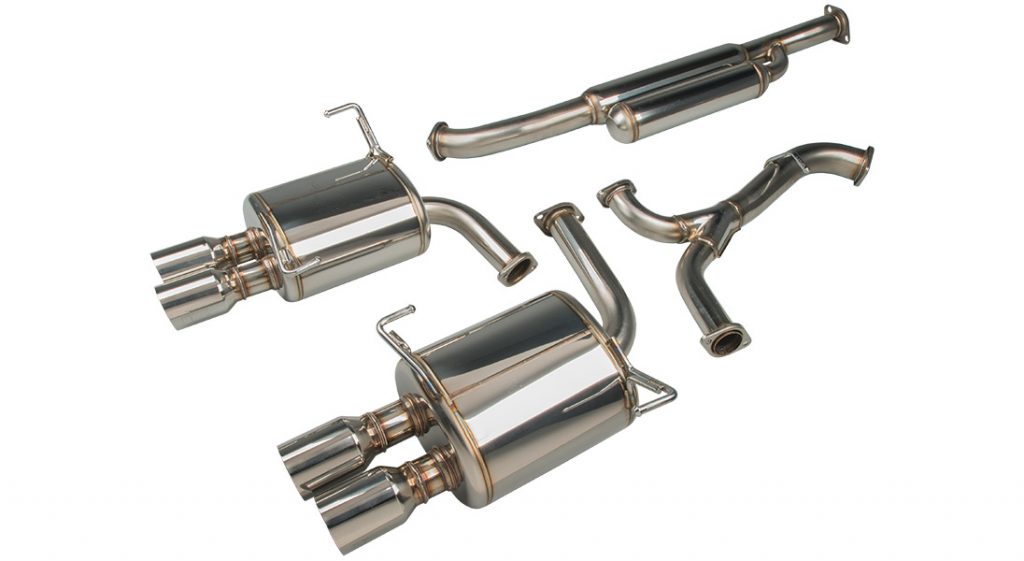 HKS' Legamax Premium Exhaust System for the 2015+ Subaru WRX STI features a polished finish and TIG-welded construction with 304 stainless-steel. This exhaust provides a simple installation, excellent fitment and clearances, and high quality construction all around. The components bolt together via stamped stainless steel flanges, while the mid-pipe and two mufflers utilize all five available hangers to stay in place. The mid-pipe carries a unique design that utilizes an in-line silencer as well as a branched off Helmholtz chamber to reduce harsh sound frequencies without interrupting airflow. This adds up with the two mufflers to produce one of the quietest exhaust systems we tested, measuring a maximum of only 86 decibels. It wasn't loud, but it still delivered a pleasing exhaust note that won't get you pulled over by law enforcement. At the back of the car, the four 90mm slant-cut tips fill out the bumper cutouts with a clean but aggressive look. The HKS exhaust system increased peak wheel horsepower by 4.17 to a total of 279.78 at 5,700 RPM and peak torque by 5.45 lb-ft to reach 282.64 lb-ft at 3,700 RPM. Although the peak gains didn't reflect as much improvement as some other exhaust systems, we found improvements of more than 8 horsepower and 20 lb-ft of torque in the lower RPM range.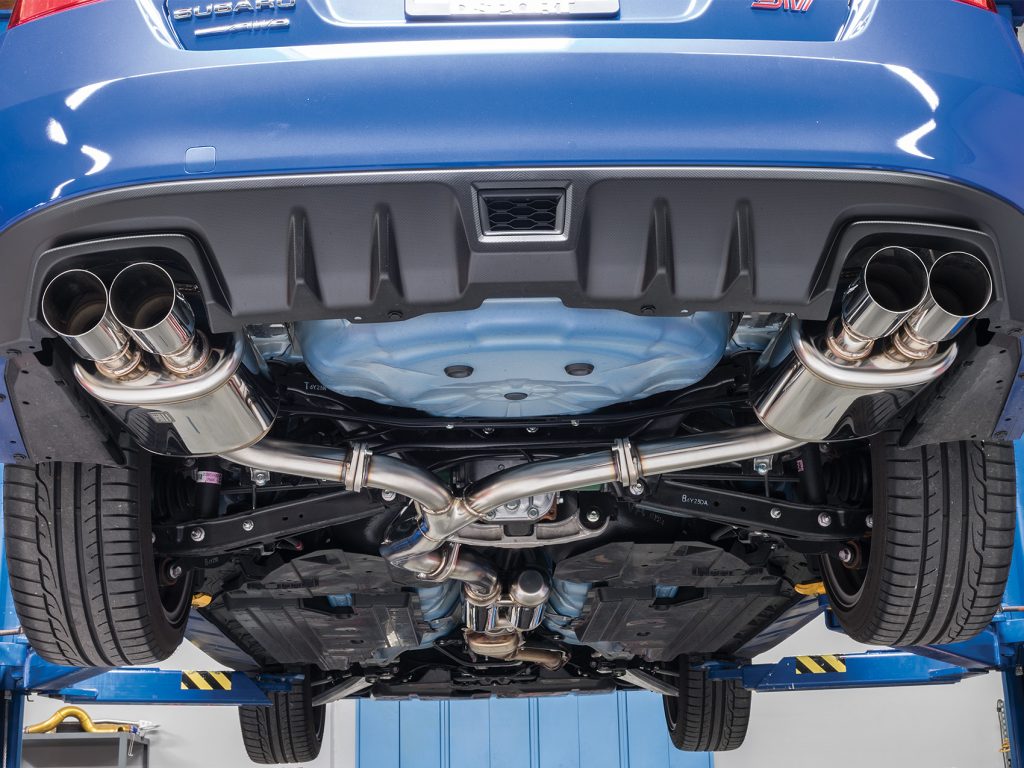 Product Notes

Weight: 53.2 lbs. / 24.1    Material: 304 Stainless Steel

Layout / Weld Type: Four-piece / TIG welded

Muffler(s) / Resonators:  Two mufflers, two resonators

Wall Thickness: 1.5mm

Flanges: 2mm stamped flange

Tips: Quad 90mm slant cut

Hangers: Five, solid

Street Price: $1,200.00

Quality & Detail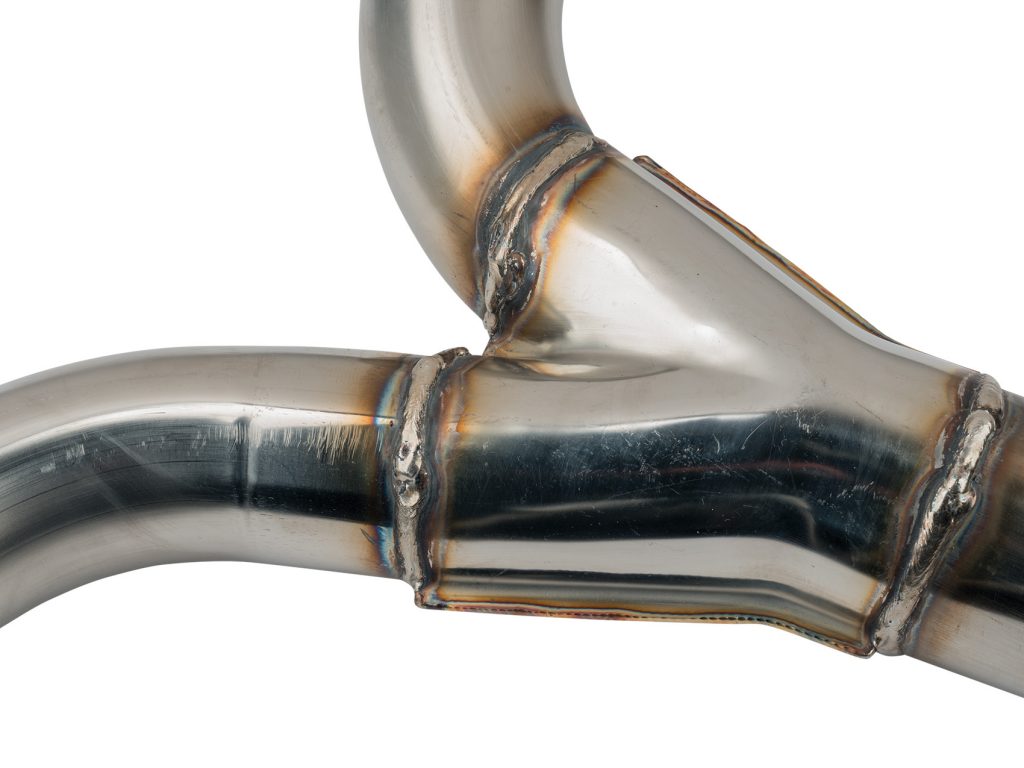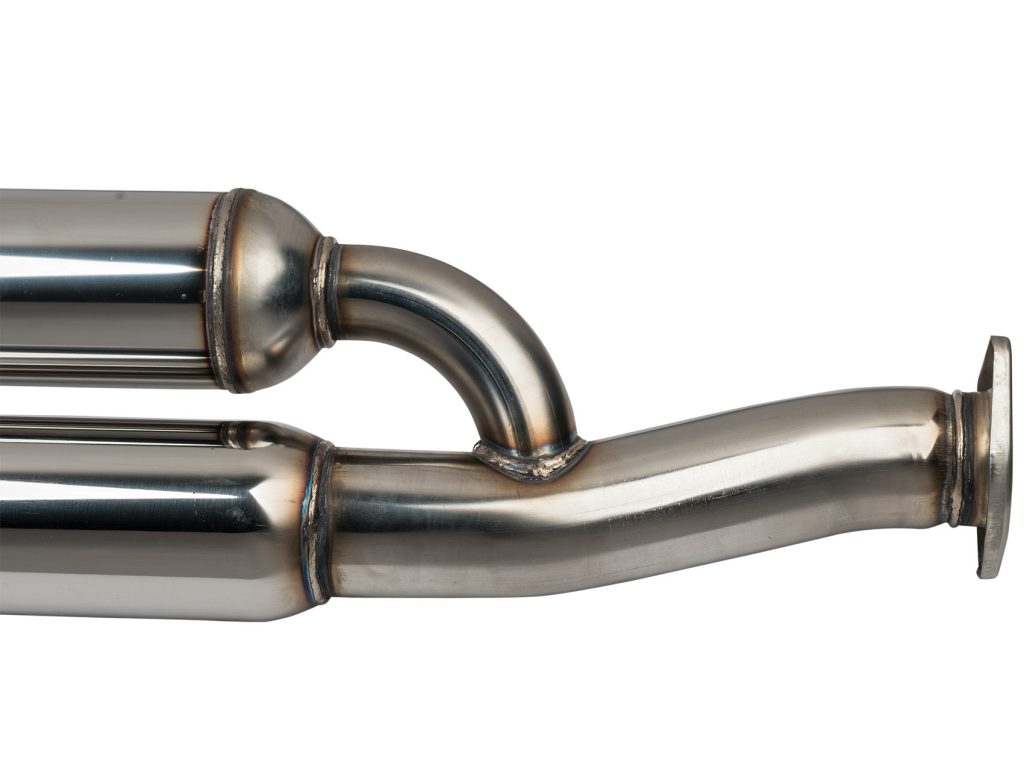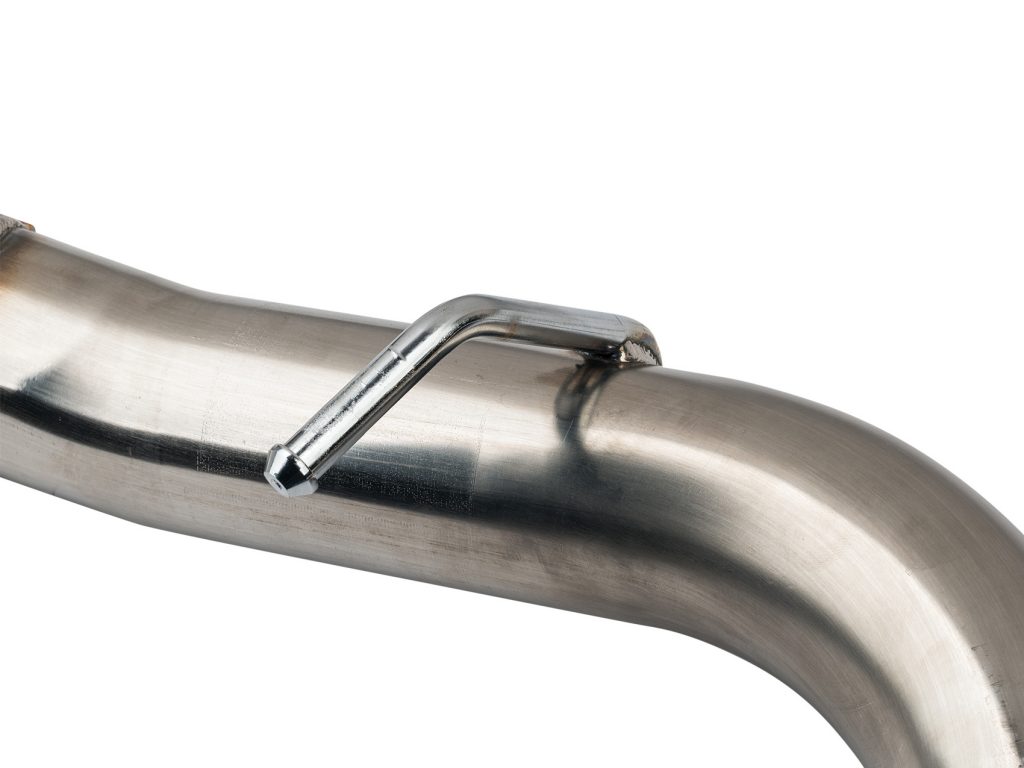 The HKS system had a great design that shaped it neatly under the car, allowing for precise fitment from front to back.


Whats Hot

• Quiet & excellent tone

• Great fit and finish

• Easy installation

Whats Not

• 13 lbs. heavier than factory exhaust

• Not as powerful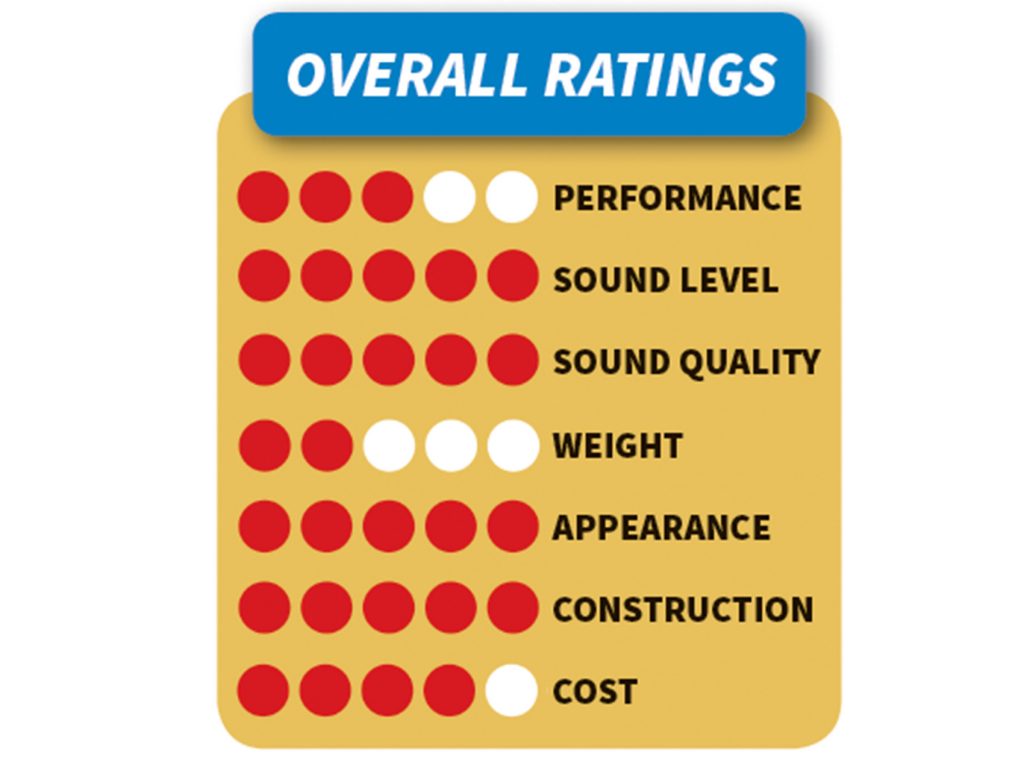 Our Final Verdict
The HKS LEGAMAX Premium exhaust flaunted a quality construction and design. This made for an extremely well-fitting exhaust system. Although it did not make as much power as the other exhausts, the LEGAMAX Premium still delivered notable torque gains at the low end. It also made a great sound without even hitting 90 decibels on the sound meter.