XForce
Stainless Steel 3-inch Catback System with Varex Mufflers
P/N – ES-SW26-VMK-CBS
---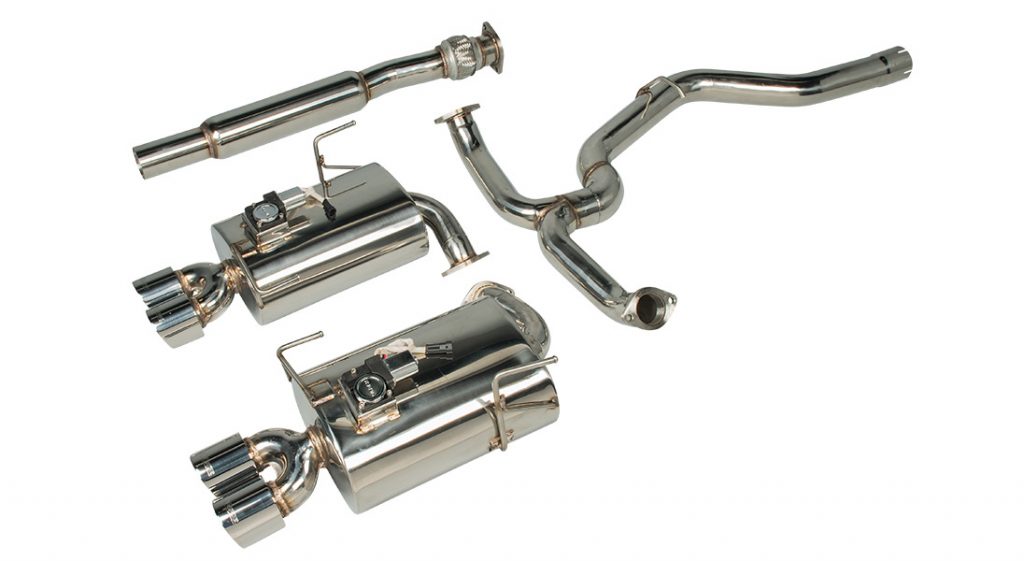 XForce's Stainless Steel 3-inch Cat-Back System with Varex Mufflers is a very unique system, given its selling point of variable valve mufflers. A remote control or mobile app via Bluetooth enables users to control a set of valves built into the mufflers, adjusting sound levels on the fly. This feature, combined with the 304 stainless-steel construction adds up to a total weight of 52.4 lbs. The main piping routes measure a diameter of 76.2mm with 1.5mm wall thickness, while the Y-pipe splits into smaller 63.5mm diameter pipes. With a resonator in the mid-pipe, two mufflers and adjustable butterfly valve, the XForce managed to run at very silent volumes even when fully opened. We tested the exhaust to find a maximum decibel level of 88 when fully opened and only 82 with the valves closed. On the dyno, the exhaust delivered a peak of 283.12whp at 5,800 RPM, an increase of 5.58whp over stock. Torque also saw an improvement, rising 6.1 lb-ft to reach a maximum of 289.27 lb-ft at 3,500 RPM.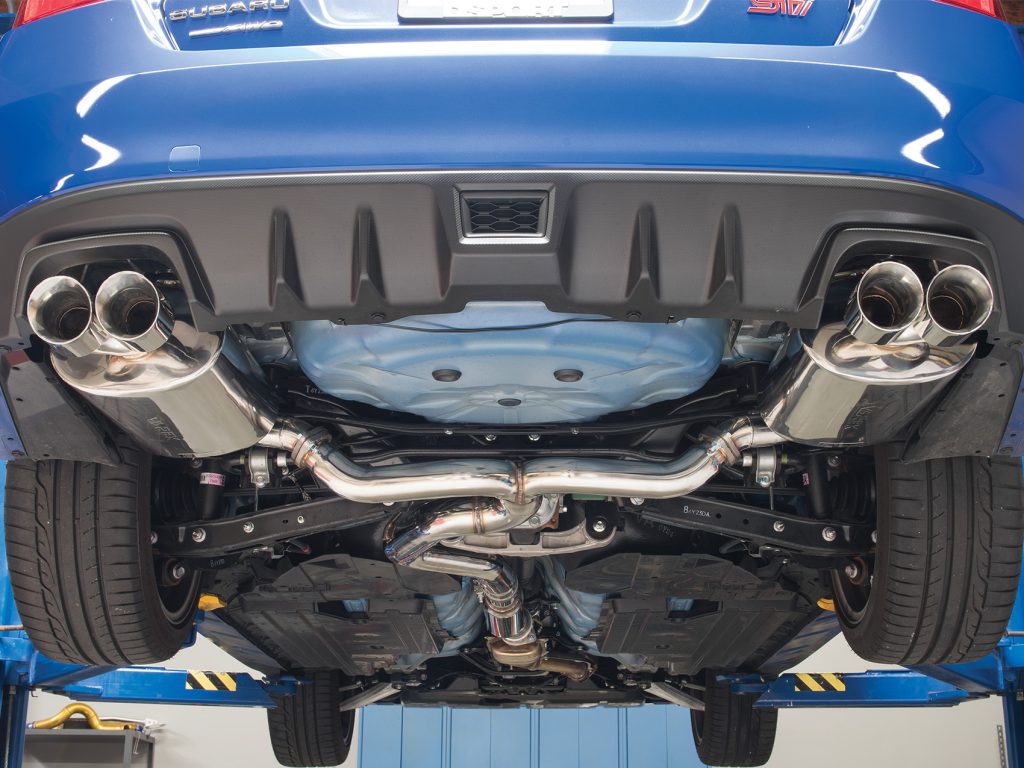 Product Notes

Weight: 52.4 lbs. / 23.7 kg  Material: 304 Stainless Steel

Layout / Weld Type: Four-piece / TIG welded

Muffler(s) / Resonators: One resonator, two mufflers

Wall Thickness: 1.5mm

Flanges: 9.8mm & 9.4mm laser-cut flanges, slip-fit with clamp

Tips: Quad 88.9mm slant-cut

Hangers: Five, solid

Street Price: $900.00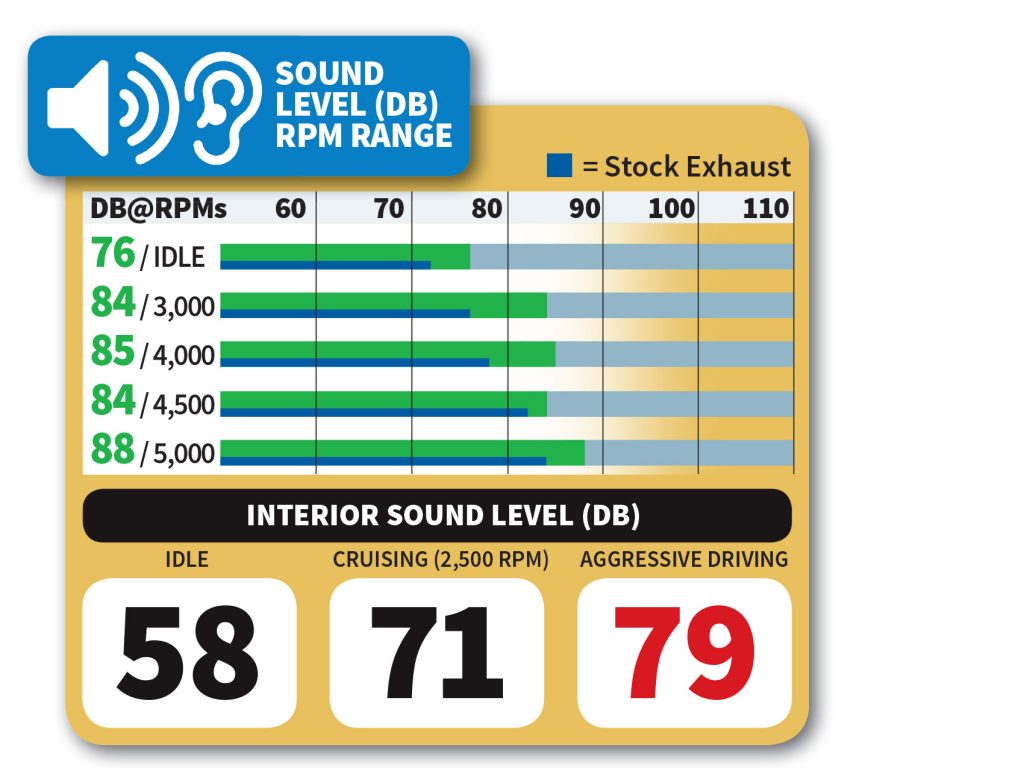 Quality & Detail
The XForce's fitment was straightforward, however, the extra wiring for the Varex mufflers add to the installation time.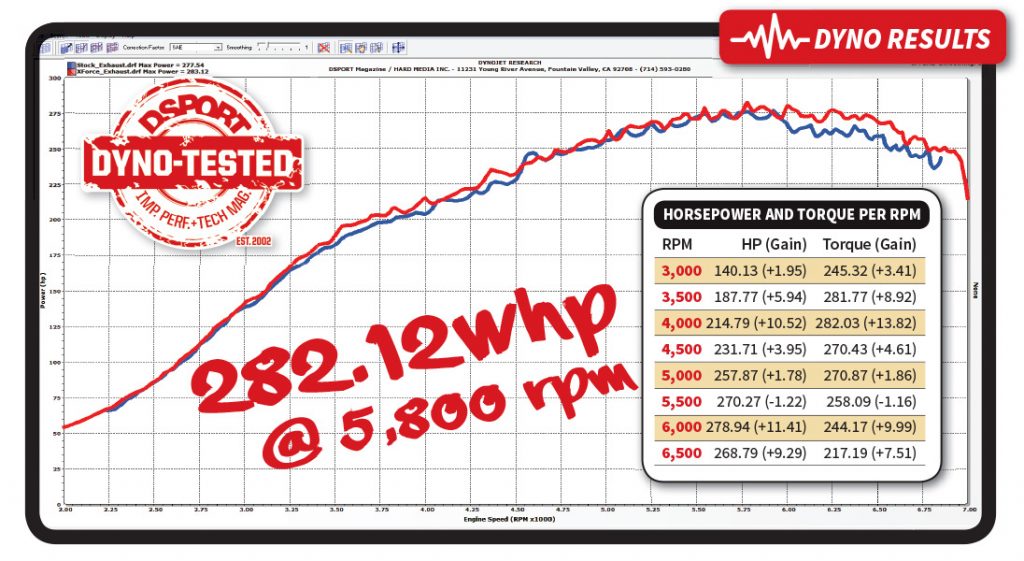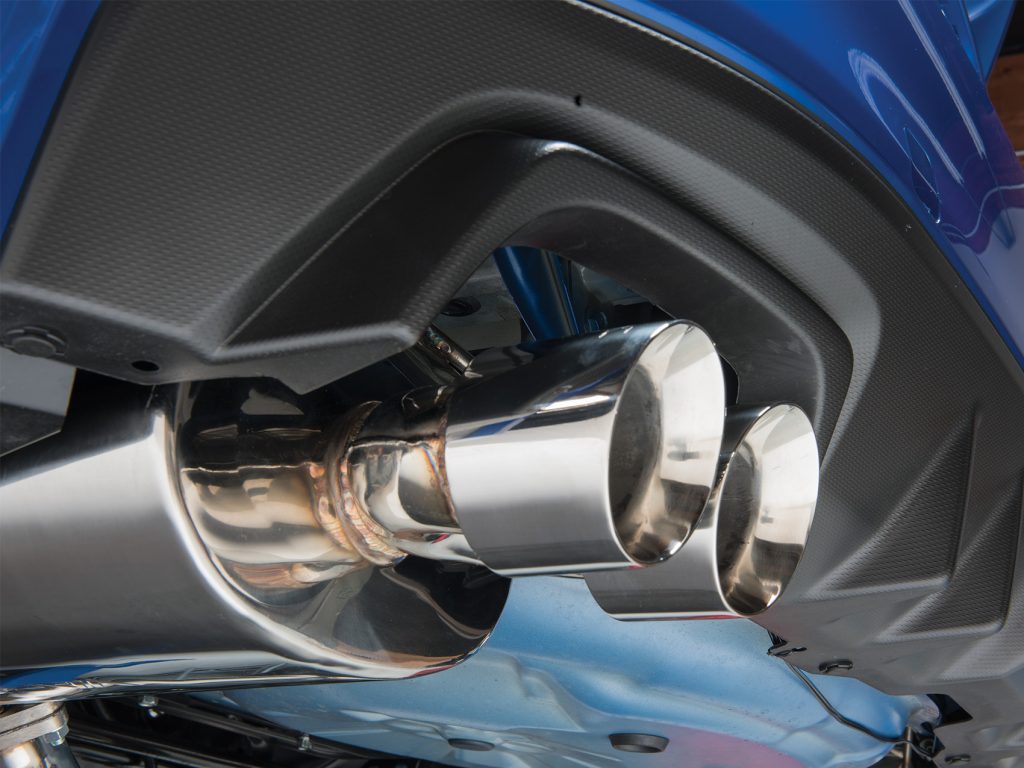 Whats Hot

• Variable Sound Levels

• Polished Finish

• Affordable Price

Whats Not

• Extra Wiring

• Conservative Tone

• 12 lbs. Over Stock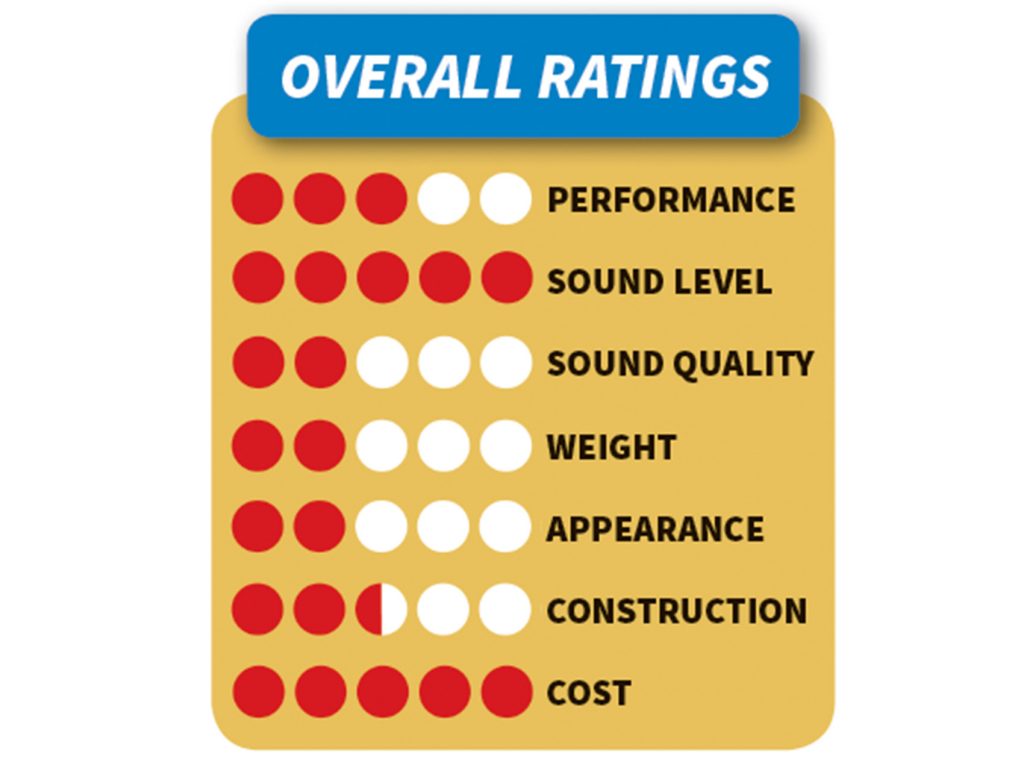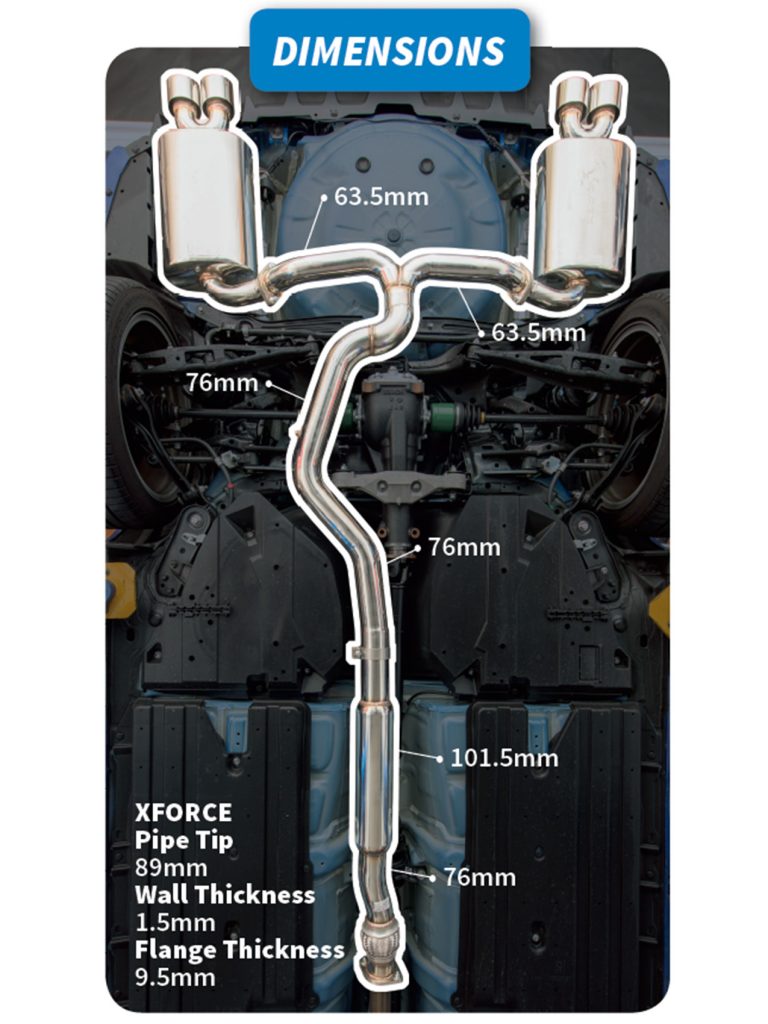 Our Final Verdict

XForce's adjustable exhaust system worked as advertised in enabling distinctly different volumes to be changed on the fly. Although the exhaust runs quiet, the low noise levels come at the cost of an average tone. Installation took some extra time, including wiring and removal of a heatshield underneath the car. However, it did improve low-end torque as well as horsepower past 6,000 RPM.