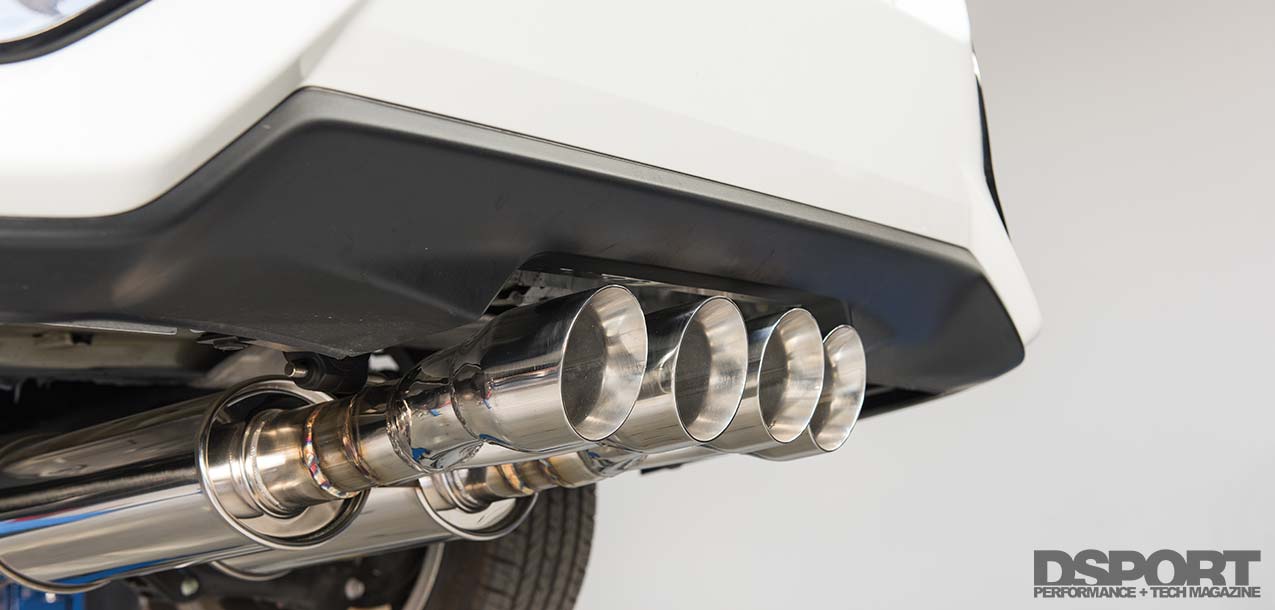 MAPerformance
MAP Stealth Catback Exhaust
P/N –  HDAX-CBE-SN
---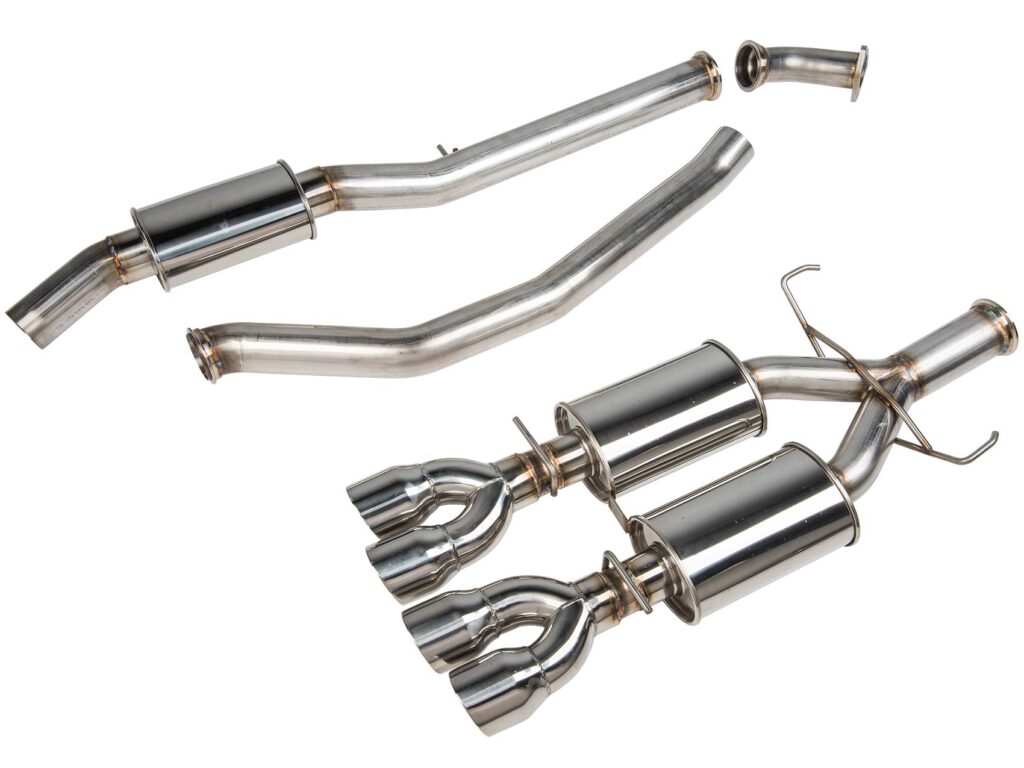 The mildest version of MAperformance catback exhaust for the Honda Civic Si comes with two mufflers. All three variations include the same pipes, the only difference will be the axleback, with two mufflers, one muffler, then no mufflers for the Race variation. The quad-tip design will certainly make your Civic Si different from the rest and make up for the silly USB-port look of the stock 10th generation Civic Si. While weight is almost as much as the factory system, the sound certainly isn't. The two mufflers allow this system to stay within the legal sound decibels of California, only reaching 93dB at the highest point at 4,500 RPM. In-house construction gives this system a very durable design and high quality. Both power and torque remain extremely close to what the factory system offers, while running a slightly higher boost level. The Stealth version for the Civic Si wins some and loses some in regards to power and torque throughout the RPM band, but nothing is concerning in any way.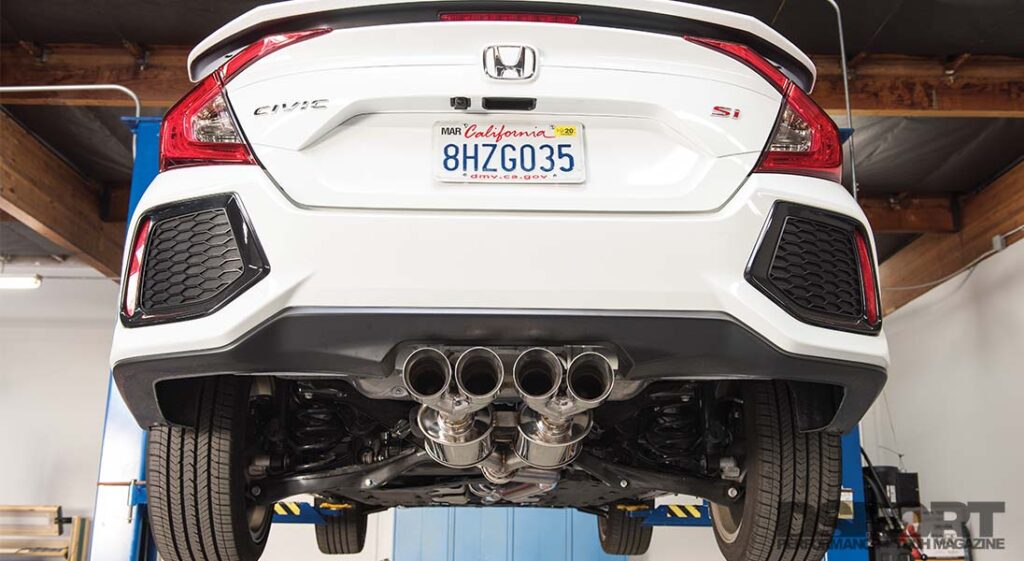 PRODUCT NOTES

Weight: 41.6 lbs. / 18.8 kg Material: 304 Stainless Steel

Layout / Weld Type: Four-Piece / TIG welded

Muffler(s) / Resonators:single resonator, two mufflers

Wall Thickness: 1.6mm

Flanges: 9.5mm laser-cut flange and v-band

Tips: Quad 85mm double wall slant

Hangers: Five, solid

MSRP: $997.99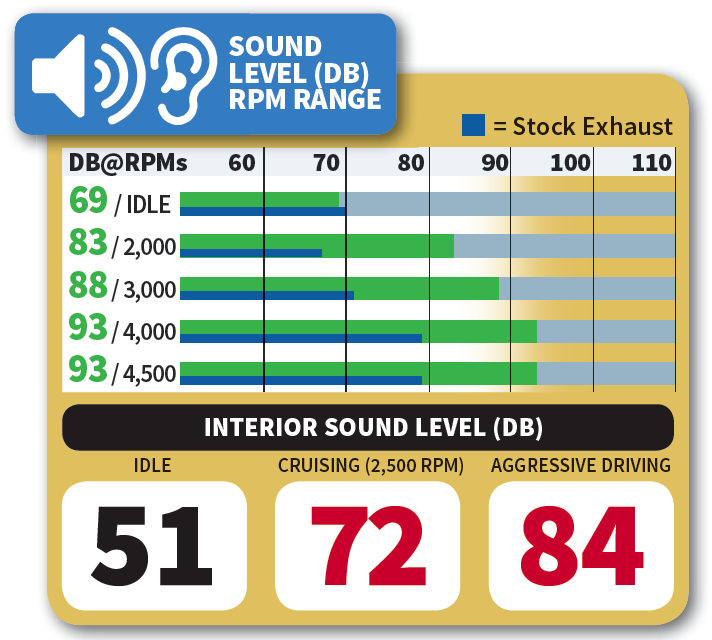 Quality & Detail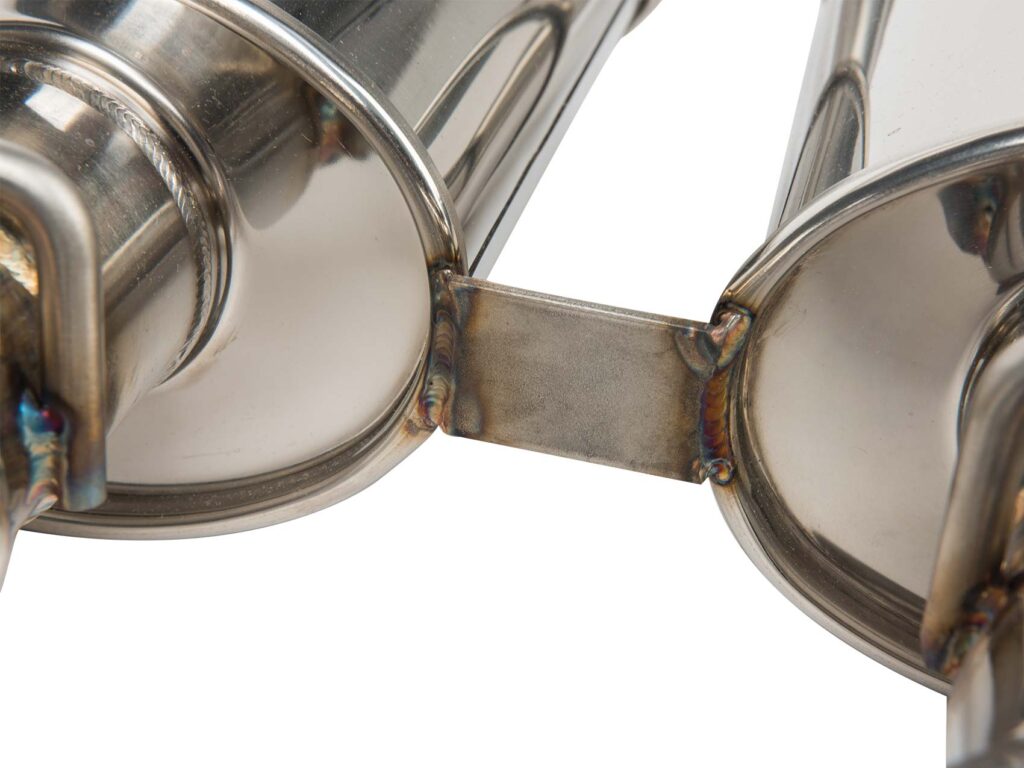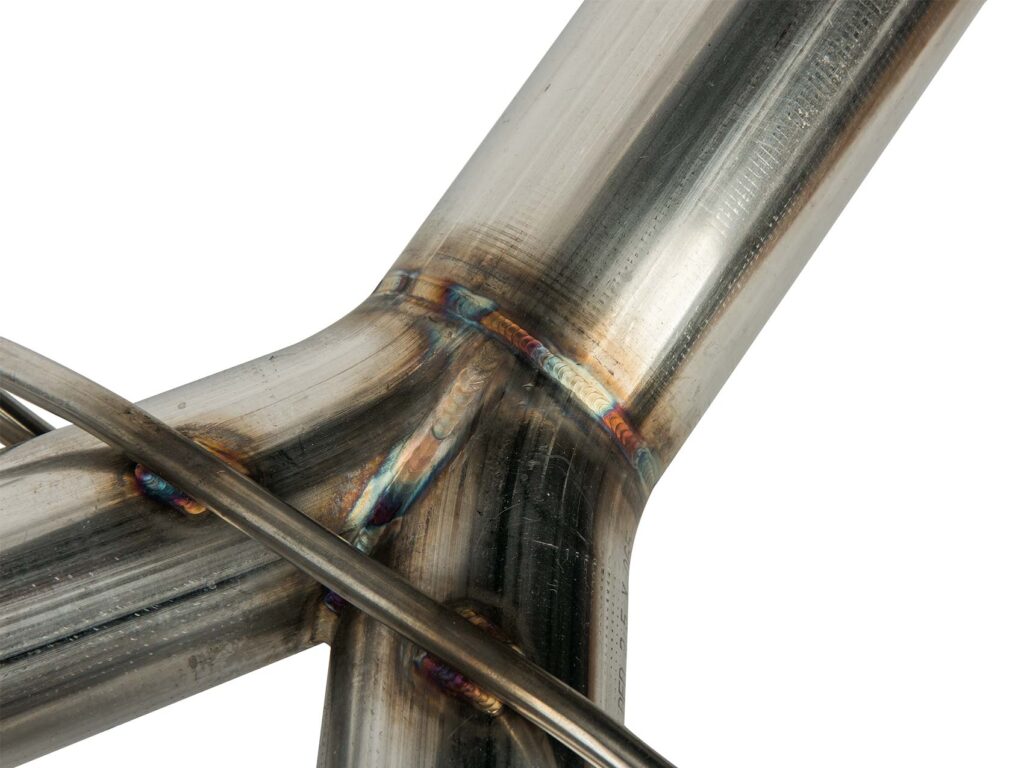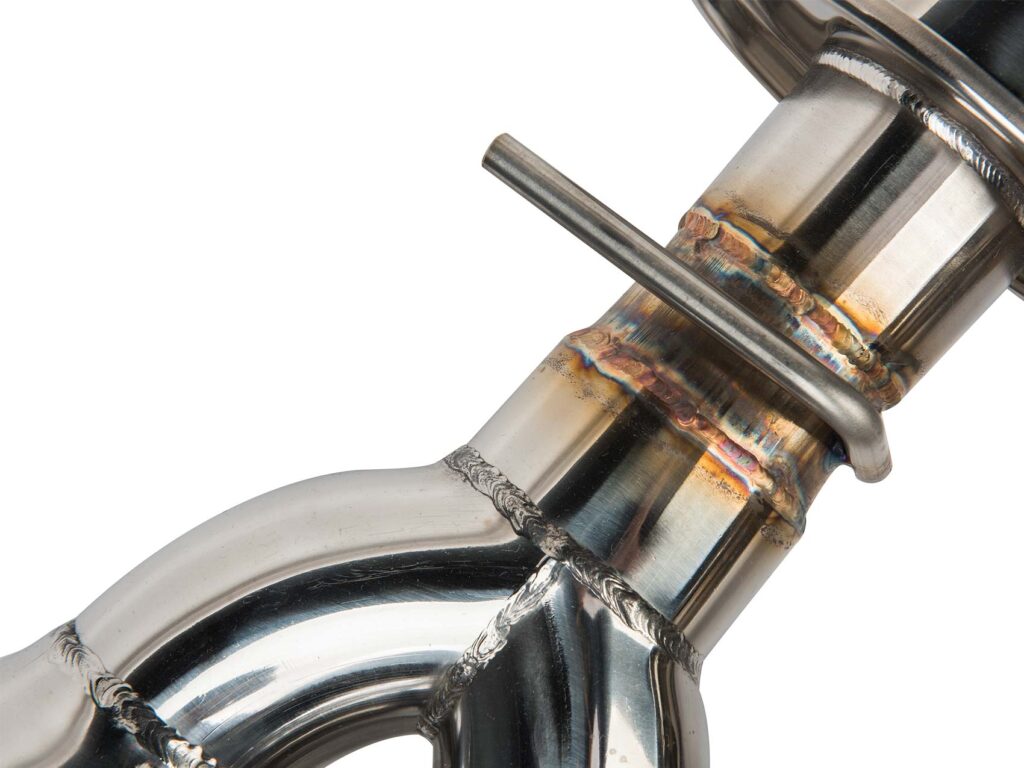 Great sound that won't capture the attention, yet gives your Si the note it desperately needs with a crazy four-tip design.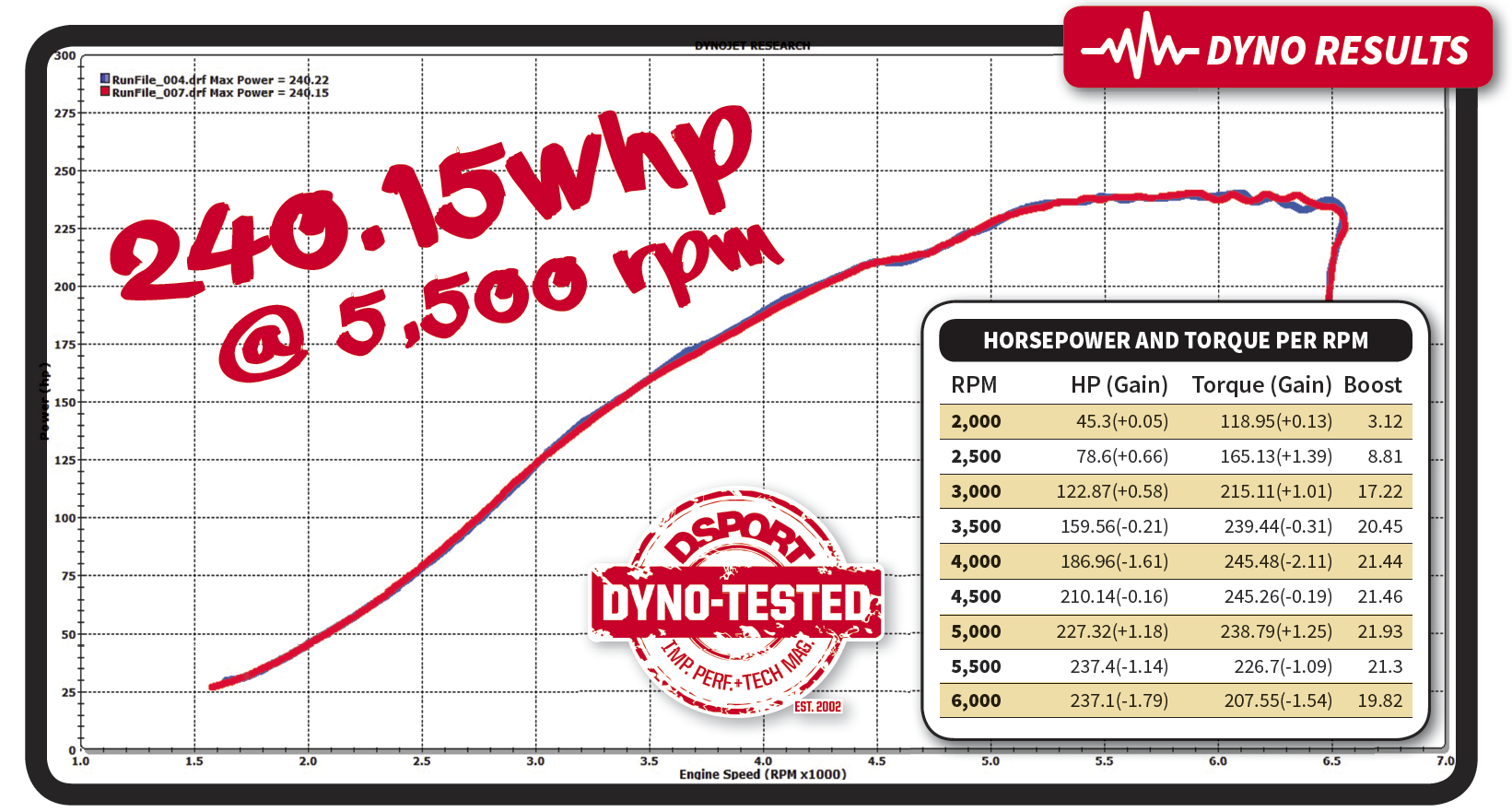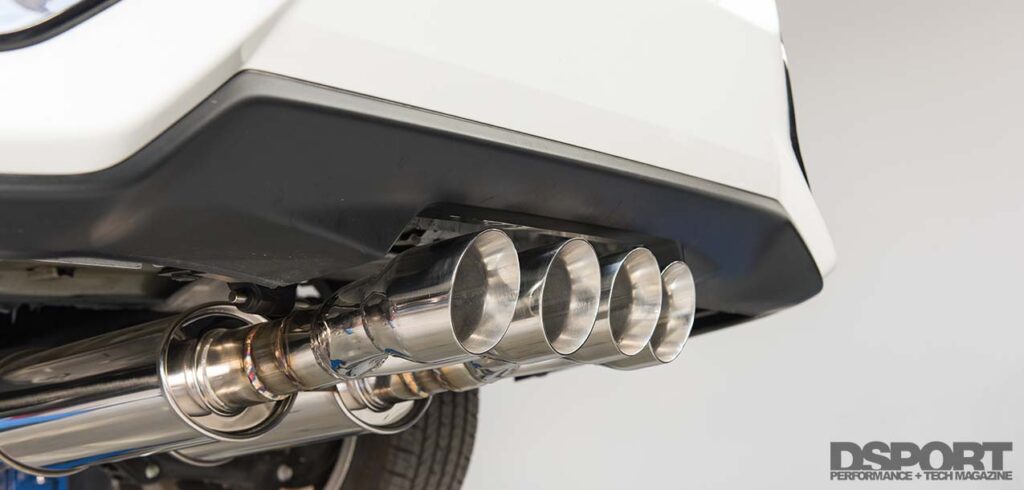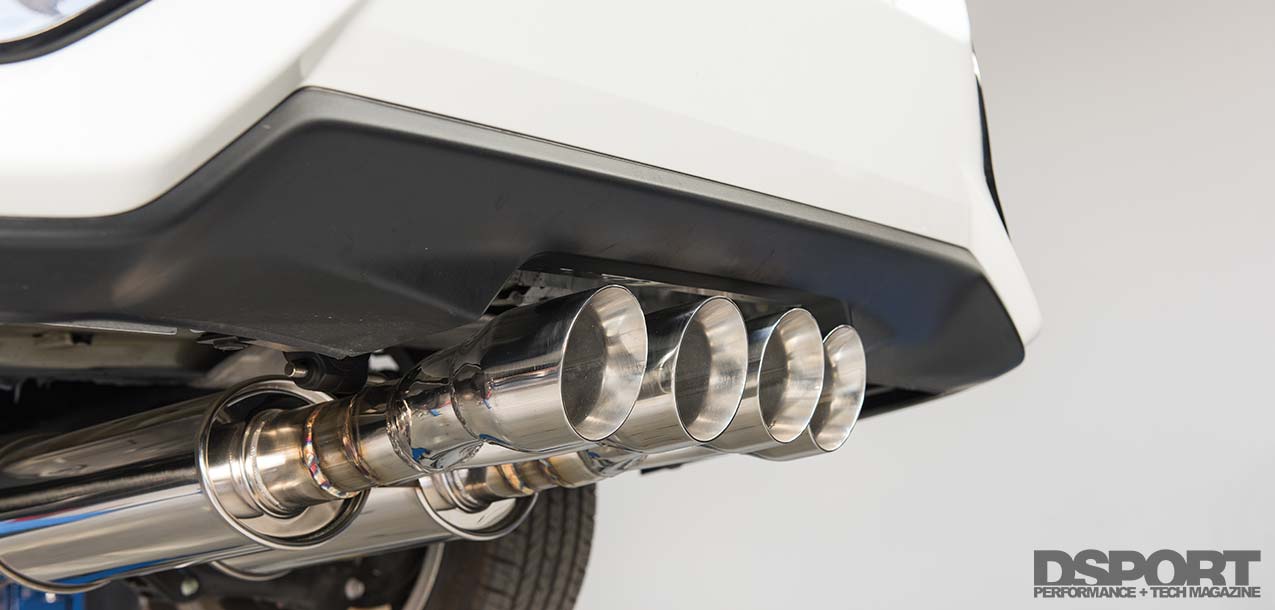 Whats Hot
• Great and tame sound
• Unique quad tip design
• Great build quality
Whats Not
• Heavier in weight
• No power or torque gain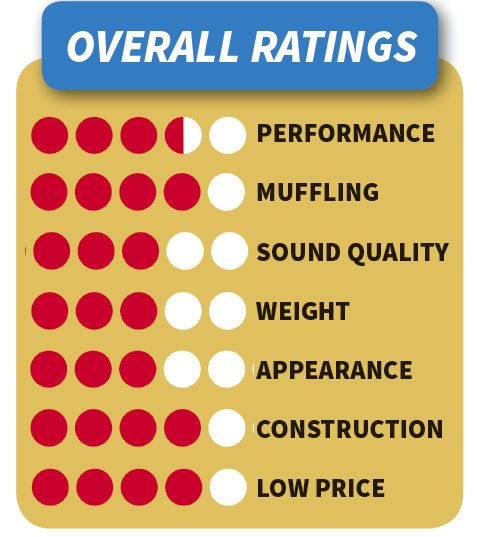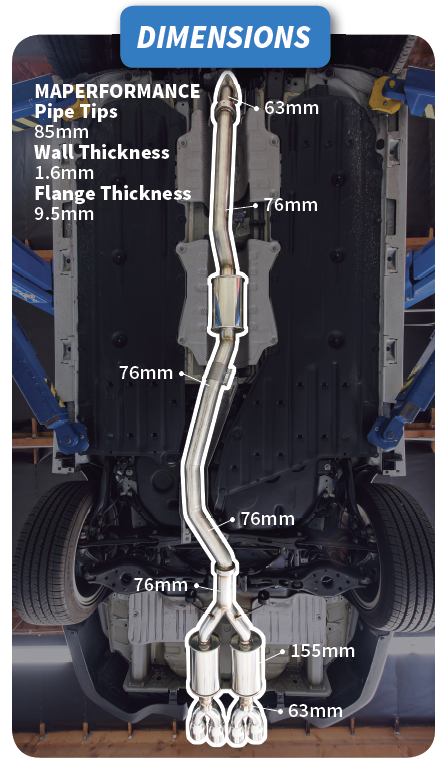 Our Final Verdict
The Stealth MAPerformance catback exhaust system for the Honda Civic Si offers a great solution for enthusiasts looking to give their Si some character without overdoing it with the sound level. The four tip design is crazy enough to make you feel you got your money's worth. While you won't experience performance gain, this system is a good entry-level solution and the Si needs a solution.