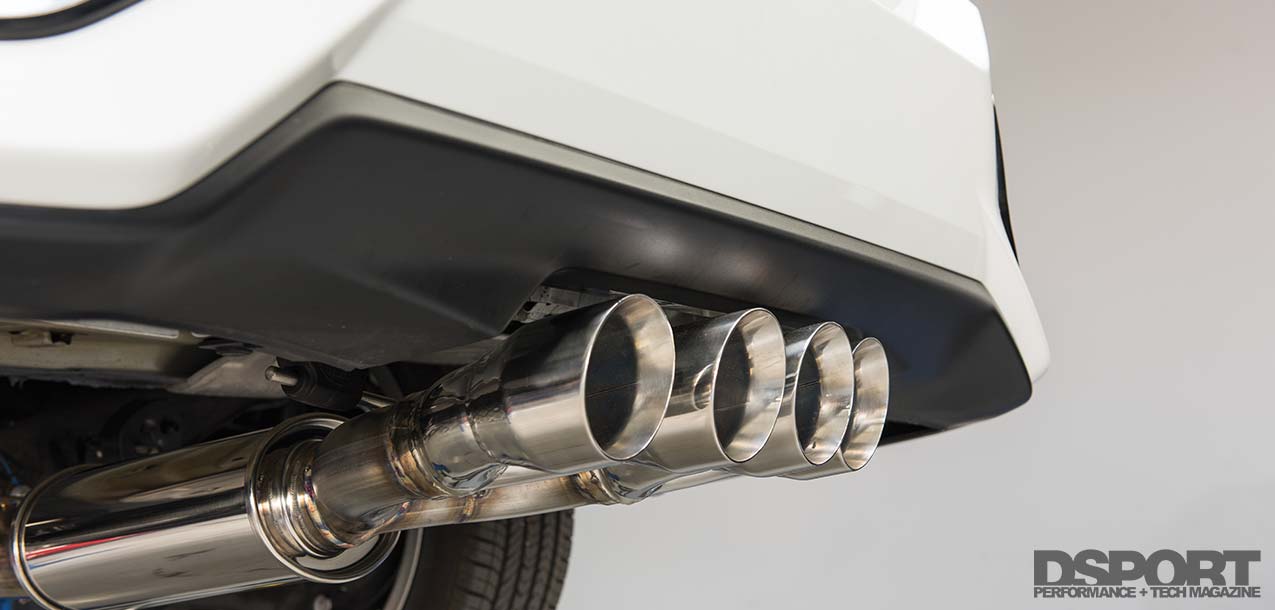 MAPerformance
MAP Street Catback Exhaust
P/N –  HDAX-CBE-SN
---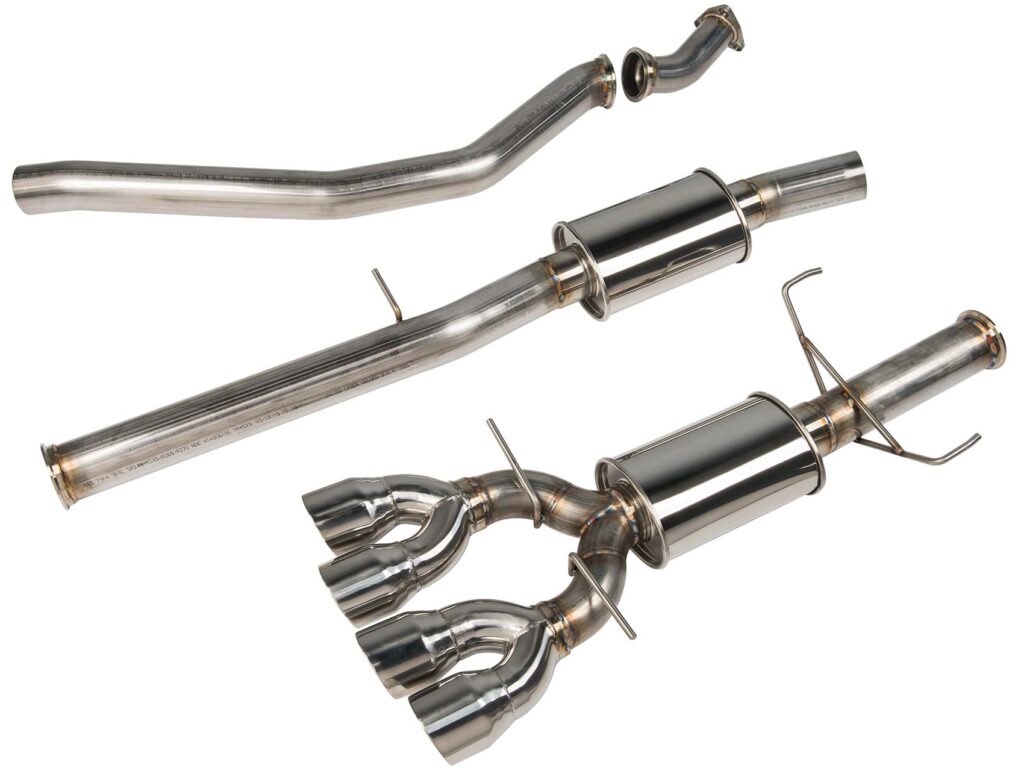 A more aggressive version of the stealth, yet milder than the Race, the MAPerformance Street catback exhaust for the 10th generation Honda Civic Si is much lighter than the Stealth and the stock systems. Constructed from 304 stainless steel, the system offers great quality and comes in a four-piece, TIG-welded design. Incorporating a single resonator and a single muffler, the Street exhaust offers a great exhaust note that is aggressive enough for street driving. However, this catback system goes past the California sound limit at 4,000 RPM and 4,500 RPM. The quad tip design in all three of the MAPerformance systems offer an exceptional look – you either love it or hate it, though. While this system gained two peak WHP, it lost a significant amount between 3,500 RPM and 4,500 RPM. If you don't care about losing power throughout the RPM range, the looks of the system could motivate you to make the decision and put it on your Si.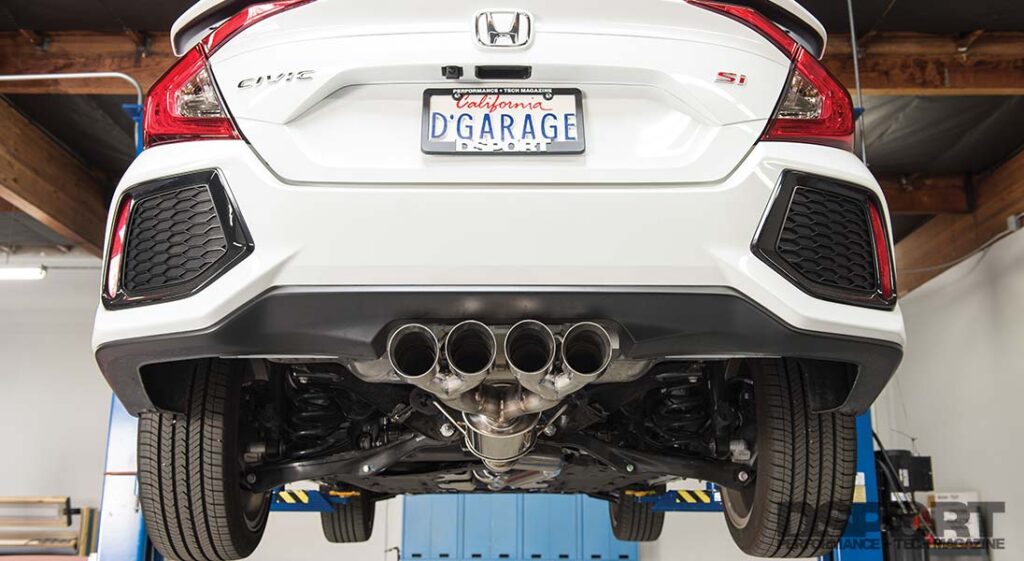 PRODUCT NOTES

Weight: 35.4 lbs. / 16.0 kg Material: 304 Stainless Steel

Layout / Weld Type: Four-Piece / TIG welded

Muffler(s) / Resonators:single resonator, one muffler

Wall Thickness: 1.6mm

Flanges: 9.5mm laser-cut flange and v-band

Tips: Quad 85mm double wall slant

Hangers: Five, solid

MSRP: $838.99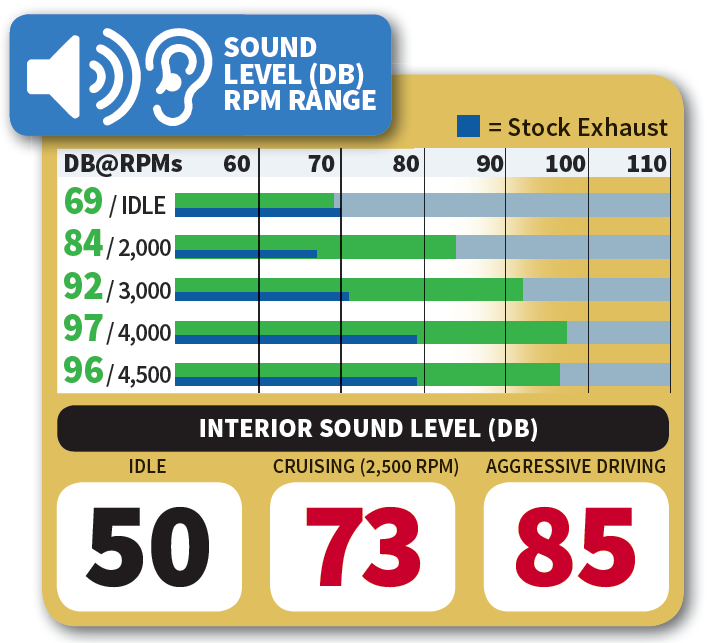 Quality & Detail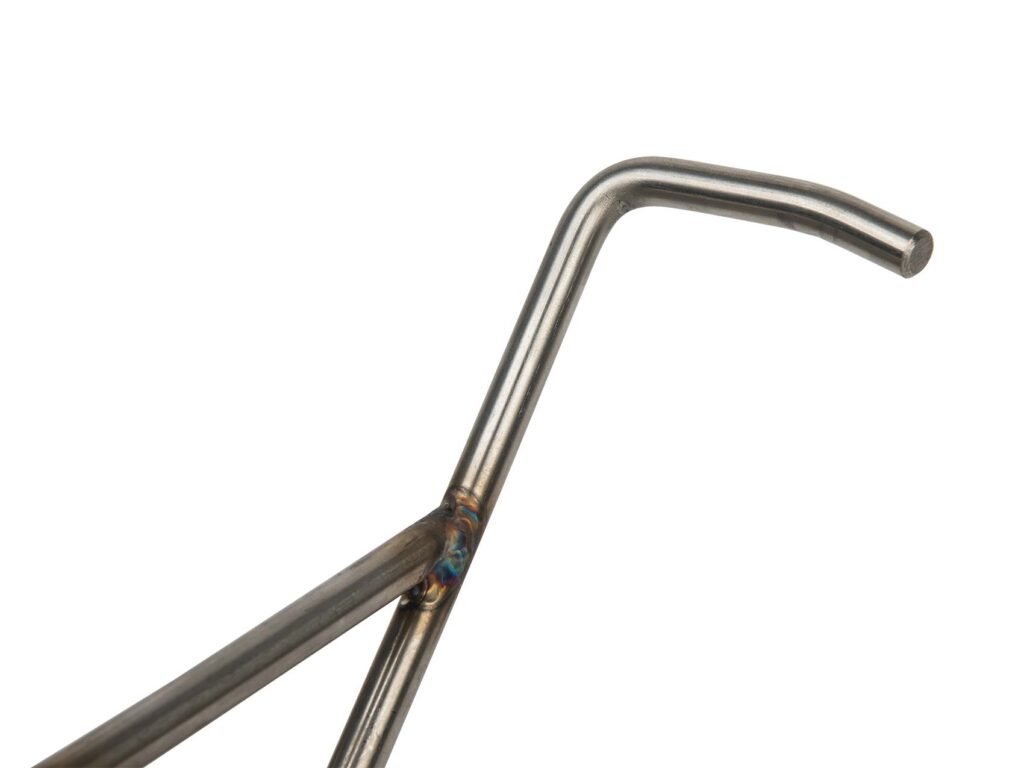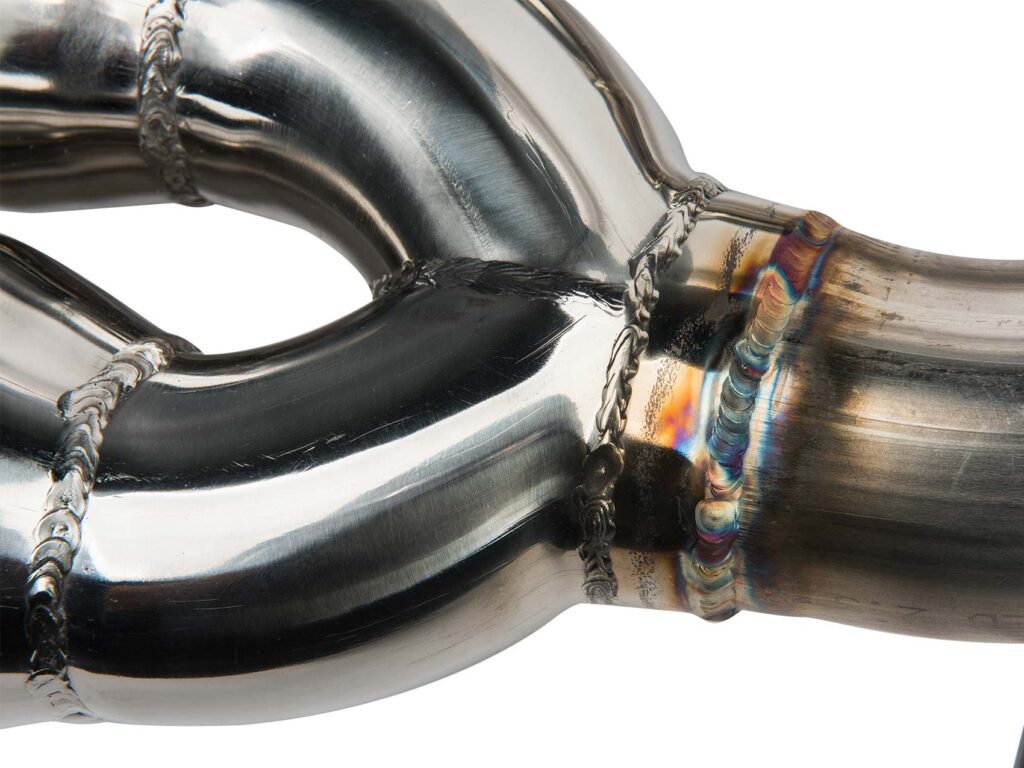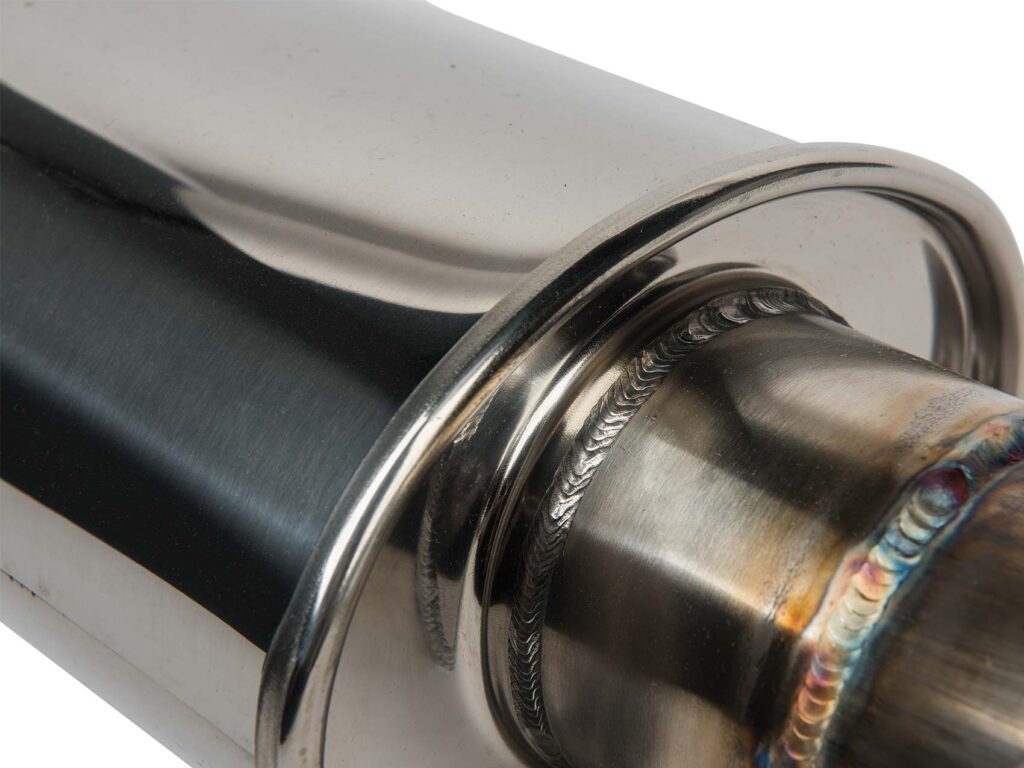 Lost power and torque in the mid-range, but the unique quad-tip design and great note could make up for that.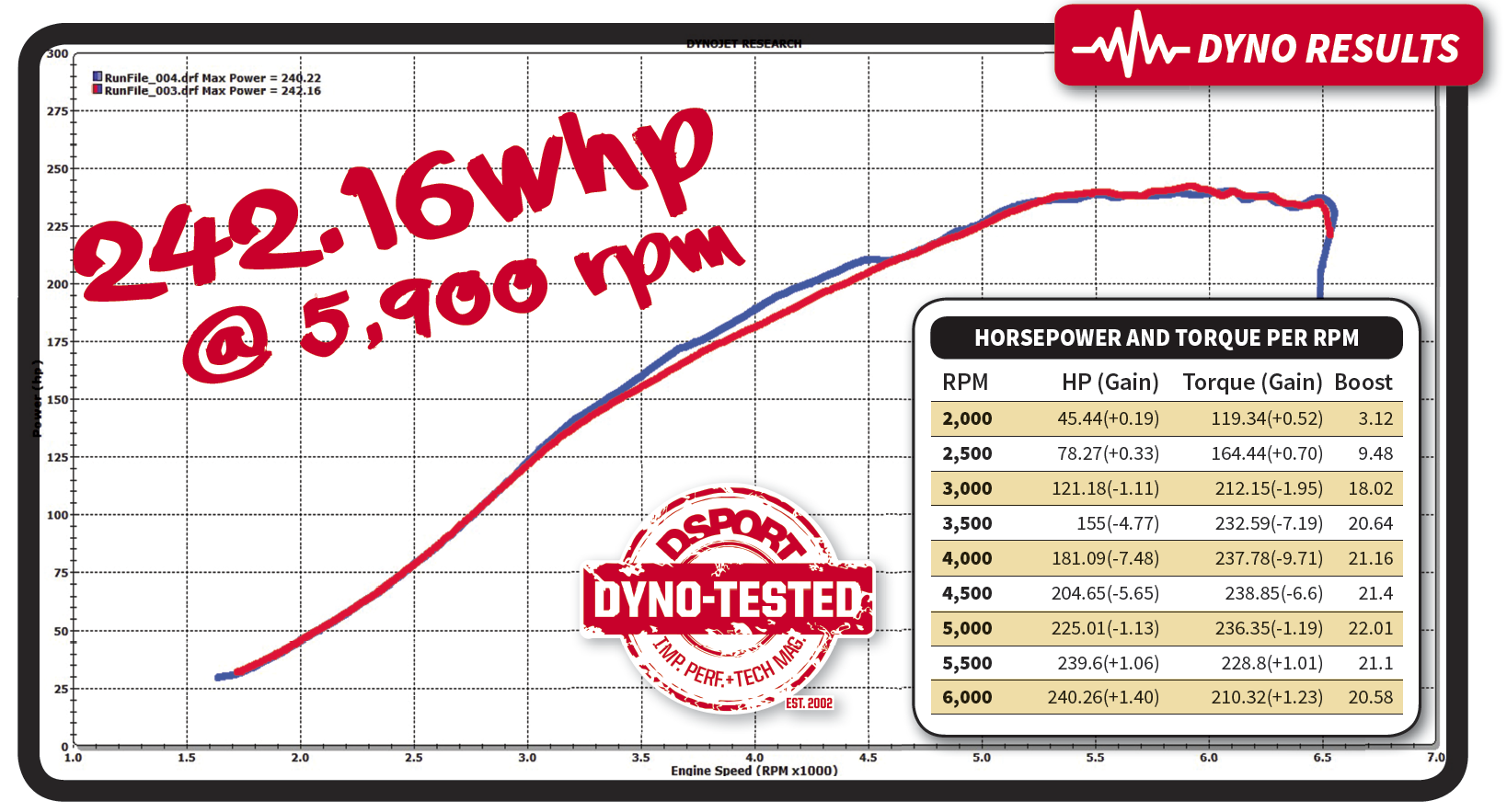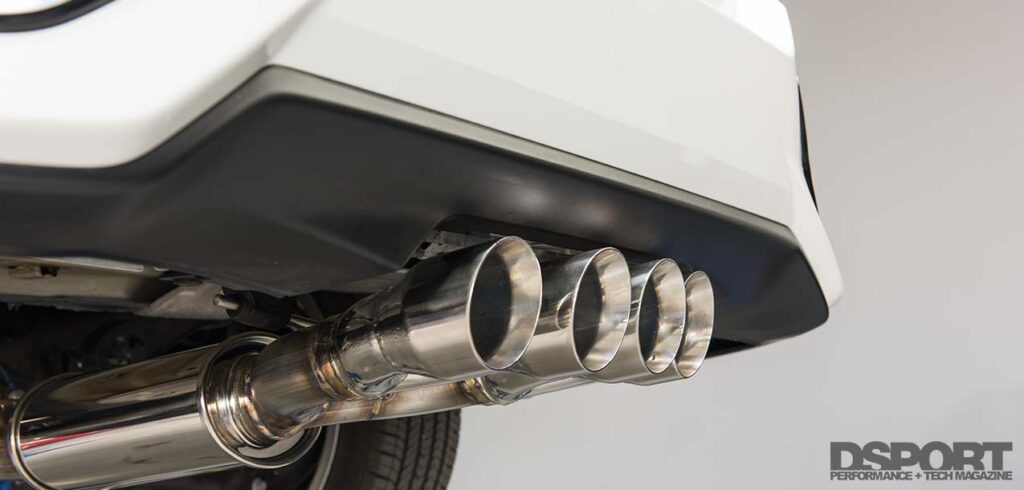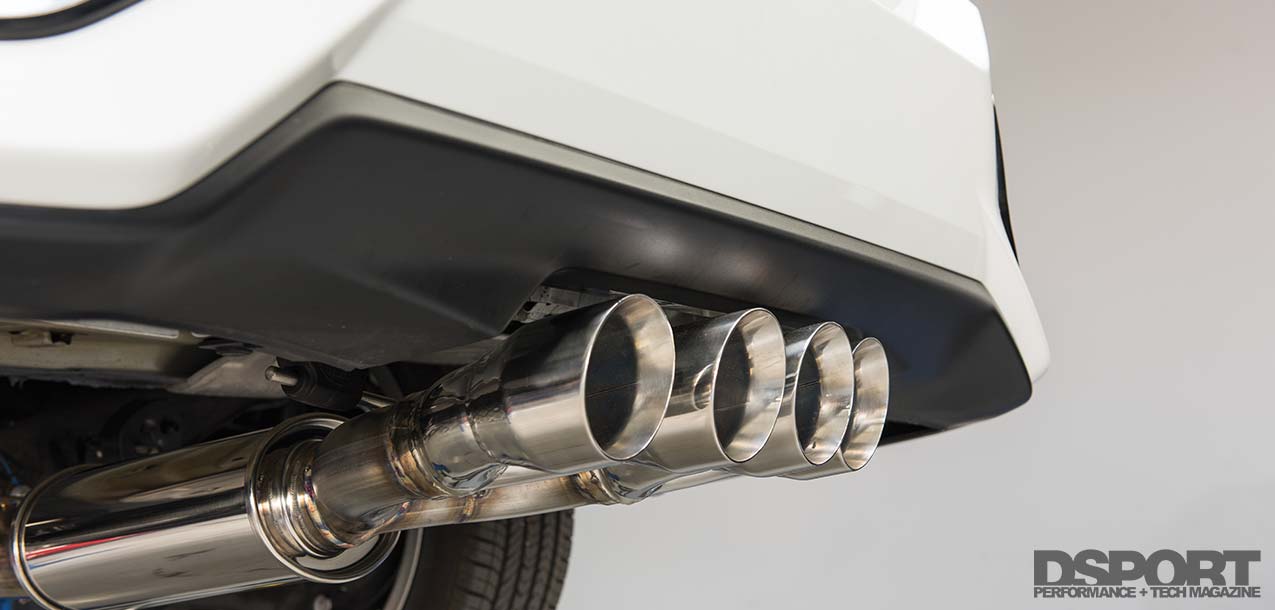 Whats Hot
• Throaty exhaust note
• Lightweight
• Unique design
Whats Not
• Lost power and torque in mid-range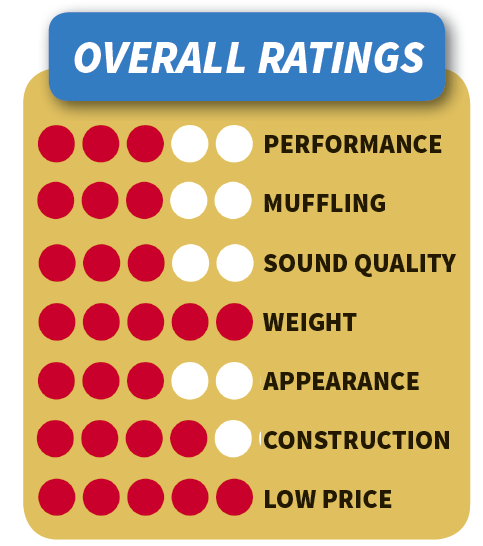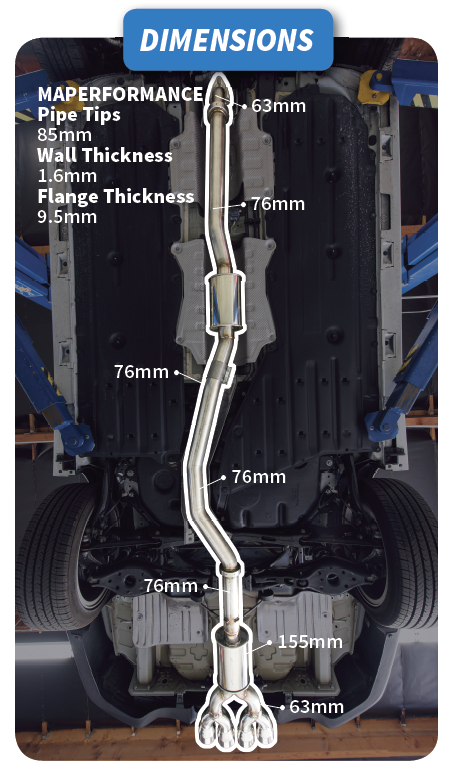 Our Final Verdict
While the Stealth system may seem too quiet, the Street version will make up for that. Using the same pipes as the rest of MAPerformance's variations, the single muffler on the Street keeps the sound tame enough, yet throaty to give your Civic Si that character it needs. The loss in power and torque in the mid-range is disappointing, but for street use, this system would work.