For the second month in a row, our STi earned a bye-run in competing against our EVO-VIII. The EVO-VIII has been involved with one of our most-extensive exhaust tests that will appear in our sister publication Tuner Performance Reports (TPR).
Text by Michael Ferrara // Photos by Phil Lam
DSPORT Issue #19
---
As we set out from the start, our buildups will attempt to achieve peak reliable performance in three different configurations. Our first level will involve the parts and tuning that will help us achieve maximum performance from the stock engine and turbo combination. Our next level will attempt to achieve peak performance with the stock engine and internals. Finally, we will see how much reliable and streetable performance can be obtained by improving the engine itself.
Along the way we hope to show the highs and lows of our experience. In that way, our readers can share with our successes and avoid the costly mistakes which we may inadvertently encounter along the way.
Part Two Recap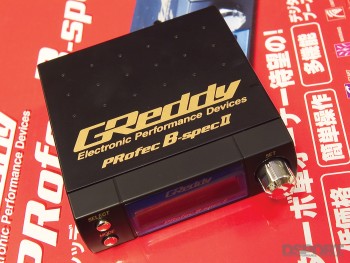 Through parts one and two, we equipped our STi with a Magnaflow Titanium exhaust, a PERRIN front-mount intercooler, a Helix downpipe, a PERRIN short-ram air intake, and an A'PEX Integration Super Grounding System (SGS).
During the buildup, we uncovered a compatibility issue between the Helix downpipe and MagnaFlow Titanium exhaust. We solved this by recently swapping to a GT-spec exhaust from A'PEX Integration.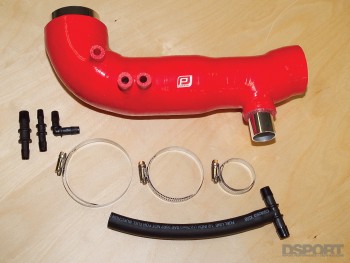 Looking to maximize the performance with the stock turbo, we decided to see if cranking up the boost could deliver more horsepower. We selected the GReddy PRofec B-Spec II electronic boost controller to do the trick. In comparison to the original, the B-Spec II incorporates a boost level display with peak hold, as well as a boost level warning and boost limiter function. Available in either a black or silver finish, we opted for the black unit to match our interior.
While looking through PERRIN Performance's website, we noticed a few other items that we wanted to evaluate. By adding the PERRIN Performance turbo inlet hose, we would eliminate any potential restriction in the air inlet tract to the turbo. The PERRIN Performance™ turbo inlet hose features a full 3-inch diameter silicone hose, which gradually tapers to the 2 1/4-inch turbo inlet diameter. The installation of this hose would prove to be considerably challenging. At one point Travis Edwards, our newest wrench resorted to spraying the entire hose with WD40 to get it past everything and into place. It worked. While upgrading hoses, we also opted for a set of PERRIN Performance silicone radiator hoses.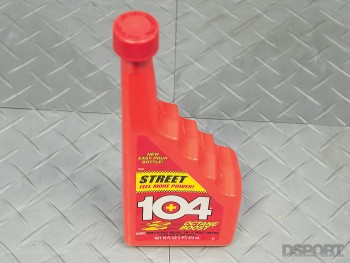 In addition to the boost controller and the turbo inlet hose, we hoped that XS Engineering would be able to get all of our parts optimized with a dyno session that would include a reflash of the ECU. Unfortunately, XS Engineering was still waiting on the hardware but they should be able to perform the reflash on STis by the time you read this article. In place of a reflash, we decided to see if octane booster would make a difference.