It's been four issues since we last visited our Project EVO. During this time, the EVO has been involved in one of our most time consuming product evaluations of all time. This evaluation consisted of testing nearly every available exhaust system for the EVO. If you are interested in the results, be sure to pick up the June/July 2004 issue of our sister publication TPR.
Text by Michael Ferrara // Photos by Michael Ferrara and Phil Lam
DSPORT Issue #20
---
PREVIOUSLY…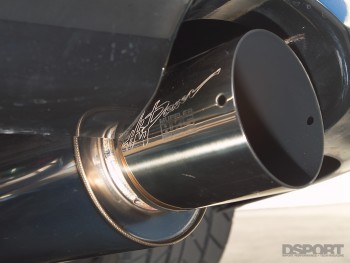 When we last left our Project EVO, we had installed an HKS EVC electronic boost controller, the HKS FCON-V Pro engine management system, and HKS Hi-Power exhaust system and an HKS Super Suction intake system. This combination of parts helped us to safely raise power output from the original 242.3 wheel horsepower to 274.7 horsepower on 91-octane pump gas. At this power level, we found that the factory fuel system was maxed out when we maintained a 10.4-to-1 air-fuel ratio. While this air-fuel ratio may be considered rich by some tuners, XS Engineering has found this to be a very safe air-fuel ratio for even the most abusive driving. "With vehicles still equipped with the catalytic converter, the richer 10.4-to-1 air-fuel ratio will help to inhibit knock. When the catalytic converter is removed, a bit leaner 10.8- to-1 ratio tends to work best on 91- octane pump gas," says Eric Hsu of XS Engineering.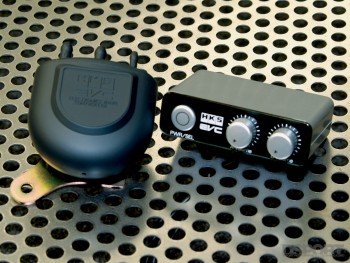 Our first round of tuning left us at the performance crossroads. The factory injectors and fuel-pump were maxed out, but the performance potential of the stock turbo setup was far from being realized. Our plan after the first Test &Tune seemed simple enough: "To move forward, we'll need a high-performance clutch, high-volume fuel pump, larger injectors, a large diameter downpipe, a cat bypass, a bigger intercooler, blowoff-valve upgrade and intercooler pipe upgrade. These items and a set of performance camshafts should allow us to get all we can from the stock turbo configuration."