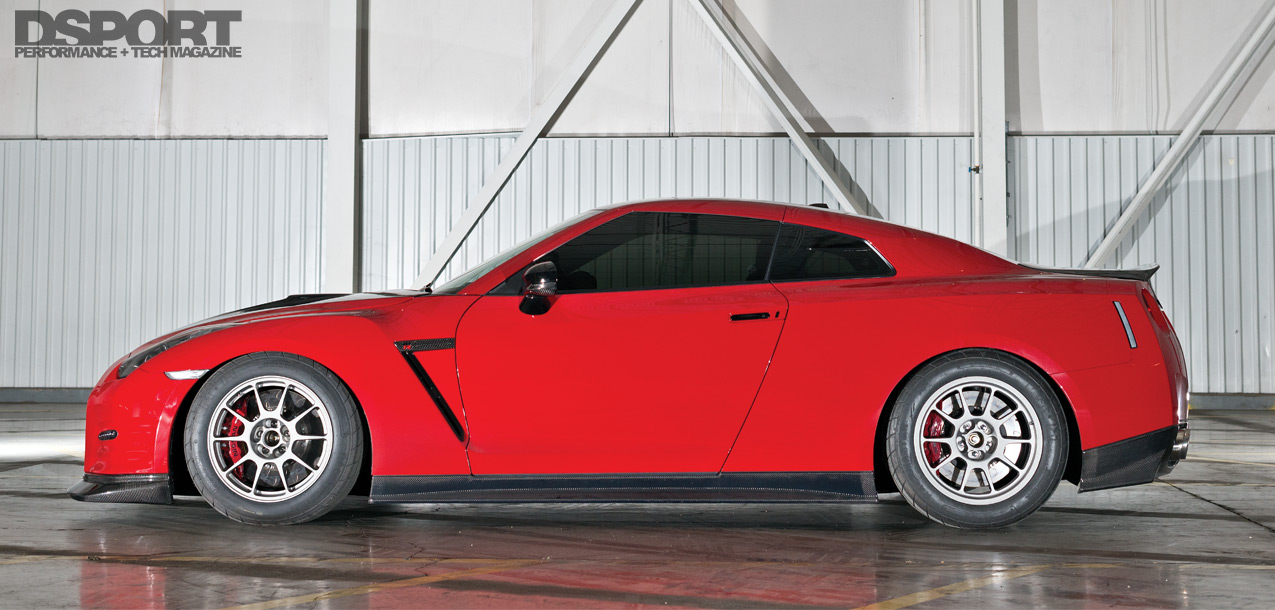 Everyone has a bucket list and no two lists are ever the same. The owner of this 2012 Nissan GT-R has had owning a Skyline GT-R (R32, R33, R34) on his bucket list for about 10 years. According to the owner, "I always wanted to own a Skyline GT-R, but the number of properly federalized cars is only a few dozen. When Nissan released the R35 GT-R in the USA, owning one was put on the top of the list. In May of 2011, my 2012 GT-R was purchased and the build started from there."
Text by Richard Fong // Photos by Michael Ferrara and Richard Fong
---
From Mild…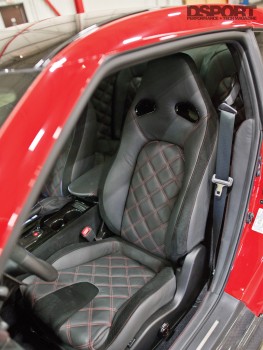 The build started at C2Design in Tampa, Florida, as an exercise in mild tuning. "The performance of the GT-R versus the cost is hard to beat. I just wanted to add a little extra to stand out from a stock GT-R," the owner mused. With power bumped up to 600 horsepower, the interior was reupholstered. C2Design upgraded the audio system with components from Hertz, JBL and JL Audio. "While the factory electronics looked great, I felt the interior was lacking for a $90,000 car. The Japan-only "Egoist" trim package available for the GT-R caught my eye and C2Design accomplished the look," he said. On the exterior, C2Design and GT-RR.com made exterior refinements in the form of Zele Performance side skirts and customized rear bumper with diffuser.
… To Wild
Soon, the performance upgrades snowballed. Unfortunately, each additional improvement uncovered new shortcomings. Tired of the "cause and effect" tuning process, it was decided that the GT-R build would receive a comprehensive performance build. A few calls later and the GT-R was on its way to Switzer Performance Innovation in Oberlin, OH.

3.8 Is Enough
After reviewing Switzer Performance Innovation's performance menu, it was determined that the top-of-the-line R1K-X engine package offered the no-holds-barred performance levels that were desired. Once the VR38DETT engine had been plucked from its perch, Tym Switzer Sr. got straight to work on the mighty V6. While many of the details surrounding the heavily developed R1K-X program remain closely guarded by Switzer Performance, many familiar manufacturers collaborated in the development effort. As firm believers of the VR38 block's durability, Switzer retains the factory bore and stroke dimensions. To address the weak links in the block, custom Mahle pistons and Carrillo connecting rods (made to Switzer's specifications) make the connection to the factory crankshaft. Up top, the cylinder heads receive Switzer's CNC head porting program along with custom Ferrea valvetrain and Switzer R1K-X camshafts. Tym Switzer Sr. assembles and blueprints each and every VR38 engine build.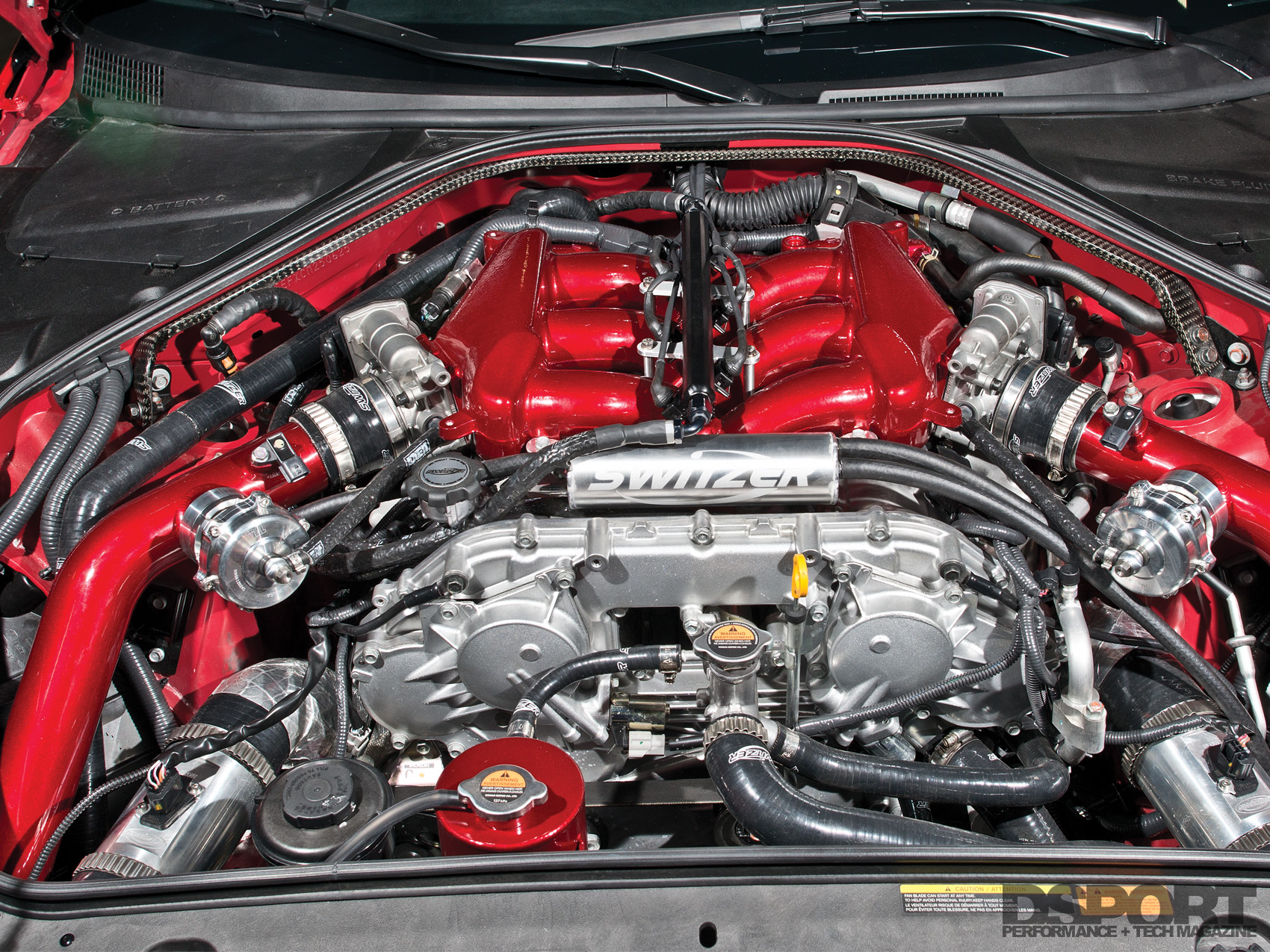 Power To Perform
With horsepower targets in excess of double the factory output in mind, the VR38 would require more fuel and more boost to hit its mark. A Switzer R1K X fuel delivery system employs a third fuel rail to deliver a total of twelve R1K-X injectors. The dozen squirters ensure adequate supplies of VP Racing Q16 race fuel reach the combustion chambers. A Syvec S8 engine management system regulates all aspects of engine management. Using the S8 to regulate boost pressure from the twin Switzer modified Garrett GT35R based turbochargers to a maximum of 35 psi, the GT-R generated a staggering 1,272 horsepower and 1,008 lb-ft torque to the rollers of the Mustang AWD dynamometer of Buschur Racing.