From mild to wild is an expression that's often used to describe a full range of performance upgrades. In show-car circuits, "mild" classes impose restrictions to certain modifications where "wild" classes provide an anything-goes format. Robert Mealey of Champions Motorsports, began entering his 1994 Mazda RX-7 in the "mild" class show competition shortly after "finishing" the original build. The FD3S dominated its class taking home wins at nearly every event. Robert decided the time had come to challenge the "next" class. While a number of "wild" class competitors go too far (i.e. rent Corvette Summer on Netflix), Robert decided to go "wild" by sticking to functional performance upgrades.
By Brian English // Photos by Richard Fong
---
Twins Good, Trips Better
Needing to set his Mazda RX-7 apart from the crowd, Robert decided to build around the triple-rotor 20B engine. After searching, he found the powerplant in another RX-7. This particular three-rotor engine originated from Pettit Racing's Banzai RX-7 performance package. While the Banzai edition relied upon modified twin-turbos, a GReddy T88H-34D turbocharger was selected to simplify the system while providing the flow capacity for 550-plus horsepower.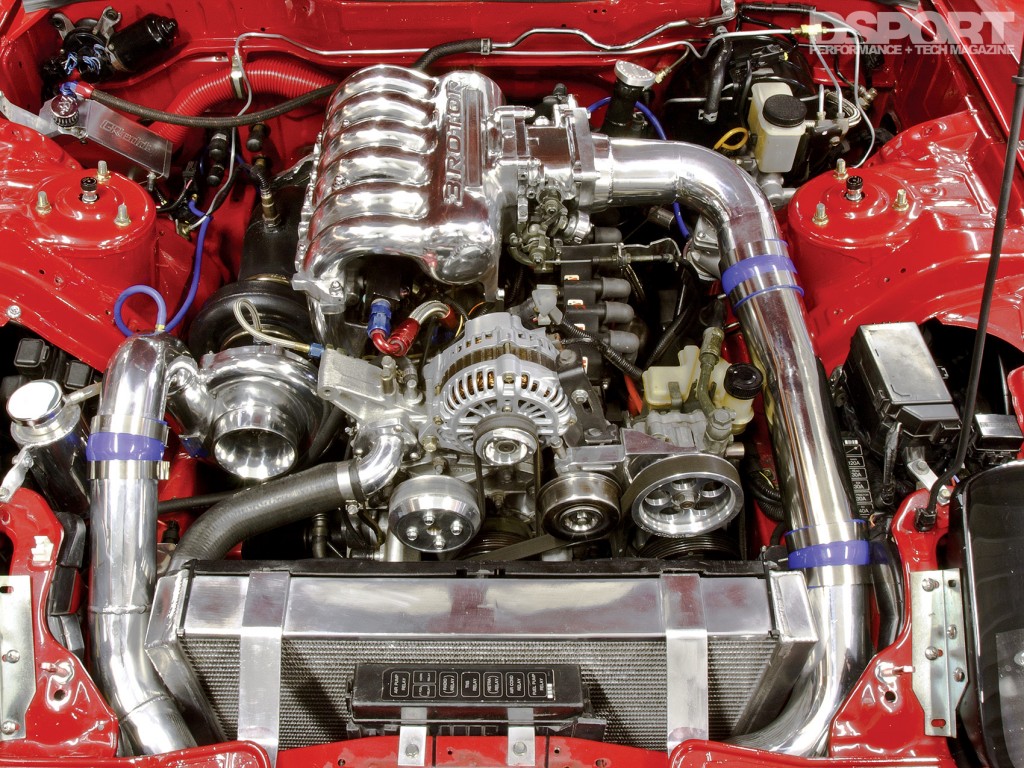 While sourcing a three-rotor is a challenge in itself, getting it to fit is no easy task. The third rotor adds about six inches to the length of the engine, prompting many to do away with accessories like air conditioning and power steering. Instead of taking the easy route, a custom tubular steel subframe repositioned the engine and steering rack in order to clear the rest of the accessories. The end result delivered all the goods without sacrificing streetability.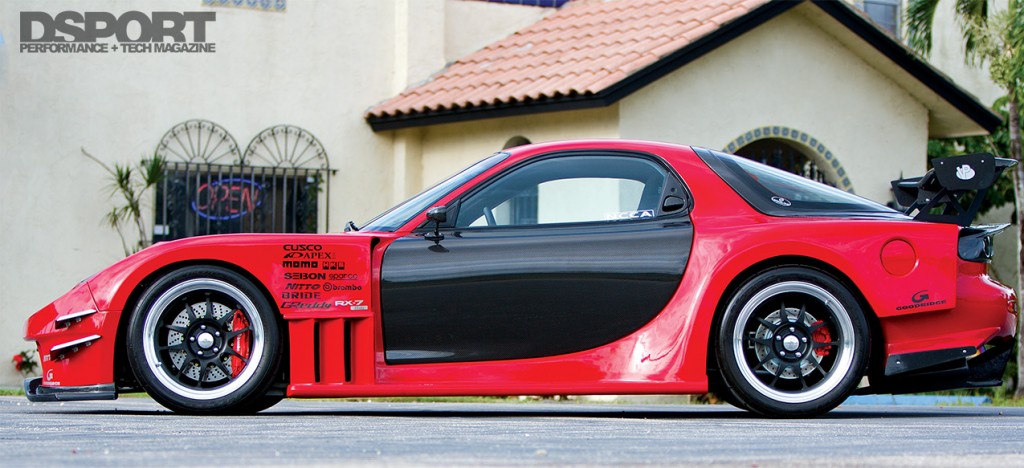 Cool Pipes
With the larger motor shoe-horned into the engine bay, the exhaust components including the turbo's turbine housing received a coating of JET- HOT 2000 thermal barrier coating. This coating keeps the heat in the housing, reducing radiated heat that can cook harnesses and other delicate items. On the cool side of the T88H, polished piping links the compressor outlet to a front- mount GReddy 3-row intercooler. Whereas Mazda originally position the intercooler behind the radiator, the front-mount position ahead of the radiator produces the best intercooler efficiency.

Where Does the 20B Come From?

The Mazda 20B engine was first offered in the 1990 Eunos Cosmo. Built through 1995, the Cosmo had two available engine options, a 13B-RE or the 20B-REW. About 40-percent of the run (or 3,500 total) were 20B- equipped versions were built during that time. The Eunos Cosmo was the first rotary-powered vehicle with a sequential forced-induction system.
–