There's nothing like good old-fashioned teasing to motivate the competitive spirit in anyone. When it's a group of old friends with egos and horsepower, the situation becomes even more interesting. For Scott Franischetti, a veteran of the muscle car and domestic scene, there was something about Subaru's Impreza STI that he found alluring. At the time, he had owned plenty of two door coupes from an IROC Daytona to a Supra and a Trans Am, but never a sedan. The practicality of a four-door sedan, Japanese reliability and an all-wheel drivetrain seemed like the perfect combination for his latest needs. Of course, this "outside-of-the-box" decision drew some fire from his push-rod peers, but this further motivated him to dive into the world of tuning imports.
Text and Photos by Richard Fong
---
STI Surprise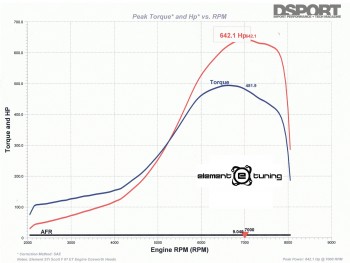 While he found the STI to be impressive from the factory, the relentless ribbing from his muscle-car-owning friends drove him to upgrade. With practically every bolt-on upgrade in place, his turbocharged four-cylinder machine had no problem hanging with their hot rods, but this was not enough. He came up with a new goal to take the STI up to 700 wheel horsepower, expecting to drop the jaws of every Viper, Corvette and Mustang owner he encountered.
–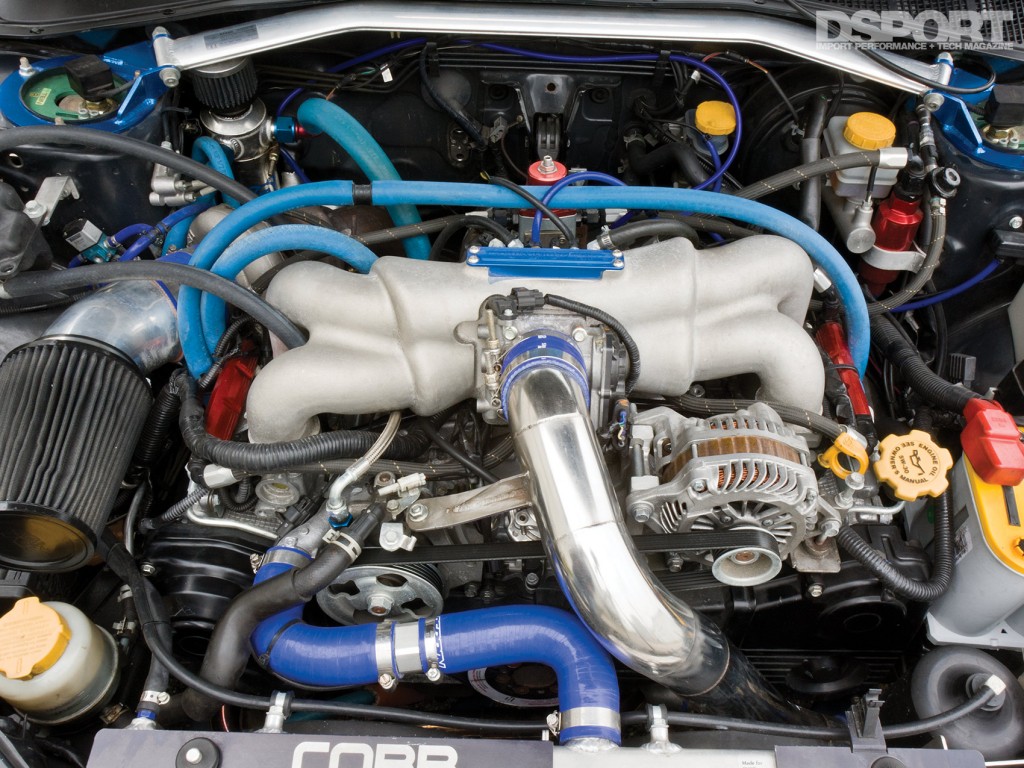 Start At The Heart
In order to hit his new target, Scott needed to take his project to the next level. He consulted with his tuner Phil Grabow of Element Tuning for guidance. After some discussion, they decided that a reinforced long block would ultimately leave the least to chance. The block was disassembled and prepped for a set of Cosworth Racing forged-aluminum pistons. The pistons make the connection to the factory crankshaft by way of Cosworth forged-steel connecting rods. Next, attention shifted from the rotating assembly and shortblock to the cylinder heads. A pair of Cosworth CNC-ported cylinder heads was filled with Cosworth +1mm valves, valve springs and titanium retainers. Cosworth S2 camshafts actuate the valvetrain, providing 10.5mm of lift for increased flow. The heads were then secured to the block with Cosworth H11 tool steel head studs, completing the longblock assembly.
Under the block, a GTSPEC tubular manifold channels exhaust gasses through a custom up pipe to a rotated-mount Element Tuning GT75 turbocharger. Based on a Garrett GT35 turbocharger, Element Tuning's hybrid design mates a larger, T67 compressor wheel to the GT35 turbine. A custom down pipe channels the exhaust gasses leaving the TiAL Sport 1.03 A/R exhaust housing down to the Element Tuning three-inch exhaust system. The compressor outlet feeds positive boost pressure through custom piping to a Precision Turbo & Engine intercooler before reaching the rotated- mount Cosworth intake manifold.
Dual Walbro in-tank pumps backed by an Aeromotive Eliminator in-line pump maintain a steady fuel supply.
–
Without fuel, there's no fire. To ensure adequate fuel pressure and volume, a Full Blown dual in- tank fuel pump hanger fitted with Walbro fuel pumps feed an Aeromotive Eliminator inline pump. This delivery system feeds a quartet of Bosch EV1 1,600 cc/min fuel injectors regulated by a Hydra 2.6 engine management system. Relying on a Turbosmart E-Boost controller to maintain boost pressure at 27 psi, the STI spun the rollers of a Land and Sea Dynomite dynamometer to a best pull of 642 horsepower and 482 lb-ft torque. Compared to a baseline pull of 210 horsepower, the revamped STI now made 205-percent more horsepower over stock.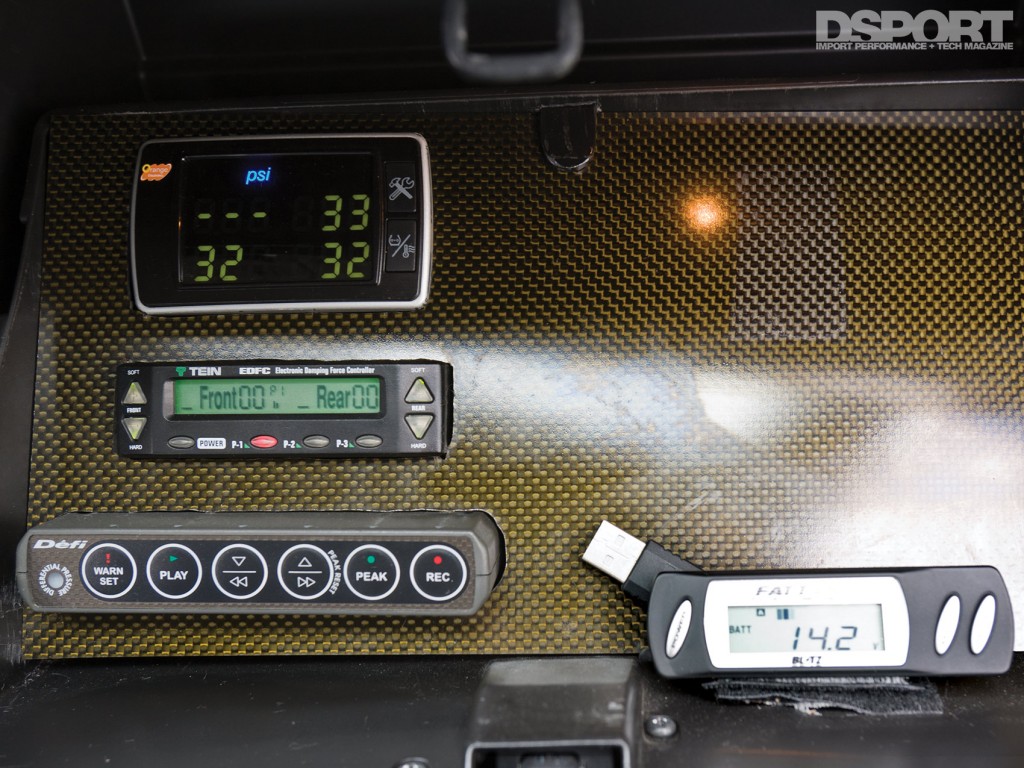 In the glove box, a carbon-fiber panel neatly houses the EDFC controller, TPMS display, Turbo timer and DEFI Link controller.