Over 20 years ago, Paris briefly had more going for it than its normal Eiffel Tower, Arc de Triomphe, and the Louvre Museum. After years of concepts going around from one automotive show to the next, the Paris Auto Show finally shined its light on the all-new (at the time) Audi TT. When the U.S. got its first taste of the Audi TT in 2000, it delivered 180 horsepower from a 1.8-liter turbocharged engine. However, the potential was limitless. In 2012, Audi introduced the RS version of the TT – a powerful machine capable of reaching great heights. Keith Dempsey wasn't fully aware of this platform's full potential, but he knew he wanted to push it to the limits.
Text by Bassem Girgis // Photos by Keith Dempsey and Michael Bruno
DSPORT Issue #205
---

Audi TT RS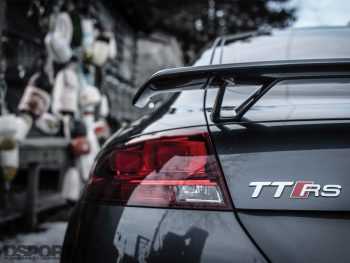 Some 12 years after the Audi TT was making 180 horsepower, Audi added the RS badge to the TT's stable. Equipped with a larger 2.5-liter five-cylinder turbocharged engine, the Audi TT RS got a significant bump in performance, delivering 360 horsepower at 5,500 RPM and 343 lb-ft of torque at 1,650 RPM. The engine sent power to all four wheels using a six-speed manual transmission. This allowed Audi's newest addition to sprint to the 60 mph mark in just around four seconds. Combine that with a 3,300-pound weight, and you've got a fun car straight out of the box. Out of the box isn't enough for some people, however, and this was no different for Keith and his 2013 Audi TT RS.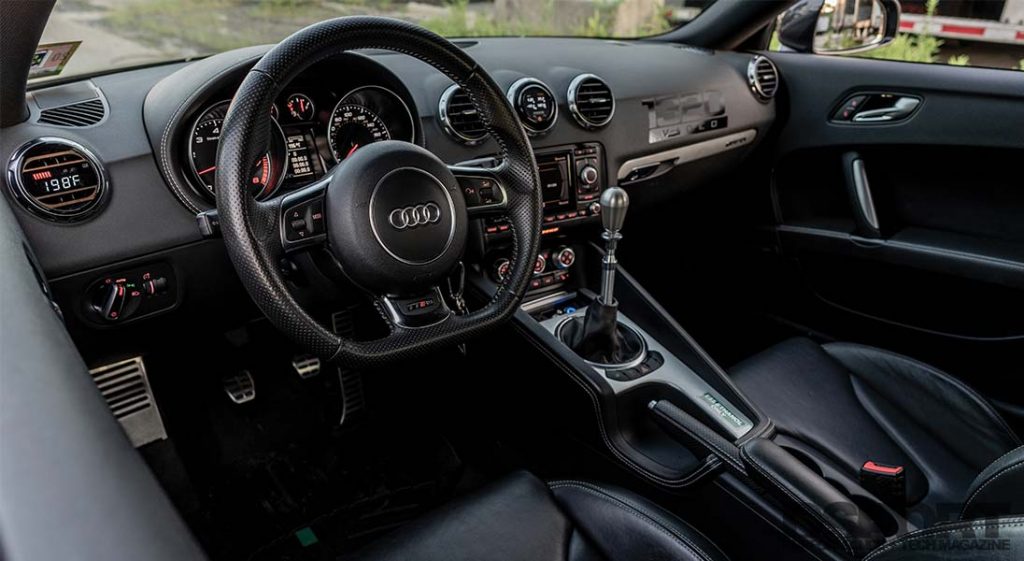 First Rodeo
Keith Dempsey wasn't always familiar with the Audi TT RS. When he discovered this performance offering from Audi in 2014, it only took him seven days to get one of his own. "The first I had ever seen a TT RS was in a YouTube 'related' video about a 600hp TT RS build in 2014," said Keith Dempsey. "I had never seen one in person. There was definitely some love at first sight in play here and I distinctly remember thinking how angry it looked while still maintaining the refined Audi look. I was always interested in smaller, more agile boosted cars, so with the TT RS being as small as it is, it was really a perfect fit for what I was looking for." Unfortunately, Dempsey's excitement didn't last too long. Roughly two years later, Keith totaled his black 2013 Audi TT RS.
Second Time's a Charm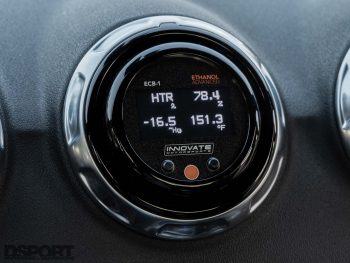 While totaling a nearly brand-new Audi may discourage most, Keith didn't think twice before acquiring a second Audi TT RS in the very same August he totaled his black one, this time it was the grey one you see. The decision of buying a second TT RS only took two days for Keith. So, what exactly about the Audi TT RS attracted Keith this much? He answered, "the production numbers from Audi for its two years of USA distribution (2012-2013) was only 1,200 units, so the rarity of the car was a big selling point. Finally, seeing it was capable of 600hp, which at the time I thought was a lot, satisfied my hunt for power and build potential, too." With the second car in his possession, Keith needed to change some things before he can pursue more power. On the track, he wasn't impressed with the braking capabilities of the platform. Around corners, the TT RS had some noticeable body roll and an unexpected understeer. The six-speed gearbox also left much to be desired and it didn't feel tight. This was the point when Keith knew he had to give his TT RS a complete makeover from front to back and top to bottom.

Equipped with Mahle PowerPak pistons, Schrick camshafts, while sporting the OEM crankshaft, all sealed with ARP head studs, the engine delivers 867whp and 600 lb-ft of torque.
Making Power
"The goal as it sits today is to build a daily drivable 1,000hp street sleeper with a manual transmission, and that goal has been achieved," said Keith. "I didn't want to give up air conditioning, the entertainment system, adjustable seats, or the full interior, nor did I want to give up the manual in lieu of a stronger/faster DSG option. I want to be able to run at maximum performance at a moment's notice, but still be able to drive quietly when I need to." To achieve this goal, Dempsey fully built his engine using top quality internals. The engine was then complemented with a Xona Rotor 9567 turbocharger, and the fuel pump was upgraded with twin Walbro 450 pumps to keep up with the new demands of the much more powerful engine. With the new setup, the TT RS now delivers 867 horsepower to all four wheels, and 600 lb-ft of torque at 40 psi of boost when running on E85 fuel.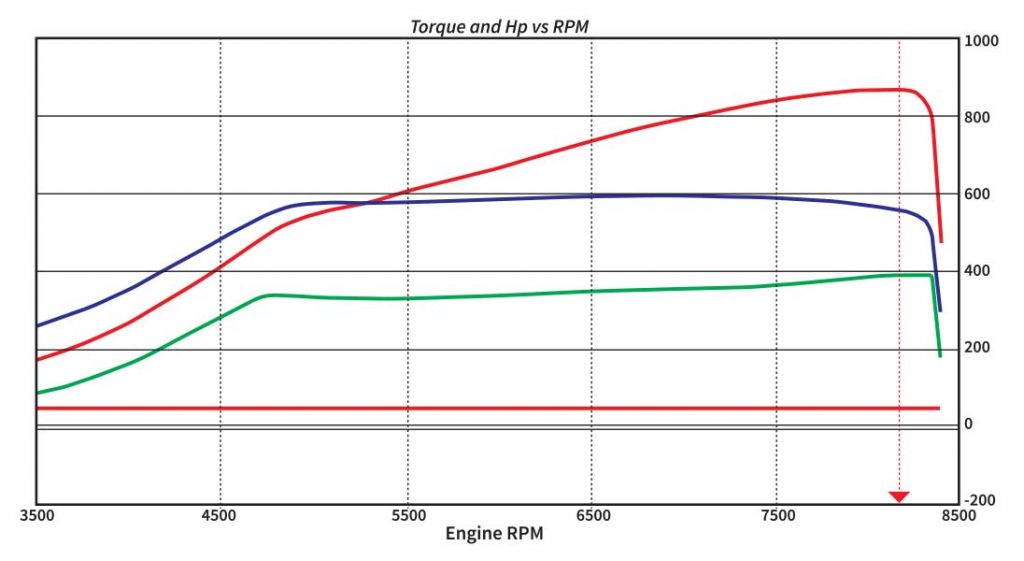 867 WHP & 600 lb-ft of torque
To fine tune the track capabilities of the now 1,000bhp Audi, Keith equipped it with KW DDC coilovers, sway bars, and a limited slip differential. Finally, a set of Toyo R888R tires maximize traction, while the entire brake system was upgraded to reach Keith's expectations. He still continues to upgrade the Audi, and this journey is far from over. In the near future, Keith plans on significantly reducing the weight and adding an NHRA cage so he can race in the stick shift classes. Whatever is done with the car, however, Keith plans on ensuring it remains streetable and comfortable enough for road driving.

A Reflection
The journey of building this Audi TT RS and exceeding the 1,000 horsepower mark was tougher than most. "The worst moment was the totaling of my original TT RS, but even before that I was dealing with pains of daily driving a modified car." said Keith, "This was accompanied by lots of returns to the shop for little things we couldn't quite figure out. This second build took all of 2017 to be completed, so really achieving this goal was a commitment. That was a long year which culminated in the power figure listed, but it required great patience to get there." After going through two extremely expensive cars, slowly making his way to the high-horsepower club, and learning more than he thought he could about this platform, Keith Dempsey is finally driving the car of his dreams. He bought the first one seven days after learning about it, and then again two days after totaling his first car, but the combined nine days for both decisions brought him more joy than any other platform can offer.