Rally-bred, turbocharged, all-wheel-drive with four doors and seating for five. Whether that's Mitsubishi's Lancer Evolution or Subaru's WRX STI, the underlying recipe for practicality and performance has brought us a car that can be driven to, on, and from the track. This duality shared by the EVO and STI ultimately made both vehicles very attractive in the eyes of performance enthusiasts who could only have one car.
Text by Jun Chen // Photos by Rob Shaw / BackFromLeave
---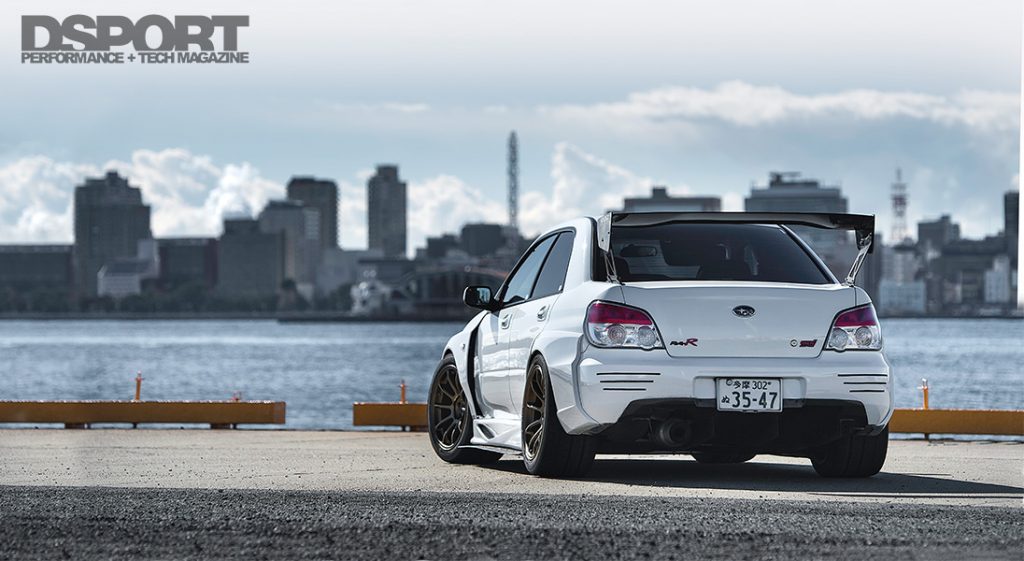 Known specifically for its 4G63 performance, Garage G- Force of Aomori, Japan has put together some of the quickest time attack Mitsubishi's on the planet. Founded in 1996 by Naohisa Tazawa, the company specializes in all things EVO, ranging from street cars to its latest dedicated time attack CT9A that lapped Fuji Speedway in 1:38.86. Although an STI isn't exactly Tazawa-san's specialty, he wasn't one to turn away a fellow enthusiast looking to make more power.
Nothing Ordinary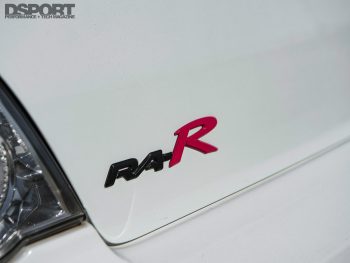 Despite this Subaru's relatively understated aesthetic, it's no standard GDB STi. One of just 300 examples, this 2007 Subaru WRX STI Spec-C Type RA-R is actually the hottest version of the GDB and is only available to the Japanese market. Built on the lightweight Spec-C chassis with lighter glass, a thinner roof and additional bracing, the RA-R package (GDB-G) goes further via a hand-built engine and performance upgrades, including six-piston front brakes and track -tuned suspension.
While most Spec-C Type RA-R's will likely sit in collections around the world completely untouched and not driven, this example owned by Yuji Sato does not conform to that stereotype. Purchased in 2013, Sato-san selected this car due to its low miles and limited edition nature. He originally planned to keep the engine in stock trim and only upgrade the suspension and brakes further to keep the car competitive on the circuit. However, after meeting the crew at Garage G- Force, Sato-san quickly realized the benefits of engine tuning.

From 20 to 22
With the decision made to increase the boxer's power output, the team at Garage G -Force turned to TOMEI POWERED for a complete engine overhaul solution. To increase displacement and fortify the bottom-end, G- Force selected a TOMEI POWERED 2.2-liter stroker kit consisting of 92.5mm forged pistons, H-beam connecting rods and a stroker crankshaft. A mild set of TOMEI POWERED camshafts with increased duration and lift of 50°/9.6mm on the intake side and 256°/9.8mm on the exhaust side replaced the factory bumpsticks. Feeding this upgraded engine with more boost pressure is an HKS GT2835 turbocharger sitting atop the factory manifold and controlled by an HKS EVC-6. While most of the factory ancillary items have been retained, such as the STI intake manifold and top-mount intercooler, this GDB-G puts down 448.8 horsepower and 397.8 lb-ft of torque to the hubs of a Dynapack dynamometer.

All Functional
In keeping with the tuning philosophy under the hood, G -Force only changed and replaced the necessary exterior bits to extract more performance. To complement the increased power output of the GDB-G, they worked together with VOLTEX in the aero department. Focusing on increasing the contact patch with a set of wider wheels and tires, Sato-san's vehicle quickly became the development car for VOLTEX's newest widebody for the "hawkeye" GDB. The kit consists of +40mm front fenders, rear over fenders, front bumper and side skirts with optional splitters and canards. Keeping the rear end planted at high speeds, Sato-san opted for VOLTEX's Type-5 GT wing and Kansai Service rear diffuser.
 (L) Tein pillow-ball top mounts and a Cusco strut brace improve handling in the corners. (R) GDB-G reveals the rarity of this STI Spec-C Type RA-R. 
Improved Footwork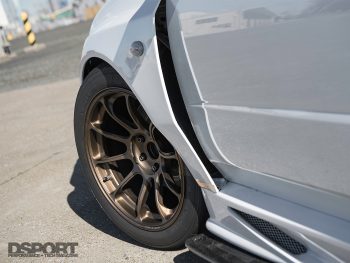 To complete the circuit-focused modifications, Sato had TEIN Super Racing Dampers with external reservoirs fitted with stiff 19.6 kg/cm2 /and 12.0 kg/cm2 Hyperco springs. Taking advantage of the VOLTEX widebody kit, a square set of 18×11 Volk Racing ZE40 wheels wrapped in sticky Yokohama ADVAN A052 rubber filled the GDB-G's wheel wells. Since the Type RA-R comes from the factory with Brembo six-piston calipers up front, braking upgrades only include a set of two-piece Endless rotors for the front, slotted one-piece units in the rear, and Endless track pads at all four corners.
Inside, the STI's interior remains relatively untouched with a pair of Recaro RS-G bucket seats in place of the factory chairs and HPI six-point harnesses to match. A trio of Defi gauges sit atop the center of the dash with a plethora of data acquisition equipment added to aide in quicker lap times.

What's Next
In the vehicle's current configuration, Sato-san's current goal is to achieve a lap time under 1:50 at Fuji Speedway. Having lapped a 1:50.077 at Round 1 of the FISCO Special Stage Trial 2017, he's already very close. However, on the bucket list of upgrades is a larger turbocharger and supporting modifications such as a larger throttle body and front-mount intercooler. As the STI transitions into the role of a dedicated track machine, the plans are to install a roll cage as well for added safety on the circuit. For us, we're simply glad knowing that Sato-san tracks this rare STI, keeping it from collecting dust in a private collector's showroom. Whether it's street or track, Sato-san would like to remind fellow enthusiasts to just get out there and drive.