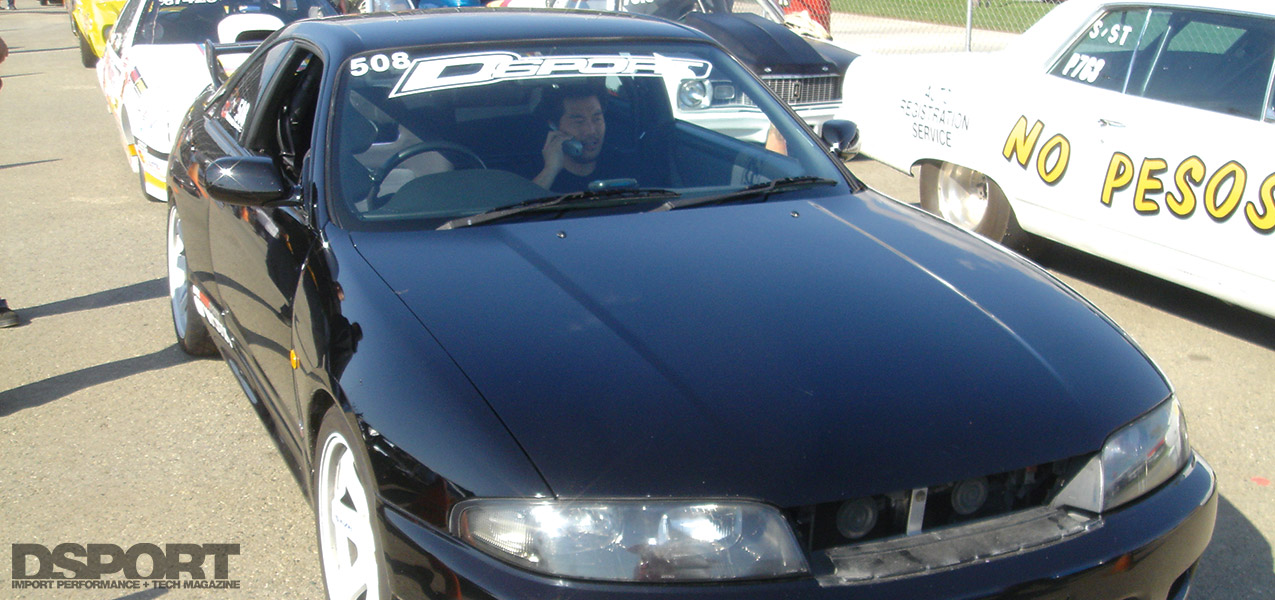 Speed Rated
Since we would be running quicker than 11.99, an SFI-approved, five-point harness with three-inch straps was a requirement. Fortunately, CROW Enterprises of Anaheim, California had just what we needed in stock.
Somewhere along the way the front grille insert must have lost its fasteners. On our first pass, we quickly found that the grille doesn't stay in place above 110mph without the fasteners. The grille flew off and managed to leave a three-dent signature on the hood. Hopefully, most of the damage will be able to be repaired by a "paintless" dent specialist.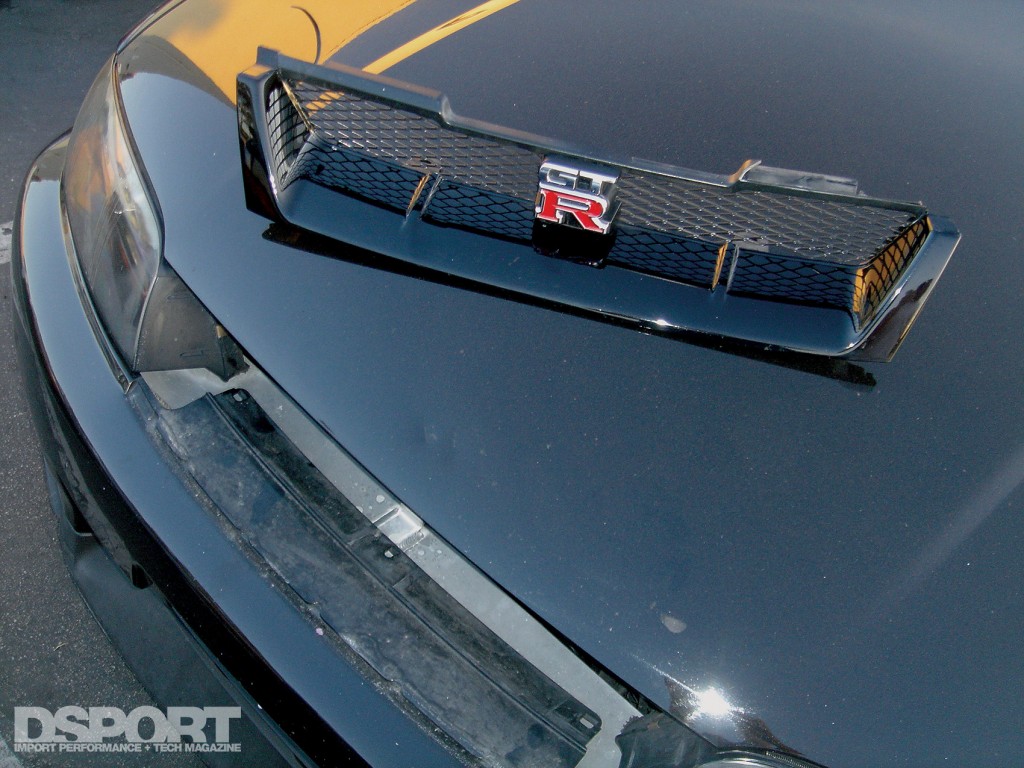 With the 135-mph barrier just around the corner, we now need to look at a parachute solution for the GT-R. Since the GT-R still rolls the streets on a daily basis, we will opt for a parachute that can be removed from the vehicle when not at the strip.
The Game Plan
A launch solution is a must. Since there are two ways to address this issue, we've decided to explore both options. To gain control over the launch rpm, we will be exploring the anti-lag feature incorporated in the FC Datalogit box that interfaces with the A'PEX Integration Power FC. The FC Datalogit allows the driver to use a switched input into the box to trigger a set amount of ignition retard and fuel enrichment. While it should be able to do the job in theory, the problem is that the feature hasn't really been fully developed. Hence, there is no base setting that will get us close to where we need to be. Instead, we will have to take things slowly through trial and error to see if the anti-lag feature can get the job done. If not, we may be installing an aftermarket ignition amplifier that has a built-in two step rev limiter. As for an improved traction solution, BFG, Nitto Tires and Mickey Thompson all offer some tires that we may be able to fit. Mickey Thompson offers its ET Street Radial in a 275/40/17; Nitto Tires offers its 555R in a 245/45/17, 275/40/17 and a 285/35/18; while BFGoodrich offers 265/40/18 or a 275/35/18 that should fit. Since we still have our factory 17×9-inch wheels which originally came with 245/45/17 inch tires, the Nitto 555Rs make perfect sense for these wheels. For our set of Volk Racing 18×9.5-inch TE37 wheels, the 265/40/18 BFGoodrich Drag Radials will provide a perfect fit. With either set of drag radials in place, we expect that traction will be significantly improved.
Our Tru-Line Portable Laser Guided Wheel Alignment System will be called upon to square up our suspension and ensure that we have all four wheels pointed in the right direction. The Tru-Line system is perfect for tuning shops or serious racers as you don't need a dedicated alignment rack. You can perform an alignment on any flat surface.
A launch solution and some sticky tires should have our GT-R deep into the 10s. With five of the six speeds being visited in the quarter mile in just 10 seconds, a shift light should help us improve the run-to-run consistency. Into the 10s on pump gas should pose no problem. However, getting into the 9s is definitely going to be a challenge. Unless we can muster 800 wheel horsepower, we might as well stay at home.
---