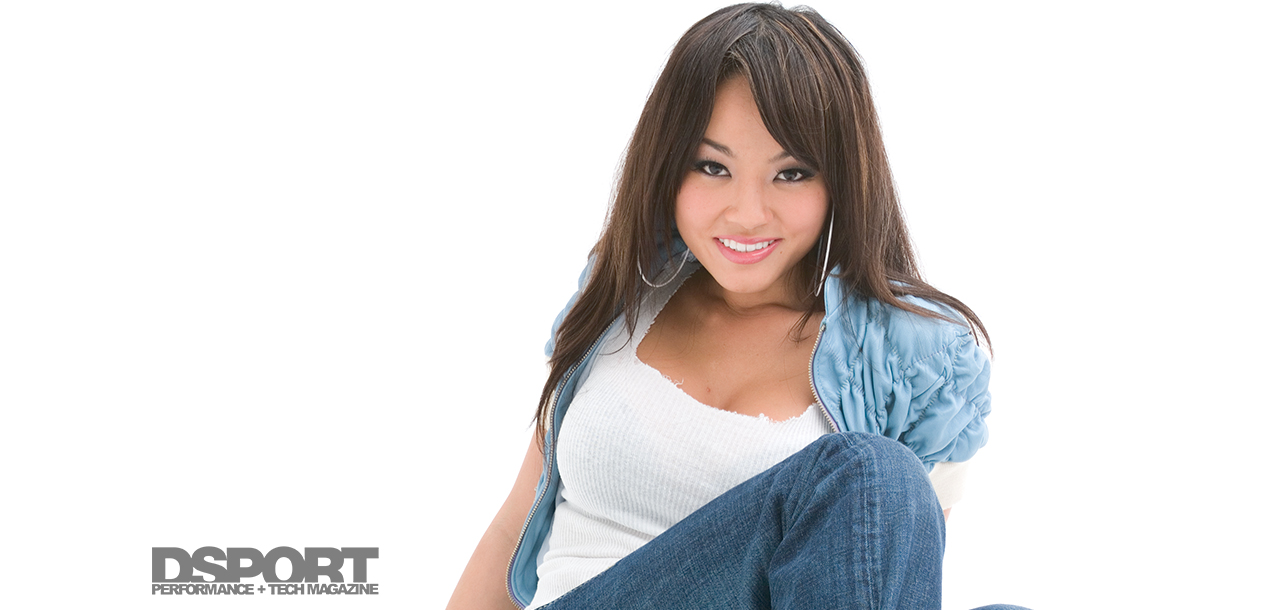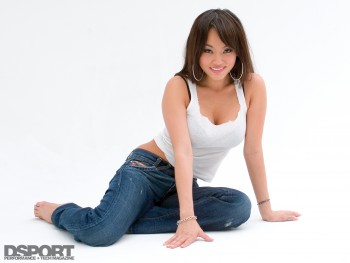 We've been planning to use Natasha Yi as our cover model for quite some time.
The only question we had…when would be the best time? After careful consideration, we decided that having Natasha on our January 2005 cover would be the best way to kick off the 2005 season. Natasha showed up to the shoot ahead of schedule and ready to shoot. In modeling shoots, that tends to be the exception rather than the norm. However, the extra time gave us a chance to take some extra snaps and catch up on what's going on with Natasha. Rather than an interview, we decided to let Natasha tell you her story from her perspective. There's so much to talk about that we decided to just let her fill us in from beginning to end.
Name:
……………….Natasha Yi
Ethnicity:
…………..Korean
Height:
……………..5'5″
Birthdate:
…………..March25th
Weight:
……………..108lbs
Birthplace:
…………..Boston, MA
Website:
……………..
www.natashayi.com
A Fairy Tale
Once upon a time, a little Korean princess came into this world with big "Bambi" eyes, unaware of all the gifts that life may bring her. Born in a New England cottage, she grew up eager to try and experience new things. Whether it was sneaking out to the Broadway plays, or dragging her family to Chucky Cheese so she could jump on stage to do a dance number with the big stuffed animals, she needed to be on the go. No matter what anyone said, there was no stopping little Miss Natasha Yi.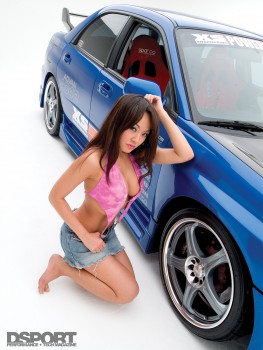 "No stopping me" was completely right. I was a crazy little girl with stars in my eyes from the very beginning. Growing up, I was never able to sit still, always pleading with my dad to take me everywhere, even if it was really nowhere. I was a huge fan of Janet Jackson, Madonna and Paula Abdul. Loving how they carried themselves and the way they could move, I would run around the house with an ice cream cone, pretending it was a microphone, lip syncing and trying to mimic the dance moves. Let me tell you, that was not always a pretty sight. There were the two wicked sisters! (Okay, they weren't THAT bad!) I really can't imagine growing up without my two sisters, being that menace right behind me. My older sister, only a year-and-a-half older than me, was always bullying me and my little sister around. At times, we would gang up on her, but it never worked. She always seemed to be stronger than the both of us combined. I remember as we were growing up, our parents would dress all of us exactly alike. Everyone actually thought we were triplets! We all hated it, but it's something we all can look back and laugh about. I really don't know how I would have ever grown up without my sisters. Although we were constantly fighting with each other, we have always had a special bond that keeps us close.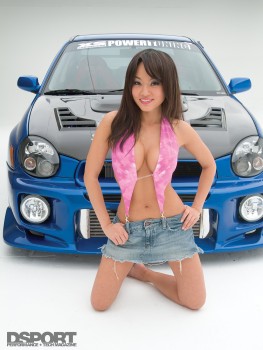 My family moved around frequently as I was growing up. From the fine arts of the East Coast, to the Mile High City in the Rocky Mountains, I got a taste of both worlds. I loved moving around. I always thought of our traveling experiences as a new adventure. I have always loved change and making new friends. I ended up in Denver, Colorado, where I finished the last year of my middle school years, high school and most of college. The fairy godmother came and turned the duckling into a swan. I always loved being in front of the camera, but I never thought that one day, people would actually want to take pictures of me. During my senior year of high school, my friends and I decided to go to McDonald's for lunch. We strolled in there and I ordered my lunch. Little did I know, a Playboy scout was in town and just happened to be at that particular McDonald's, watching me stuff my face with greasy french fries. Funny enough, they asked me if I would audition for them. The only thing that ran through my head was, "This is something big." Without hesitation I said yes, of course, not really knowing what I was really getting into. Up to this point, I really never looked at a Playboy magazine before. Living in a conservative Korean household, a Playboy magazine was not a regular thing to have around the house. I always thought that they featured beautiful girls, in sexy bikinis or something. When Playboy asked me if they could take a few test shots of me, I quickly stripped down to my cute little bikini I had put on under my clothes. Then they said more. I really didn't know what to think until they showed me a couple of their magazines. When I realized that they wanted me to bare it all, I changed my mind.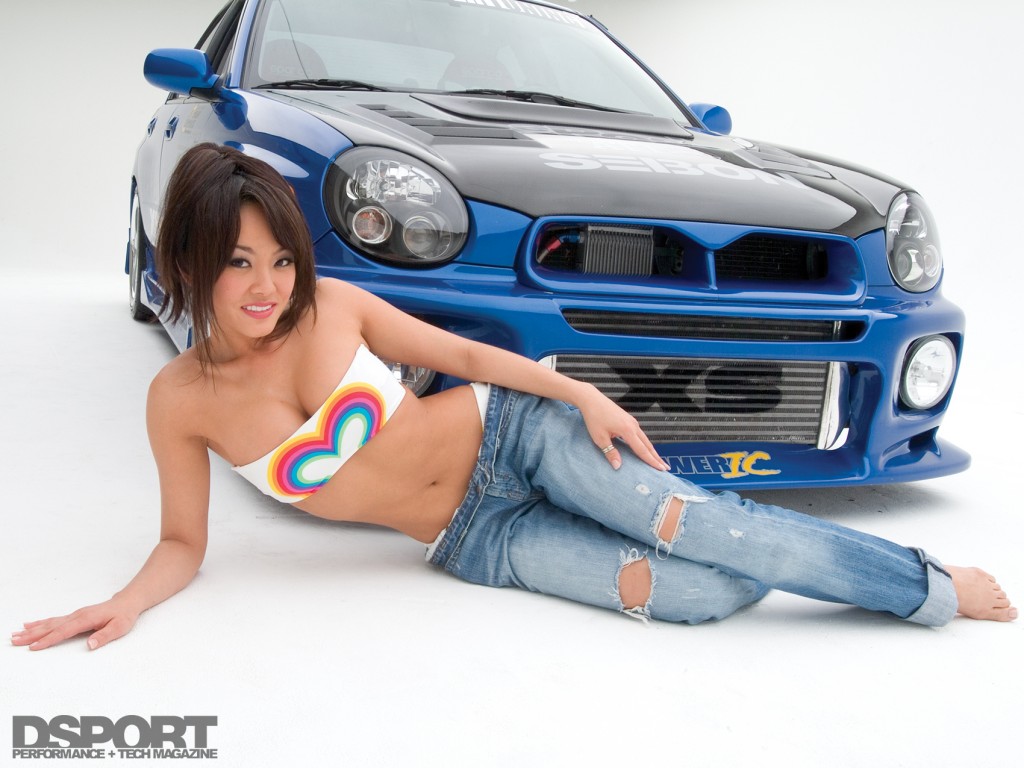 The prince came back to return her glass slipper. A few days later, Playboy called me and told me that they were shooting for a new Newsstand Special book called Playboy's Natural Beauties. This particular book featured girls with all of their 'original equipment'. I was very hesitant at first, but their photographer, Bo Hitchcock, asked me to come along while they shoot another model. He told me that if I felt comfortable, I could do a few shots as well. Bo's work amazed me.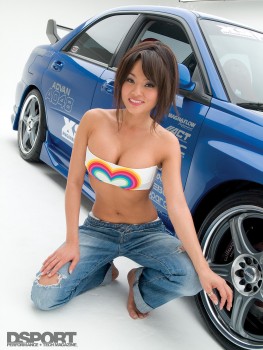 His work consisted of natural girls in natural settings. The more I thought of it, the more I liked the idea of being presented as being natural and representing my culture as a beautiful, natural model. Bo's beautiful photos and Playboy combined convinced me how beautiful the natural body was. I went to the shoot and the rest is history. It did take me almost until the end of the shoot to actually get nude, but when I did, it was worth it. I was happy with the results and quite amazed with the professional and comfortable atmosphere they provided. Posing nude was a hard decision for me, especially coming from a Korean background. I knew that it would shock a lot of people (and it sure did!), but I am glad that it was through Playboy and Bo's eyes…I wouldn't have done it for anyone else. That opportunity was the beginning of a whole new life and career for me. Most of you reading DSport know me from the "Import" scene. My first introduction to the import scene came when I first moved to Los Angeles. I never even knew it existed until I was hired to work for a company for an event called Hot Import Nights. Since then, I've appeared on the cover of several import and car magazines, including Import Tuner, Euro Lowrider, Auto Sound & Security and Performance Auto & Sound. I was even the first Asian to have the honor of being featured on the cover of Lowrider Magazine.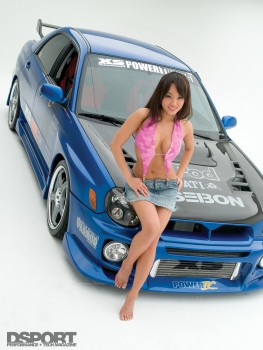 Modeling has been a lot of fun! I've had the opportunity to work with some of the best photographers in the world and amazing projects. I love the work and I love all the exciting things it has offered me. Feature films and television is an area I'm looking forward to working in more. I had the pleasure of being in Jackie Chan's Rush Hour 2, a few small roles in V.I.P and other small cameos in movies (Cradle to the Grave, The Run Down). Then of course, there's my web site. It's given me the opportunity to interact with many of you and it's something I enjoy working on. Scarlet Angel (animated cartoon series based on my character) and Nat's Adventure is another project that I've been pleased to be apart of. Nat's Adventure is an ongoing comic strip available exclusively at NatashaYi.com. So the adventure continues. And they lived happily ever after.