Headed by Michael T, (a trusted ambassador of American Honda and the past 3 Homecoming events), he delivered a gathering of 500+ S2000, NSX and Type R owners converging on the North American Honda Headquarters in Torrance, California to celebrate the brand and the models that enthusiasts have grown to love. Hundreds of participants from all over the country and beyond went through a rigorous screening process to take part. Known as the Honda Homecoming, it was obvious that the organizers of the event put in a great deal of thought and effort into making this a special engagement. Due to strict pandemic protocols and the limited space availability, the private event was first come first served to obtain tickets, then closed to the public. To attend these exclusive festivities, it was necessary to obtain one of the limited "Golden Tickets."
Staff Report // Additional photos Blaine Krasky with White Rice Photography
DSPORT Issue #239
---

A Team Effort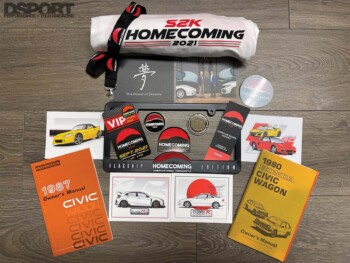 Staff from Honda was on hand to answer questions and lead tours of the grounds of the facility, unfortunately due to COVID restrictions we were unable to get access to the buildings themselves. However, the Honda Museum graciously allowed the outdoor display of several historic models that told the story of Honda's achievements in America. Unable to attend this year's event, Shigeru Uehara, Development Leader for the first generation NSX and S2000 and Hideki Kakinuma, Development Leader for the Civic Type R made special video appearances from Japan. In these videos these automotive engineers shared their personal stories, touching upon some of the details and stories that made these cars and this company so successful.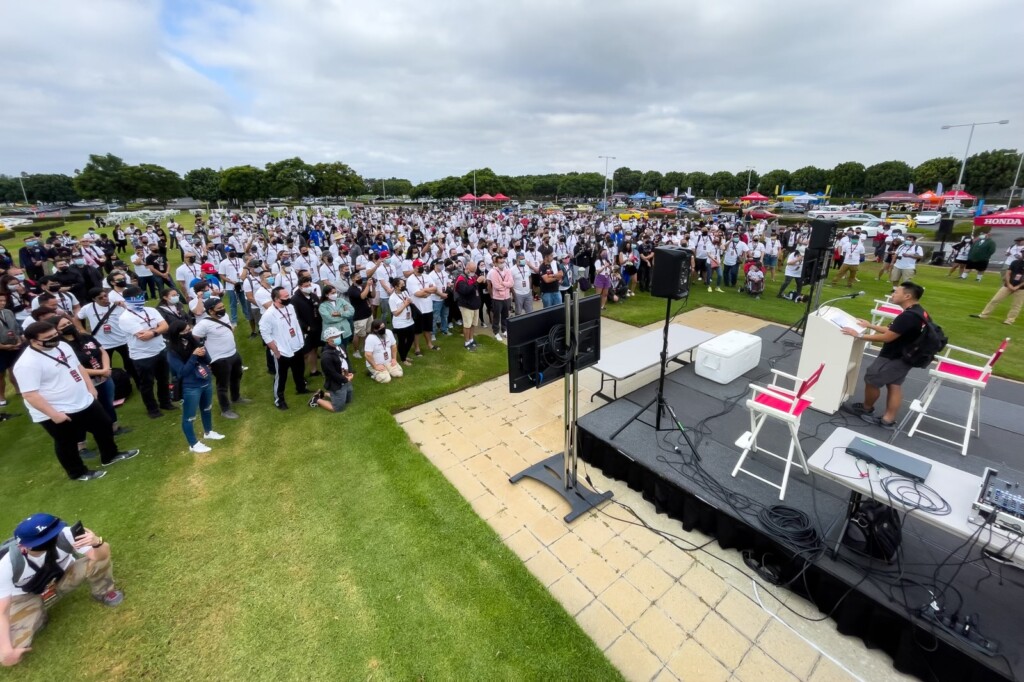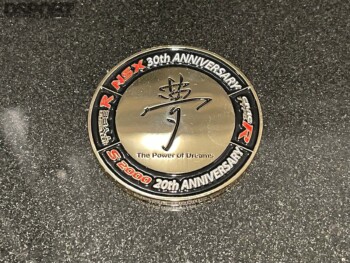 In addition to a traditional raffle where there was a large collection of prizes, including products from sponsors and a few select pieces from Honda's own archive where participants were guaranteed not to lose, the organizers of the event put on a scavenger hunt where participants collected Homecoming "Dream" Cards that were placed randomly around the show. The picture perfect event ended with a Special Golden Coin distributed to all the owners of this event, displaying a "yume" logo, and the "the power of dreams" creating the ultimate ending for all the Honda Enthusiast in attendance.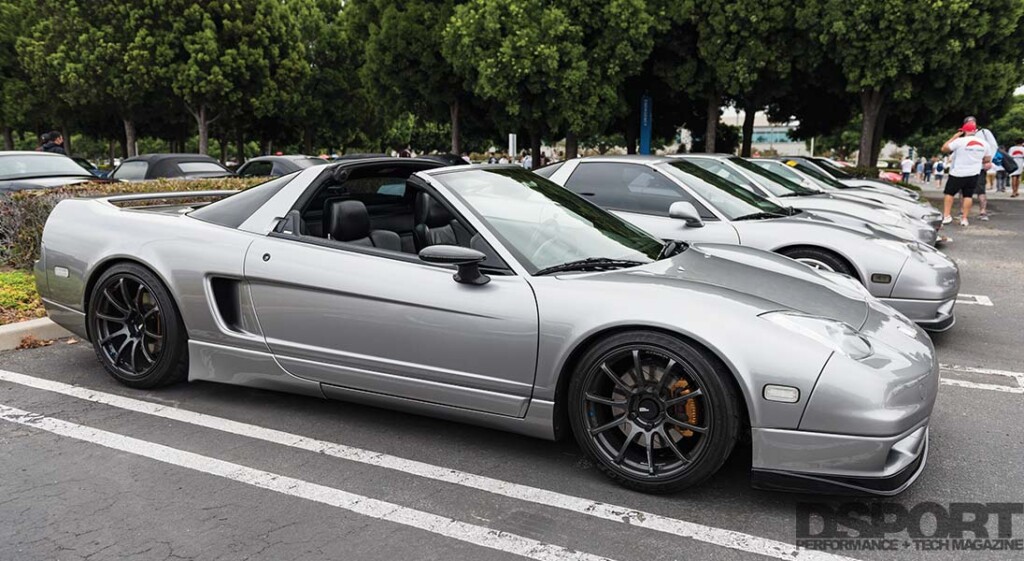 "The pinnacle of success is how many memories and smiles are provoked. ", said Michael T.  "While most sequels lose popularity, S2K/Honda Homecoming keeps becoming a bigger and bigger phenomenon.  If 20 years from now and our guests are still reminiscing with their friends about that "Meet" at American Honda, and I truly have succeeded."
The organizer says this is the last "Flagship" event to be held, but what if a new S2000 comes out and stirs his emotions?  Only time will tell.