Street Beasts
The True Street class featured four pairings, all of which happened to be all-wheel drive vehicles. Ali Afshar brought his Subaru to compete, but did not fare well, qualifying seventh. But Afshar's qualifying time of 12.927 seconds could not prepare his opponents for what lay ahead, as he took out Mike Carwin with a 10.198-second pass. He then ran against the top qualifier, Hien Tran, who rocked a 9.766-second pass, his fastest for the day. But Afshar answered in kind, with a quicker 9.139-second run. These victories put Afshar into the finals. Coleman Lau took it easy in the first pass since his opponent Sald Dilanian broke. Lau showed good posture as he beat Manuel Castanca with a 10.617-second slip. But his wins ended at the semi finals, as Afshar took the win with a 10.203-second pass.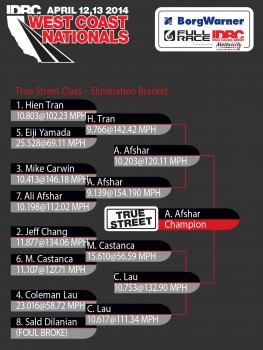 True Street Qualifying Positions
Pos
Car#
Driver
Car
Time
MPH
1
132
Hien Tran
91 Talon
10.147
119.03
2
105
Jeff Chang
05 WRX
10.285
142.64
3
204
Mike Carwin
94 Supra
10.577
145.10
4
131
Coleman Lau
05 EVO
10.633
118.51
5
235
Eiji Yamada
12 GT-R
10.689
131.51
6
133
Manuel Castanca
05 EVO
11.350
124.61
7
786H
Ali Afshar
05 WRX
12.927
129.14
8
217
Said Dilanian
03 Lancer
28.000
0.00
Low ET
Top Speed
10.153 sec
136.51 mph
TB Adde
TB Adde
---
INSTANT FAME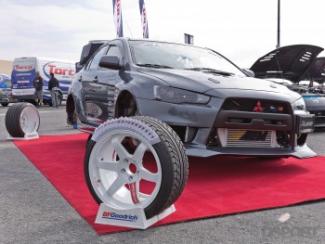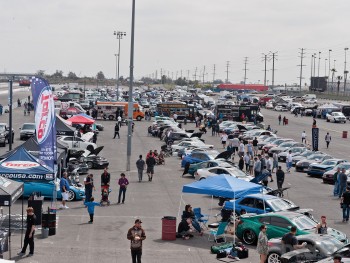 In addition to the racing action of the weekend, the INSTAFAME Car Show presented by JDM Chemicals flanked the grandstand, sharing the vendor row area with over 60 show vehicles in attendance. Several crews represented, including Team Hybrid, Supreme Society, Royal Origin, Genome Tuning, Klassified and Wrong Fitment Crew. Of the nine individual awards, Mike Gutierrez claimed both the Best in Show and the People's Choice awards for his EVO X, while the Best Car Crew Represented went to his very own organization, Team Hybrid. For those perusing the car show area, there were food trucks and a vendor row packed with performance manufacturers.
---
Headed to the Mountains
As the IDRC wrapped up its season opener at Auto Club Dragway, many are already looking forward to the next round a mile above sea level. Held at Bandimere Speedway in Morrison, Colorado, the IDRC Street Tuner Mayhem event is set to go off on June 8. As this event continues to grow each year, expect record attendance and fierce competition among the quickest in the Rocky Mountain region. Stay tuned.
---