The import scene of the early 1990s not only kicked off the import performance revolution but also fostered the inception and growth of the import drag racing scene. For some, like Stephan Papadakis, it started on the street and became a passion that he took to the next level.
By Richard Fong
---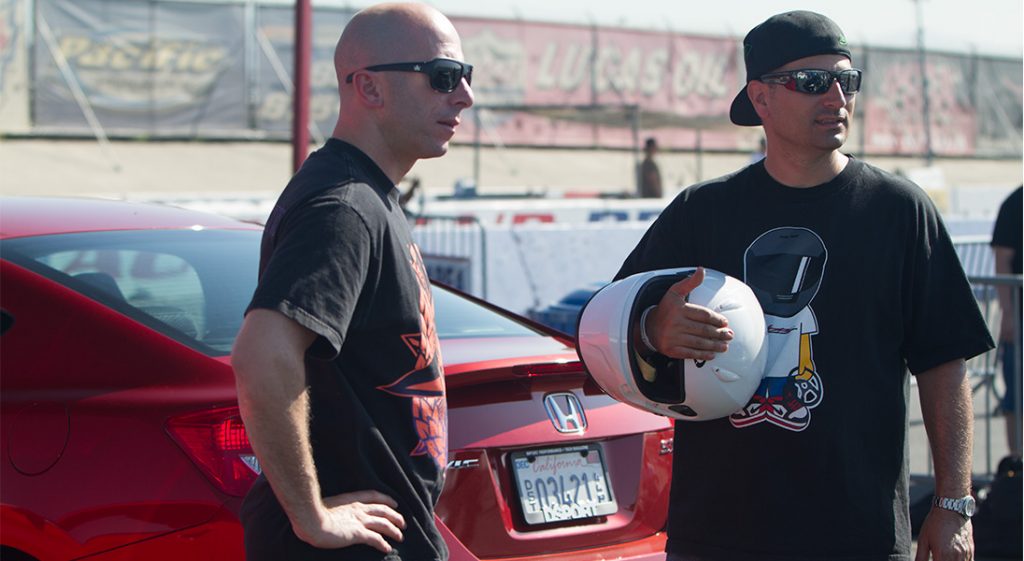 Stephan got his start in 1993 at the age of 16. He raced his Honda Civic Si at the street races in Southern California and at the local drag strips in Long Beach (Terminal Island) and Palmdale (Los Angeles County Raceway). His competitive instinct and ambitions to be the quickest eventually led to larger displacement engine swaps, turbocharging, stand-alone engine management systems and the development of tube-framed front-wheel drive drag cars with fiberglass bodywork and Lexan windows. While this might not sound particularly unusual by professional standards of the time, it was a first for import fanatics who believed in the capabilities of front-wheel drive cars. Stephan worked with the late Shaun Carlson and his fabrication shop, NuFormz, to build a pro class FWD Civic hatchback in 1999. This record-setting project led to the design of a second, even quicker and faster record-setting pro class FWD Civic followed by his quickest project in 2003, a record-setting 6-second RWD Civic. This was only the fifth racecar to be admitted to the NHRA's Sport Compact 200 MPH Club. In 2004, he raced in eleven NHRA Sport Compact events. He won six of those events and set three national E.T. records and one MPH record.
In 2005, Stephan continued to campaign his drag cars while adding a Honda S2000 drift car to the Papadakis Racing stable. He earned a co-rookie of the year honor that year. Not long after, with the demise of the NHRA Sport Compact series, he shifted his focus to team management and drifting. He now owns and runs the Papadakis Racing/ Rockstar Energy Drink/ Nexen Tire/ SR by Toyota Drift Team. They've captured three Formula Drift Championship titles so far (2007, 2008, 2015) and have their sights zeroed in on a fourth championship this season.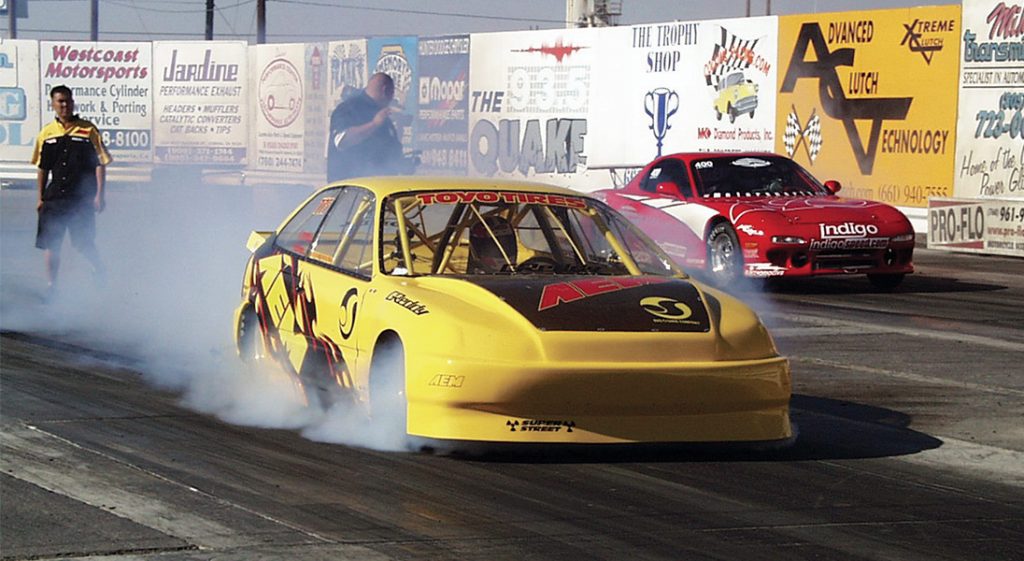 DSPORT: At what point did you decide to go from street racer to professional?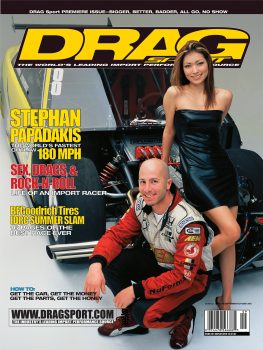 Stephan: It was all about having the quickest FWD drag car when I first started racing. In 1997, the record seemed obtainable so I went for it but never thought about being a professional. In 1999 we achieved the record and were the first FWD into the 9s. At that point it seemed there was an opportunity to go on the road with Battle of the Imports and make a living racing.
DSPORT: Tell us about your more than decade long relationship with AEM – How did it happen, and what has kept it strong all these years?
Stephan: AEM was expanding their marketing effort and wanted to work with a drag racing team to help develop products. John Concialdi, the founder of AEM, and I were friends. He reached out for a meeting and the rest is history.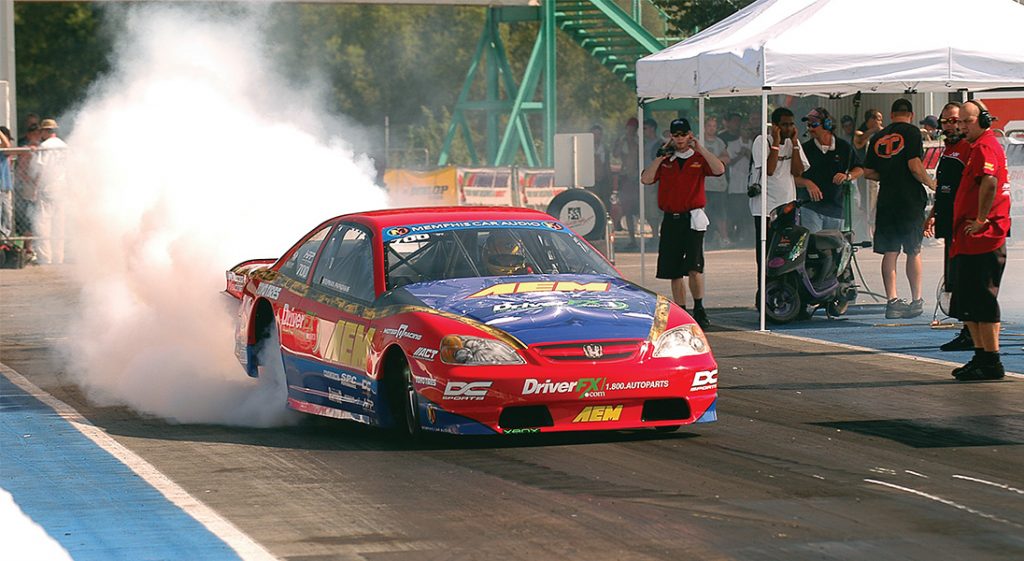 DSPORT: What prompted you to take a stab at drifting? How was that transition for you?
Stephan: In 2004, after more than a decade of drag racing, I was ready to do something different. At that point, there were only four-to-six drivers competing in the NHRA Sport Compact class. Drifting looked challenging and quite fun. It ended up being harder than I expected to drive at the top level. I did achieve some success, winning the Formula Drift Rookie of the Year in 2005. We won back-to-back championships with Tanner Foust in '07 and '08. In 2009, I decided to concentrate on team management and building the drift cars.
DSPORT: What made you decide to start your own drift team?
Stephan: As strange as it may sound, it felt like a natural transition. I was ready to retire from drag racing, and the drift scene included a lot of industry friends who I'd known already for many years. We also worked with several companies that wanted to stay on the cutting edge of the scene and backed us on our transition.
DSPORT: How different is it managing a drift team compared to a drag racing team?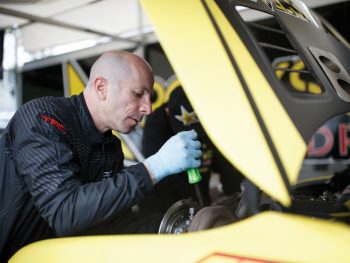 Stephan: It's not just about making power in drifting. The suspension and reliability is at least as important, not to mention the relationship with the driver. In drag racing, power can compensate for shortcomings. In drifting, you need to have the whole package, especially with more than 30 teams competing each weekend. For comparison, on a good weekend at the drag strip, we had only eight teams in the competition. On a side note, I do miss trying to make the most power possible like we did in drag racing.
DSPORT: If you had your way, which would you rather have, a drift team or a drag racing team?
Stephan: That's a hard decision to make. Drag is more fun with the ultimate speed and horsepower, but it's the same 1/4 mile each weekend. Drifting has more variables and I feel we can show our all-around team skill by trying to excel at both.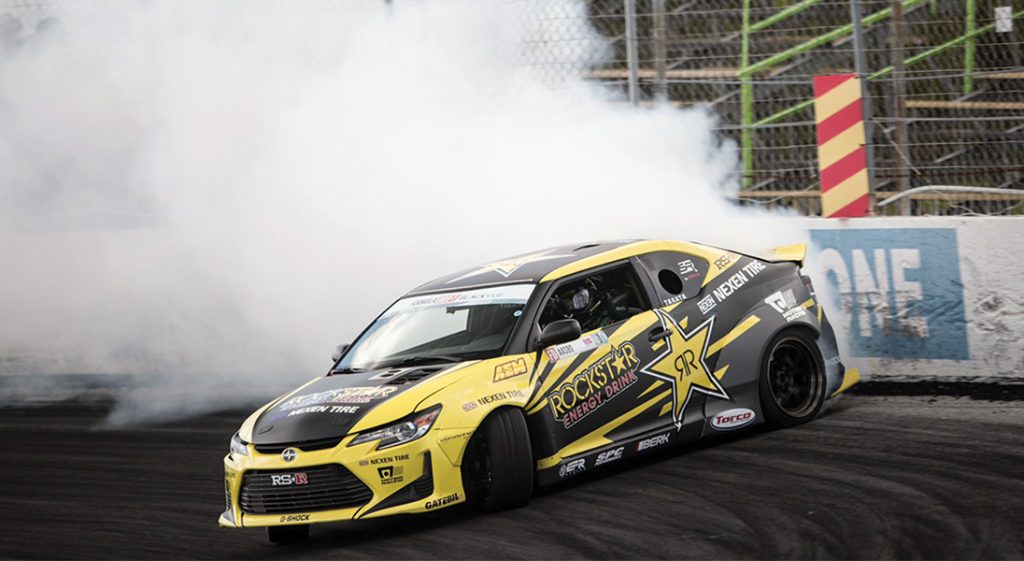 DSPORT: Is running the race team your sole profession, or do you do anything outside of Papadakis Racing?
Stephan: Approximately 95-percent of our time is running the drift team and building the cars. On the side, we will also build a project car, usually for a sponsor.
DSPORT: What do you see in the future of our industry?
Stephan: I see enthusiasts owning a second car that is their "hot rod." That gives them the ability to have a project car to drive on weekends and still have a primary vehicle to provide transportation for the family. What we do at the track is cool and fun, but the weekend warriors and their projects form the foundation of our industry.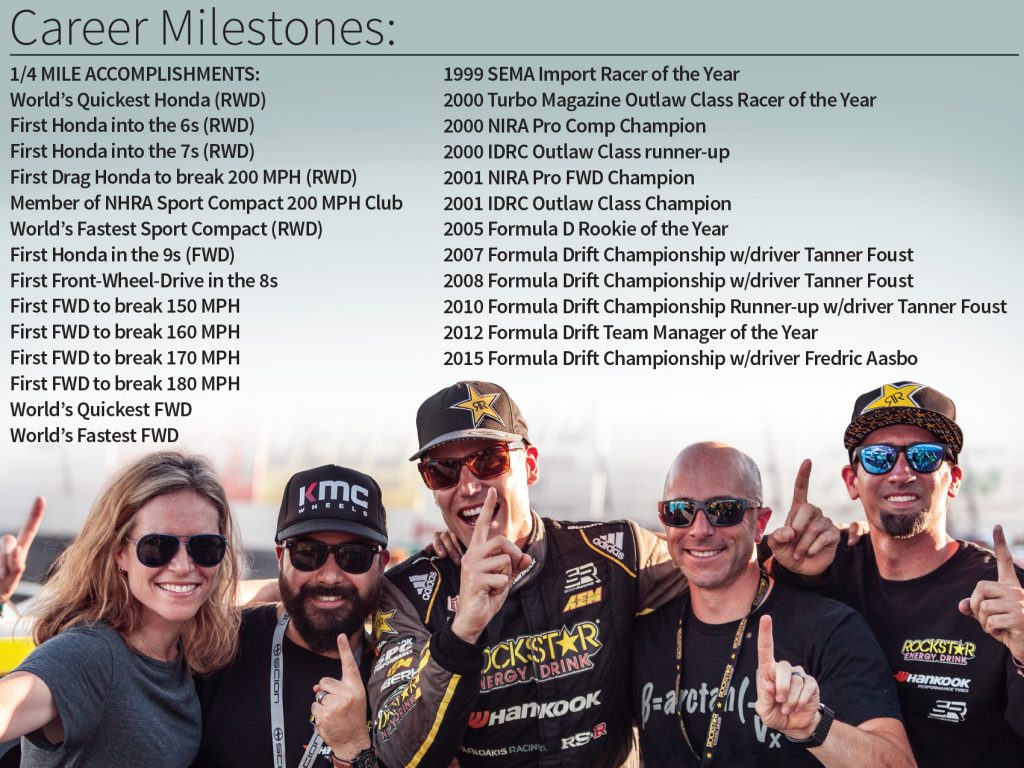 ---