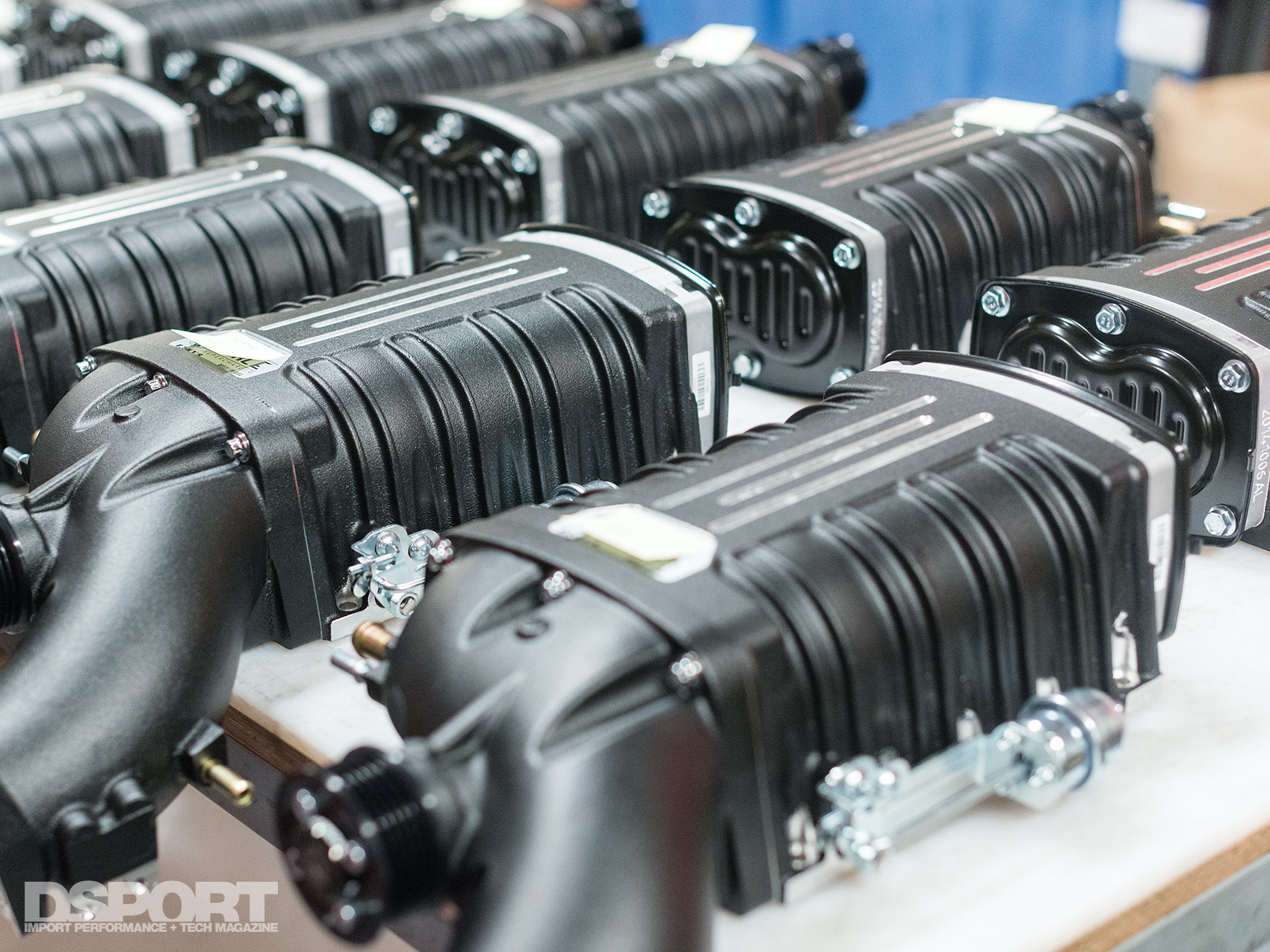 Always Building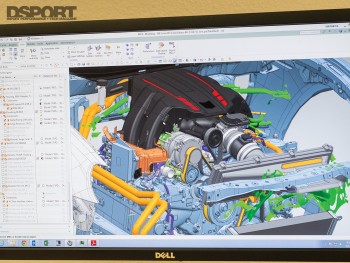 Under the leadership of Vic Edelbrock Jr., the Edelbrock brand held its own up to today, with the company now planting itself in six different locations. The headquarters sit in Torrance of Southern California, where research and development, manufacturing and testing take place. It is here that Edelbrock applies the "Proven Performance" philosophy, starting from the drawing boards. The engineers and staff drastically shorten the path from paper to prototype with the help of top-shelf tools like the Siemens NX7 design suite, Computational Fluid Dynamic (CFD) software and modern 3D rapid prototyping techniques.
Measure Twice, Cut Once
Precise engineering pays off in power, efficiency and reliability, which is why Edelbrock refuses to cut corners in its machining and quality control processes. Edelbrock's facilities, which house over 70 CNC machines, earned the world recognized ISO 9001:2008 registration for quality. Multi-axis machining centers carve out all of Edelbrock's aluminum products, including cylinder heads, water pumps, manifolds and throttle bodies. Automated pallet loaders joining the machining cells ensure high volume production and high quality.
The 185,000 square foot Edelbrock Foundries in San Jacinto, California produce over 3,000 castings per day. Molding lines, core machines, a cold set core machine and a self-contained sand handling system fill the foundry, outputting high strength and high precision castings.
Prove the Performance
Edelbrock prides itself on looking beyond simple goals of "more power." Its intensive process of quality assurance and testing aims to please daily driving enthusiasts and professional racers alike, utilizing the many tools that Edelbrock has at its disposal. The three Super Flow engine dynos measure 11 different engine variables up to 12,000 RPM, simulating any range of driving setups and simulations. When measuring performance to the wheel, the Super Flow chassis dyno handles up to 1,000 horsepower and 200 MPH.
Tests in the shop can tell a lot, but putting the car on the street often provides an entirely different perspective on drivability, comfort and durability. Edelbrock stocks a fleet of test vehicles that engineers and employees drive in different scenarios in order to get a full understanding of their work. To gather as much information as possible in the most strenuous settings, engineers work closely with professional racing drivers and teams across different forms of motorsports. Parts enter production only after they survive all the trials and meet the performance criteria. Edelbrock takes the phrase "proven by performance" seriously and applies it to each product that hits the catalog.
75 Years in the Making
Innovation and a willingness to try new designs in the early days drove the Edelbrock name forward in aftermarket performance. As product lines expanded and the customer base grew, a passion for performance remained as the backbone of the company, now paired with a special care for extreme precision and durability. We have only recently had a glimpse of what Edelbrock is capable of in import performance, but we look forward to see what future developments they have in store.