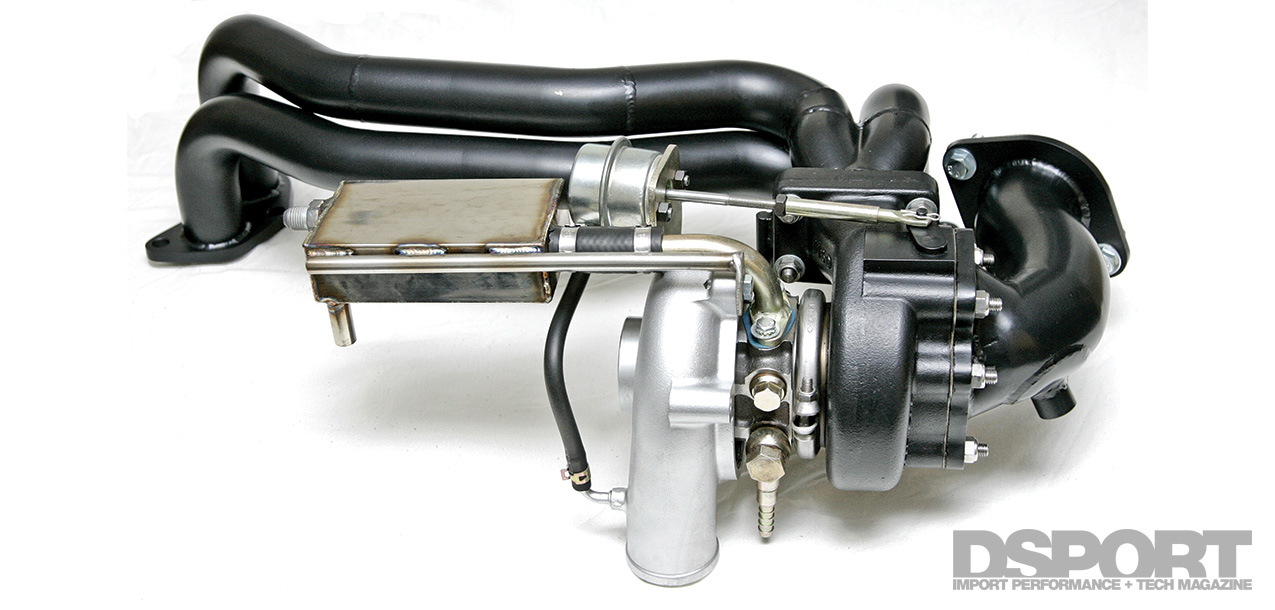 There are few (if any) naturally-aspirated vehicles on the road that wouldn't benefit from forced induction for increased output.
This is particularly true of vehicles with plenty of potential right from the factory. With neutral and predictable handling, a low center of gravity that rivals all but the most exotic of road cars, a curb weight around 2,700 pounds and a sticker price in the $25,000 range, the Scion FR-S and Subaru BRZ seemed to have the makings for an incredibly fun and nimble sport-compact coupe the market has desperately desired. However, the 200 horsepower FA20 Boxer engine that adds motility to these machines leaves a little bit to be desired in the power delivery department. It's certainly not bad, but it could always be better.
Text by Richard Fong // Photos by Richard Fong and Courtesy of AVO Turboworld
PUMPED UP WITH POWER ADDERS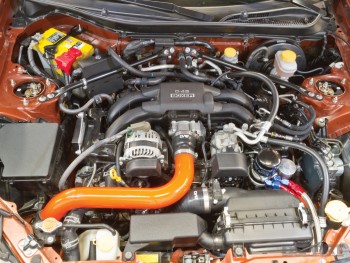 It doesn't take a genius to see that the ZN6/ZC6 chassis would be a popular platform given its desirable traits. So it comes as no surprise that a myriad of power adding solutions from nitrous oxide injection kits to supercharger and turbocharger systems were developed as soon as tuners and manufacturers could get their hands on test vehicles. While many of the supercharger kits made early debuts at the SEMA Show in 2012 (along with over 60 FR-S/BRZ that flooded the convention hall floors), some of the turbo kit companies elected to hold back the unveiling of their product until all of the bugs had been worked out. One of these companies was AVO Turboworld.
TURBO BOOST BENEFITS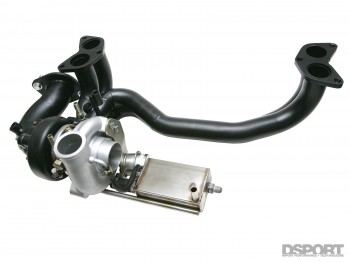 Both turbocharging and supercharging have their benefits and drawbacks, which o en fuels the ongoing debates between the two camps. Turbocharging o ers the e iciency of generating boost by way of high enthalpy exhaust gasses rather than drawing from the cranksha like a supercharger. Increasing boost pressure is limited only by the wastegate and or the physical limits of a given turbocharger's size. On the flip side, some would argue that a turbo system requires more components and ancillary equipment than a supercharger, which could in turn add complexity to a power adding system.
RUNNING IN STEALTH MODE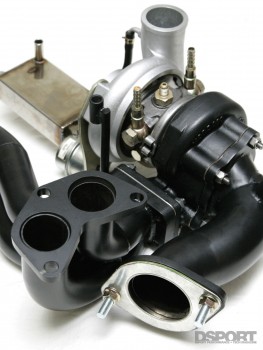 AVO Turboworld developed its base turbo kit as a bolt-on complement to the stock FA20 engine. Utilizing the factory air intake box with an AVO panel filter and designed to mate to the stock exhaust by way of an AVO turbo outlet pipe, the minimally invasive design makes the system subtle and practically unnoticeable to the casual observer. The unequal length stainless steel exhaust manifold feeds a low mount AVO18/49 turbocharger positioned at the same height as the exhaust manifold. This helps to maintain the low center of gravity that had been engineered into the vehicle. In addition, all of the piping and the bar-and-plate front mount intercooler come powder coated black to further lend to its stealthy appearance.