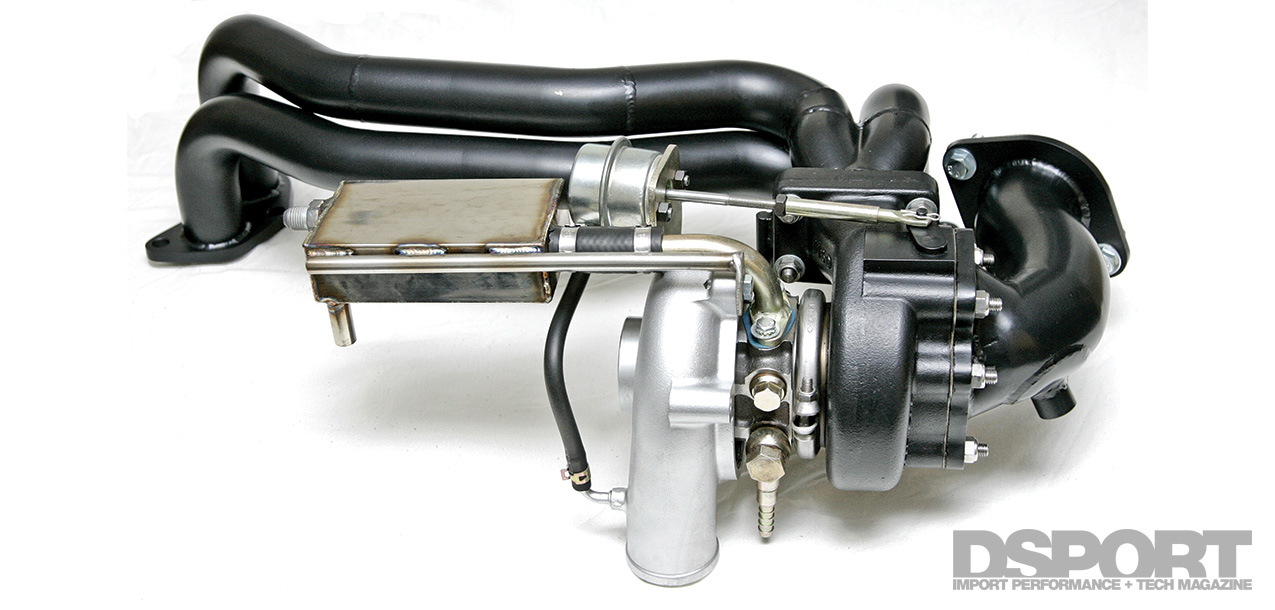 PROVING POWER PRODUCTION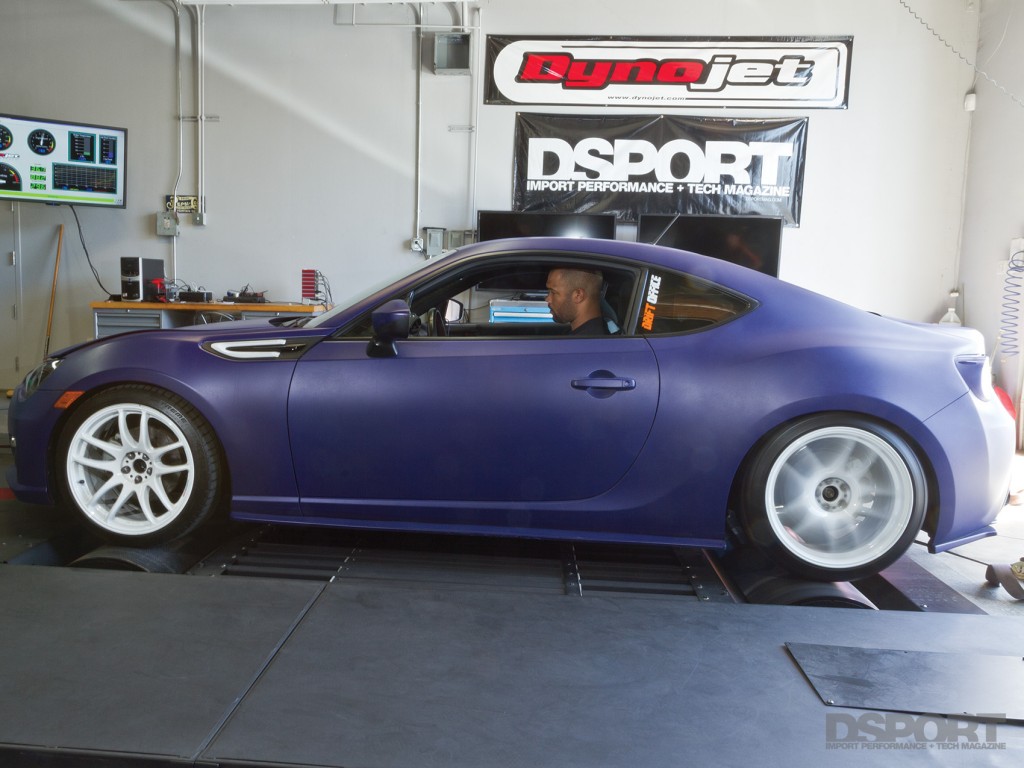 Everything usually sounds good on paper, but the real proof is always on the dyno. AVO Turboworld brought its test vehicle down to Fountain Valley, CA to put its product to the test. On DSPORT's Dynojet 424xLC2 dynamometer, the FR-S (which was equipped with AVO Turboworld's 3-inch stainless steel exhaust) spun the rollers to a peak output of 241.24 horsepower and 190.17 lb-ft torque. Although peak boost pressure was recorded at 8.04 psi, the average boost pressure from 3,000 RPM to 7,250 RPM was 5.89 psi. For a higher output comparison, the boost was increased by way of an optional AVO Turboworld boost controller. With peak boost recorded at 10.39 psi, the FR-S raised its peak numbers to 269.37 whp and 223.77 lb-ft. The average boost pressure from 3,000 RPM through redline was a modest 8.72 psi.
FR-S UNDER PRESSURE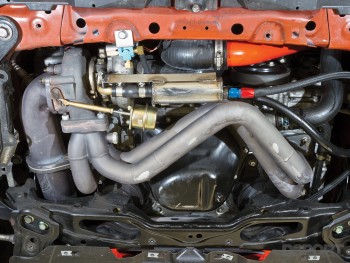 It seems as if AVO Turboworld really spent a good amount of time developing and testing this turbo kit for the FR-S/BRZ. The inconspicuous low-mount turbocharger, black piping and stock air box do a great job to maintain a low center of gravity while avoiding detection by the casual observer or the uneducated eye. Whether or not you like the rumble of an unequal length manifold, its design lends to quicker boost response at the expense of some top-end power. Compared to our test FR-S that currently features a positive displacement supercharger, the AVO Turboworld kit delivers solid power production and supports the output thresholds of the factory engine. This turbo kit might be the only one for the FR-S/BRZ that flies under the radar of both your wife and the police.