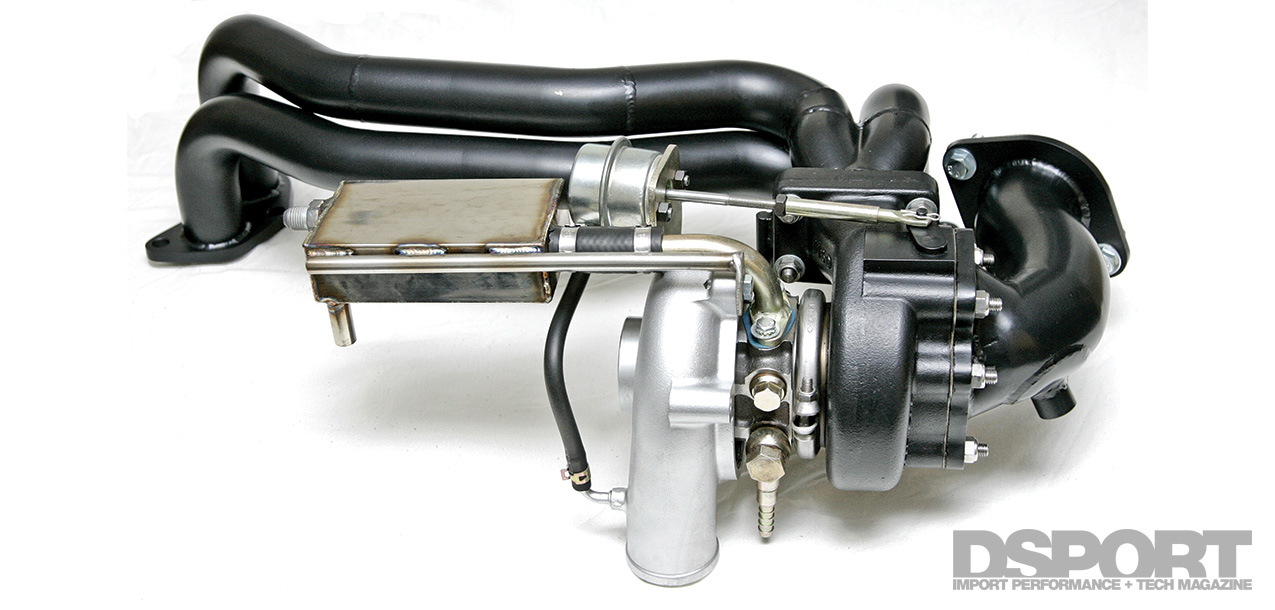 SUPPORT STAFF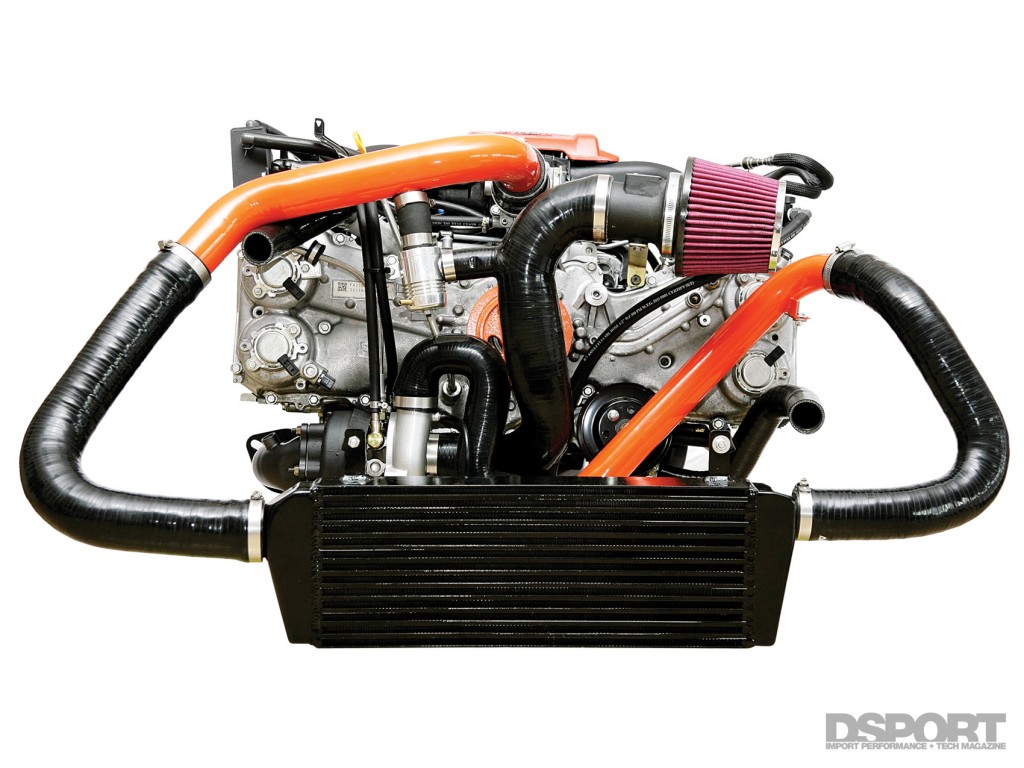 Since this kit positions the turbocharger at roughly the same height as the oil pan, it's not possible to rely on gravity to draw oil from the turbocharger's center cartridge back to the engine. Therefore, AVO Turboworld includes an oil reservoir and a mechanical scavenge pump that mounts to one of the right hand camshafts. This thoughtful solution ensures that the scavenge pump's flow rate is directly related to engine speed, drawing enough oil from the reservoir when the engine is at low RPM and idle as well as at high RPM.
DESIGNED FOR THE DAILY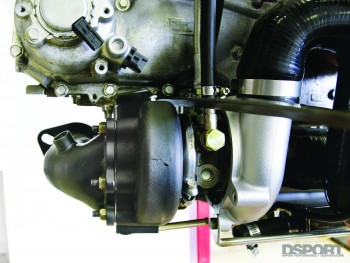 AVO Turboworld engineered its stage one turbo kit for those seeking drivability and daily reliability. The responsive AVO18/49 turbocharger features a 5-7 psi internal wastegate actuator in anticipation of modest boost levels, given the FA20's high 12.5:1 compression ratio. The relatively lower boost levels do not require the use of an overly built fuel delivery system, especially since the FA20 benefits from a hybrid direct injection/port injection system. Thus the factory injectors remain unchanged. Nonetheless, as a precaution, the AVO Turboworld test vehicle had been upgraded with an AVO Turboworld highflow fuel pump.
A TUNE FOR EVERYWHERE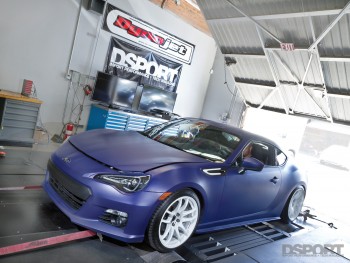 AVO Turboworld performed extensive testing and evaluation of the kit along with refinement to the tune in a variety of conditions, including extreme temperatures and at various elevations to ensure that the kit would function under any conditions. Once installed, the base kit along with AVO Turboworld's included Stage 1 ECU program (implemented by way of EcuTek's reflash software and cable that must be purchased separately) are projected to make anywhere from 230-250 horsepower, depending on the quality of the pump gas, geographical location and the conditions that the vehicle is tested.