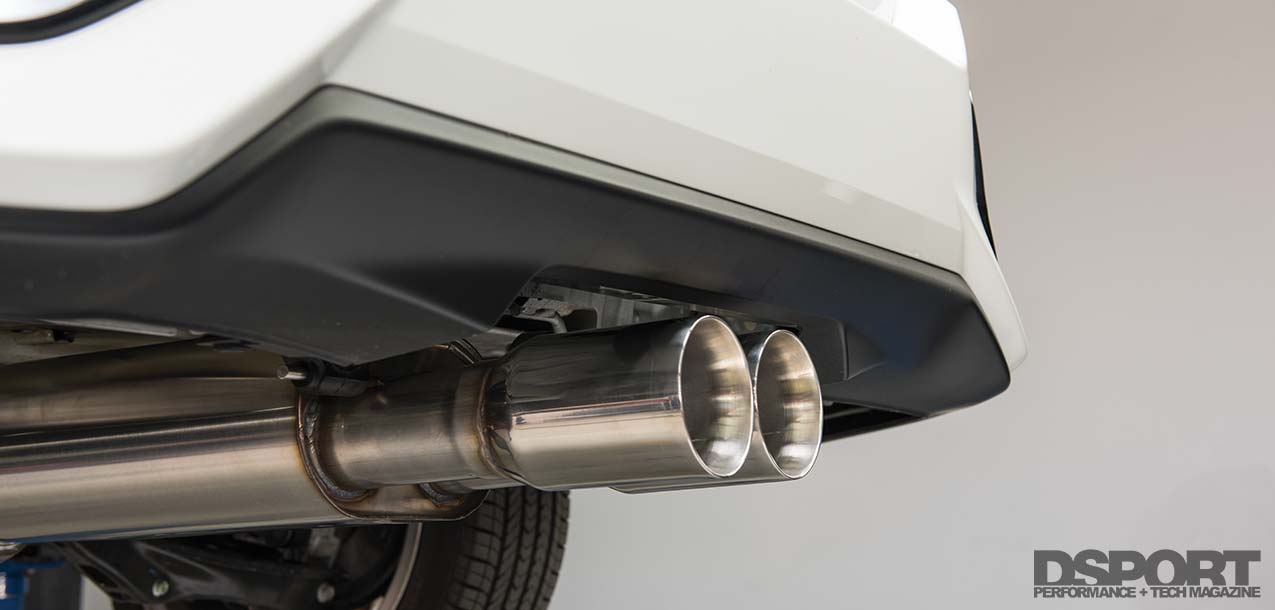 ATLP Performance Exhaust System P/N –  ES00017
---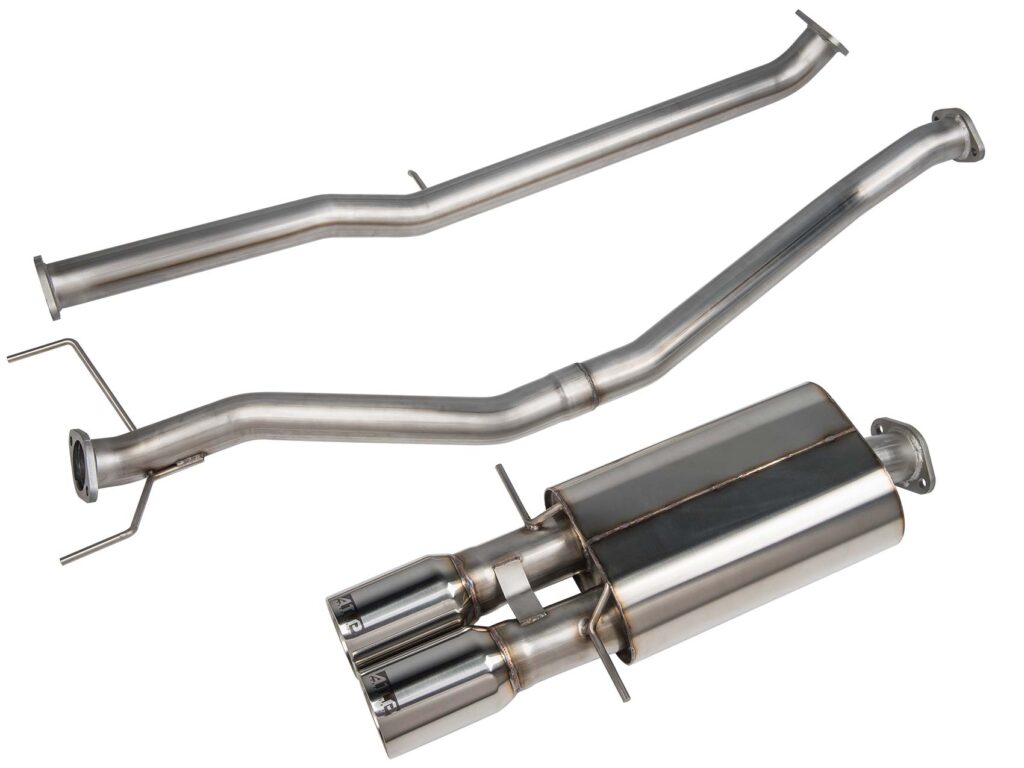 The ATLP exhaust for the 2019 Honda Civic Si is constructed from 439 stainless steel material. It features a three-piece, TIG-welded design with no resonators and a single muffler. The flanges are 9.5mm laser cut, with dual 100mm double wall straight tips. ATLP, Achieving Total Luxury & Performance, is made 100-percent in the United States. Only small batches are made at a time. The ATLP exhaust for the Civic Si comes almost 9-pounds lighter than the factory exhaust, with a much improved exhaust note. Power and torque are slightly improved around 5,000 RPM. When calculating the theoretical horsepower with standardized boost level, the ATLP exhaust gains power throughout the entire RPM band. On our Civic Si, the ATLP exhaust ran lower boost than factory. The ATLP system stayed within the California legal sound limit.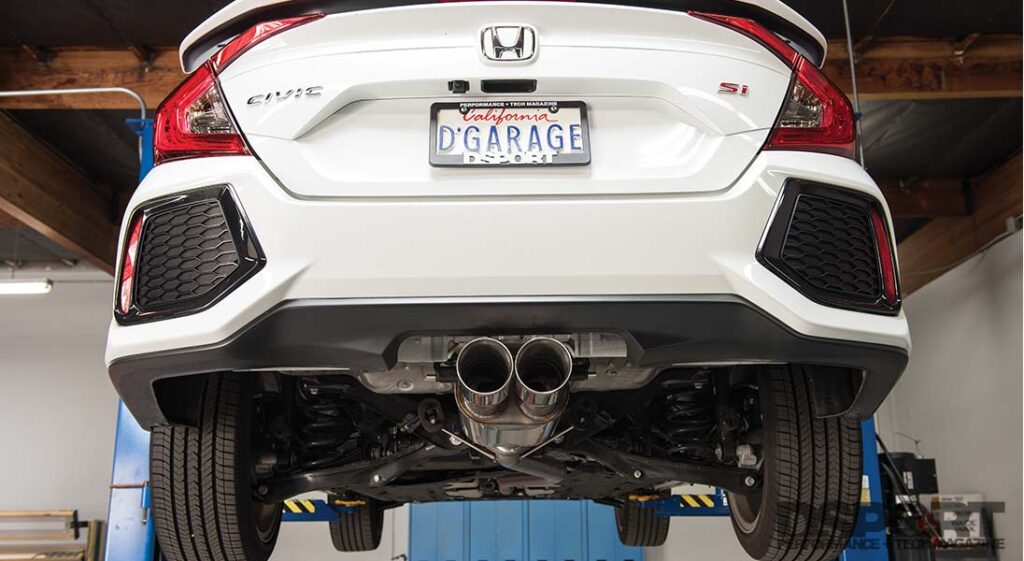 PRODUCT NOTES

Weight: 34.2 lbs. / 15.5 kgMaterial: 439 Stainless Steel

Layout / Weld Type: Three-Piece /MIG welded

Muffler(s) / Resonators:no resonator, single muffler

Wall Thickness: 1.5mm

Flanges: 9.5mm laser-cut flange

Tips: Dual 100mm double wall straight

Hangers: Five, solid

MSRP: $995.00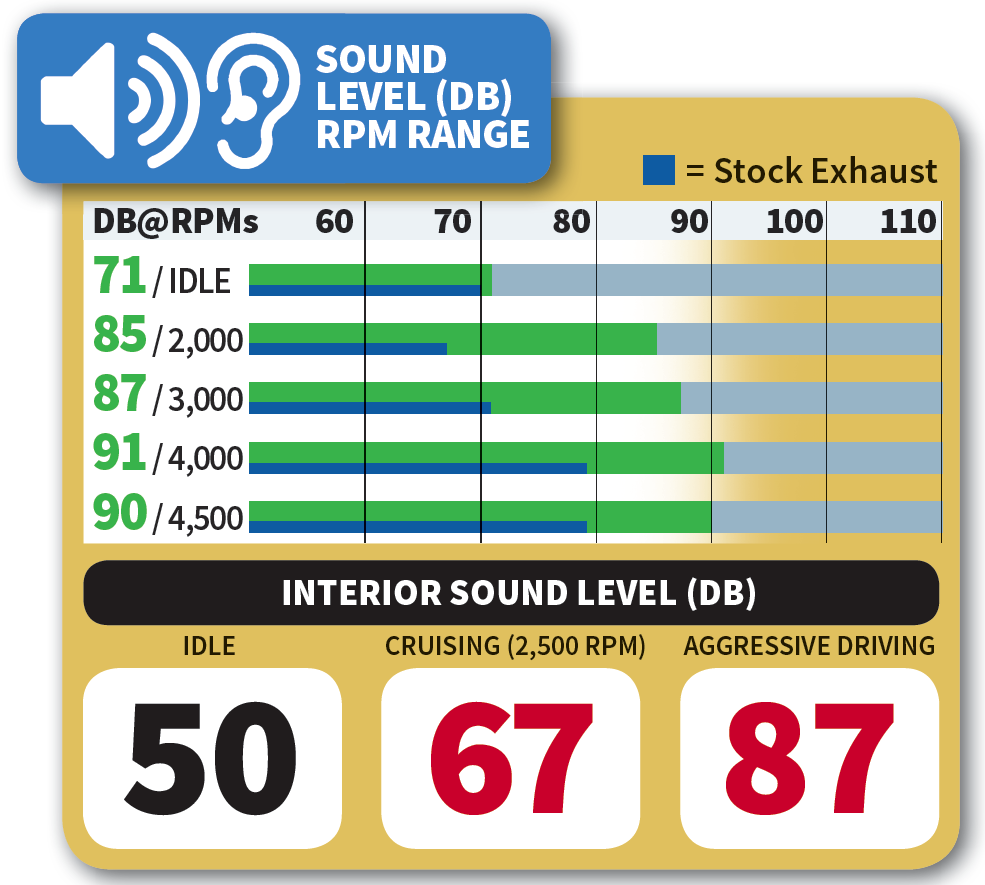 Quality & Detail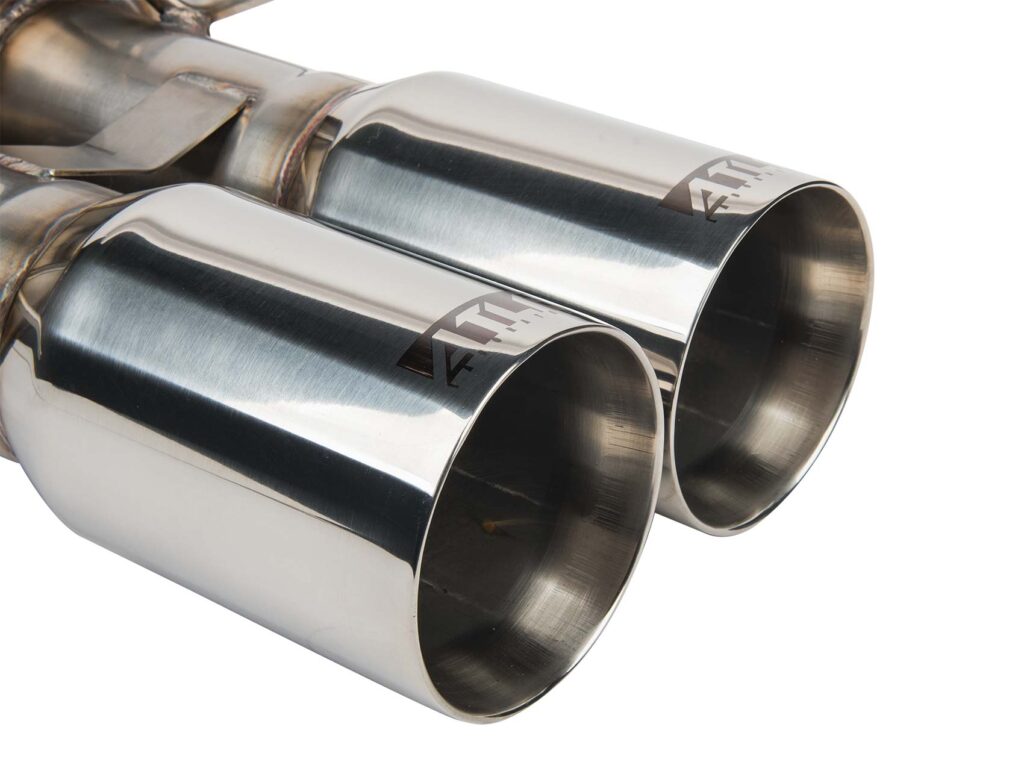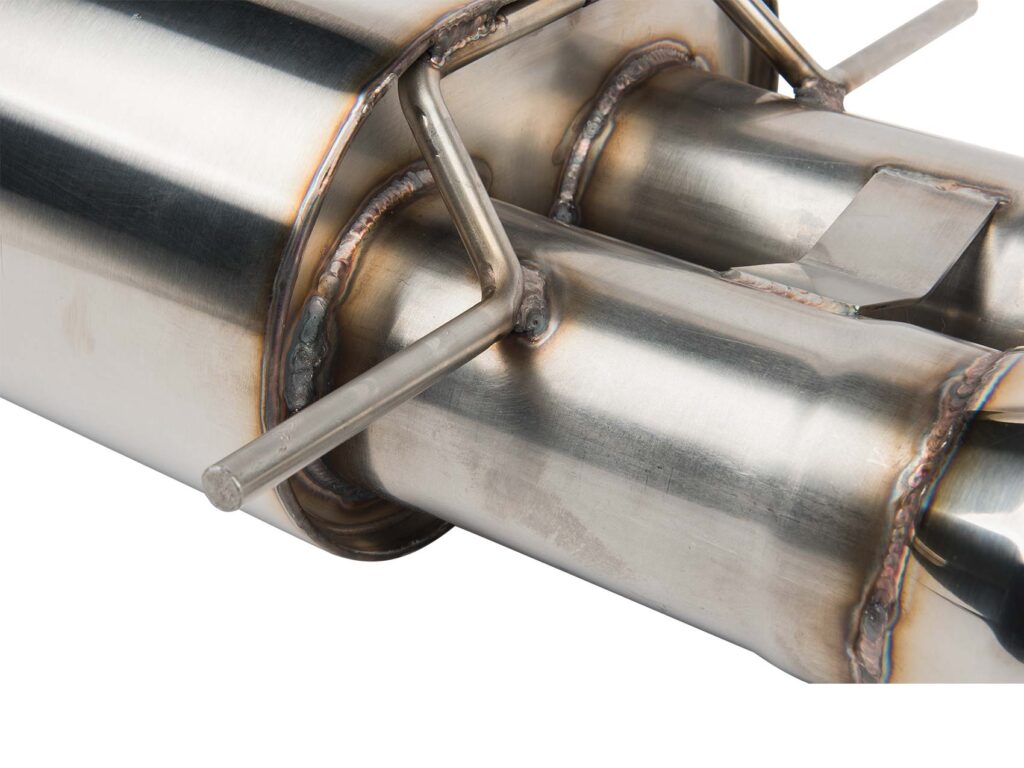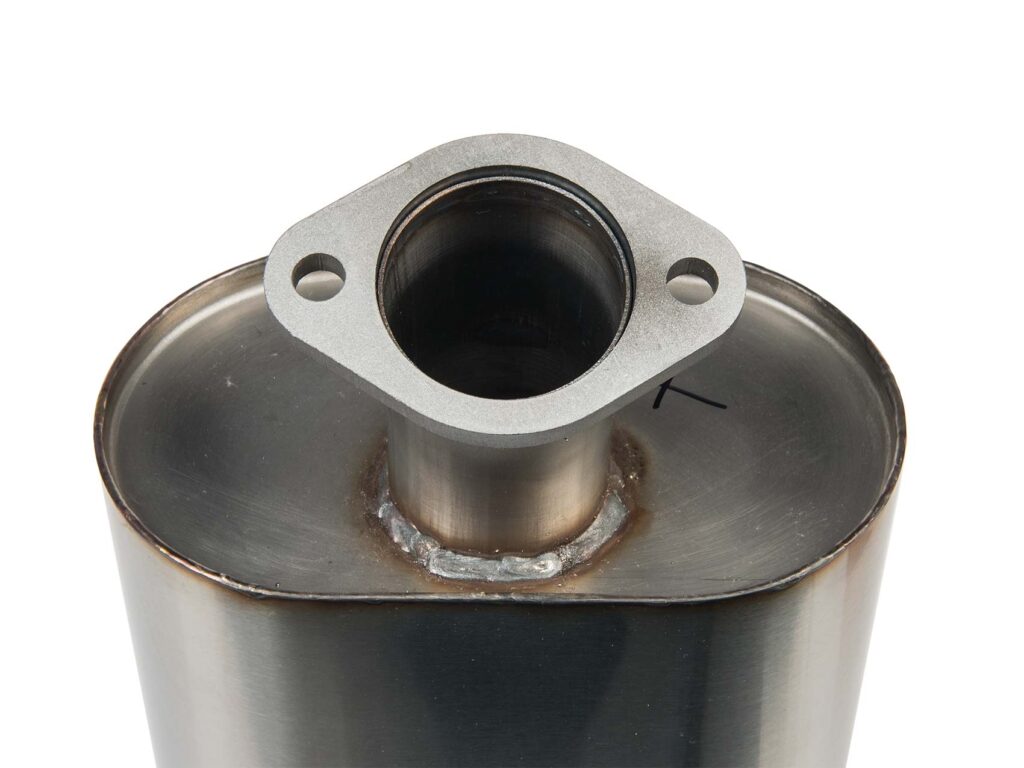 Simple and to the point. The ATLP system is a great option for someone seeking performance without the flashiness.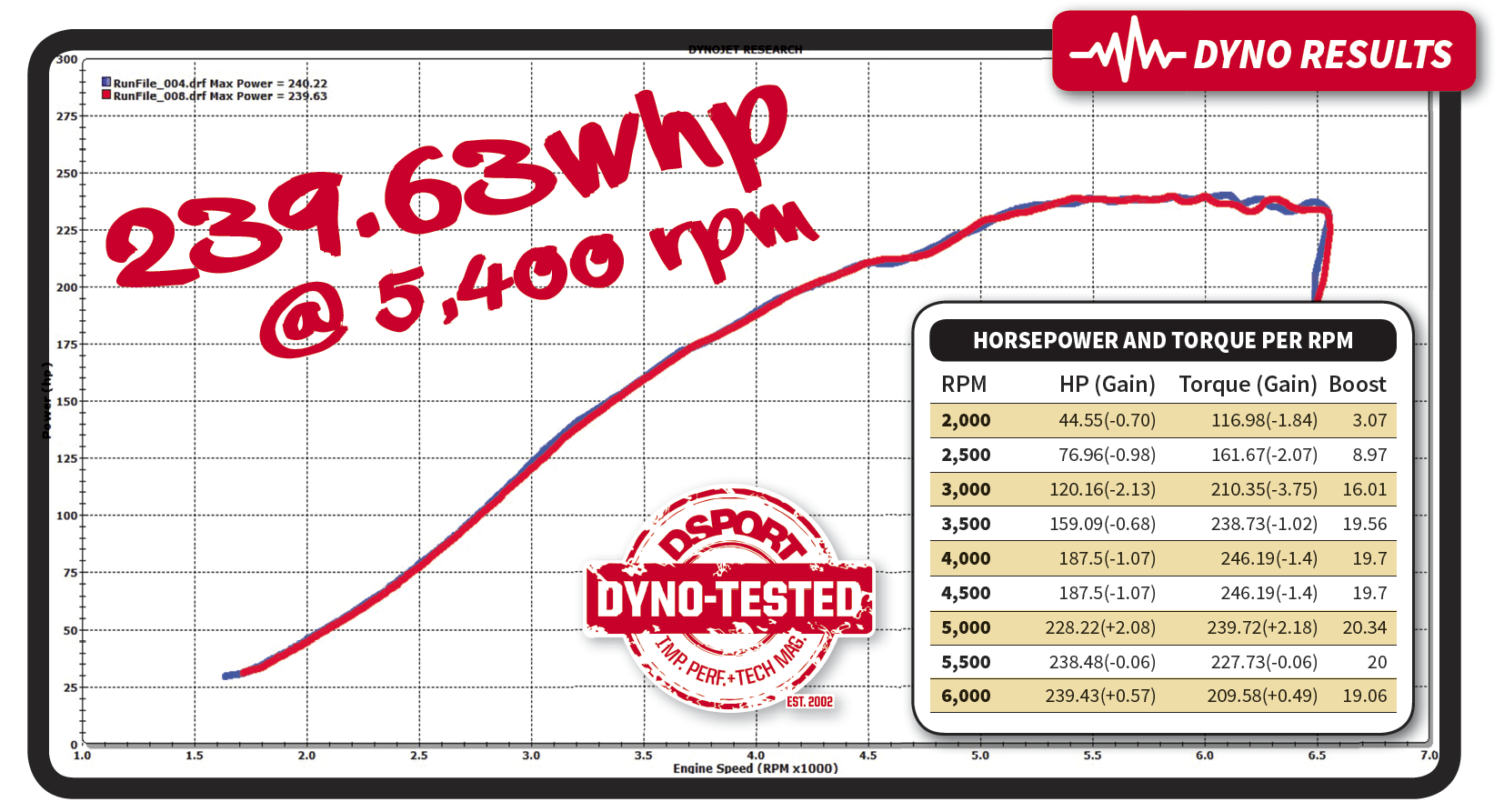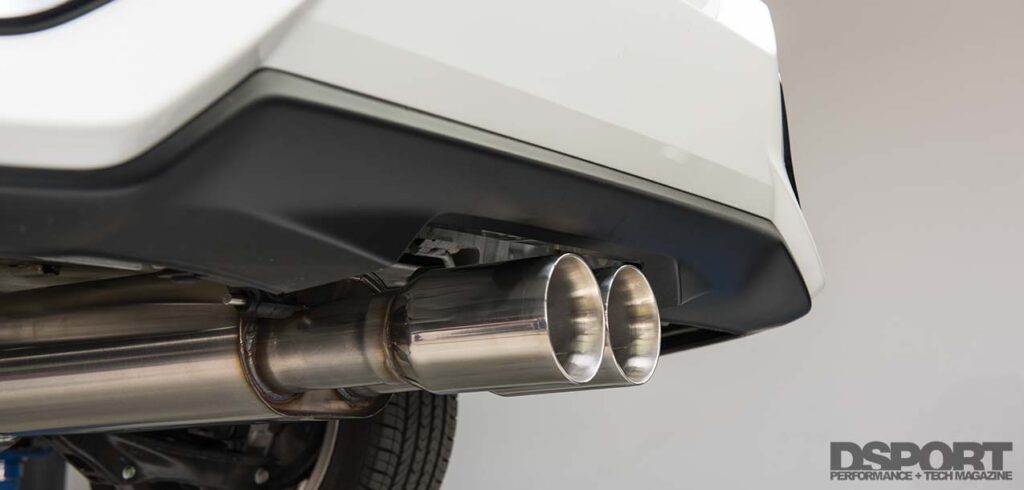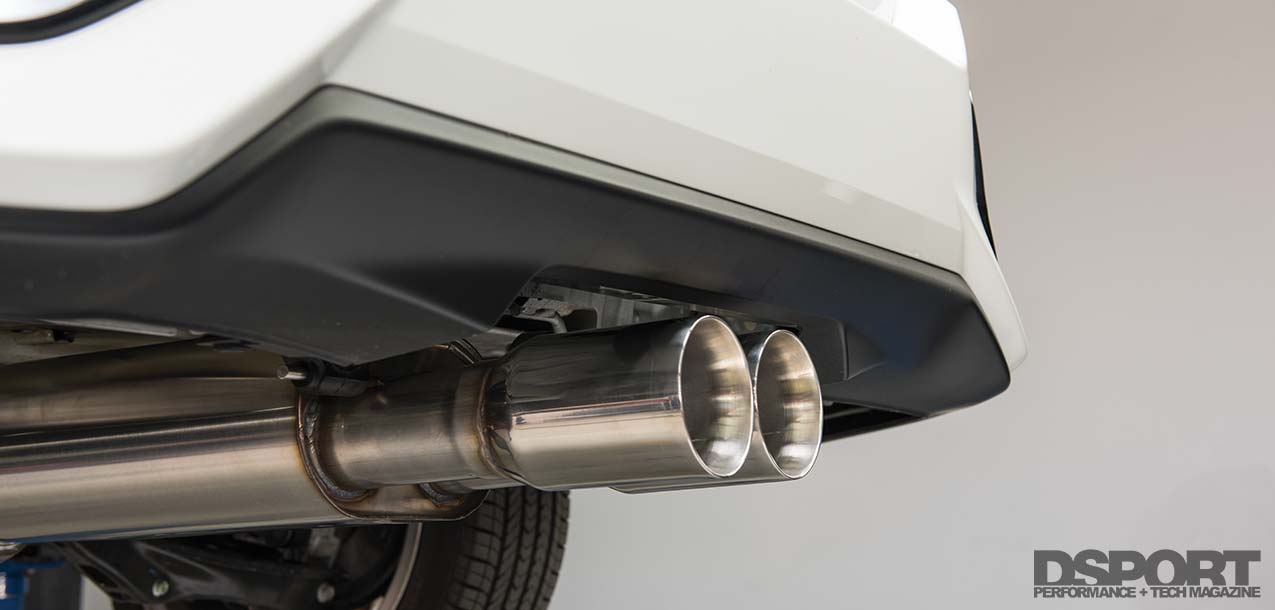 Whats Hot
• Solid contruction
• Lowered boost
• lightweight
Whats Not
• nut only turned 1.75 turns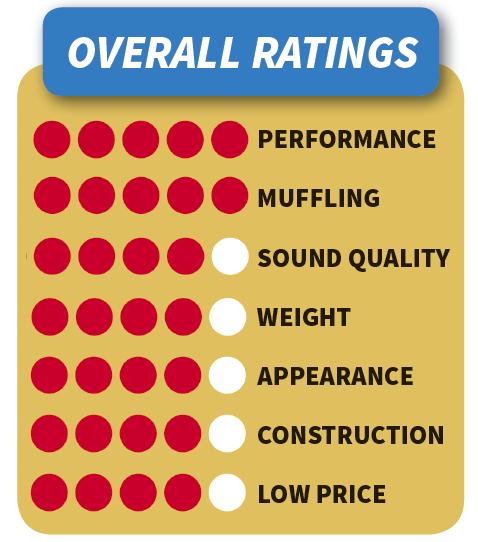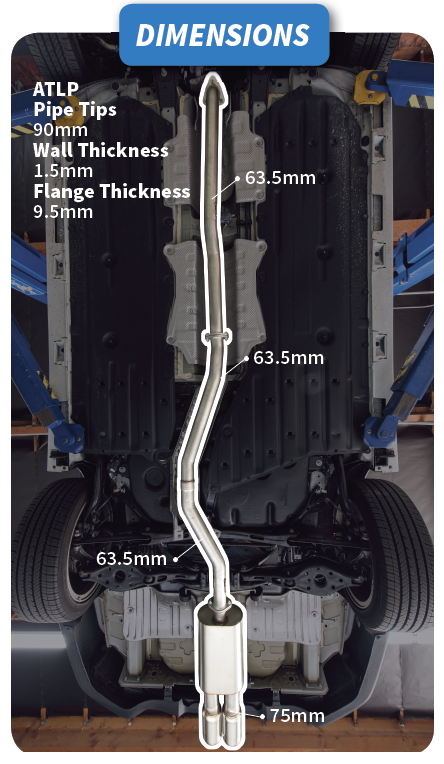 Our Final Verdict
The ATLP exhaust for the Si offers simple and to-the-point design. The all-American build is great and solid in quality, without too much time wasted on crazy touches. While quality was great, the nut only turned 1.75 turns, making us worry about long-term use. The system offers significant weight saving over the factory system with solid hangers that should present no issues.