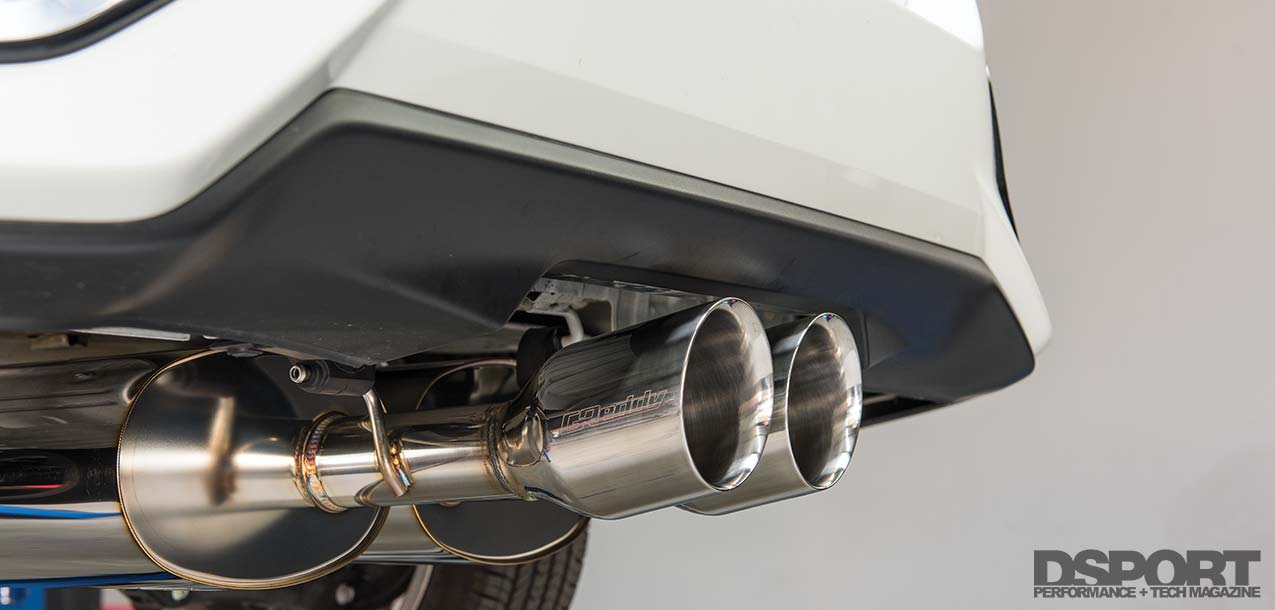 GReddy Performance Products
Supreme SP Exhaust
P/N – 10158217
---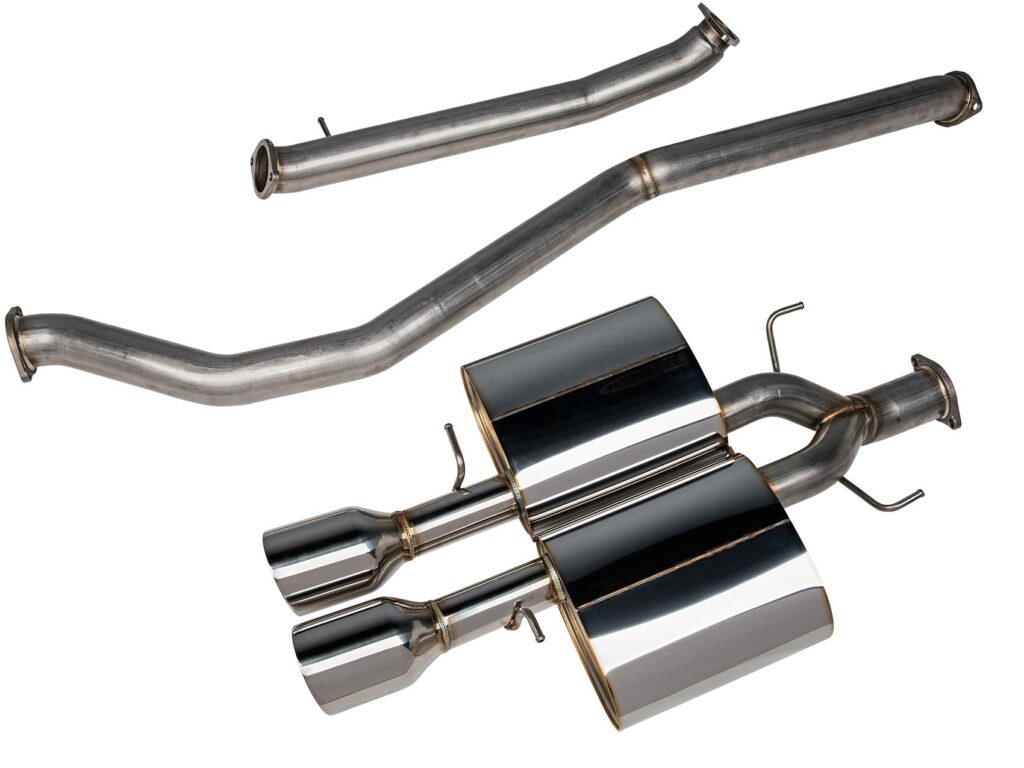 The GReddy performance products' supreme sp exhaust system comes equipped with two mufflers and a refined exhaust note. The system comes to life under aggressive, full-throttle driving, while staying tame during normal driving. Constructed from 304 stainless steel material, the system features no resonator and a 1.5mm wall thickness. The three-piece system starts from the factory downpipe and expands to 76mm front pipe, which splits into two polished straight-through pipes until it reaches the two mufflers in the rear. The fully hand-welded system comes with GReddy's lifetime warranty. Weight comes at three pounds lighter than the factory system, with quality GReddy logos throughout. While carrying a smaller price tag than many, the GReddy system offers a more desired tone for the Civic Si. The Supreme SP system we tested is much quieter than many of the competitors, making it a great fit for those seeking a slight change in the exhaust note without too much attention. Some drone can be heard from the backseat; however, the driver and passenger didn't find it as an issue from the front. While the tips are visually pleasing, the mufflers are quite large when seen from the rear. Build quality is exceptional and installing presented no issues.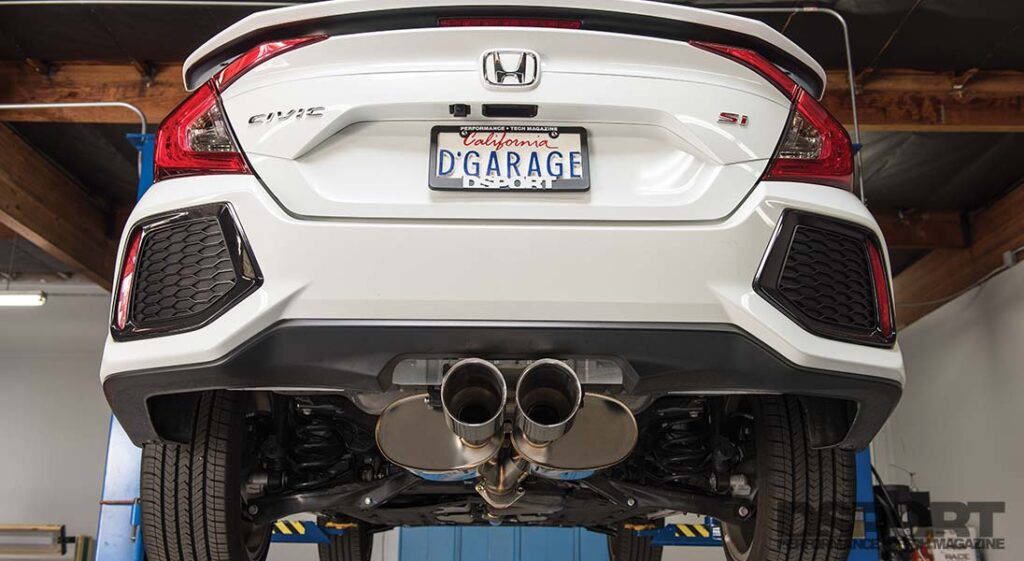 PRODUCT NOTES

Weight: 40.2 lbs. / 18.3 kgMaterial: 304 Stainless Steel

Layout / Weld Type: Three-Piece / TIG welded

Muffler(s) / Resonators:no resonator, two muffler

Wall Thickness: 1.5mm

Flanges: 11mm cast and laser-cut stainless steel 8mm flange

Tips: Dual 115mm double wall slant

Hangers: Five, hollow

MSRP: $760.00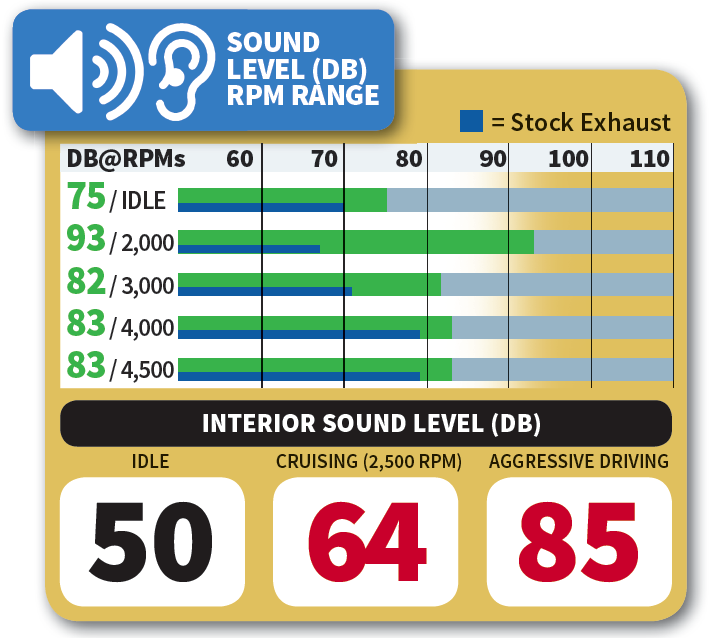 Quality & Detail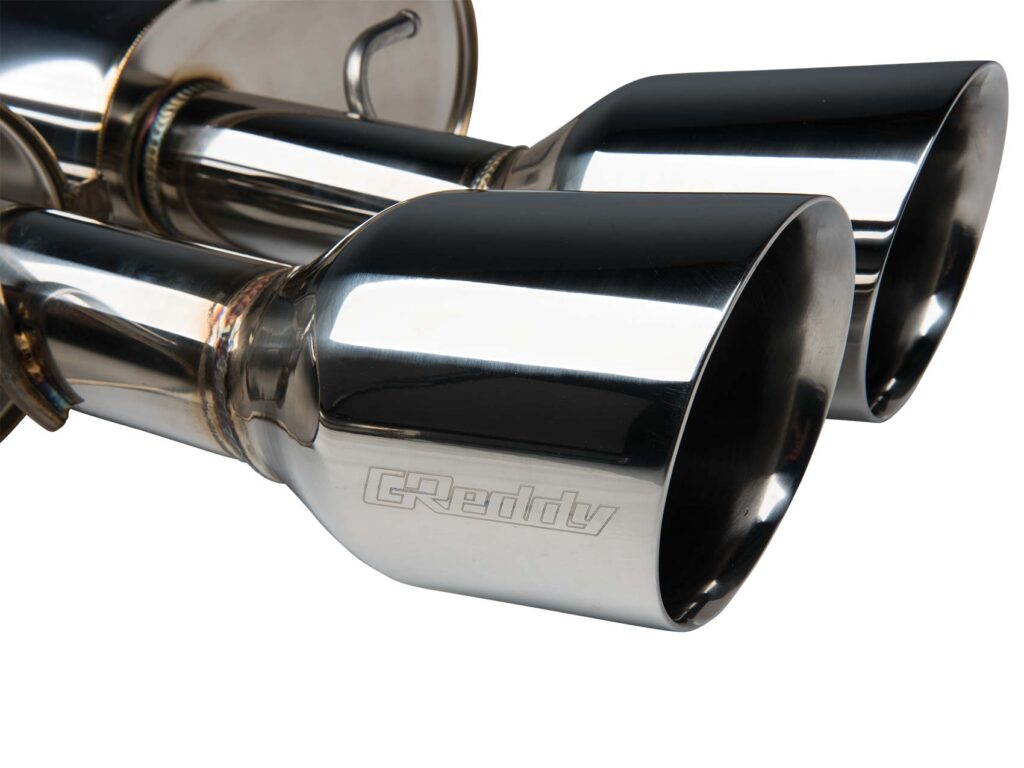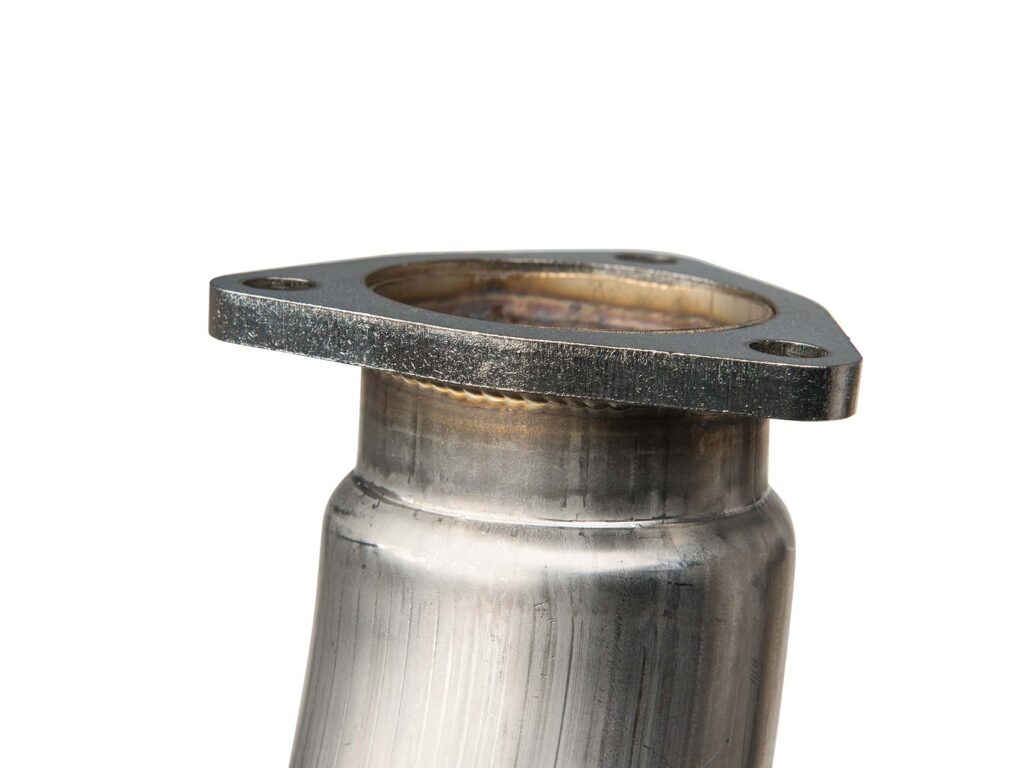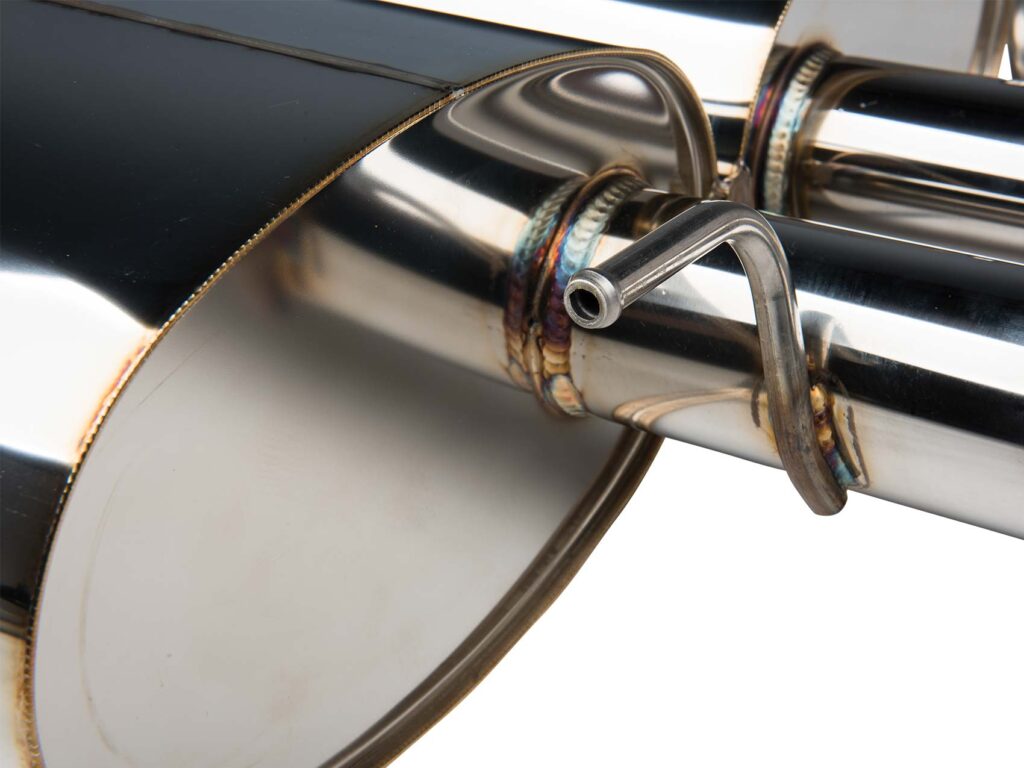 The GReddy Supreme SP exhaust offers an improvement to the factory tone without being too obnoxiously loud.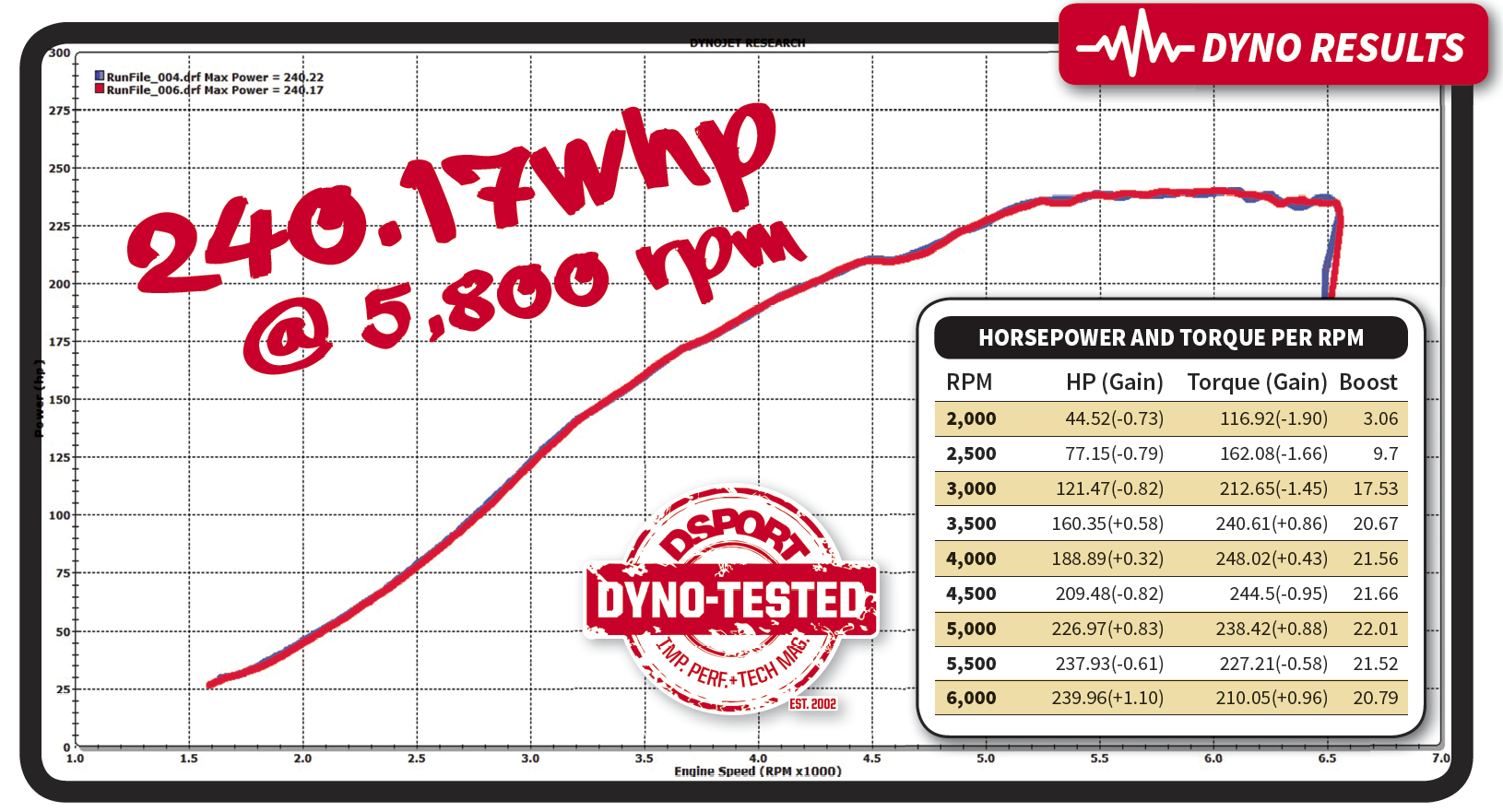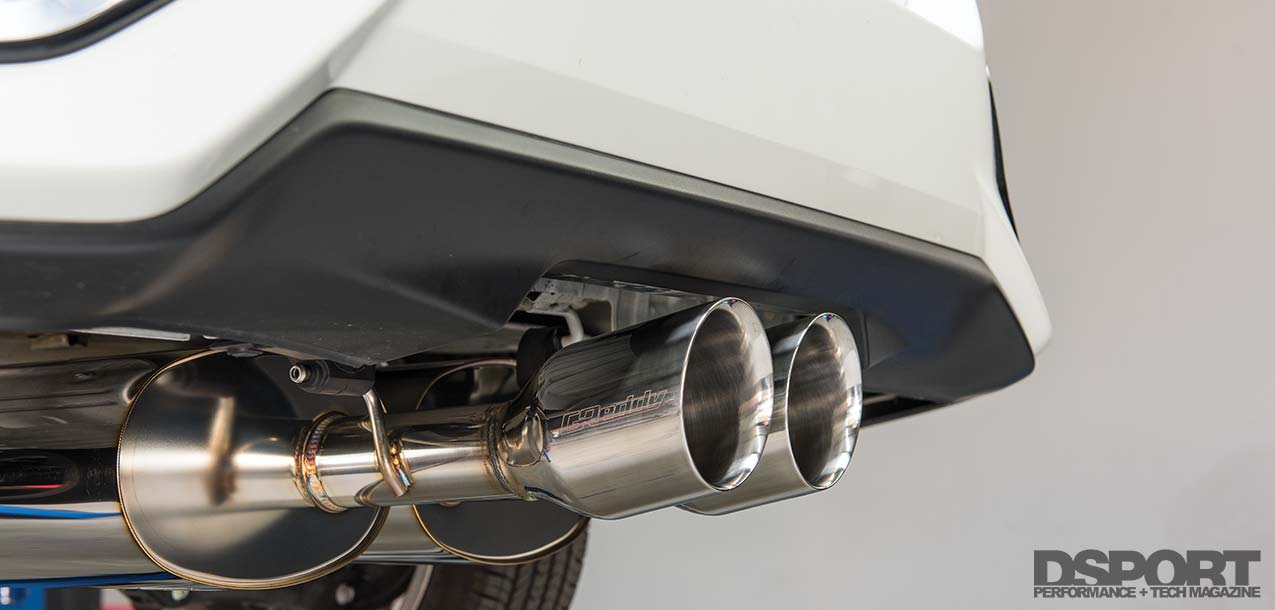 Whats Hot
• Quiet & reserved tone
• Great fit
• Easy installation
Whats Not
• Large mufflers
• In-cabin drone from backseat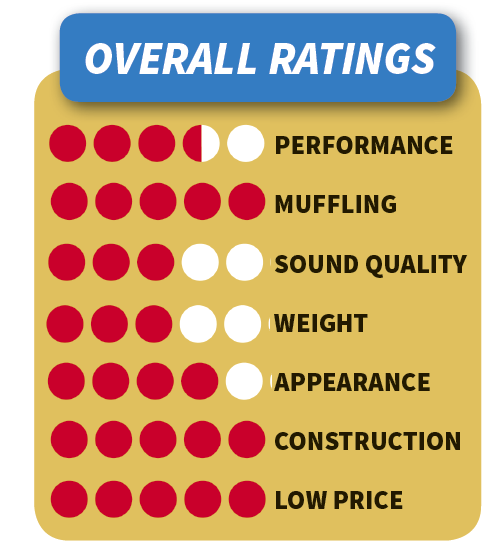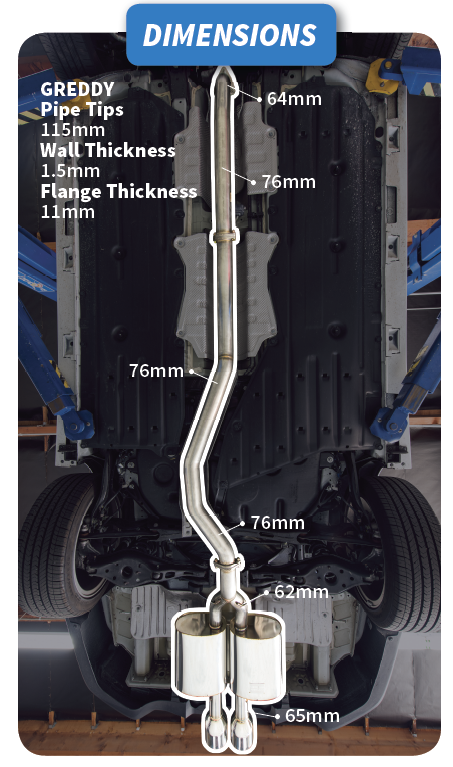 Our Final Verdict
The GReddy Performance Products Supreme SP system comes in as the entry-level system before their more aggressive unit. While the large mufflers can't be unseen, and after moving past the backseat drone, the Supreme SP system makes for a great daily-driving exhaust system. It offers a good tone, great build quality, and it won't bother any of your neighbors.