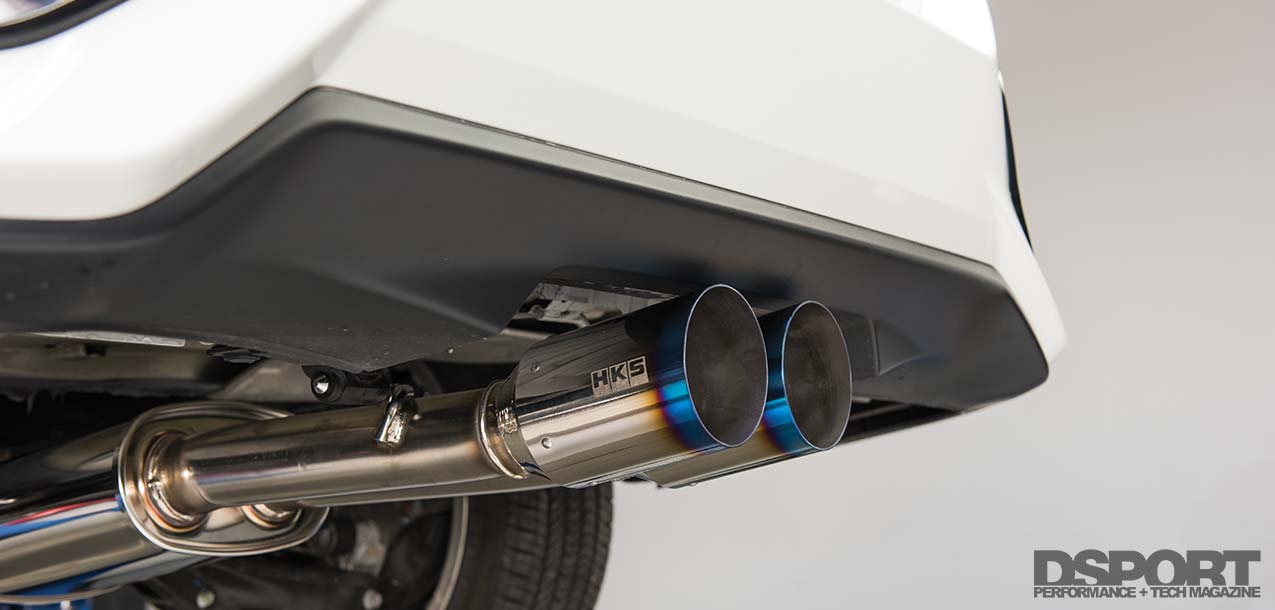 HKS
Hi-power Muffler for HONDA Civic Si SEDAN
P/N – 31006-BH002
---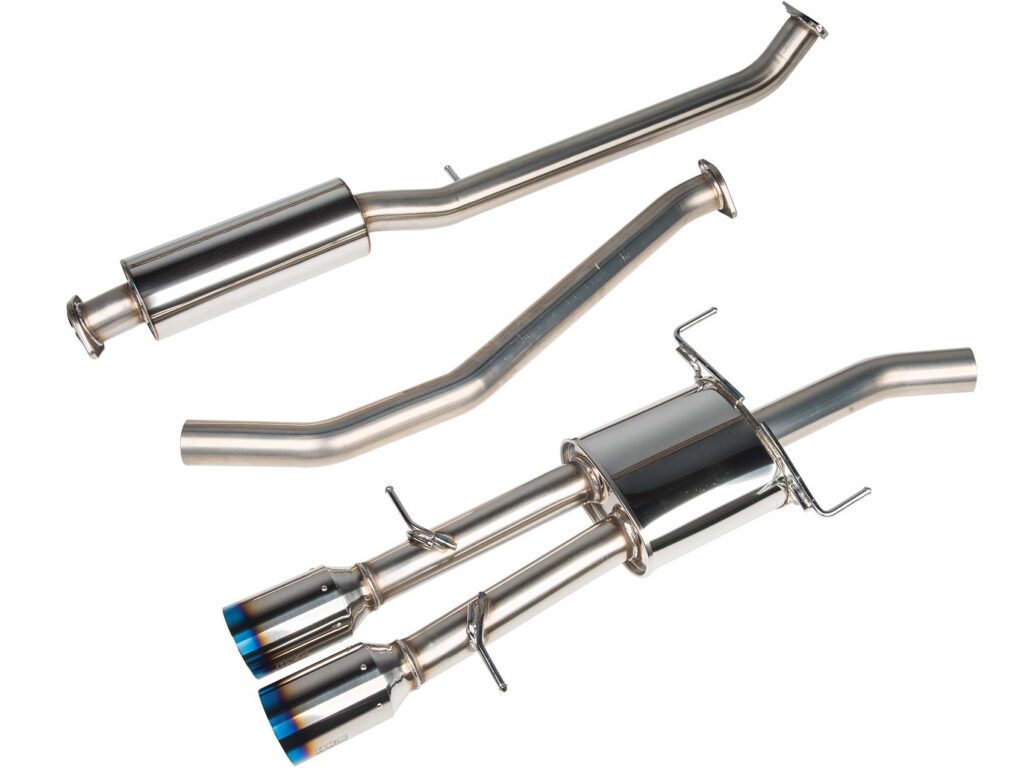 The HKS hi-power exhaust system features a large 65mm diameter pipe that should reduce exhaust pressure significantly. The system weighs just 30.2-pounds, making it approximately 13-pounds lighter than the factory system. It features a single resonator and a single muffler. The dual burnt tips offer a great visual in the rear, with exceptional build quality throughout the system. Installation presents no issues. The HKS Hi-Power catback exhaust system lowered the Civic Si's boost by a full pound, while resulting in the same peak torque and a little less than one peak wheel horsepower gain. At 5,000 RPM, the HKS offers 2.75whp gain and 2.89 lb-ft of torque with the lowered boost level. By calculating the theoretical power with a standarized boost, the HKS gains power throughout the entire band. Sound is significantly enhanced with no in-cabin drone, and at the higher RPMs, the HKS exhaust knocks on the legal limit door, even surpassing it by one decibel at 4,000 RPM.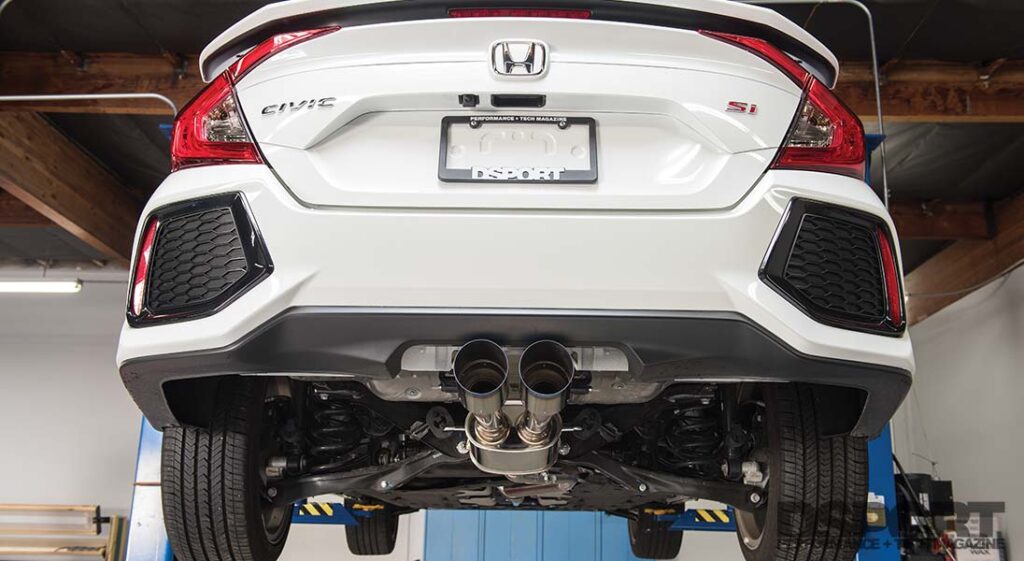 PRODUCT NOTES

Weight: 30.2 lbs. / 13.4 kgMaterial: 304 Stainless Steel

Layout / Weld Type: Three-Piece / Flux welded

Muffler(s) / Resonators:single resonator, single muffler

Wall Thickness: 1.5mm

Flanges: laser-cut stainless steel 9mm flange, stamped and sleeve clamp

Tips: Dual 100mm single wall slant

Hangers: Five, solid

MSRP: $980.00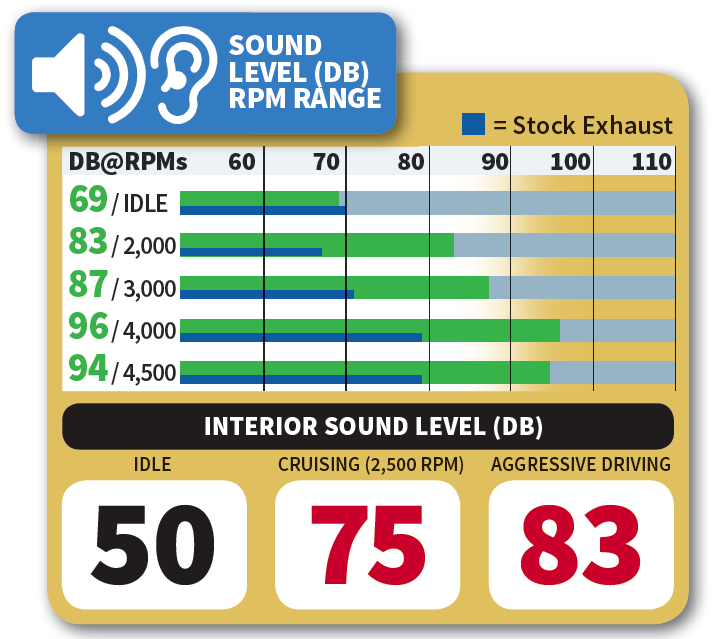 Quality & Detail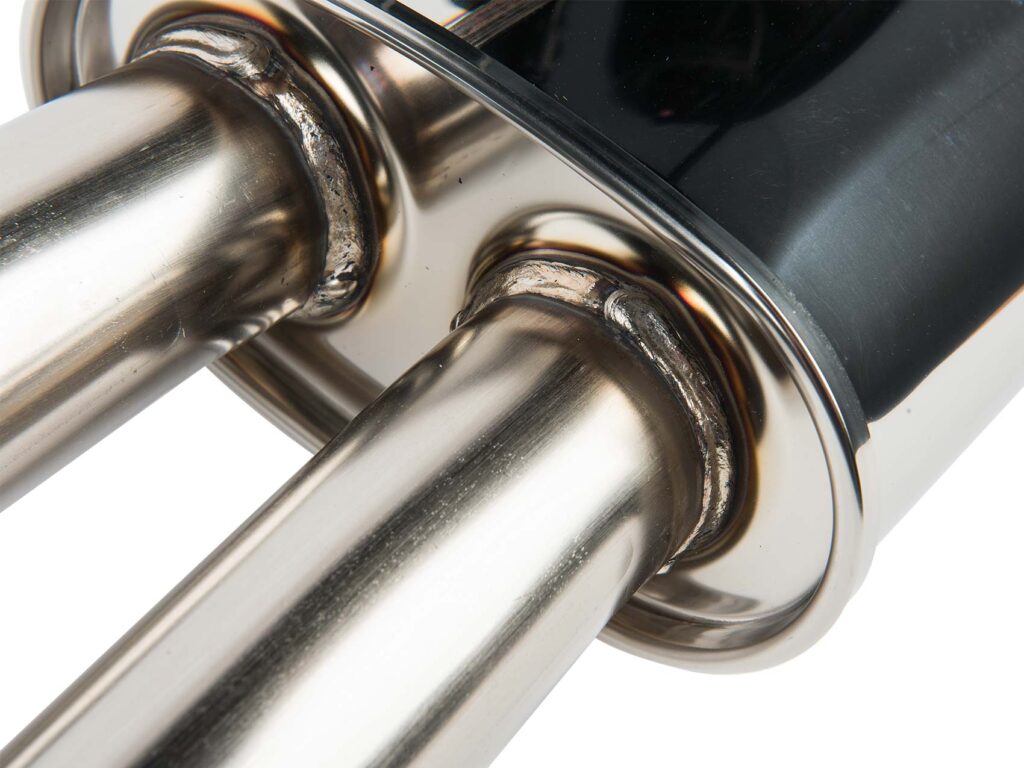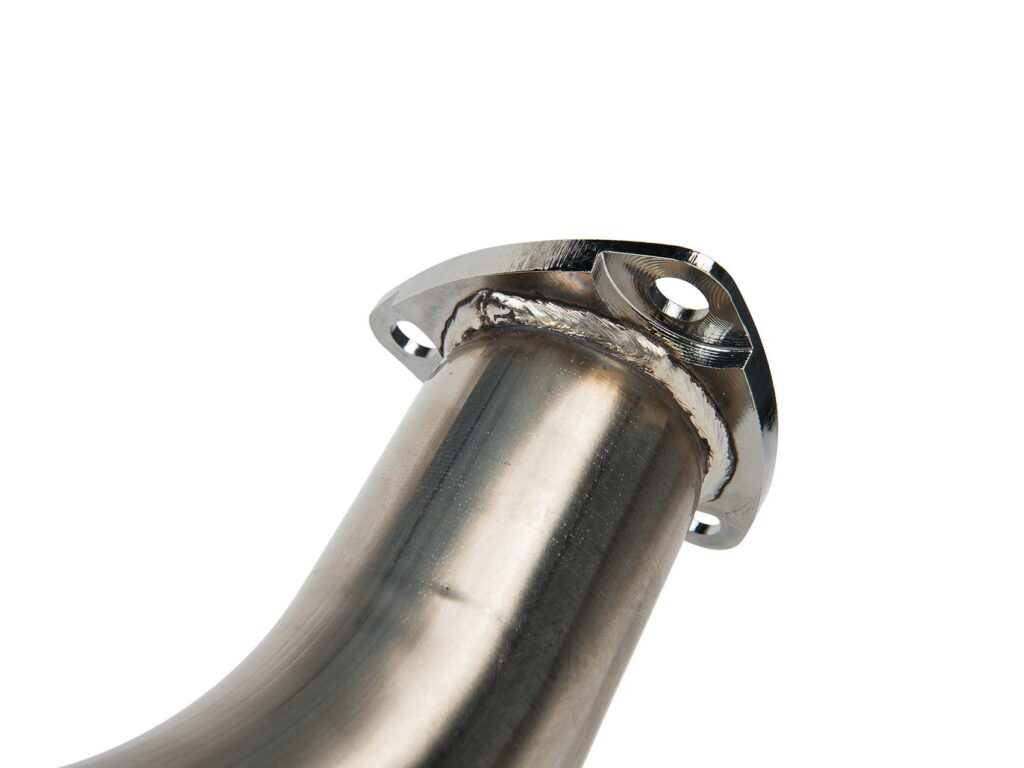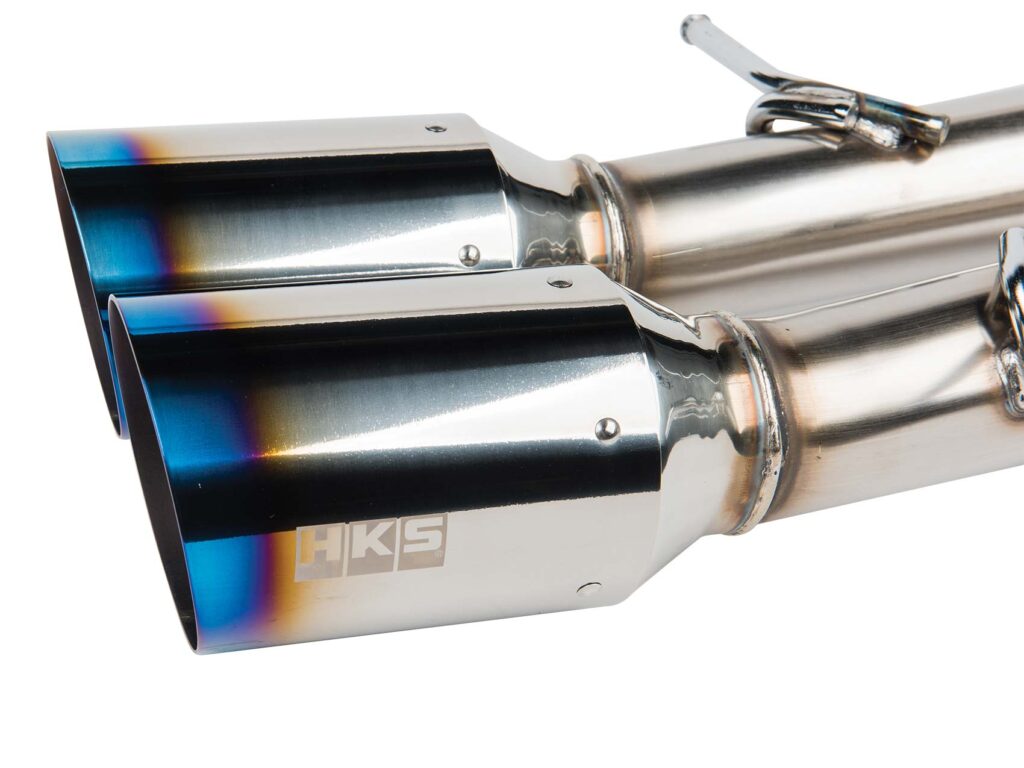 A favorite amongst DSPORT Editors and Staff, the HKS exhaust offers the best of all worlds without a crazy price tag.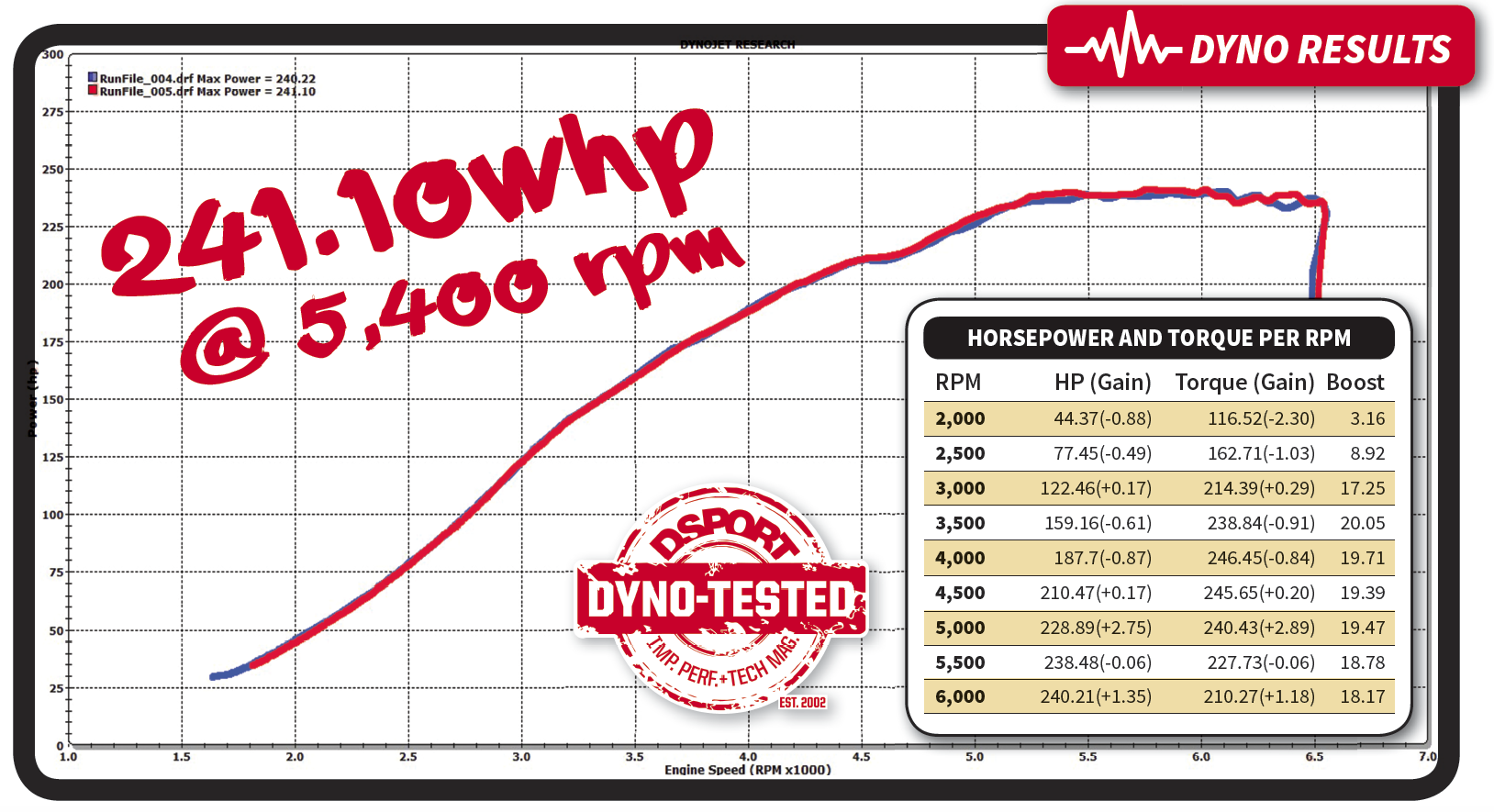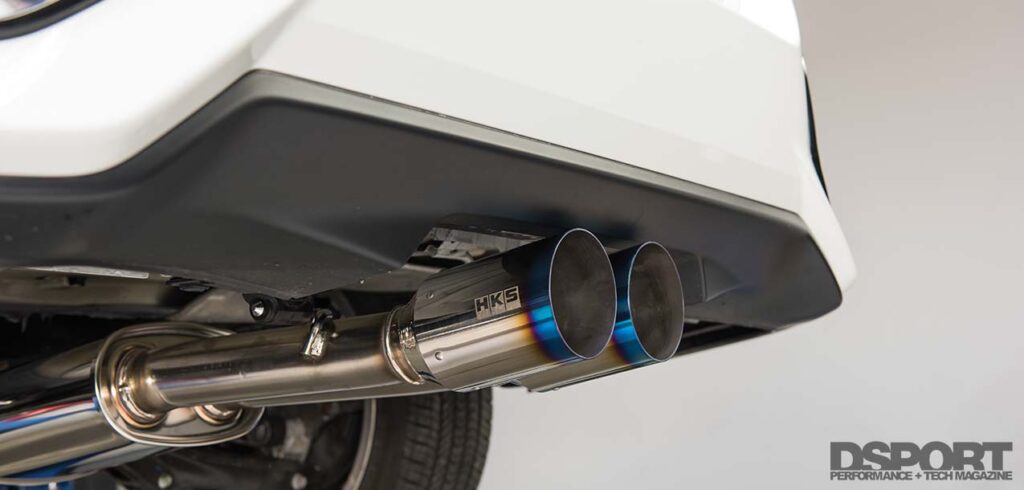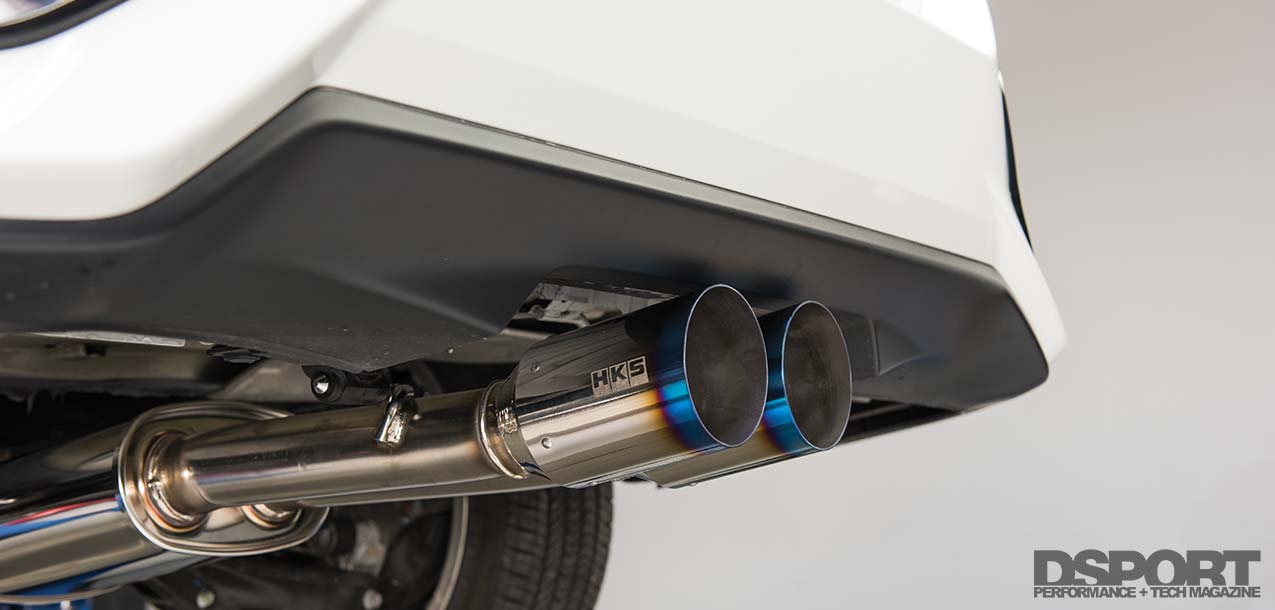 Whats Hot
• Reduced boost
• Great tone
• Excellent appearance
Whats Not
• High decibel reading approaching the illegal limit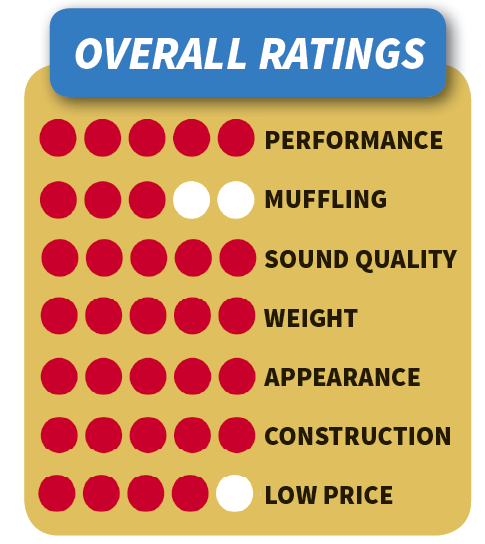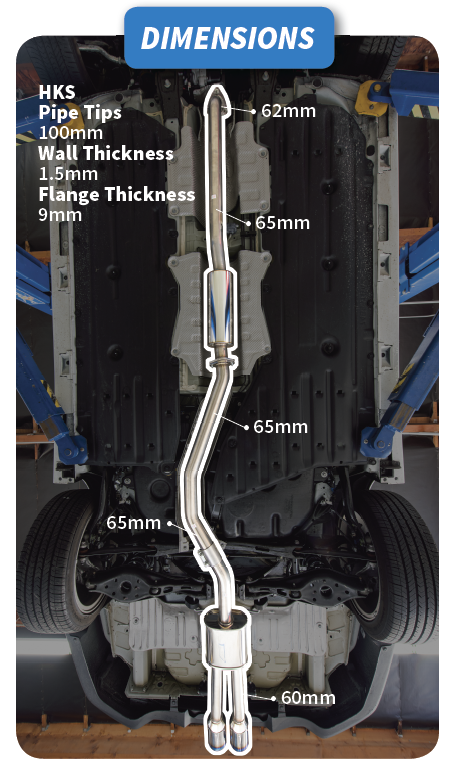 Our Final Verdict
The HKS Hi-Power exhaust offers the best of all worlds. It provides an aggressive tone at higher RPMs, lowered boost, and slightly more power and torque throughout. While it may be approaching the legal sound limit in California, the increase is minimal and hardly makes it an issue. The lightweight construction makes it one of the lightest systems on the market and the lightest on our list.