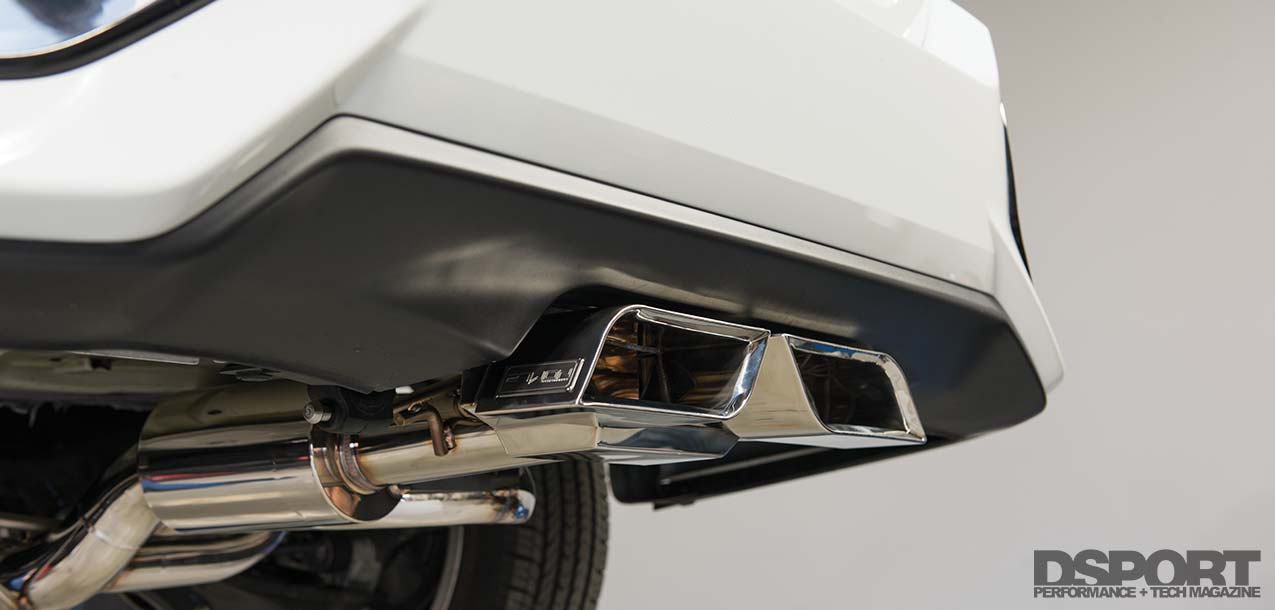 27WON Performance
2017+ CIVIC SI Sedan Front-Pipe Back Exhaust
P/N – FC1-6-101-10
---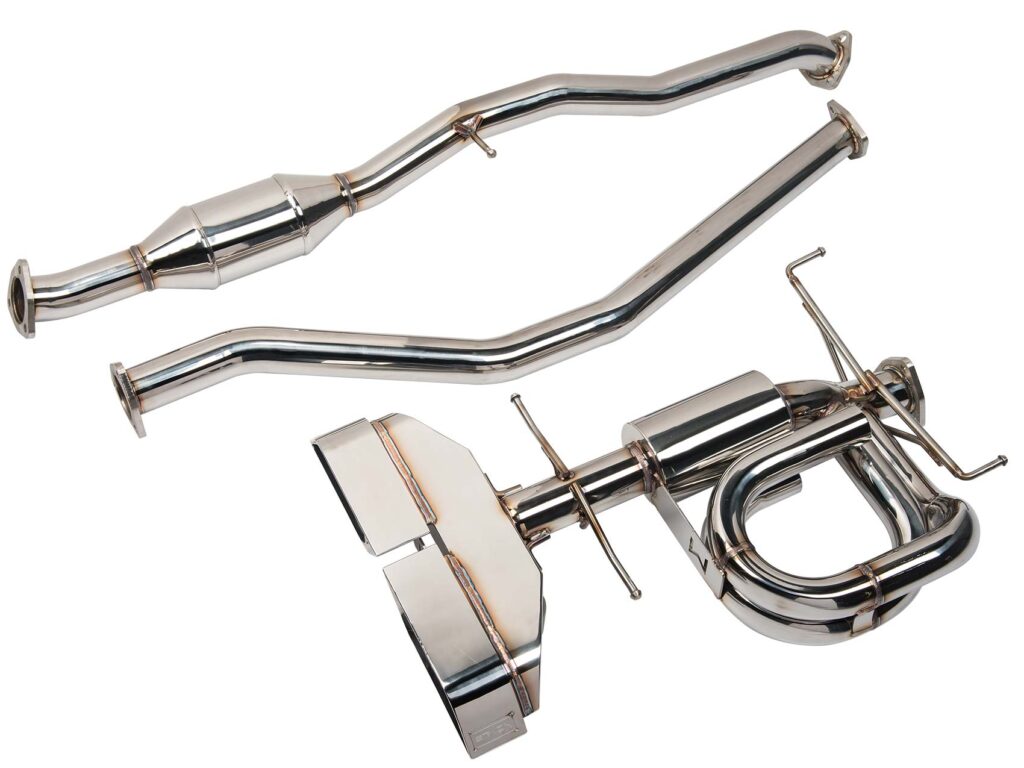 The 27Won performance catback exhaust for the 2017+ Honda Civic Si features a unique, unorthodox design. The dual asymmetrical tips fill the space of the factory exhaust, with a unique design, a clean, high-gloss finish, and a water jet cut logo. With two design styles inside, an absorption  resonator and an expansion chamber resonator serve to remove low and high frequencies without having any restrictions. This snaked-pipe design eliminates in-cabin drone at various RPM ranges. The exhaust piping diameter has been increased from 50mm to 63.5mm to increase flow and welcome future upgrades with the proper downpipe. Constructed from T304 stainless steel tubing, 27WON's catback exhaust is impressive in terms of quality. The 27WON Performance exhaust complemented the engine sound with an increase in sound without exceeding the legal 95dB limit in California. There were no power and torque gains realized with this system.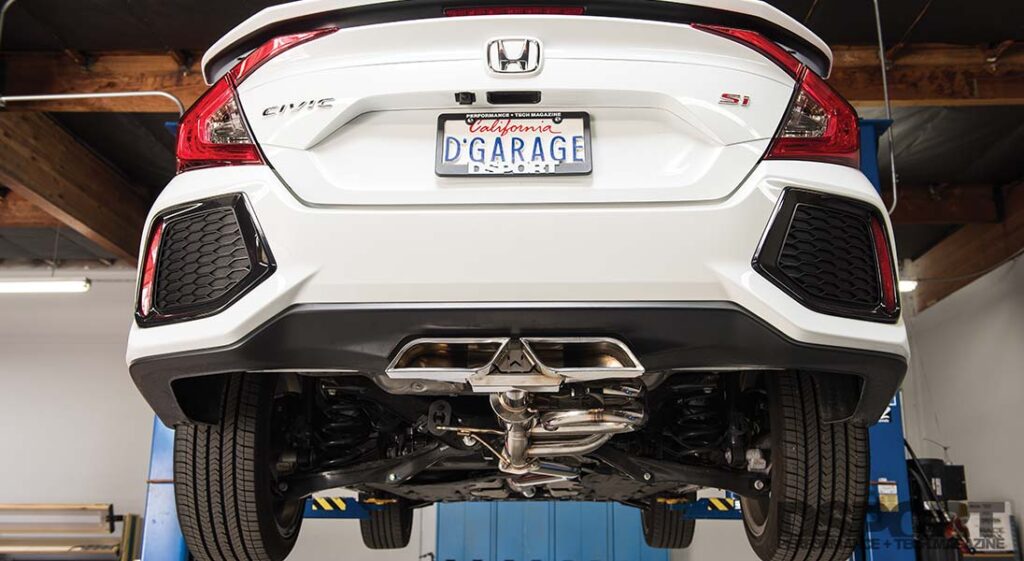 PRODUCT NOTES

Weight: 37.8 lbs. / 17.1 kgMaterial: 304 Stainless Steel

Layout / Weld Type: Three-Piece / TIG welded

Muffler(s) / Resonators:single muffler, one inline (or straight-through) and two side-branch resonators

Wall Thickness: 1.5mm

Flanges: laser-cut stainless steel 9mm flange

Tips: Dual exit formed double wall

Hangers: Five, solid

MSRP: $1,292.71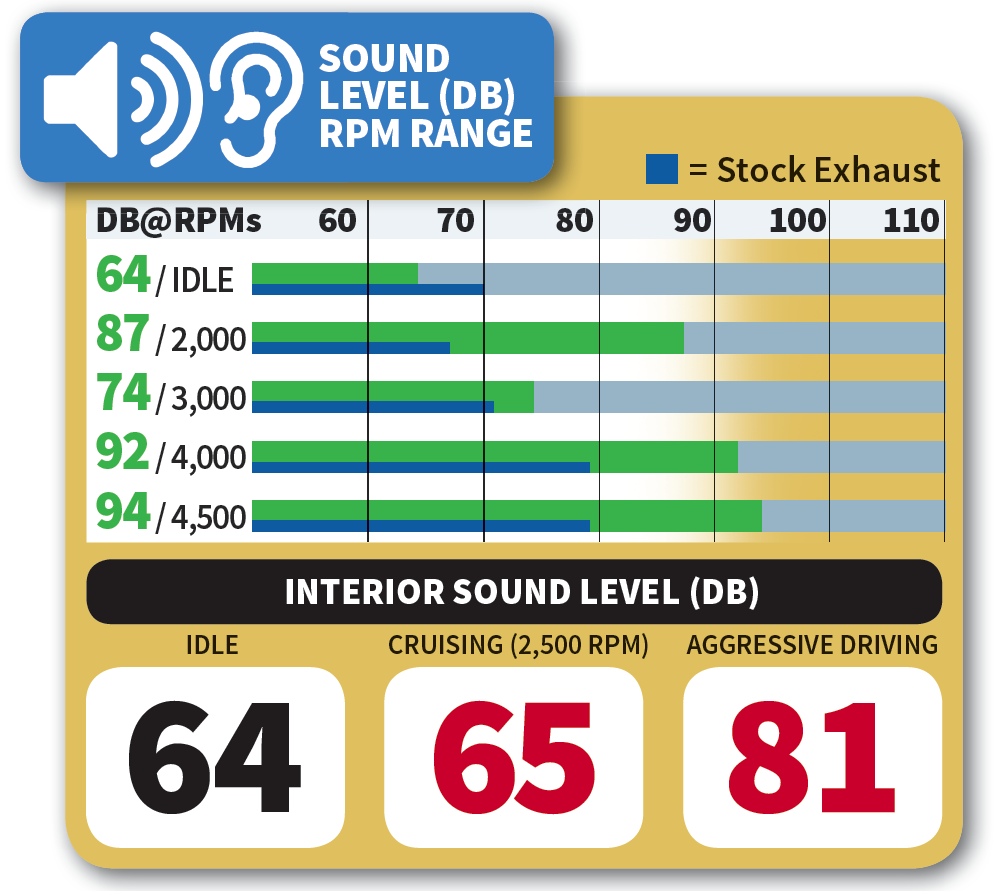 Quality & Detail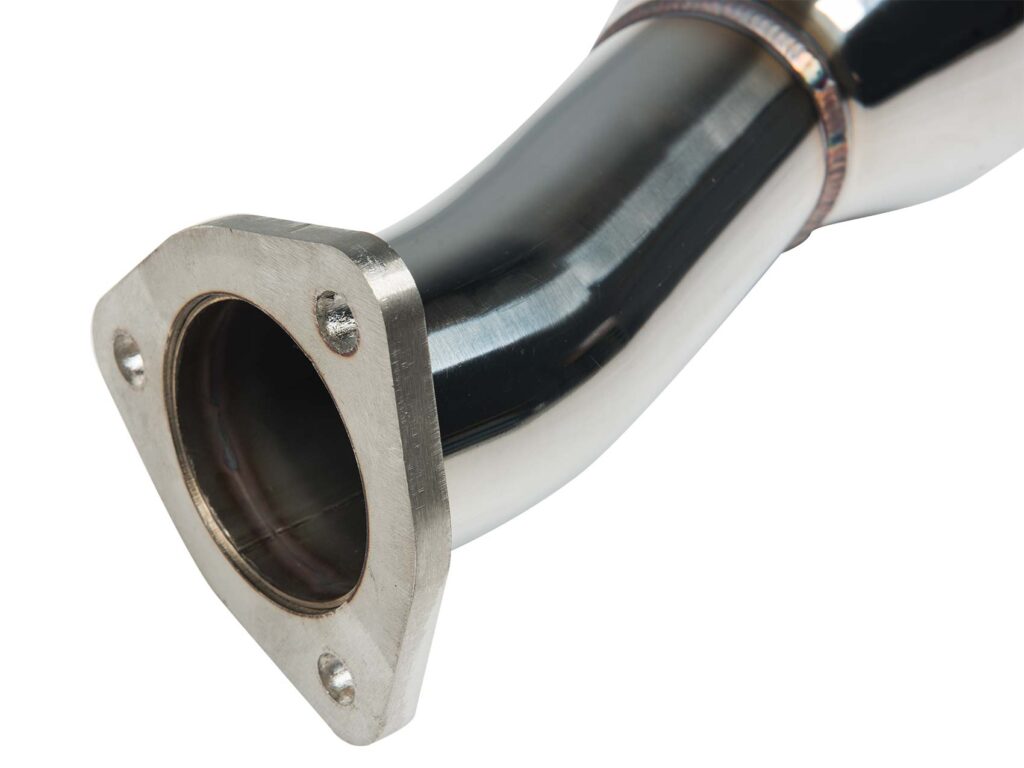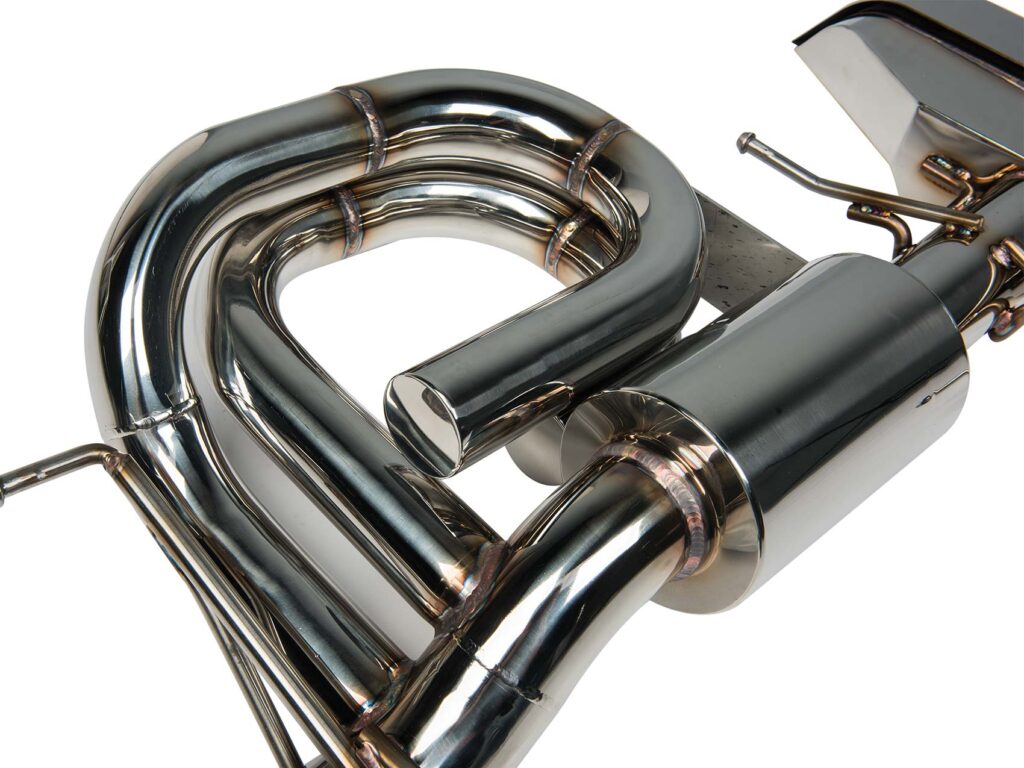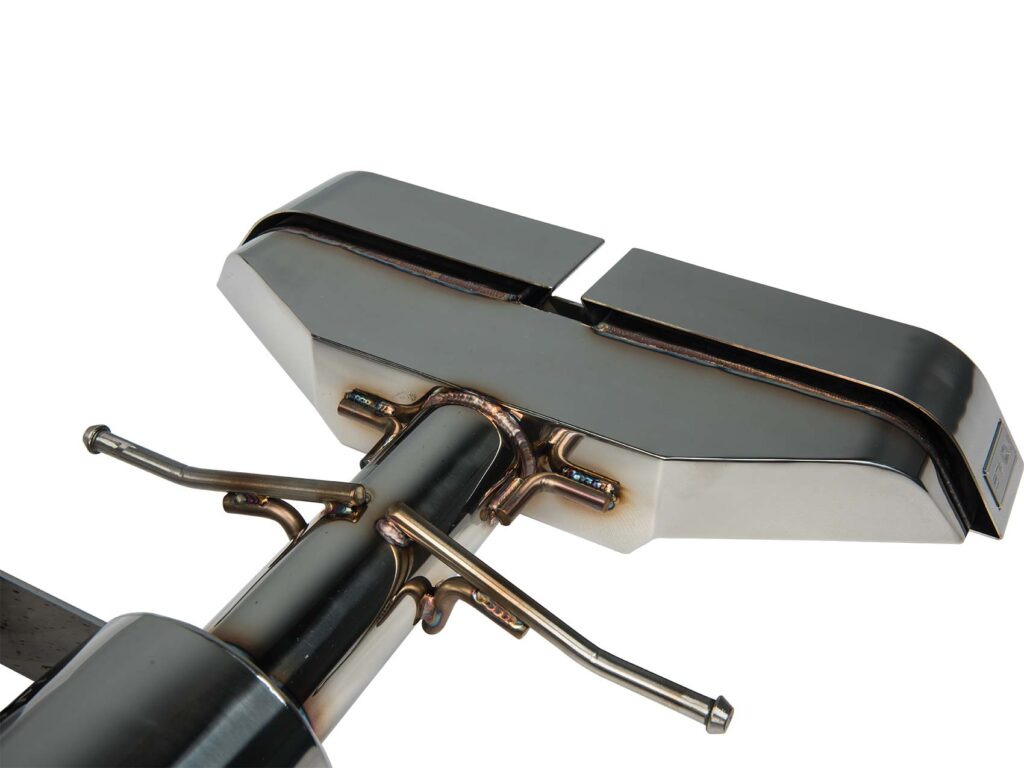 27WON Performance's catback exhaust features incredible build quality and a unique design that you either love or hate.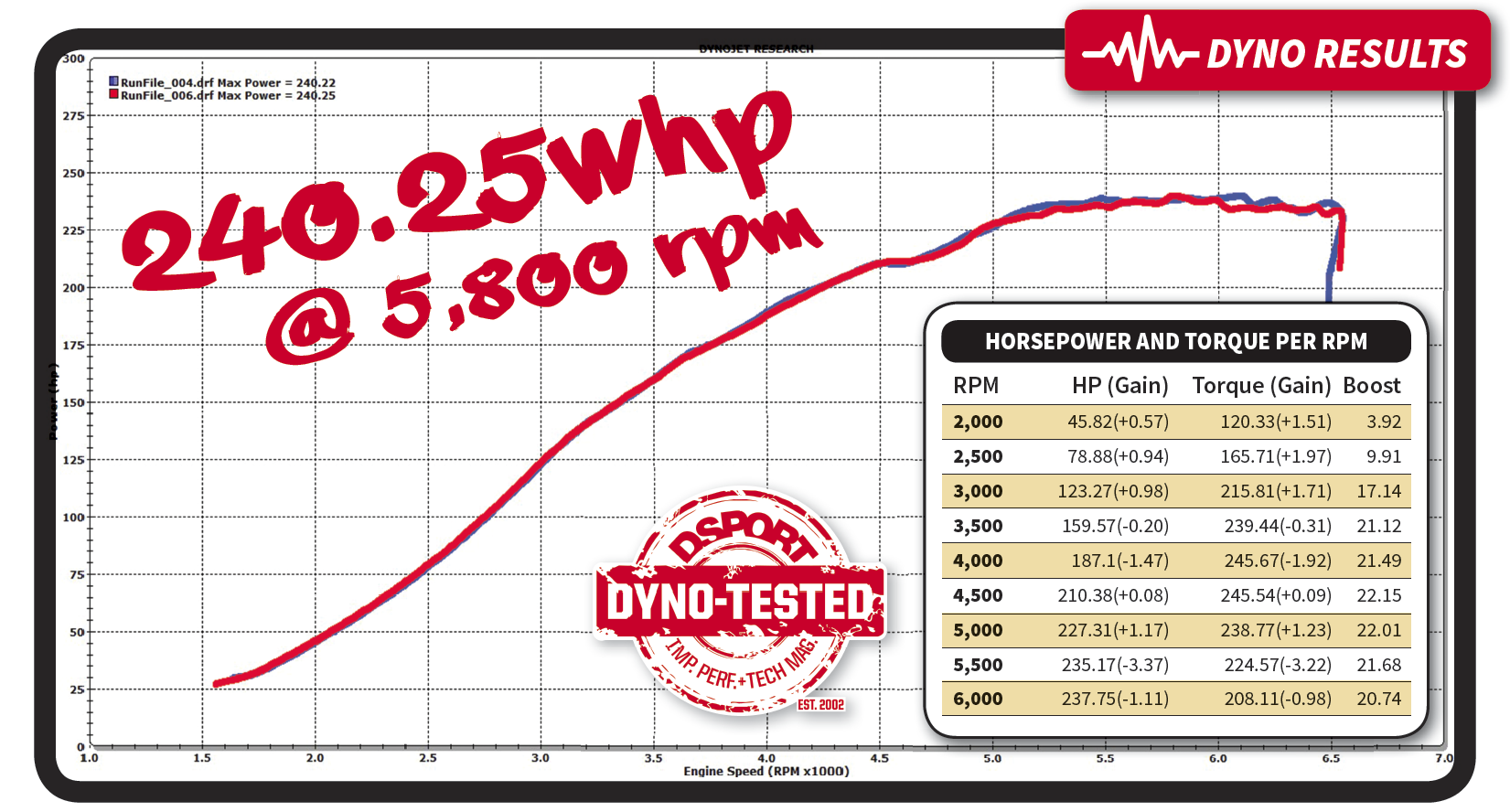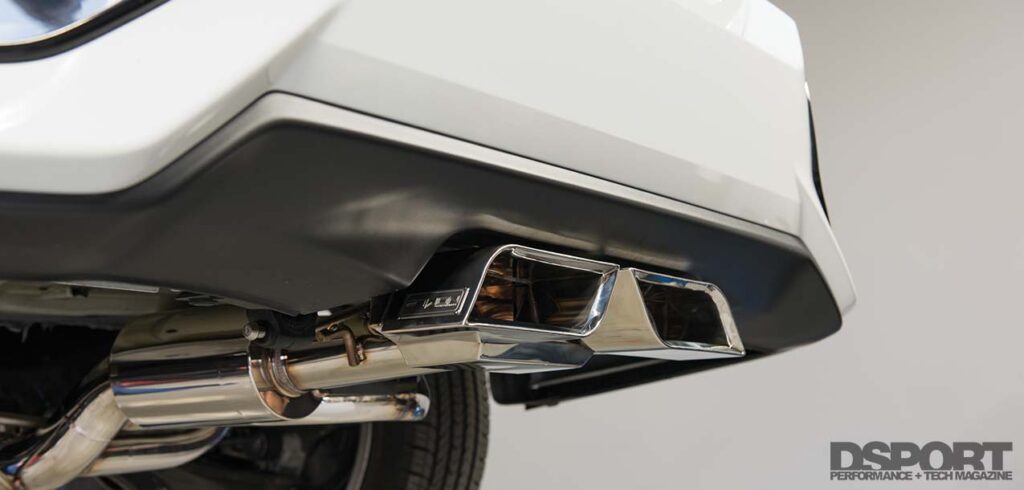 Whats Hot
• Excellent quality
• Unique design
• no in-cabin drone
Whats Not
• Higher Priced
• poor fit for the tips required modification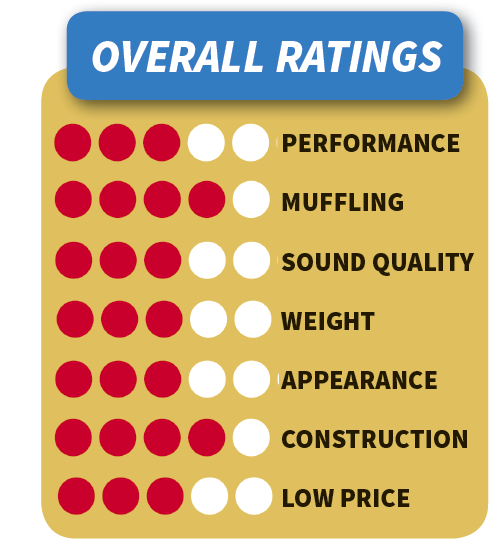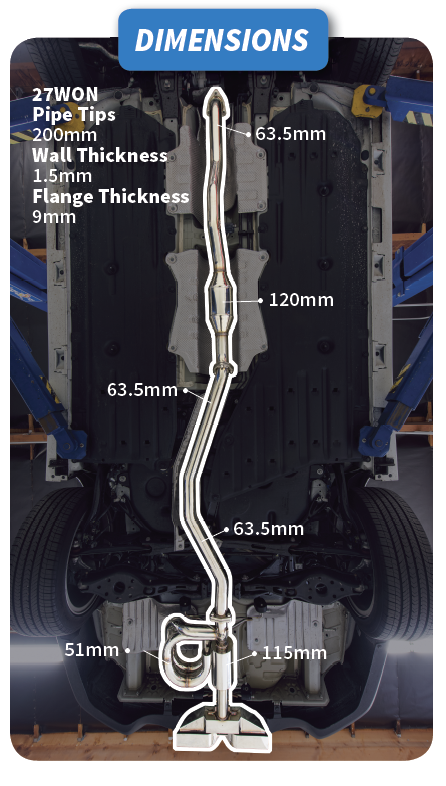 Our Final Verdict
While the 27WON catback exhaust features a truly unique design, it will depend on your personal preference in terms of untraditional tip design. The entire installation was a breeze, but we struggled to get the fitment of the tips properly and had to bend the hangers to get it to stop rubbing. The finish on this exhaust is simply exceptional, but the performance is not its strong point.