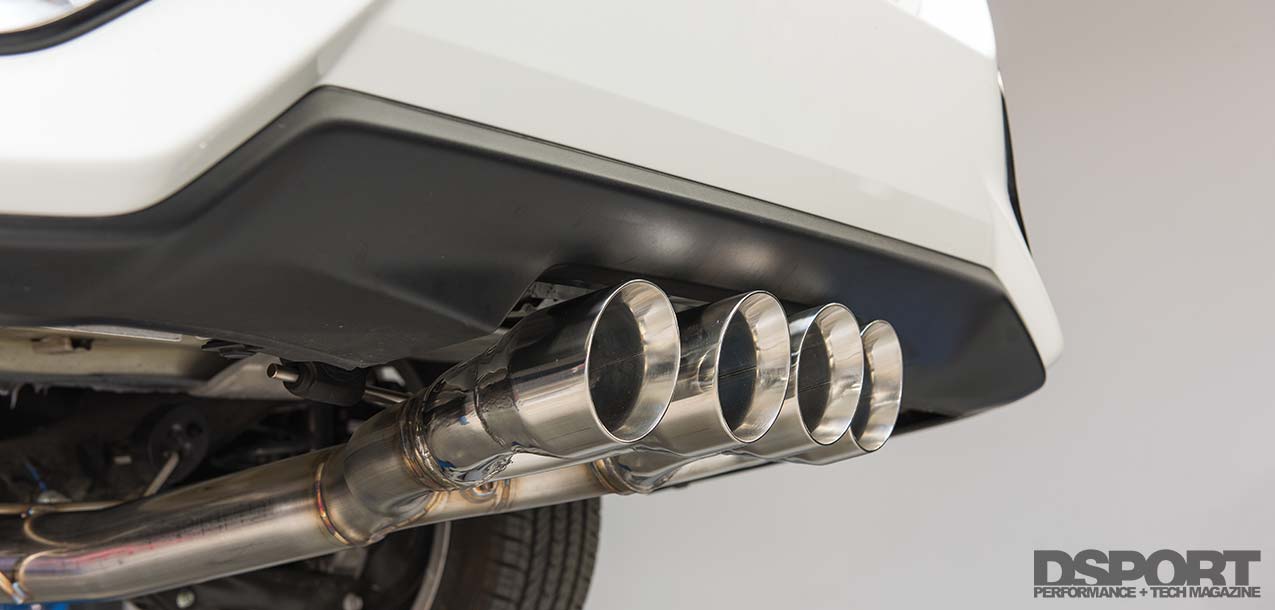 MAPerformance
MAP Race Catback Exhaust
P/N –  HDAX-CBE-SN
---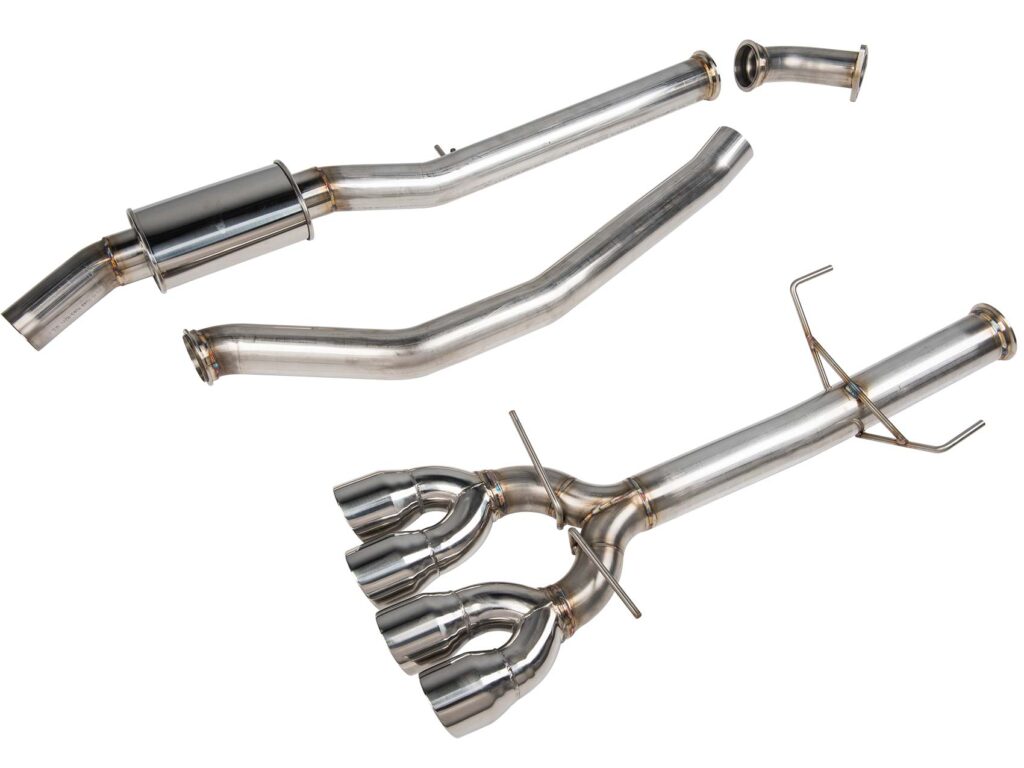 The MAPerformance race catback exhaust is the most aggressive option for the Civic Si. With one resonator and no mufflers, the four tips give a unique design, with the two inside ones sticking out. This gives a great dynamic to the rear of the Si. The quad 85mm tips fill out the stock exhaust tip's location perfectly. Weight is 11-pounds lighter than the factory system, with five solid hangers that keep this system perfectly in place for years. The mandrel-bent stainless steel tubing are all done in-house. The Race exhaust produces the most sound out of MAPerformance's lineup for the Civic Si; however, it is still relatively friendly for daily drivers. Boost remained almost identical to the factory system, but the system lost peak torque, and both power and torque throughout the RPM band, only gaining a slight advantage at 5,000 RPM over stock. Even with no mufflers, the MAPerformance Race exhaust only got past 95db once at 4,500 RPM when it reached 99dB.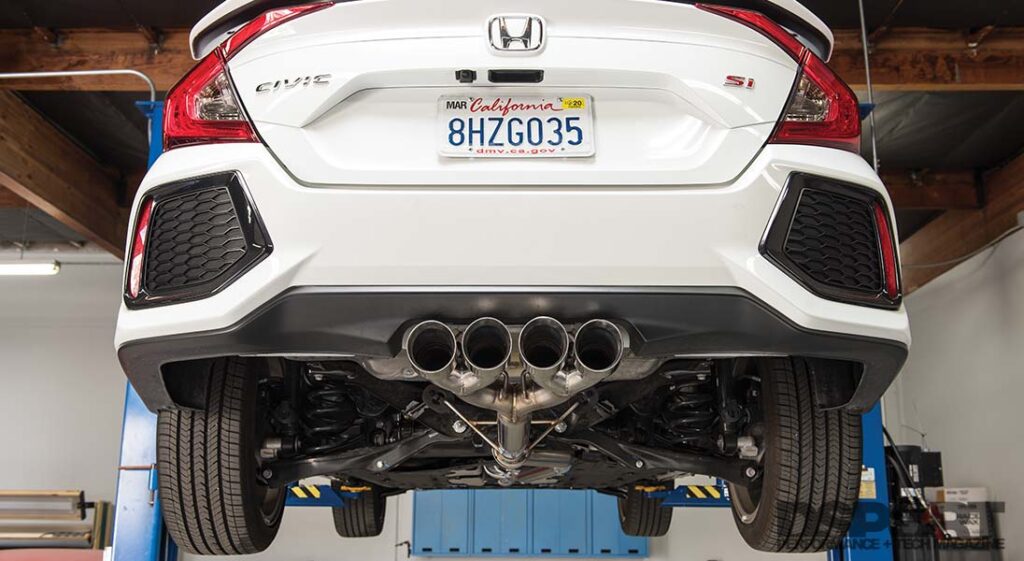 PRODUCT NOTES

Weight: 32.0 lbs. / 14.5 kg Material: 304 Stainless Steel

Layout / Weld Type: Four-Piece / TIG welded

Muffler(s) / Resonators:single resonator, no muffler

Wall Thickness: 1.6mm

Flanges: 9.5mm laser-cut flange and v-band

Tips: Quad 85mm double wall slant

Hangers: Five, solid

MSRP: $734.99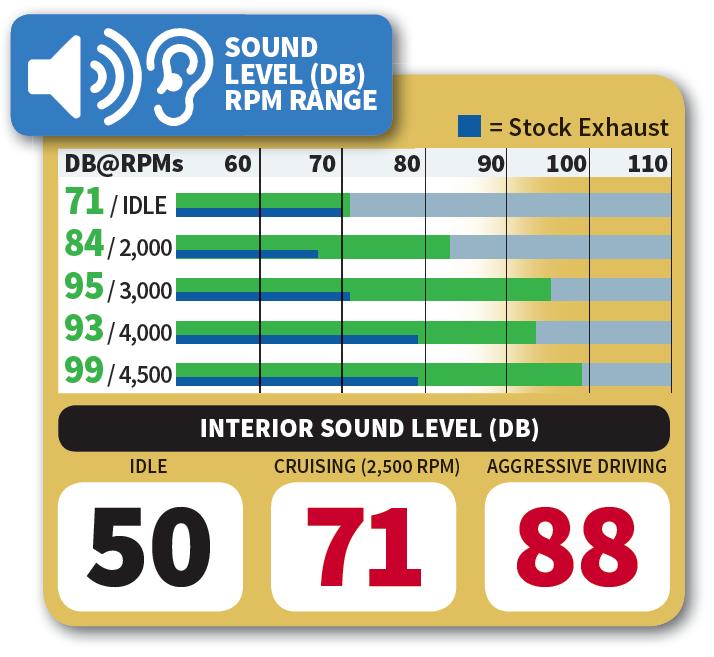 Quality & Detail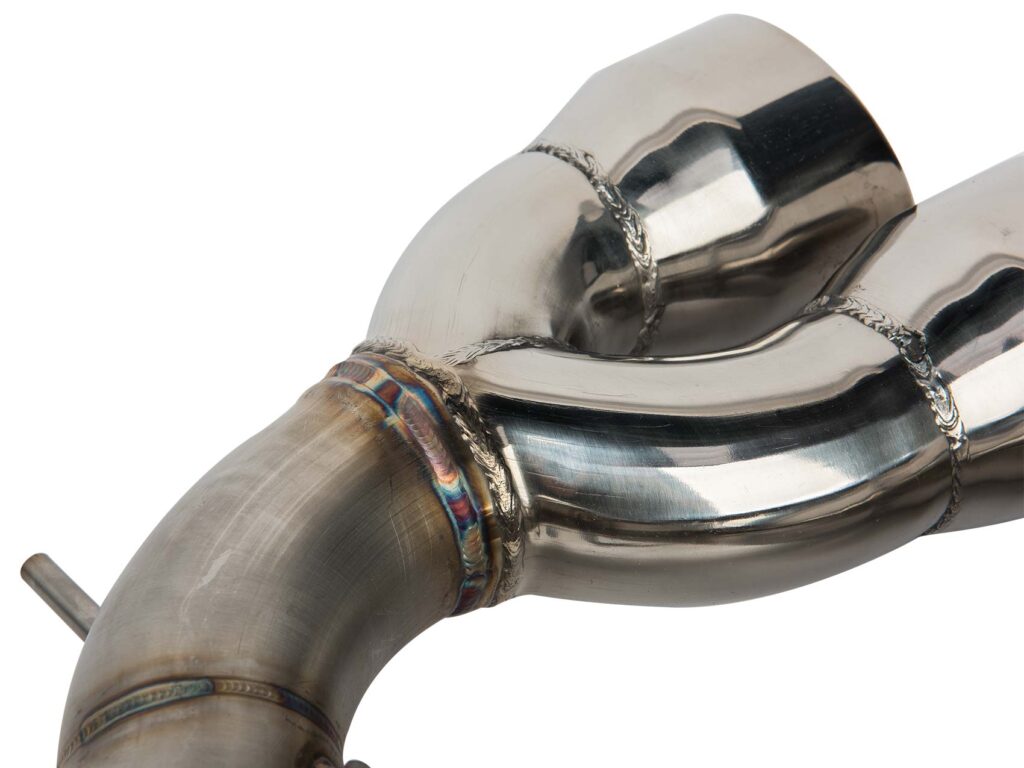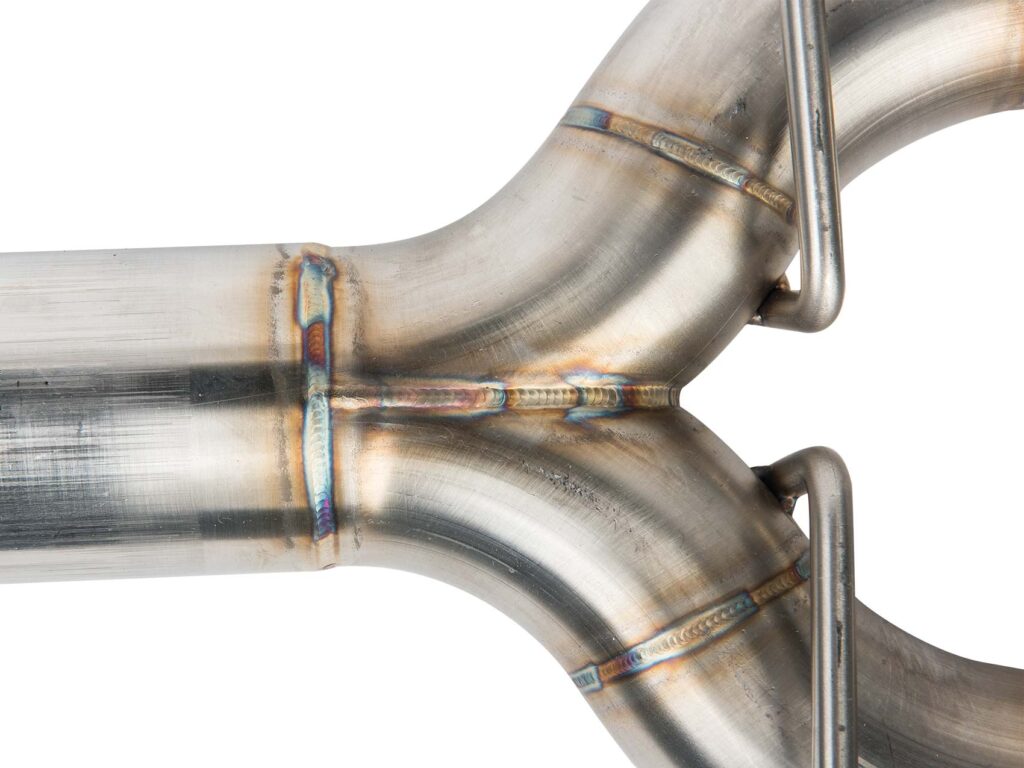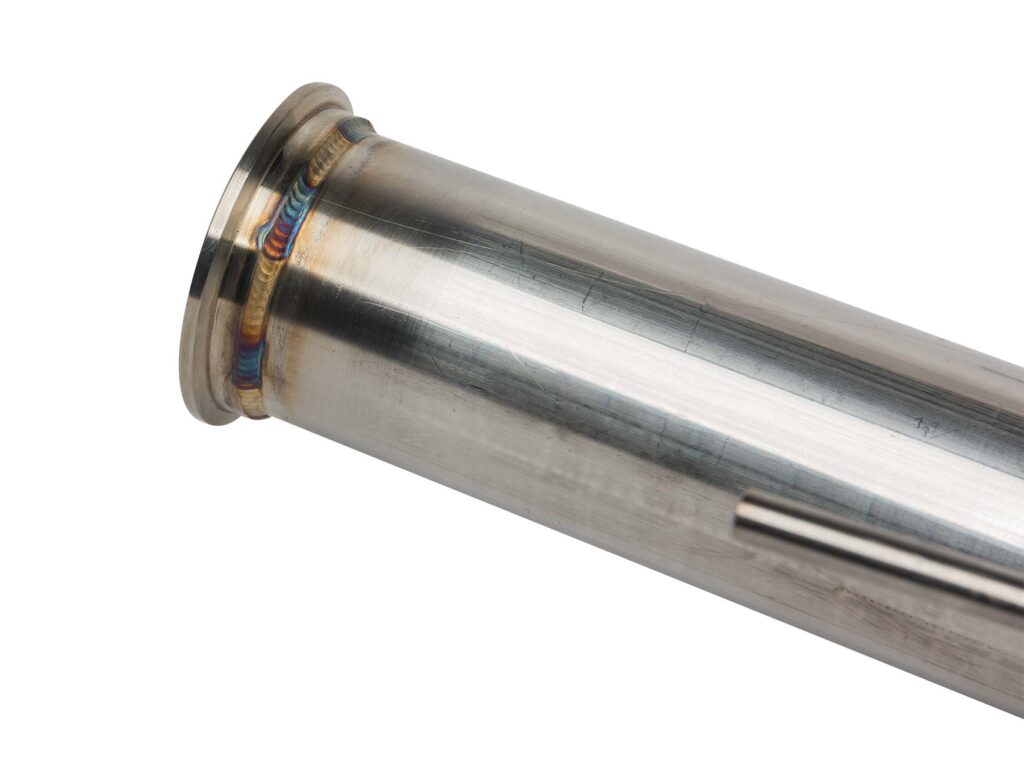 The quad tips give this exhaust a truly unique look, with great fitment and a very aggressive exhaust sound.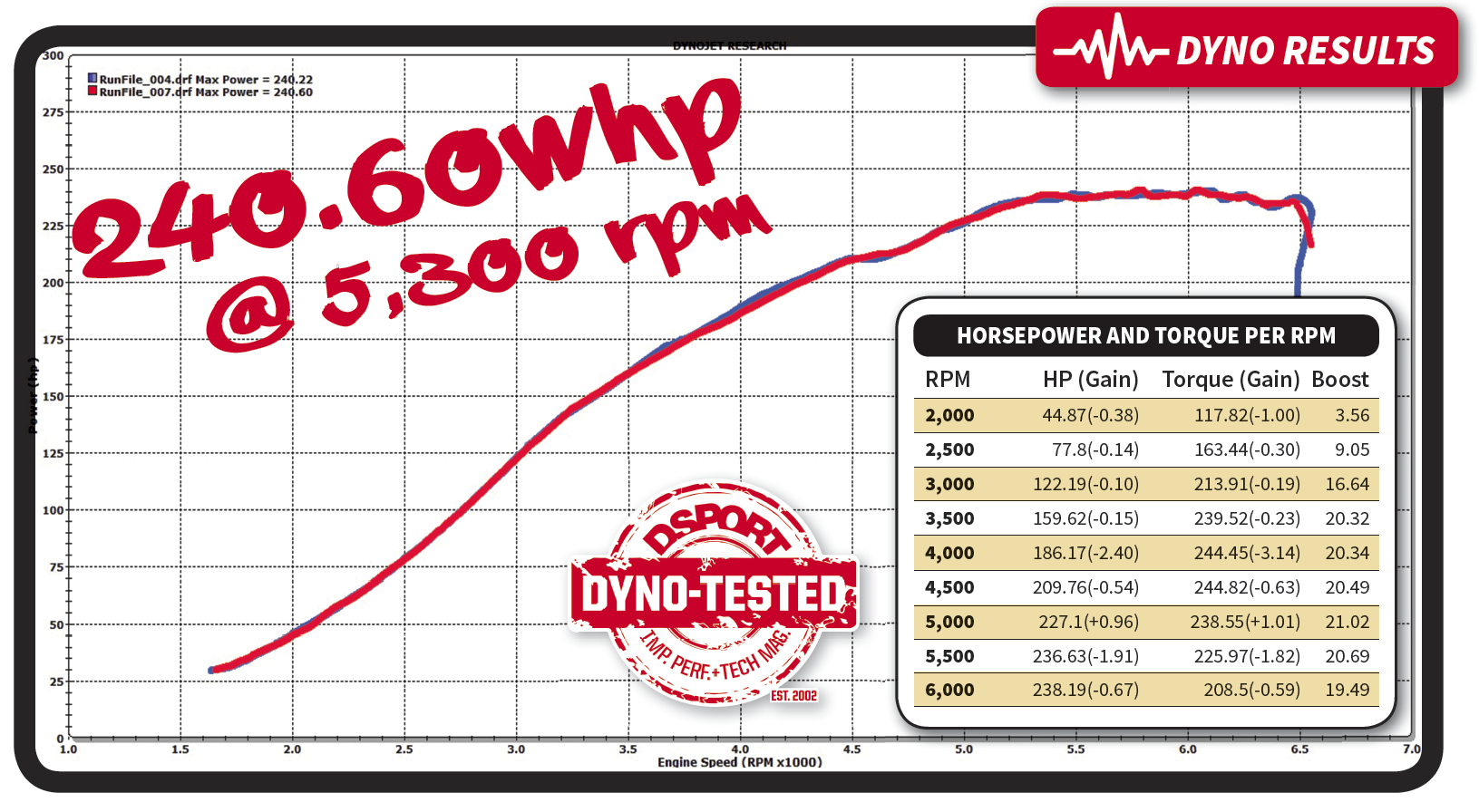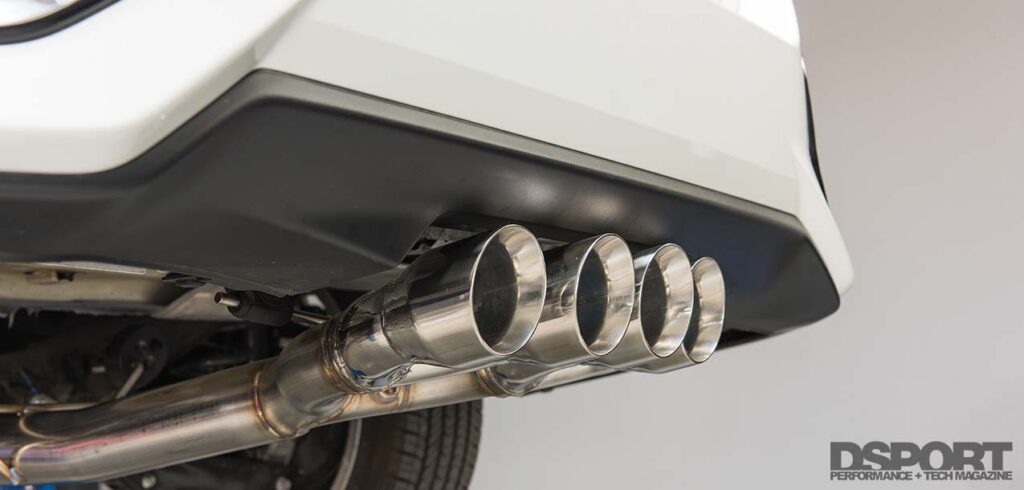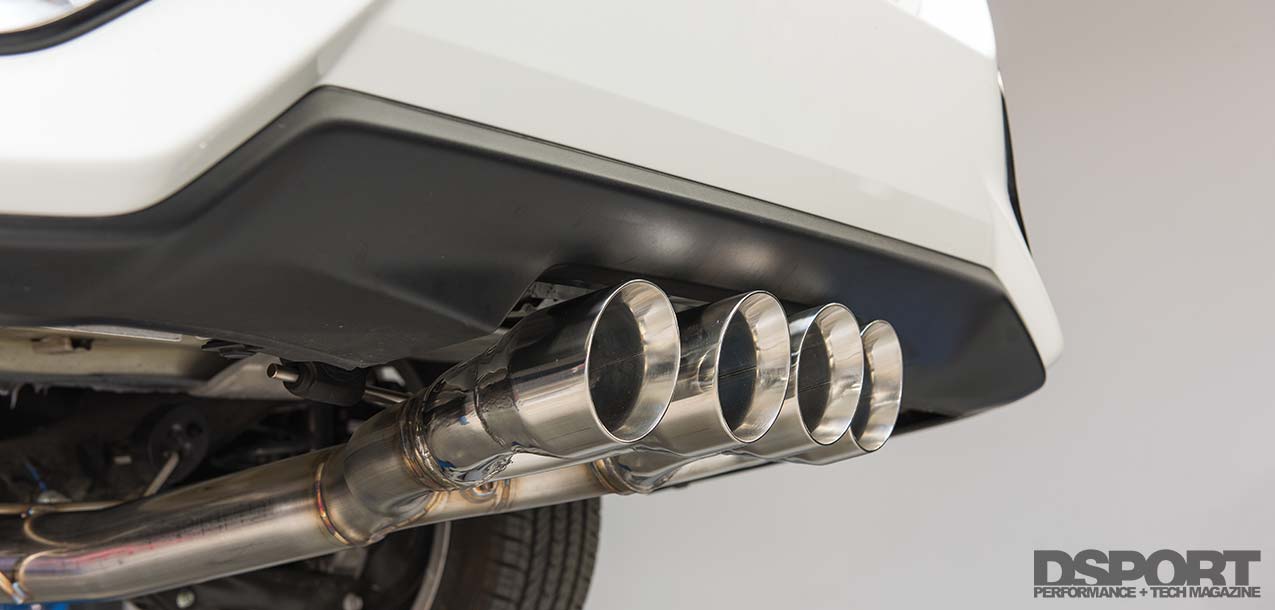 Whats Hot
• Unique quad tip design
• Extremely lightweight
• Aggressive sound
Whats Not
• Surpassed the California legal sound limit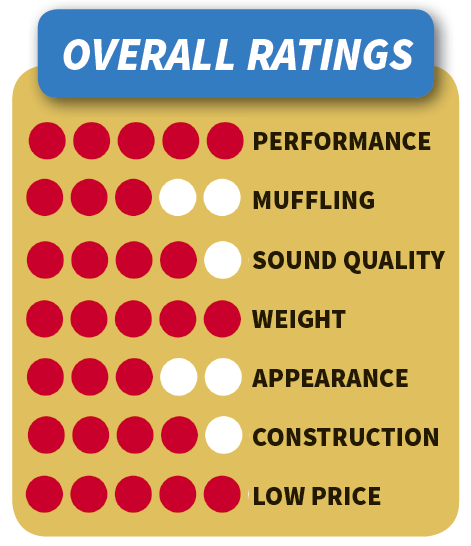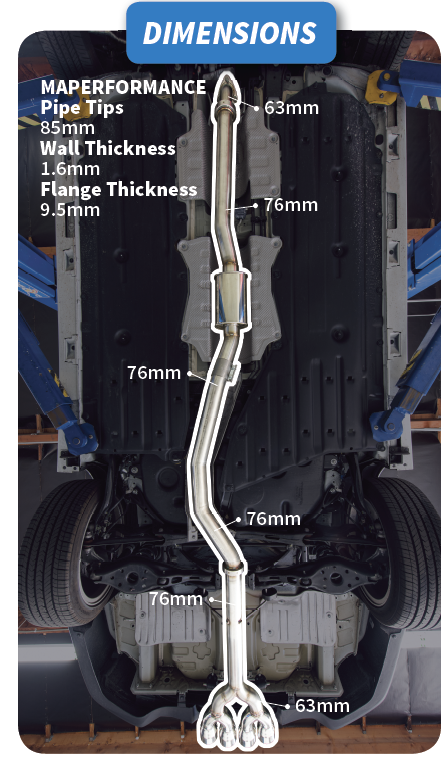 Our Final Verdict
If you want your 10th-generation Civic Si to look different, this system will give you just that. The quad tip design gives your Honda Civic Si a Corvette feel, and the Race system will not disappoint you if you want your car to sound aggressive and come to life. This system offers a significant weight cut over stock. The Race exhaust exceeded the California sound limit.