Remark
Catback Exhaust for Honda Civic Si 17+ Sedan (FC1)
P/N – RK-C1076H-02
---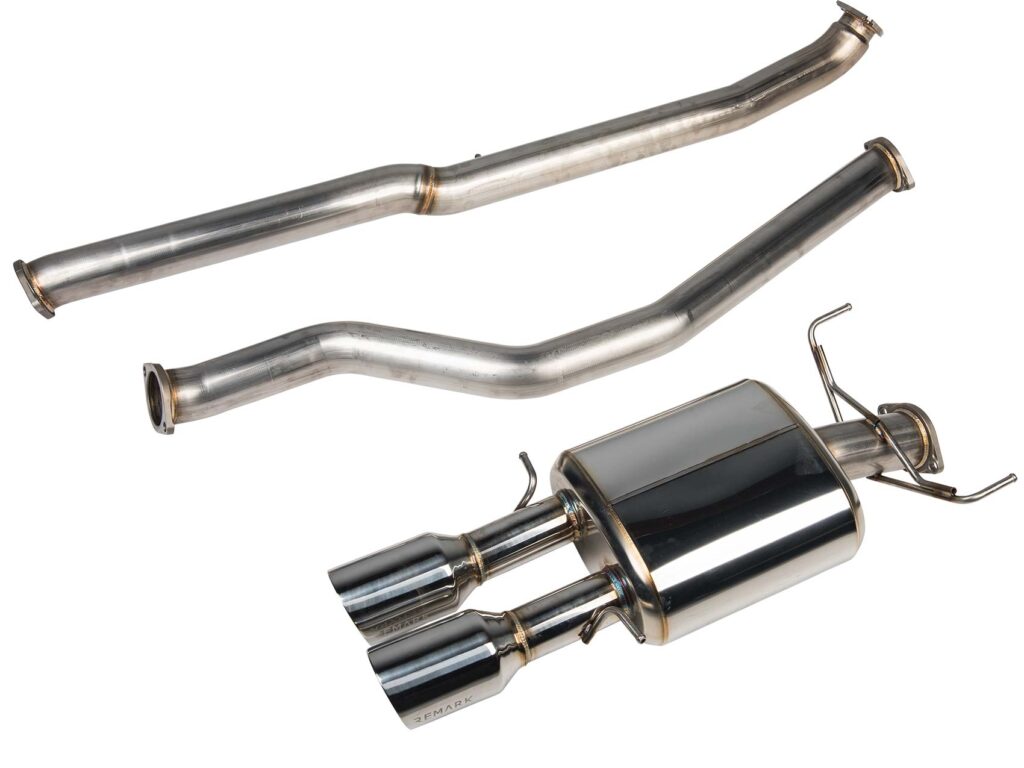 The Remark exhaust for the 10th generation civic si features dual 3.5-inch tips and 3-inch piping diameter. The slant-cut tips work well the Si and make up for the terrible design of the stock exhaust. REMARK laser-cut engraving on the muffler complements its finish, with factory OEM hangers that make installation extremely simple. The madrel-bent pipes are constructed from 16-gauge T304 stainless steel with quality hand-welding. The REMARK system is one of the lighter exhausts on our list, weighing in over 11-pounds lighter than the stock system. Fit and finish are exceptional, with an extremely appealing price tag. Boost remained almost identical to the stock exhaust system, while over 2whp peak power gain and almost 3 lb-ft of torque were realized. The system continues gaining both power and torque throughout the entire RPM band. Considered to be one of the quieter exhausts, the REMARK system is a true performer without being a show-off in the sound department.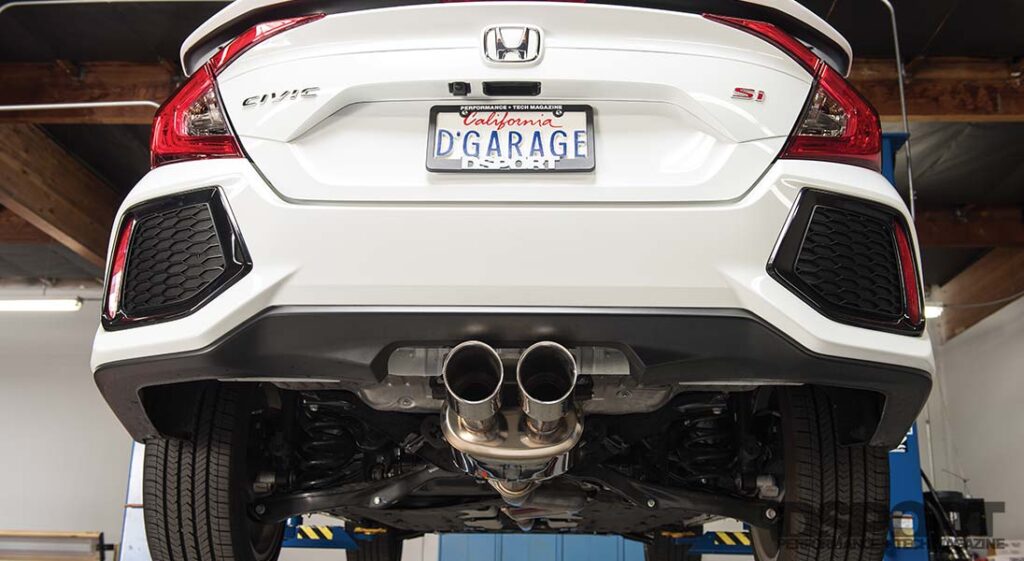 PRODUCT NOTES

Weight: 31.8 lbs. / 14.5 kgMaterial: 304 Stainless Steel

Layout / Weld Type: Three-Piece / TIG welded

Muffler(s) / Resonators:no resonator, single muffler

Wall Thickness: 1.5mm

Flanges: 10.5mm cast flange

Tips: Dual 90mm double wall slant

Hangers: Five, hollow

MSRP: $645.00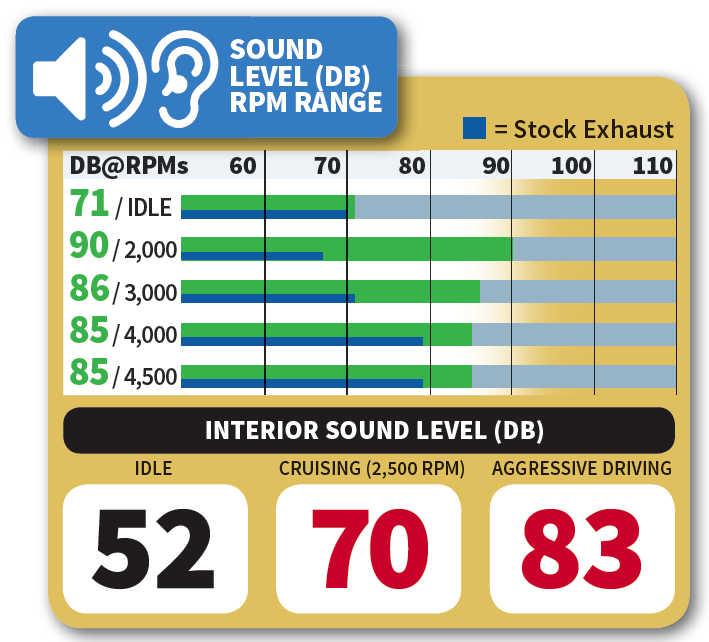 Quality & Detail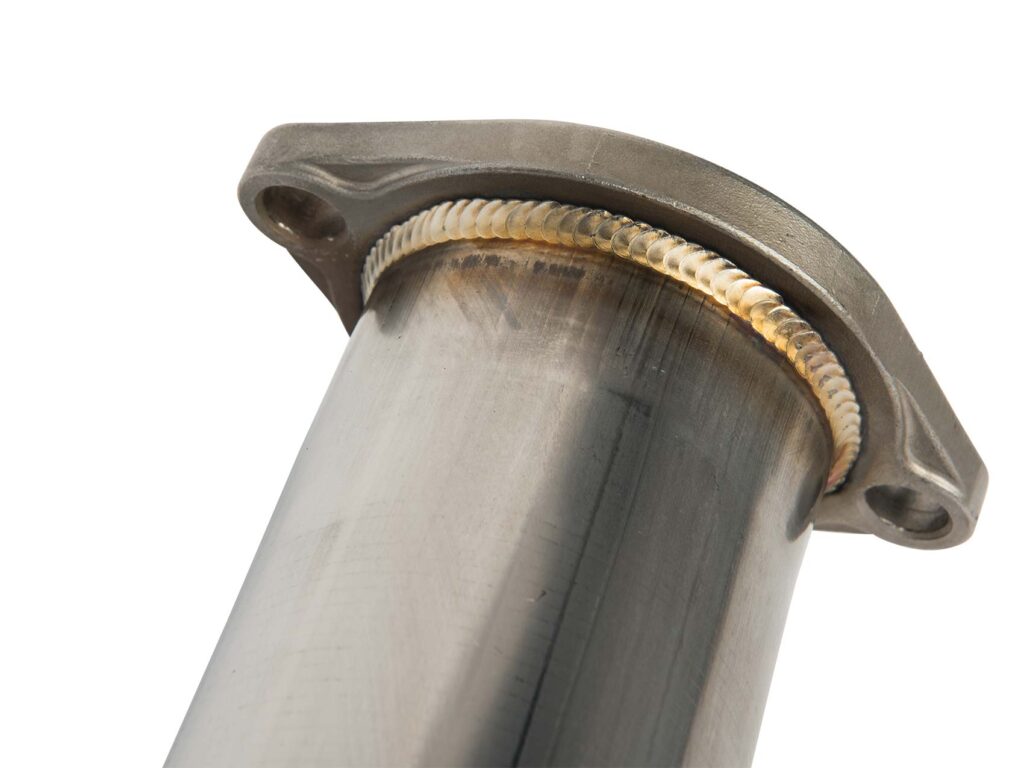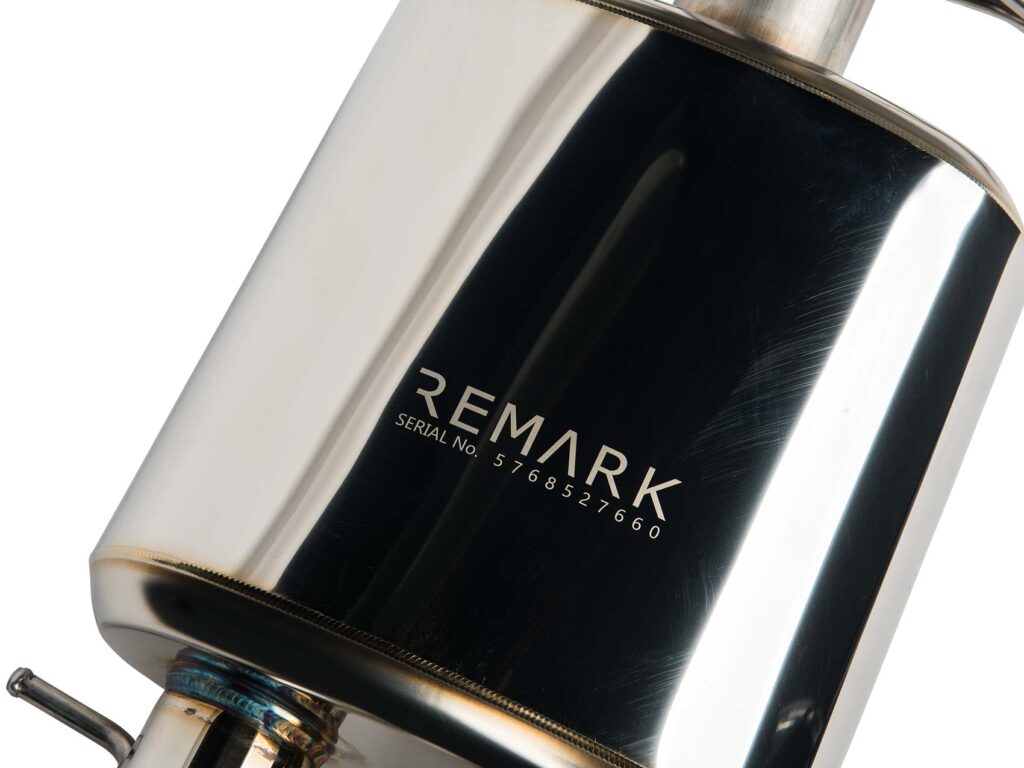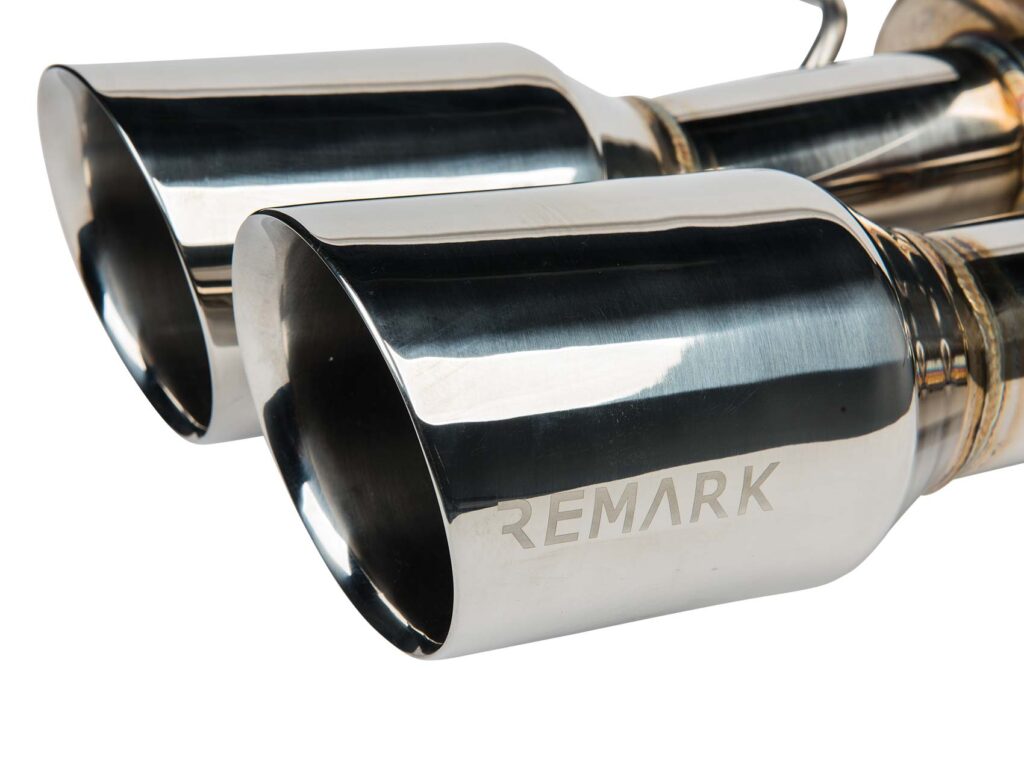 The REMARK system gained the most power and torque at peak and throughout the RPM band.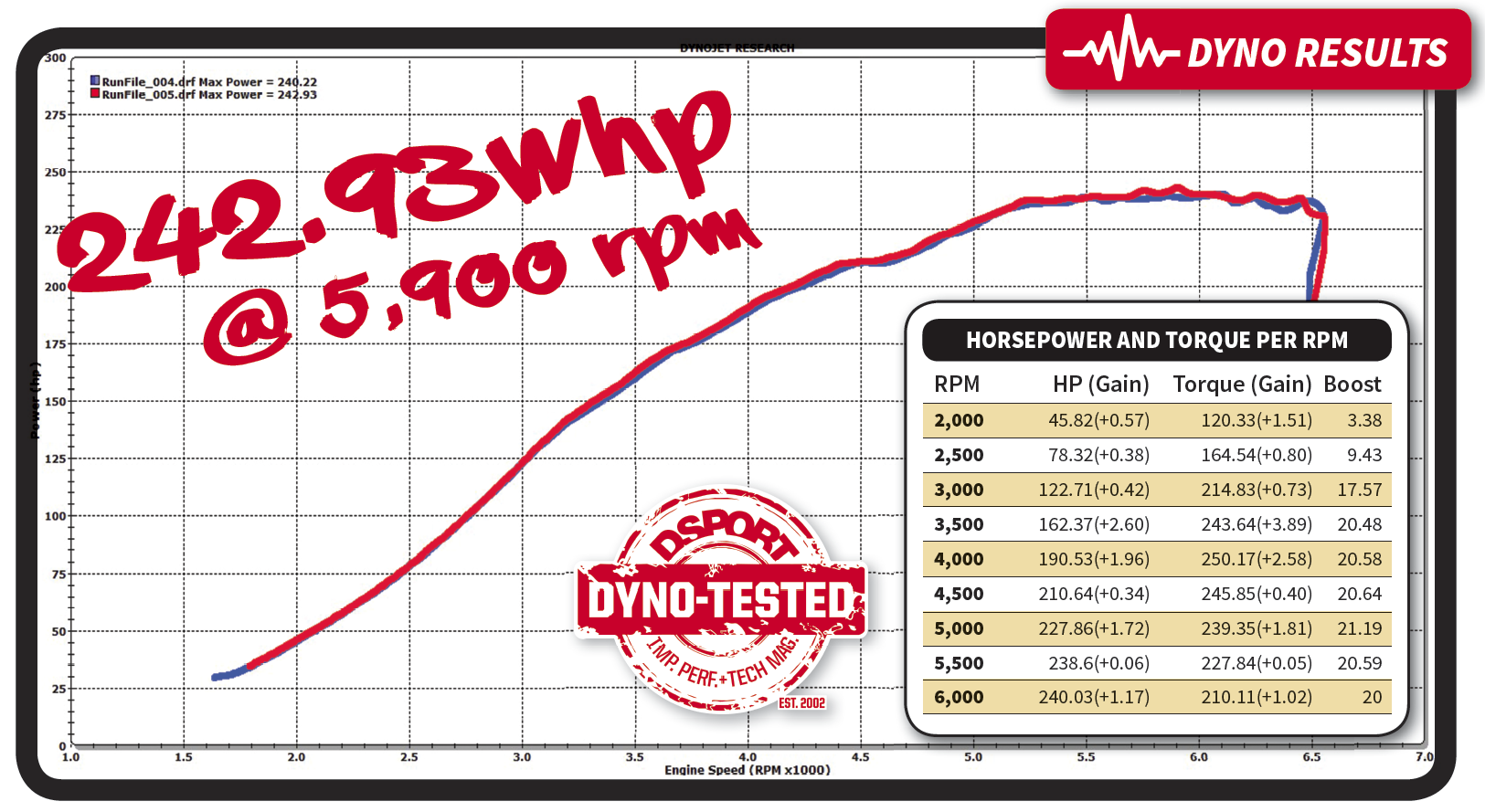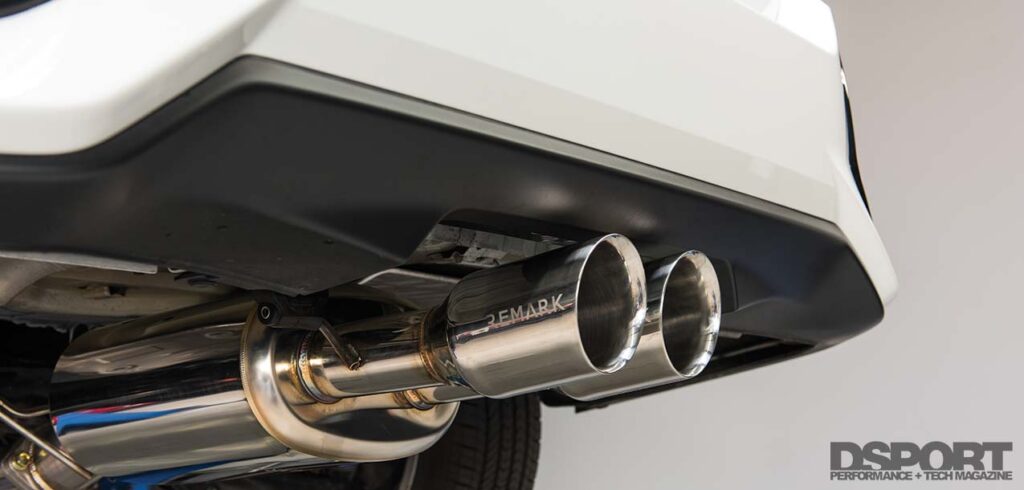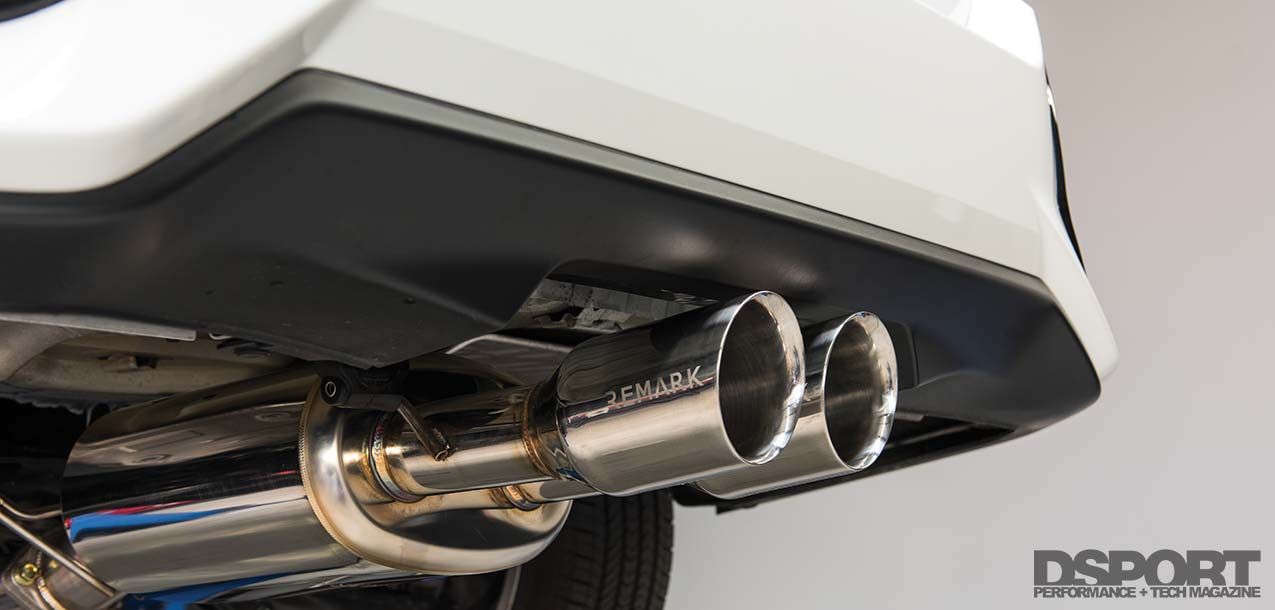 Whats Hot
• Big weight saving
• Most power & Torque Gain
Whats Not
• Slight drone at idle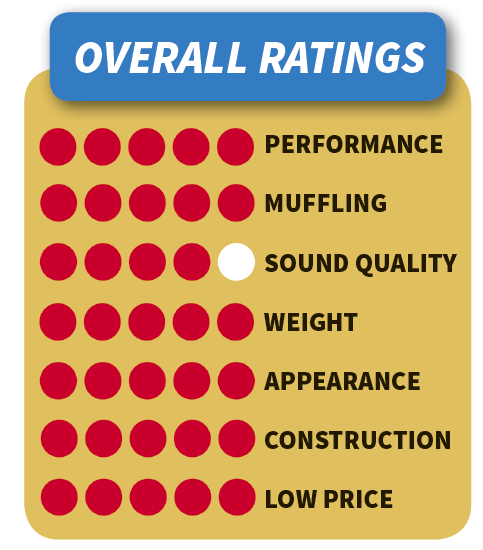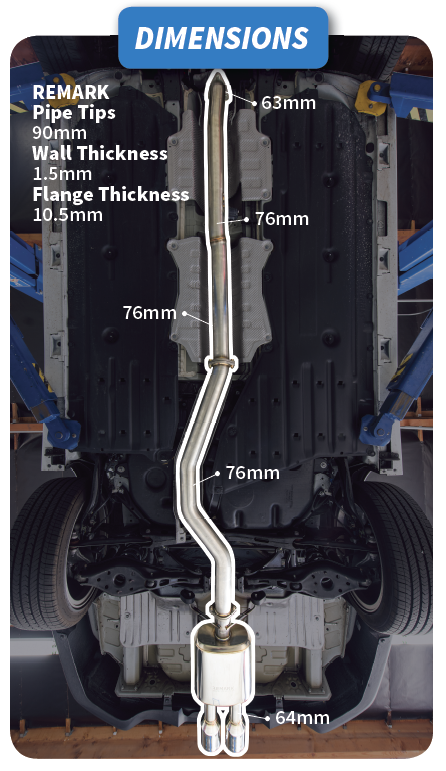 Our Final Verdict
The REMARK exhaust is a no nonsense kind-of exhaust. A true performer, this system gained peak power, peak torque, as well as a constant gain throughout the entire RPM band until the very end. A slight drone can be heard at idle from the back seat. If you don't care to make your Si too loud and you want to gain WHP and TQ in your modification path, this system will deliver.