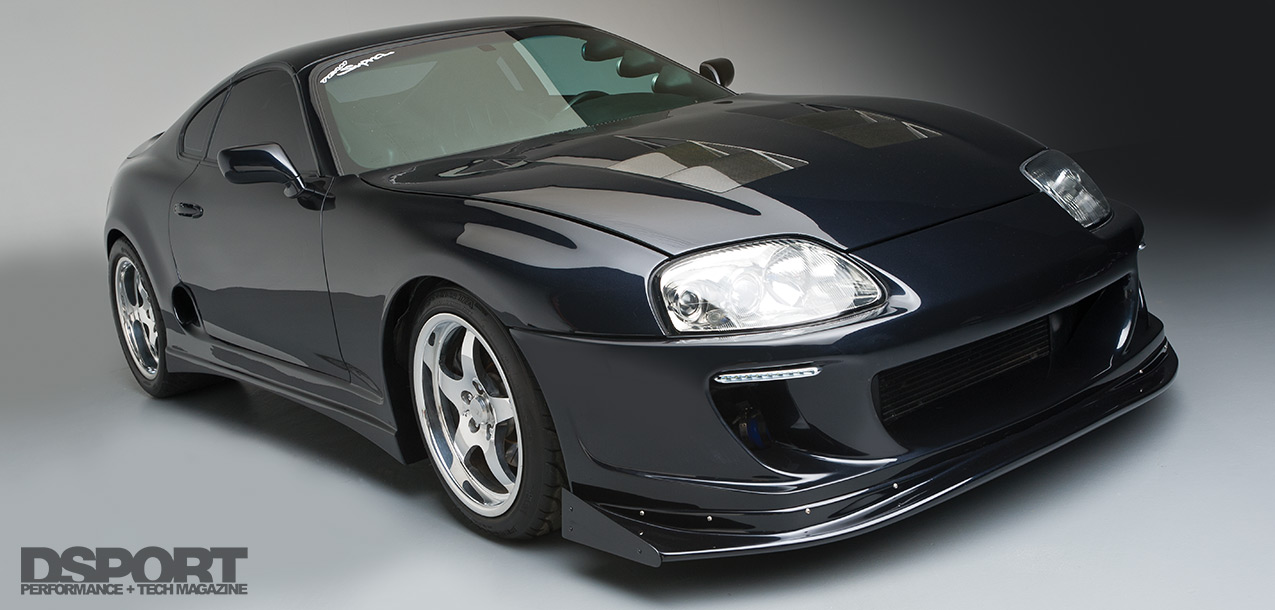 Project builds often start with a particular goal in mind. Whether its astronomical horsepower numbers, single-digit drag strip performance or piles of show car trophies and ribbons, each of us is guided by a different set of wants and desires. When Tyler Pflanz first set eyes on the JZA80 Supra platform, he immediately knew that would be the platform of choice for his project build. Where some projects start with one specific goal in mind, Pflanz wanted it all.
Text by Richard Fong // Photos by Michael Ferrara
---
False Advertising
Pflanz's first attempt was with a naturally-aspirated Supra fitted with an aftermarket turbo kit and a rare body kit. While it satisfied him initially, the lack of a 2JZ-GTE powerplant in his project made his first foray somewhat of a disappointment. He eventually found another Supra with a reportedly built engine that would allow him to pursue his all-encompassing objectives. Unfortunately, the build turned out to be a dud, suffering from shoddy wiring and a blown engine after only 500 miles in his possession.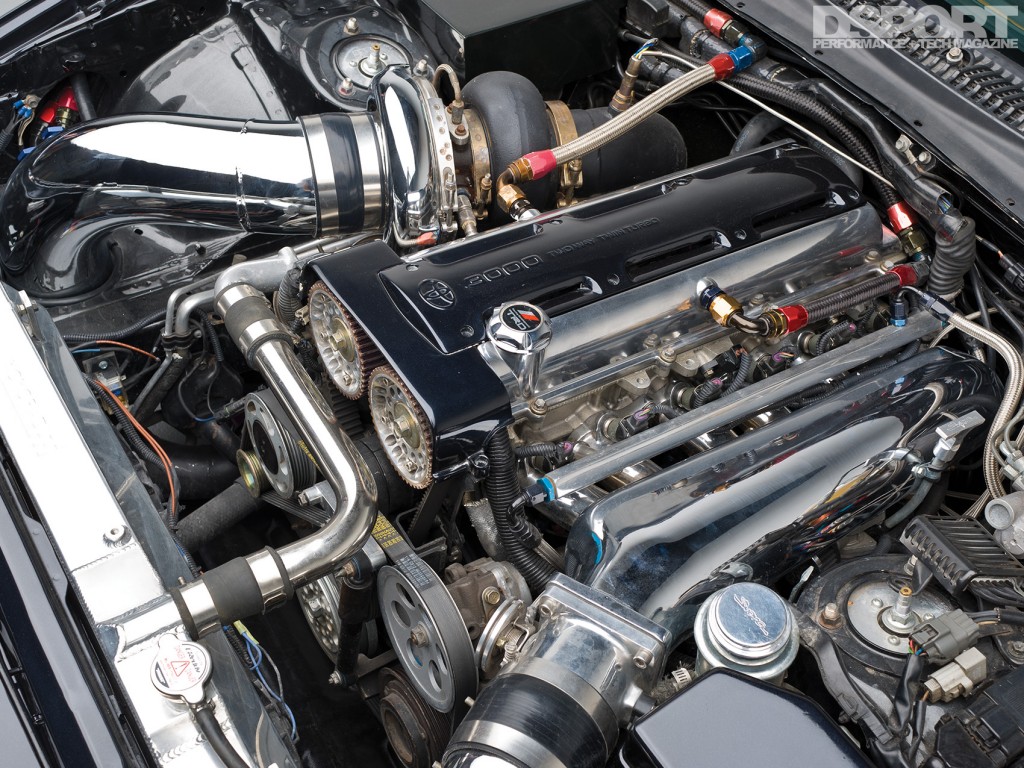 Jack of All Trades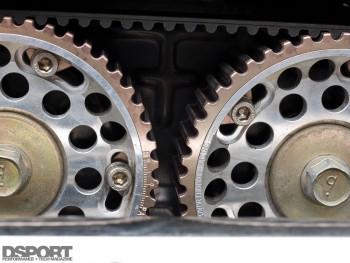 This frustrating experience pushed him to start from scratch and to take his injured Toyota Supra to supercar level. In the world of the JZA80 Supra, breaking into the quadruple digits on the dyno has become far more commonplace, a place Pflanz wanted his Supra to be. "Most cars are built to excel at one thing. I wanted the Supra to be able to go to the track one day, a show the next and then off to work on Monday," he stated. Work began under the hood on the blown 2JZ. He sourced a low mileage engine and took it straight to RPM Engine Development to be reinforced. There, the stout iron block was honed in preparation for 8.5-to-1 compression forged aluminum CP pistons linked to the factory crank by way of Carrillo connecting rods. RPM then reworked the intake and exhaust ports before seating BC Brian Crower +1mm valves for improved airflow through the engine. To supplement the larger ports and valves, stiffer BC valve springs and lightweight titanium retainers keep the valves from floating now that higher lift, GSC stage 2, 274-degree duration camshafts complete the cylinder head assembly. To keep the head from lifting under high boost conditions, ARP L19 head studs provide the clamping force to keep the longblock assembly together.
Deep Breather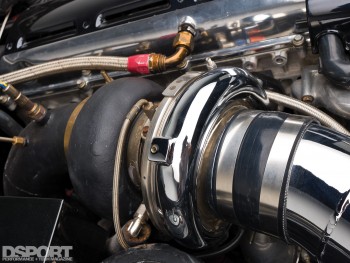 A fortified 2JZ engine has been proven to easily deliver the goods above 1,000 horsepower when matched to proper components. With this target in mind, a Sound Performance exhaust manifold directs spent gasses to the turbine inlet of a Garrett GT4508R turbocharger. The high enthalpy exhaust gasses exit the turbine housing through a 4-inch downpipe to an electronic Y-pipe cutout. The cut out can (at the flick of a switch) direct the exhaust flow to the ground unrestricted when racing at the track while quieting the exhaust note through a 3-inch exhaust for street driving.
On the flip side of the turbo, an 80mm inducer draws in and compresses ambient air. The compressed air flows through an HKS Type R front- mount intercooler to exchange heat with the atmosphere. Once chilled, the cool and dense air passes through an Accufab throttle body to be distributed equally to the cylinders by way of a Virtualworks intake manifold.