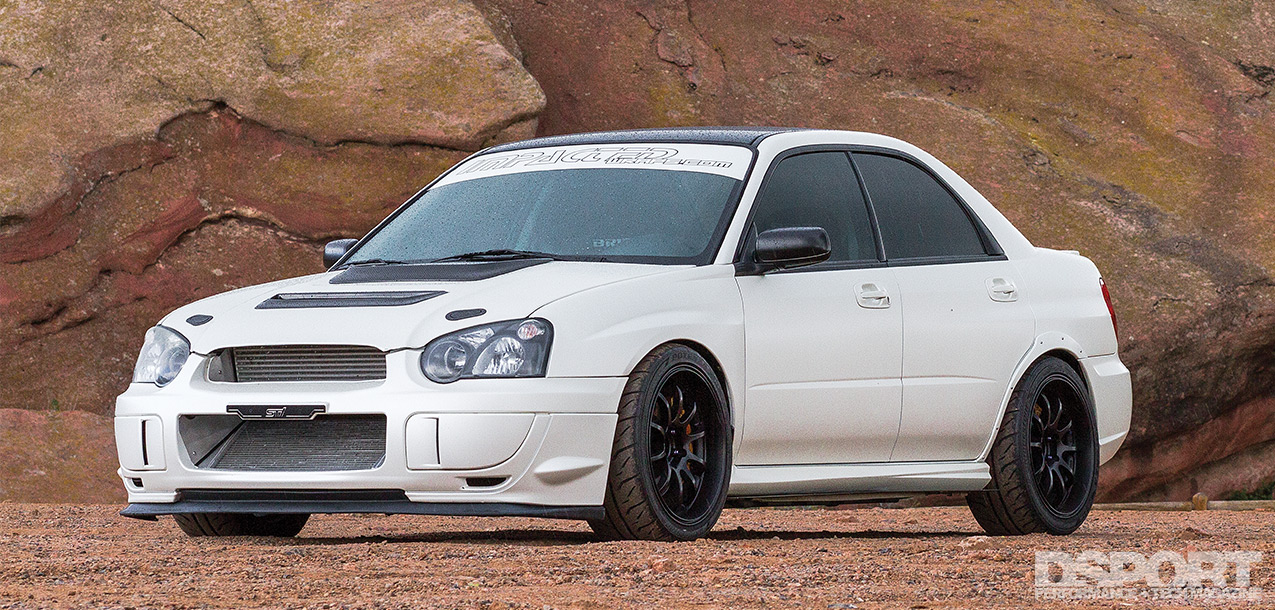 Side Deals
As multiple side projects got underway, the Subaru was on its road to recovery. The highest priority went to rebuilding the blown EJ257 engine. Troy Matta and his team at Suba Performance in Denver, Colorado took the reigns on the engine build by fortifying the internals of the flat four. Suba Performance replaced the factory connecting rods and pistons with forged counterparts by Manley Performance and CP Pistons. Before assembling the engine, the crankshaft received a nitriding process to ensure bottom-end strength and durability.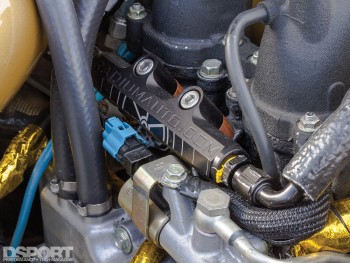 With Suba Performance addressing the engine, Molitor spent his time drafting ideas for the v-mount system. Space constrictions in the engine bay presented the biggest challenge to packaging a v-mounted intercooler that would be capable of sustaining high horsepower. Wanting to keep the engine bay of the Subaru as close to factory as possible, the best compromise involved removing the upper and lower radiator supports to make way for properly sized intercooler and radiator cores. Removing these supports necessitated the fabrication of new brackets and mounting locations for several engine bay components. Molitor utilized a Bell air-to-air intercooler core and crafted custom end tanks to fit between the headlights of the Subaru. Rounding out the v-mount system is custom intercooler plumbing, which Mangnall had finished with a gold powder coat. The coup de grâce for the system is the aluminum ductwork that directs airflow through the intercooler and radiator cores.
The aerodynamics of the STi underwent a round of changes as well. With airflow directed into the engine compartment by way of the new v-mount setup, ventilation through the hood became a requirement. A Seibon carbon fiber reverse hood scoop replaced the factory scoop. Additionally, a secondary carbon fiber vent creates an unobstructed flow channel through the hood.