"Second hand" implies used, sometimes abused, and usually far from perfect. Few of us enjoy the good fortune of being the first owner of a tuner car. When a car "sold in relatively low volume, as was the case with Toyota's JZA80 Supra, finding a clean second or even third hand car becomes quite the challenge. This proved to be the case for Randy Posada of Bridgewater, New Jersey. Posada had always admired the timeless bodylines of the fourth-generation Supra, citing "The exterior design was ahead of its time for a 90's sportscar." Unfortunately, a vast majority of the twin-turbocharged 2JZ-GTE equipped models have already been modified at one point or another, leaving Posada with few options for a truly clean slate to build upon.
Text and Photos by Richard Fong
---
No Turbos, No Clutch, No Problem
While the intent was to find a clean, unmolested Supra turbo, Posada's search finally ended with a near mint, low mileage, naturally-aspirated, automatic Supra. Searching for a non-turbo and automatic Supra proved the best combination for avoiding an already modified chassis. This mid-1993 Toyota Supra's near perfect condition made it the ideal starting point for Posada's project. His plan included a 2JZ-GTE engine swap and an automatic- to-manual conversion. After completing the swap and conversion, he looked for a combination to deliver 500 horsepower. But the parts he chose fell short of his expectations.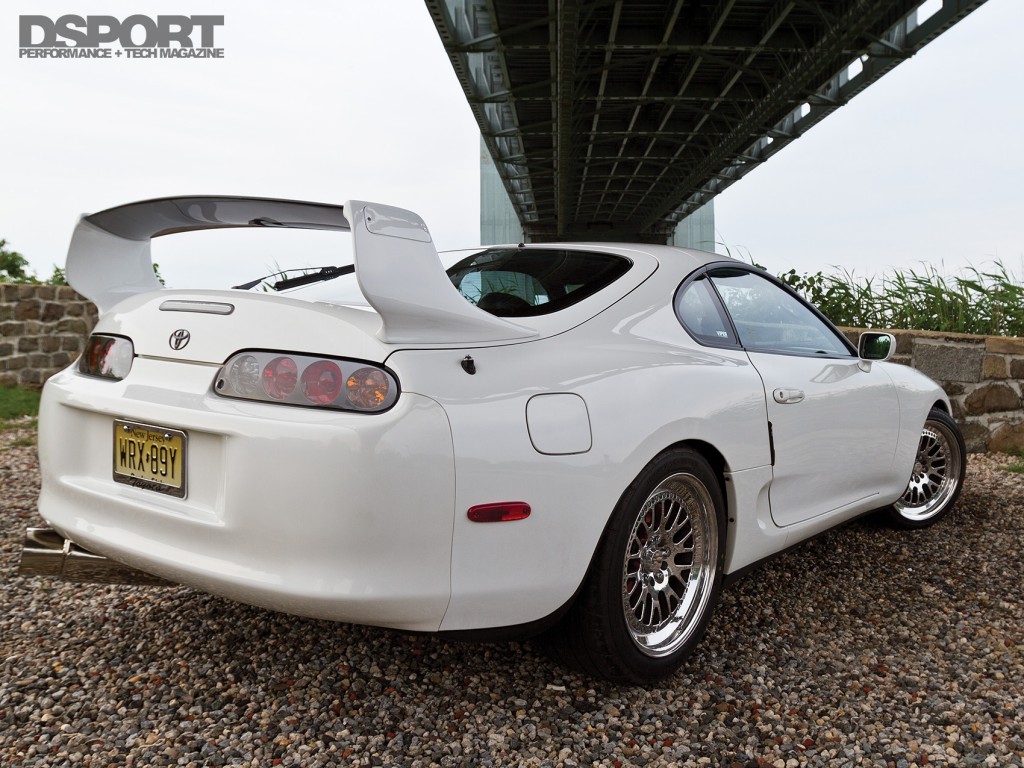 The Artist And The Apprentice
At a local car meet, Posada found a mentor and his future technician, Gonzalo "Gonzy" Ramirez. Ramirez took Posada for a ride in a 2JZ-swapped MA70 Supra Mk 3, and Posada was blown away. "After that ride, I realized that I was barely scratching the surface. I kept in contact with Gonzy over the next few weeks, exchanging ideas for setups and power potentials," said Posada. With the advice that Ramirez lended, Posada decided to step up his expectations and aim for a more powerful build.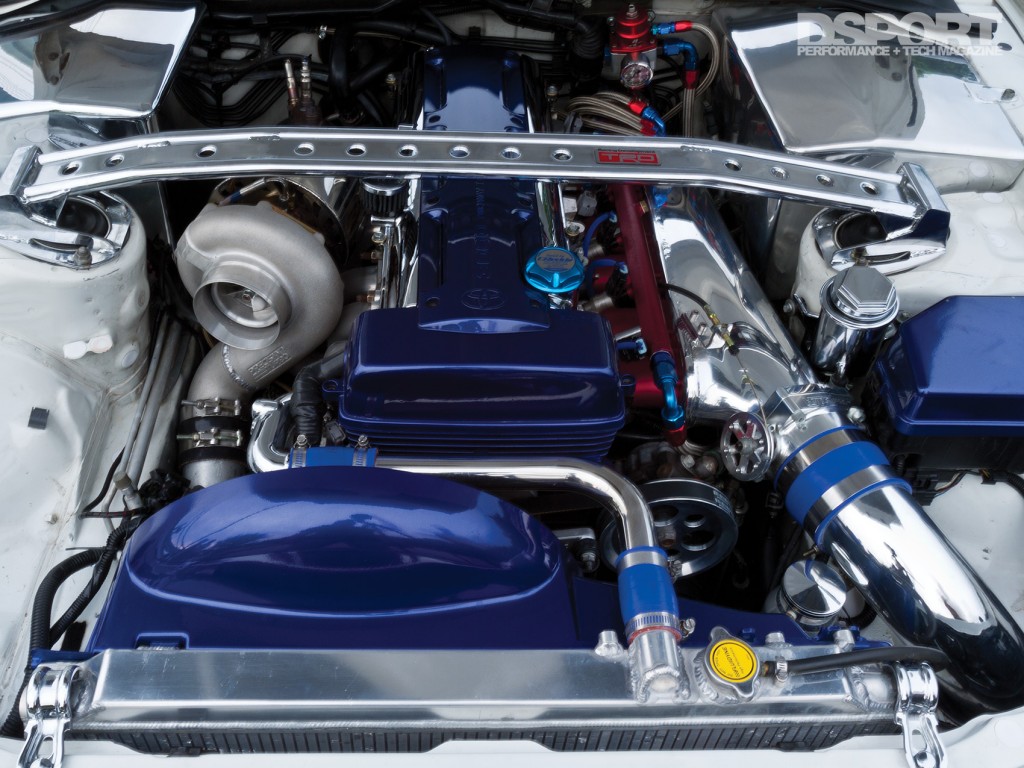 The First Brushstroke
Toyota's capable 2JZ-GTE engine has proven itself to support well over 800 horsepower with the factory rotating assembly. Posada wanted to maximize the potential of the factory block, so Ramirez addressed this request and put his experience to work. In order to make more power with the 2JZ engine, increasing the mass of air and fuel drawn into the cylinders for combustion was imperative.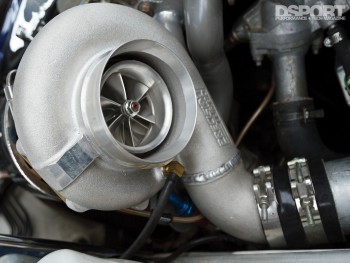 Improving the volumetric efficiency (VE) of the engine while increasing the turbocharger's capabilities are two proven methods to increase mass air delivery. Posada selected a pair of GSC Power-Division S2 camshafts featuring greater lift and longer duration to actuate a complete Supertech valvetrain to improve the engine's VE. A Boost Logic manifold was selected to drive a single Precision Turbo and Engine PT7175 turbocharger. With the high enthalpy gasses spinning the turbine wheel, the T4-framed turbocharger generates boost pressure, forcing ambient air through an HKS Type-R front-mount intercooler to exchange heat with the atmosphere. Once chilled, the air charge flows through a Hypertune 102mm throttle body and manifold before being distributed to the intake ports.