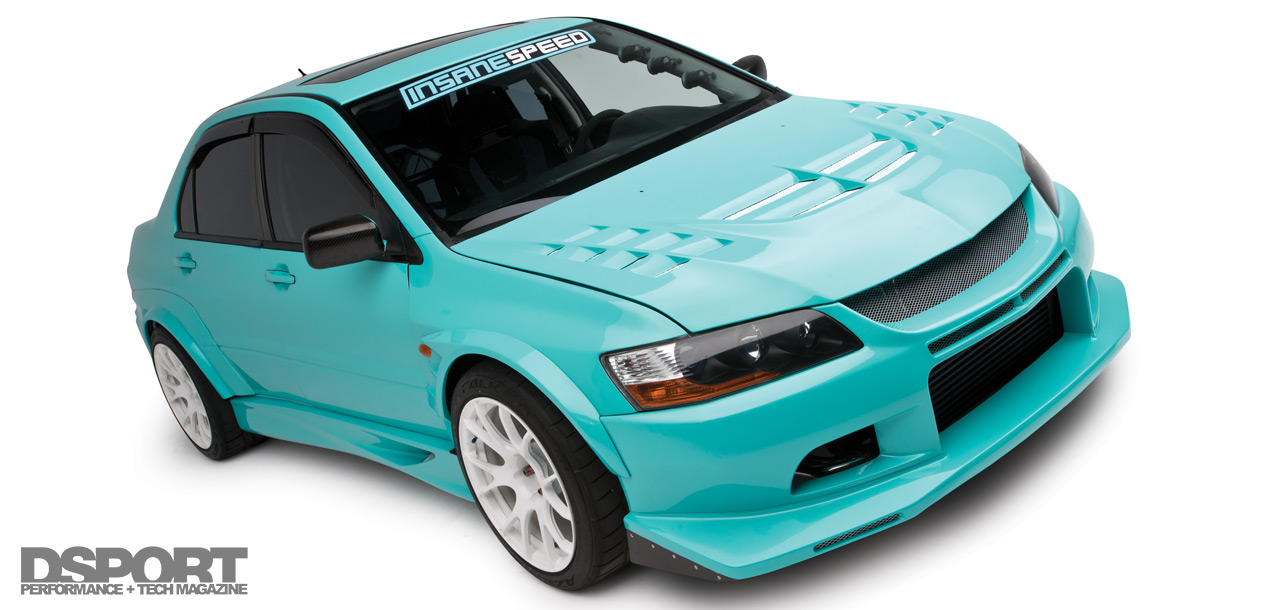 SUFFERING A TOUGH DEFEAT WILL EITHER BREAK A COMPETITOR OR MAKE them come back stronger than ever. For Tristan Smith's EVO, the defeat came at the Shift S3ctor Airstrip Attack half-mile drag race. In September 2011, Smith purchased a turn-key 700-horsepower EVO VIII streetcar. With "get-me-intotrouble" horsepower available at the push of the pedal, Smith sought a safe and lawful outlet to explore the power of the EVO. This search led to participation in the February 2012 Shift S3ctor event. While running against a 900-horsepower GT-R, Smith's EVO blew a head gasket and melted holes in the cylinder head. This stroke of poor luck could not dampen Smith's passion for power, as he began formulating a new build plan on the ride back to his home in Las Vegas.
Text by Richard Fong // Photos by Michael Ferrara
---
Once Bitten, Twice Motivated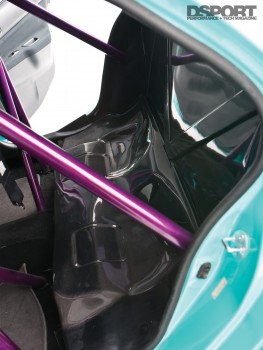 Admittedly, Smith could not ignore the horsepower bug's bite. The "totaled" engine offered an opportunity to build an engine for even greater output. To accomplish his goal, Smith sought the assistance of Las Vegas tuning shop, Insane Speed. Working with Todd Allen and Mike Angel, Smith discussed his hope to produce over 900 horsepower on E85. After forging a game plan, Insane Speed started by sourcing a new 4G63 block and head to form the backbone of the engine build. The cylinders were overbored to 86.5mm and then filled with a set of 9.5-to-1 compression CP Pistons. A K1 Technologies 100mm stroker crankshaft and Carrillo H-beam connecting rods were chosen to increase displacement while increasing the horsepower capacity of the rotating assembly. The new bored-and-stroked 4G63 now displaces 2,351cc, an increase of nearly 18-percent over stock.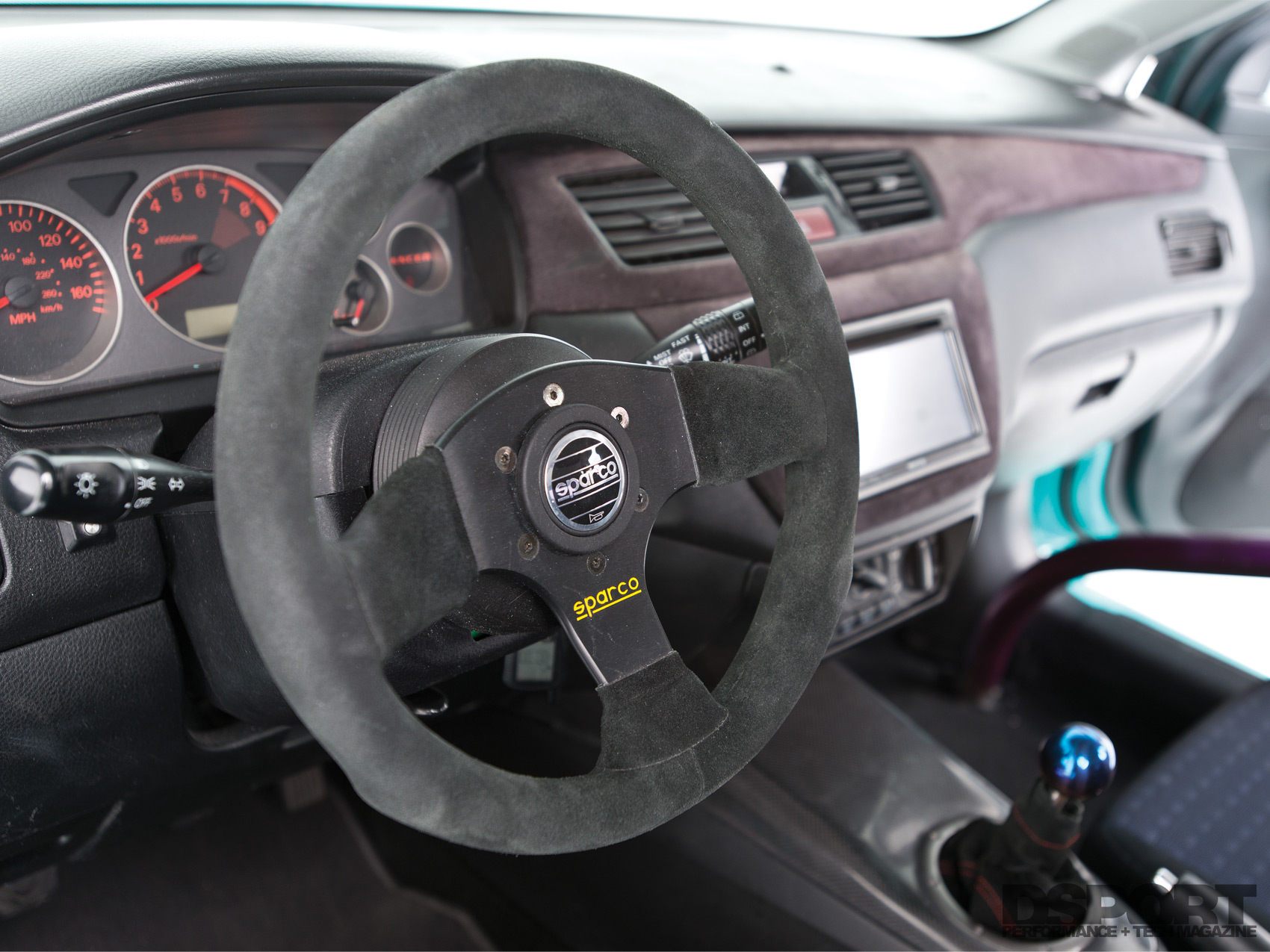 To make best use of the added displacement, improving volumetric efficiency became the next objective. The head received an Insane Power CNC race port program to facilitate improved flow through the cylinders. Once machined, a complete Ferrea valvetrain filled the head. The oversized valves are now lifted by a pair of Comp Cams 280- degree bumpsticks. The head is secured to the block with ARP L19 head studs supplying the clamping force necessary to contain higher cylinder pressures.

Braving The Boost Pressure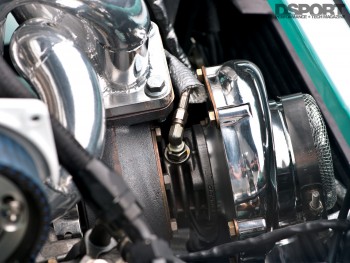 Adding displacement to an engine allows the use of a higher-capacity turbocharger without sacrificing response. Smith chose a Precision Turbo & Engine PT6765 turbocharger to support the flow levels for 900 horsepower. An AFI exhaust manifold channels spent gasses into the turbine inlet to drive the turbo. On the cool side, the billet compressor wheel sends 38 psi of compressed air to an Extreme Turbo Systems intercooler. The cooled air charge flows through a ported factory throttle body while a Wilson intake manifold distributes the air to the intake ports.