Many people say that if your job is your passion, you won't work a day in your life. But when your job becomes work, it will often kill that passion. For Bob Wilkinson, his passion for cars started before he could drive, and after taking shop courses in high school, he decided to be an automotive technician. After attending technical school, Bob went to work as a mechanic. But after five years as a technician, he began to lose the passion for his own project cars. He recalled, "When you're working on other people's cars all day, 40 hours a week, it drains the motivation to work on your own project. In fact, I had little interest to work on my own project car. I was burnt out and started looking at other opportunities. I answered a job posting for a paintless dent repair technician. I learned the trade and found enjoyment in repairing car bodies. I never looked back at being technician ever again."
---
Text and Photos by Richard Fong
REKINDLED PASSION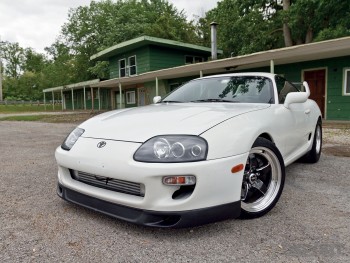 After taking on his new position, Bob's passion for cars returned. He was just about to start a serious project when the opportunity to trade for a clean 1994 Toyota Supra Turbo crossed his path. Without hesitation, Bob made the trade for the Supra. But this machine was far from flawless, as the Supra came to him with rod knock. A complete engine rebuild would be necessary. Fortunately, his experience as a technician made tackling the engine build less of a hardship and more of a enjoyable project.
BITTEN BY A SHARKEY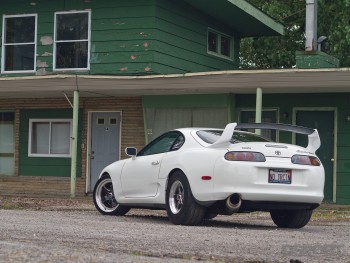 It was at this point that Bob began surfing the web in search of used parts that he might be able to utilize in his engine rebuild. He ran across a set of connecting rods for sale by John Sharkey (whose Supra we featured in issue #131.) He purchased the connecting rods from John and then committed to buy a turbo manifold that John was working on but had not completed. Bob reminisced, "John and I had a rough start, as he led me on with empty promises of finishing the manifold within the timeframe that he had promised. But he did eventually deliver after I hounded him for months to finish the manifold. But all has been forgiven, as he has become one of my closest friends and a mentor as well. John taught me how to TIG weld and before I knew it, I had purchased my own welder."
THE QUEST FOR PERFECTION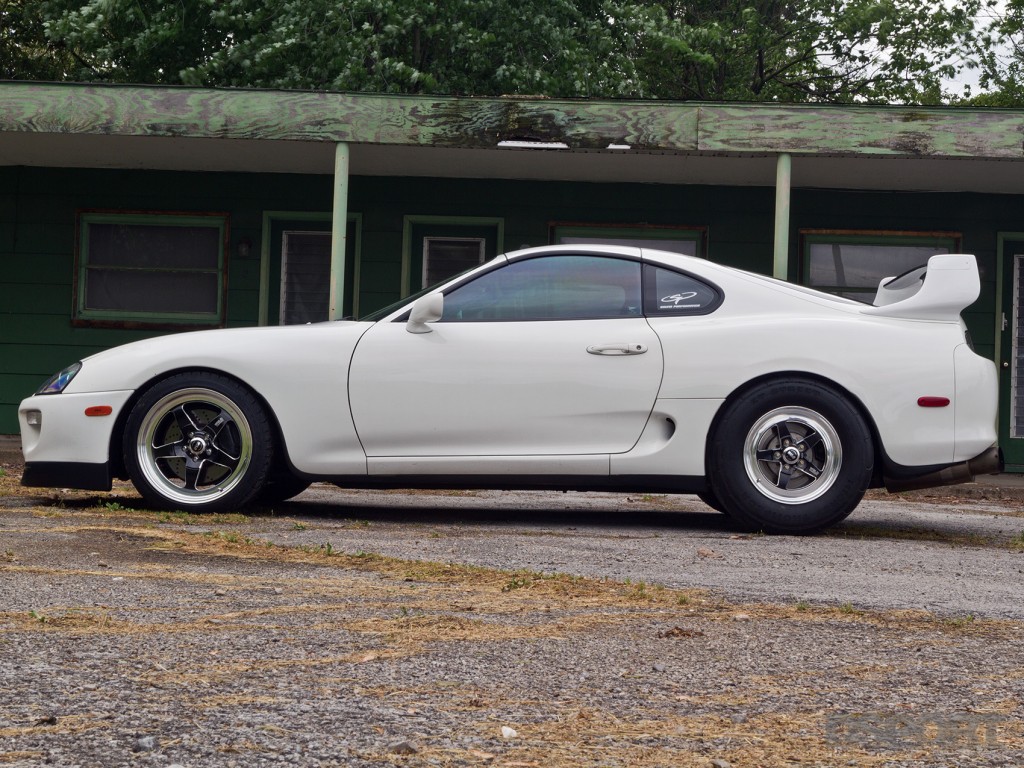 Bob admits, he is not easily pleased when it comes to project car builds. He rarely finds contentment with a build and often feels the need to upgrade or make changes after completing a round of modifications. He rebuilt the engine twice (once due to negligence on his own part, once due to inadequate parts selection) and he finally decided to aim for a loftier goal. His target was to build a 1,000 horsepower engine for the Supra, and do so in his own garage. He wanted to be able to take the Supra to these new heights while retaining the comforts of a streetable machine. With John's help and advice, the new project began.