SUBTLE YET SPECTACULAR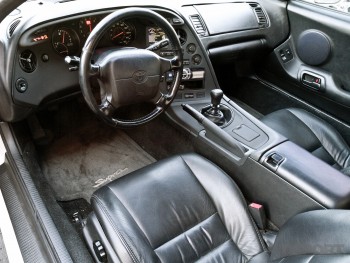 On the exterior, the factory bodylines were retained with exception of a Rod Millen Motorsports wing. But anyone looking at the car would know that this Supra was a serious contender, especially with the massive Hoosier drag slicks mounted to Weld Racing wheels under the rear fenders. Updated headlights and taillights further help this 94 look the part of a late-model 97-98, completing the list of exterior refinements.
FULL CIRCLE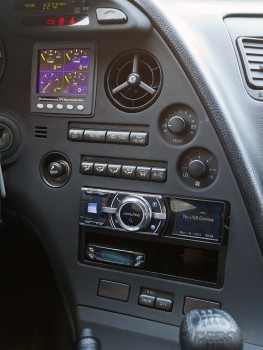 For Bob, this project has helped him to enjoy the return of his automotive passion while inadvertently seeing another aspect of his life come full circle. Bob explained, "I never thought that building this car would help me realize a dream I hadn't thought about for some time. What few people know, is that my father, who died when I was fairly young, built a motorcycle that was featured in Cycle World. I still have that issue. Having the honor of seeing my Supra featured in the pages of DSPORT reminds me of my father's accomplishment, and it makes me proud of my build. I'm thankful for the help and support of my friends like John Sharkey who have kept me motivated and driven to see this project through. While I rarely find contentment, with this project, I think I finally have. It's the total package and I like it just the way it is." As Bob enjoys the fruits of his labors, he looks forward to the next race day where he'll reach for top speeds in the half mile and quick times in the quarter mile.
---