"2JZ, No Sh*t" was once said in the movie Fast and Furious about a 10-second Supra. While the fourth-generation Supra was still in the midst of production during the filming of this movie, the writers were able to realize the potential that lies within the engine compartment of this Japanese legend. 10-seconds is no longer impressive, and today, racers like Jared Holt have managed to pilot their 2JZ-powered Supras into the 7-seconds – a number that could've given Jesse from the movie a mini-heart attack. Over the course of 10-years, Jared Holt was fortunate enough to own all of his dreams car, but this Supra in particular stands out.
Text by Bassem Girgis // Photos by Jeremy Davis, Hasibur Khan, and Lou Renova
DSPORT Issue #212
---

Cherry On Top
Jared Holt is a fan of the import performance scene. He has owned some of the most iconic 1990s vehicles to ever get out of Japan. "I started my love for cars with a 1995 VR-4, then I moved to RX-7s," said Holt. To complete the childhood dream, however, Holt needed to own a fourth-generation Toyota Supra. Jared was finally able to purchase this Supra, finishing up his collection over a 10-year span. The real work didn't start until the Supra made its way into his garage in 2011. It was time to come up with a plan for his newly-acquired JZA80 and start making passes on the drag strip.

The Plan
"The 2JZ is the best import powerplant to try and go fast with," said Jared Holt. "I like to push the envelope and go as quick as possible. I think we've pushed the envelope with the stock 2JZ block for sure." Pushing the envelope can mean different things to different people. For some, it may be getting the car to run 10-seconds, for others it could be about exploring the limits of the block, but for Holt, it was about going all out and becoming one of the quickest in the world, even if it means he would be facing the sky upon launch.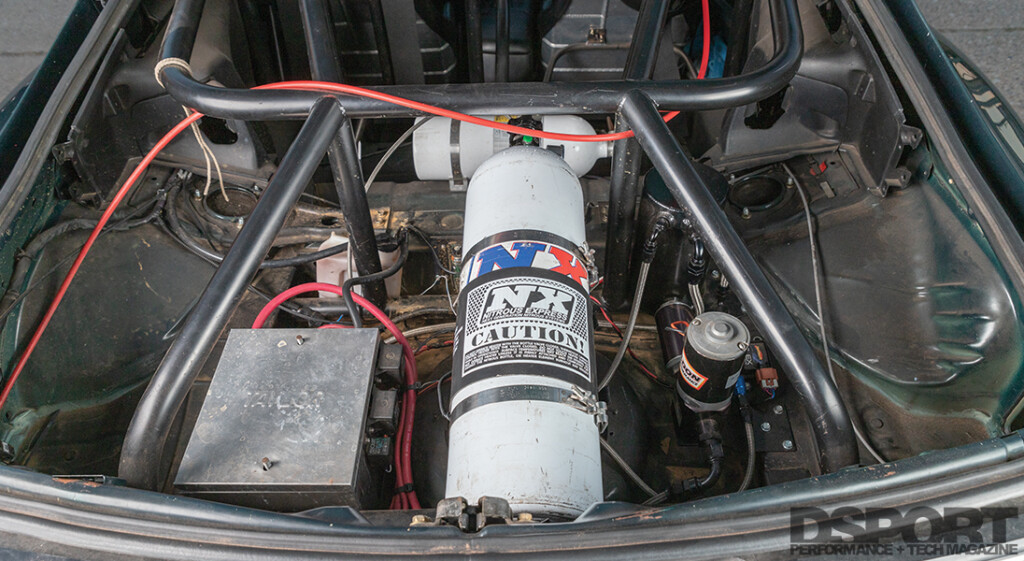 "My goal from the start was to beat Farm Truck on Street Outlaws," Holt explained. "I got the chance to race him in the early seasons, and the car was pretty stock back then. It was bad how bad he beat me, but it was fun." The fun was enough to get Holt to take some serious action and erase that loss off his Supra's record. Shortly after this race, Jared sent the car to RealStreet to start the transformation that would later become a seven-second car.

The stock wet block has proven to handle a massive amount of power with all of the upgraded internals, but to get to the next level, Holt may switch to a billet block. This will allow him to reach 6-seconds.
Making Power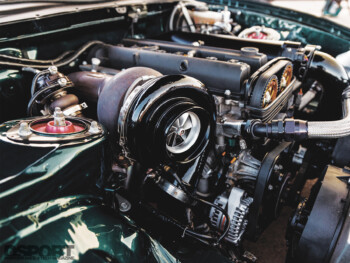 To get the 2JZ-GTE to move this Supra much quicker, it was stroked to 90mm. A Weldon 2345 fuel pump feeds 2,000cc and 1,050cc injectors, and a Precision 8385 Street Fighter turbocharger matches it with enough air. The stroked 2JZ-GTE sends power through the RPM TH400 transmission to the rear wheels. With 275 Pro Mickey Thompson Radials in the rear, the 1,500+whp and 1,000+ lb-ft of torque produced by the engine gets the Supra's nose all the way up in the air every time Holt launches it on the strip. This massive power is accomplished on One Ethanol R fuel when running at 48 psi of peak boost.
Seventh Heaven
Getting to the seven-seconds requires some trial-by-fire, literally. At drag week, this Supra was making a pass when it caught on fire going through the traps at 170 mph. The driver at the time, Jay, kept his cool and stayed off the wall, but watching his Supra on fire was not the most relaxing for Jared. Jared's Supra went on to record a 7.5-second time in the quarter-mile at 185 mph, making every step along the way worth the heartache. "One of the best moments would have to be this year," Holt reminisced. "I was able to drive around a Mustang at TX2K while in the air on a power wheelie. The car did two wheelies and still managed to go 7.77-seconds." Jared's latest achievement, however, was winning Outlaw Armageddon, when he went home with $15,000 in front of all his friends and fans.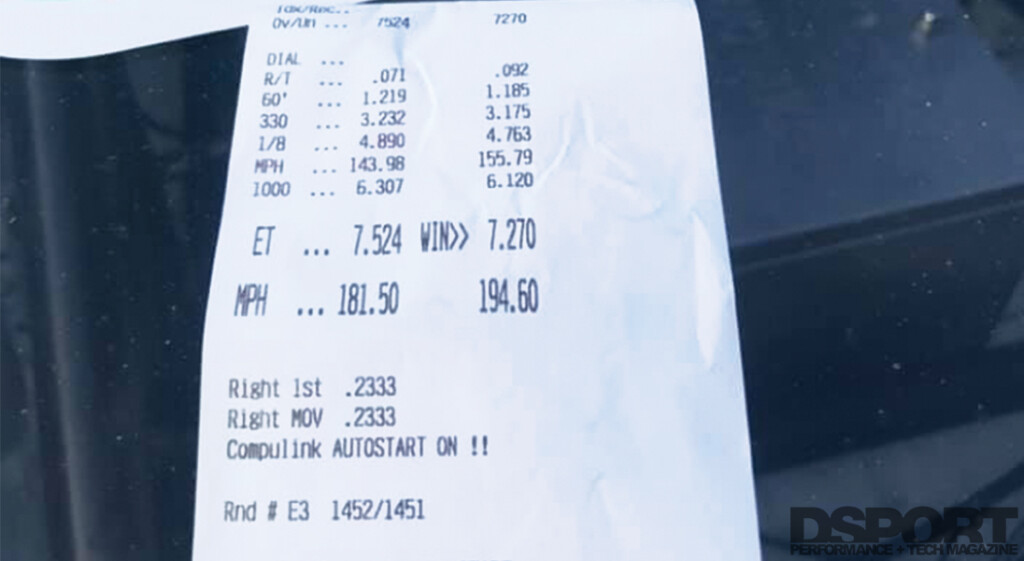 Looking Back
While Jared Holt only looks back when he wants to see where his opponents are, we asked him if he would do it all over again. He responded, "I would park this rare 1997 15th Anniversary Supra in the corner and let it continue to go up in value, then buy a non-turbo shell to make it into a full racecar." The past is best left for yesterday, and today, Jared Holt's goal is to win the street class at TX2K, win the Street Fighter class at World Cup Finals, and go even quicker. To go quicker, Holt might switch to a billet Mazworx block and an XPR Series Precision turbocharger. Don't blink, this Supra might run in the six-seconds soon.

Special Supra
"This is a real street car," said Holt. "I drive this car to work, I pick up my daughter in it, and I race the piss out of it. You cannot beat the reliability of this car while making this much power. No other platform can do what the 2JZ does in the world of imports." This is a full stock body Supra. It has the original glass and body panels, power windows, mirrors, and everything you'd see on a factory Supra, yet it runs in the low seven-seconds. Imagine if Jared Holt would strip his Supra and shed some weight off of the 3,450-pound vehicle? While this is definitely intriguing, there is something so special about taking your daughter to school in a seven-second Supra.