Specialists excel at what they do, and customers that know what they want are drawn to them. In the case of Naohisa Tazawa of Garage G-Force, he became a specialist by default. Tazawa recalled, "I worked on Galant VR-4 rally engines at my work, so I was already familiar with Mitsubishi engines. I decided to venture out on my own, by opening Garage G-Force as a non-specific tuning shop in snowy Aomori, Japan, in August 1996." Six years later, Garage G-Force moved to its current facility in Yokohama.
Text and Photos by Richard Fong
---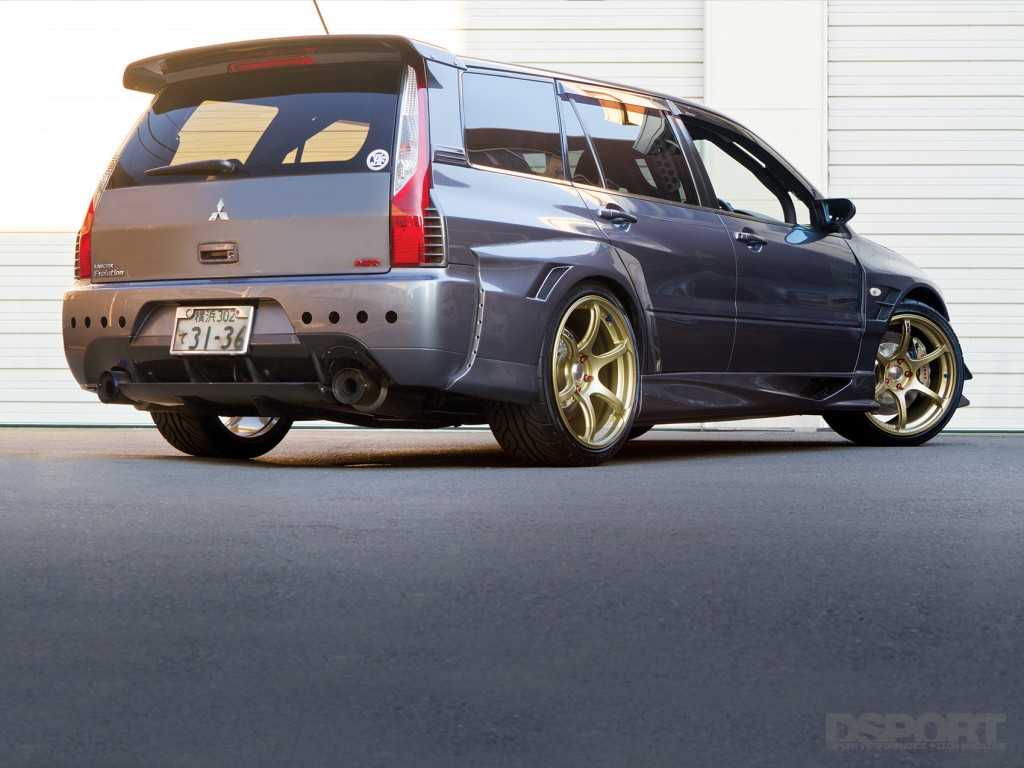 At that time, focus shifted, and they began to emphasize EVO tuning. Tazawa continued: "We were into drag racing and decided to build a drag car to compete. We built up an EVO II and ran a pretty quick time. That build went on to be the quickest EVO in Japan. At that point, we became recognized as an EVO specialist."
TOP-SPEED TARGET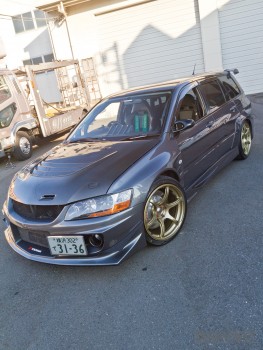 While most shops can bolt on parts and handle basic tuning, aiming for exceptional performance warranted the skills of a specialist. The owner of this 2006 Mitsubishi Lancer Evolution IX Wagon GT came to Tazawa with a unique penchant for high speeds. He wanted to build his EVO wagon to reach 200 mph late at night on the streets and on Tokyo's infamous Bayshore Route, the Wangan. But to do so safely, while making his commuter reliable to drive to work daily, the plan would call for a more comprehensive and well-rounded construction. With Tazawa's guidance, Garage G-Force worked toward making the EVO wagon into a Wangan Warrior.
When it comes to top-speed tuning, power is practically everything. Thus the 4G63 needed to be enlarged and reinforced to produce the additional power to reach high speeds. With the engine out of the chassis, Garage G-Force broke down the block and began the overhaul process. After scrapping the factory rotating assembly, a JUN Auto stroker kit, complete with pistons, rods and a 94mm crankshaft, replaced the stock components in the block. This changed the engine's displacement to 2,159cc, an increase of eight percent over stock. To fill the enlarged block's cylinders more efficiently, a complete TOMEI POWERED valvetrain outfitted the MIVEC cylinder head, with TOMEI POWERED 280-degree Procams providing additional lift and duration to the valves.