DSPORT Issue #210
Text by Bassem Girgis // Photos by Chazz Hobson
Toyota has done the fourth-generation Supra owners a huge favor by introducing the fifth-generation 2020 Supra. Despite working hard on trying to bring the legend back, a collaboration with BMW has forced fans to rebel, appreciating and cherishing the JZA80 much more in the process. While Toyota has attached this name to five generations so far, everyone can agree that the MK4 takes the trophy. Matt Sweeney found himself a rare Quicksilver 1998 Toyota Supra, and the result is astonishing.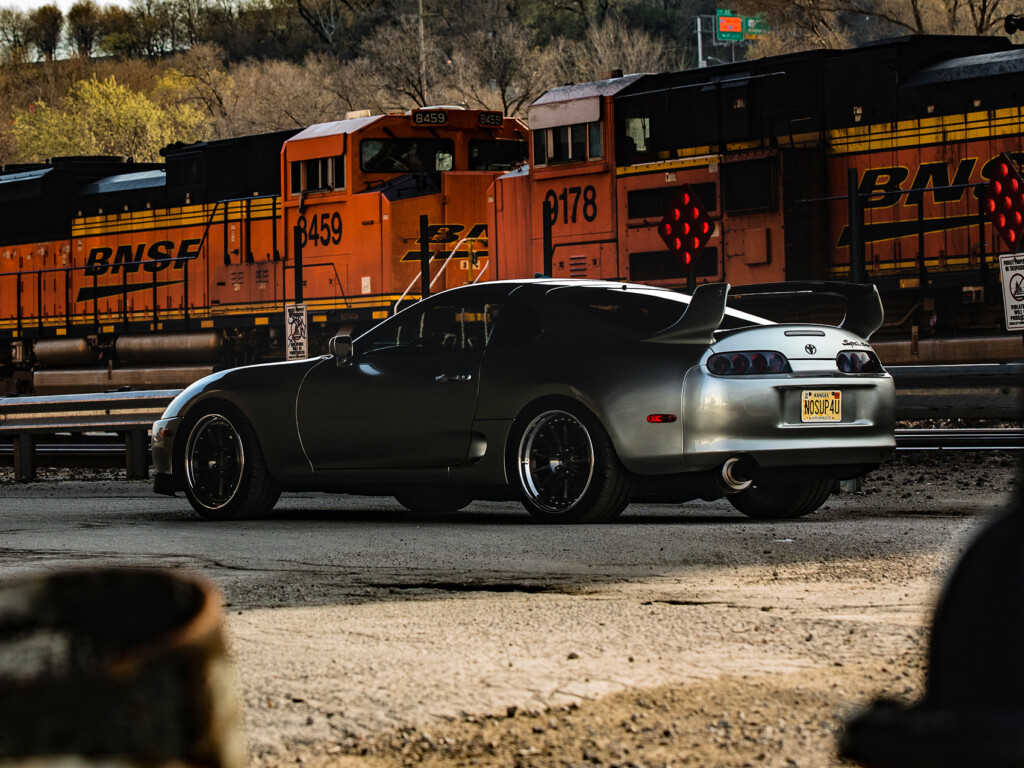 Supra JZA80
While all capable, what makes the MK4 Supra special is what lies under its hood. The 2JZ-GTE inline-six engine is considered by many to be one of the most capable platforms to ever come out of Japan. The 2JZ-GTE is built on an iron block foundation with a 3.0-liter displacement, shim over bucket direct valve actuation, and of course, twin-turbochargers. The reputation for this engine has been built on the fact that it can handle over 800 horsepower in its stock form without a worry in the world. Upgrade its internals, and the sky is the limit with examples far exceeding the 1,600 horsepower mark. This platform assisted in making the fourth-generation Supra an absolute legend.
Once Upon a Time
In August of 2018, Matt Sweeney purchased his rare Quicksilver 1998 Toyota Supra from a private owner on the East coast. With Matt owning two Supras before since 1999, he knew exactly the capabilities of this platform and what works well for it in terms of performance. Upon acquiring this Supra, Sweeney discovered that the previous owner had cut a lot of corners during his modification path, along with numerous undisclosed issues that Matt would have to deal with after the purchase. "Obviously, the car being an original 1998 Quicksilver car is one of the more desirable qualities it could have," Sweeney said. While there were obstacles to overcome, Matt knew that getting this JZA80 to where it needs to be would pay off in the end.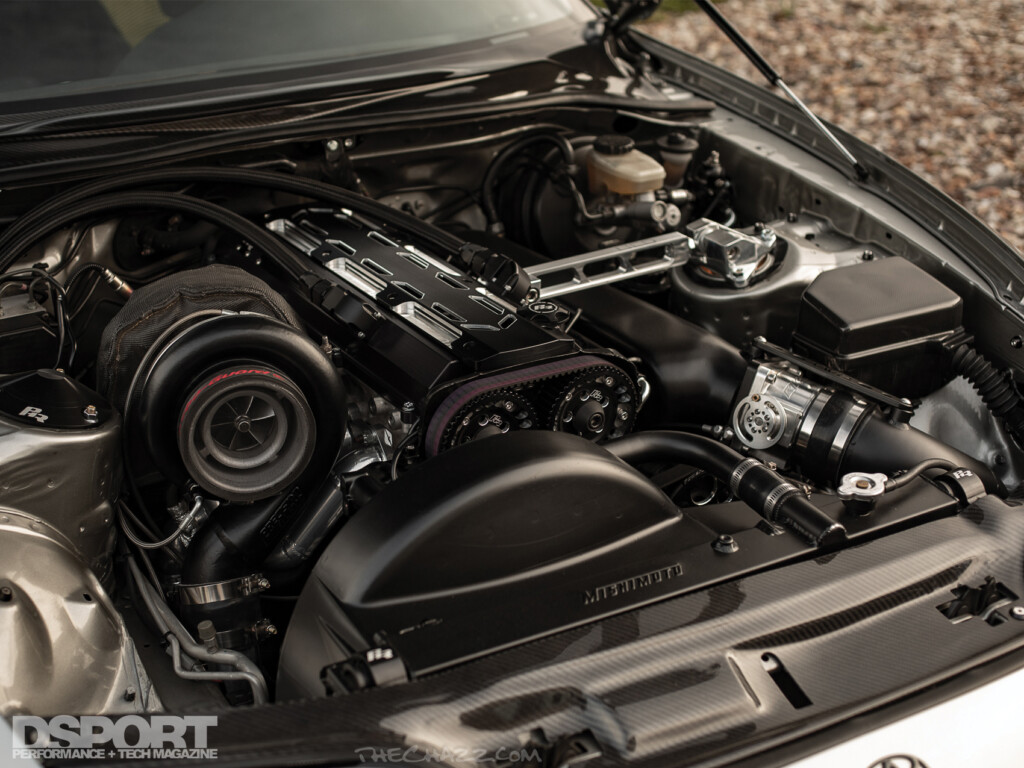 The Plan
"In the Supra world, everything has been done five-times over," said Matt. "So, being different isn't that possible anymore. I've tried to achieve an ultra-clean build while providing the horsepower everyone expects when they see a Supra." Clean it is, but getting to the power level he desires requires some planning and exceptional execution. At first, Matt didn't have a specific plan. He knew he needed to make it a clean example to express his taste in this specific platform and what he believes fits the car best. What he believes in, however, includes joining the 1,000+whp club. So, he knew he has a lot of work to do before finally giving the Supra the treatment it deserves.
Ups and Downs
Electrical issues presented some obstacles that would frustrate just about anyone. Parts like the gauges and lights weren't working properly, issues that were never disclosed by the previous owner. The paint was another setback for the project, and with Matt's plans on making the car as clean as possible, there was no way this issue won't get addressed early on. However, moments like replacing parts with even better ones and seeing the Supra come to life more and more everyday made the other issues more bearable. With some of the issues addressed, it was time for Matt to make a respectable amount of power worthy to be associated with the name "Supra."
Making Power
With the AEM Infinity 6 being the brains of the engine, Matt's Supra was ready for the next stage. Engine internals were replaced with ones that can handle the power he desires, with parts like CP pistons, rods, and GSC camshafts. Cooling was addressed with a GReddy intercooler and a Mishimoto radiator. To get to the horsepower he wanted, Matt opted for a Precision 7275 turbocharger. The added air is matched with dual Walbro 485 fuel pumps feeding FIC 2150cc injectors. This combination when running at 39 psi of boost allowed Sweeney's Supra to deliver 1,061whp at 6,720 RPM and 874 lb-ft of torque at 6,070 RPM on race fuel (flex fuel).
Road Worth Taking
After a lot of ups and downs, mixed with the disappointment of being lied to by the previous owner, Matt gets to finally sit back and replay the entire build in his head. The journey was worth every obstacle, bringing him closer to everyone in the industry and more importantly, giving him a unique, rare Supra that is guaranteed to rise up in value and always provide smiles. When asked what his most effective upgrade was, Matt responded, "that's a tough call, as one part does not make a complete build. You need a harmony of quality parts to achieve the desired effect and performance." The Toyota Supra went on to win various awards, most notably the Best Import at Street Car Takeover and the Best Lights at NOPW thanks to the Lightwerkz custom etching and LED demon eyes.
With the interior fully equipped with a Titan roll cage, Recaro seats, and a custom forged carbon steering wheel, it won't be long before we see what this Supra can do on the track. Regardless of how clean it is, true car enthusiasts like Matt Sweeney can never oppress the urge to send a 1,000+whp Supra down the quarter-mile. When we asked him what the future holds for his Supra, Matt said that it is at a good spot right now, and it should be getting some more quality parts to aid with cooling and reliability. With this Supra in his stable, Matt can turn his attention to his R35 GT-R, as well as another surprise coming early in 2020. So far, Matt has managed to give the proper life to a very special Supra, work on his R35, and prepare for the next car. If you are an adult that loves car, Matt's garage is the place to be.