BOOSTING THE UNBOOSTED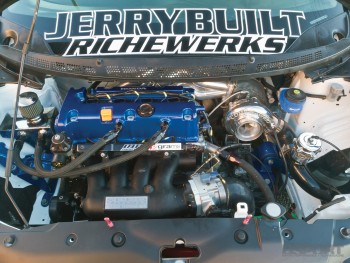 Once the engine had been bolted to its mounts, attention shifted to the installation of a turbo system. Aiming for output targets in excess of 600 hp, Jon selected a Comp Turbo CT4-6765 billet-wheel turbocharger for boost duty. To position the turbo, a Blackworks Racing K-series manifold was chosen to channel high-enthalpy exhaust gasses into the T4 turbine housing. Turbo and manifold fitment offered a great challenge with this setup, as the sidewinder-style manifold and where it positioned the turbocharger did not fit well with the factory firewall. The firewall had to be cut in order to accommodate the manifold and turbocharger. Next, Jerry fabricated a turbo-back exhaust along with intercooler piping that joined the compressor discharge with the front-mount intercooler.
WIRE AND FIRE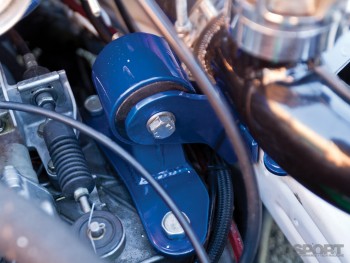 In order to get the K-series engine to function in this chassis, a complete wiring harness and ECU solution were needed. Jon spent countless hours, not only adapting an RSX Type-S harness to the chassis, but tucking the wires as well. With the harness in place, an RSX Type-S ECU took its place under the dash. Using a Hondata K-Pro engine management system, the Civic took a trip to Church Automotive for tuning. With parameters adjusted for the quartet of Grams Performance 2,200-cc/min injectors, the tuning was optimized for 91 octane and a conservative 35psi boost pressure. With a safe air/fuel ratio achieved, Jon brought his Civic to DSPORT to make some passes. The Civic put down 480 hp and 351 lb-ft torque on the Church Automotive Dynapacks.
FROM STRIP TO CIRCUIT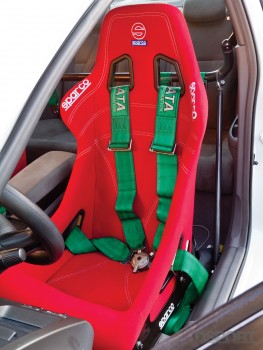 "As the project neared its completion," Jon explained. "I ended up getting into time attack and road racing more than drag racing. This change in direction adjusted my focus, and I needed to start addressing more than just horsepower. I needed the car to be able to turn too." On that note, he upgraded the factory springs and dampers with a set of coilovers from D2 Racing. He also installed a Skunk2 rear camber kit so that the rear wheels could be properly aligned for his upcoming trips to the racetrack. For improved traction, a set of Enkei RPF1 wheels mounted with sticky Falken RT-615K tires filled the wheel wells. Costly Detours and Bad Advice Jon's Civic project, by nature, posed a formidable challenge. But some decisions and bad advice added to the adversity and really tested his resolve to finish. Jon recalled, "Like many people, I thought I knew it all and, as a result, this caused me to spend a lot. I bought parts I thought were going to address my needs when, in fact, I didn't have a good understanding of the parts or what to expect from them. If I had a better idea of what I wanted to do from the start, I could have saved myself a lot of money."
ACHIEVEMENT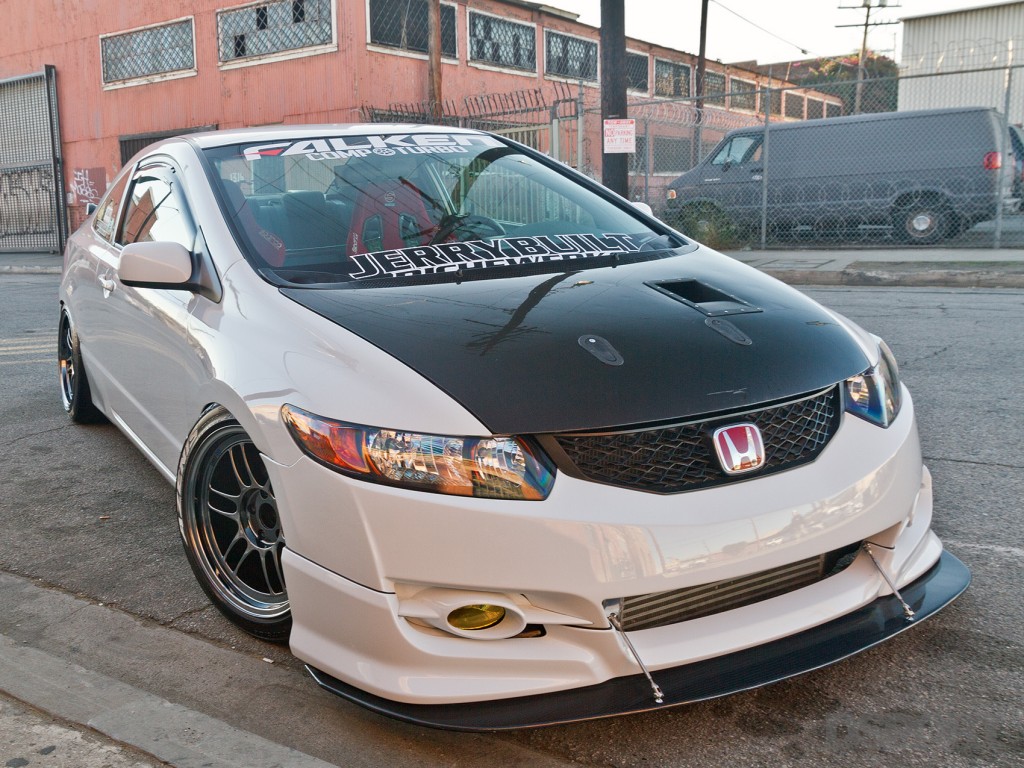 Successfully completing this build was a group effort. Jon added: "I had a lot of help from my builder Jerry Guzman and my sponsors. They really made it possible for this build to come together. I was really young, and I didn't have much money when I started this project. Aside from the sleepless nights working on the car and trying to build it the right way, I've learned volumes from knowledgeable builders in the industry. I've proven to myself to never say never, as anything can be done with hard work and dedication. Be openminded and take advice from people that have actual experience in the industry. However, don't waste your time taking advice from some random guy you met on the forums that has no clue about what he's talking about." By negating naysayers, Jon has taken his LX well beyond the Si.
---