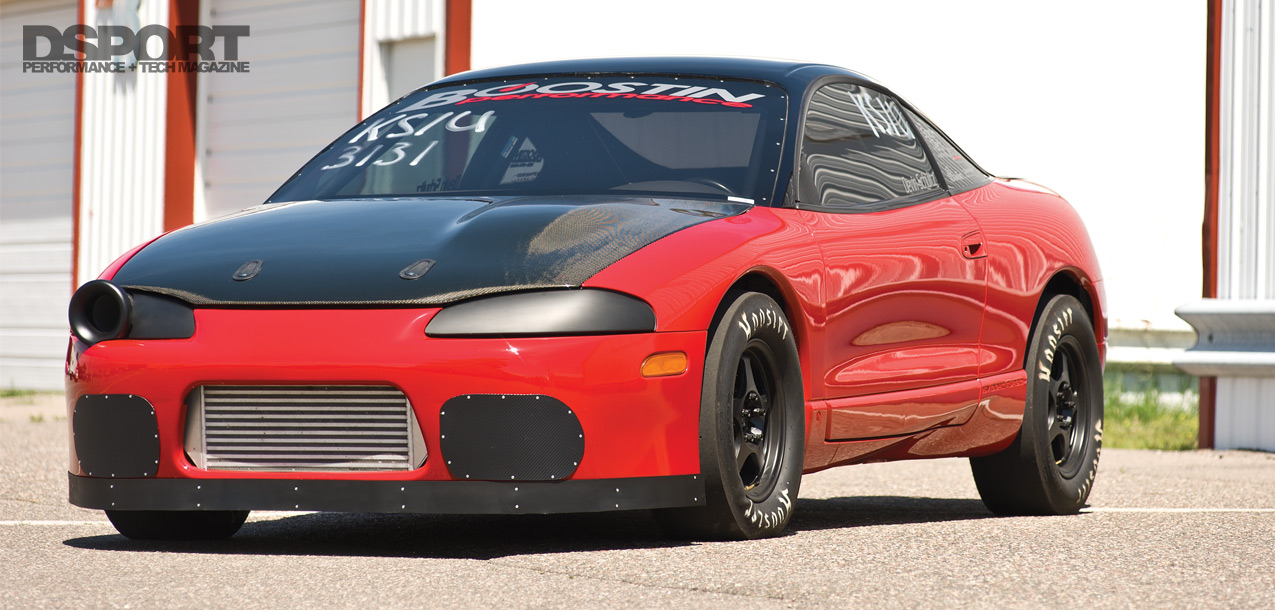 Fire Breather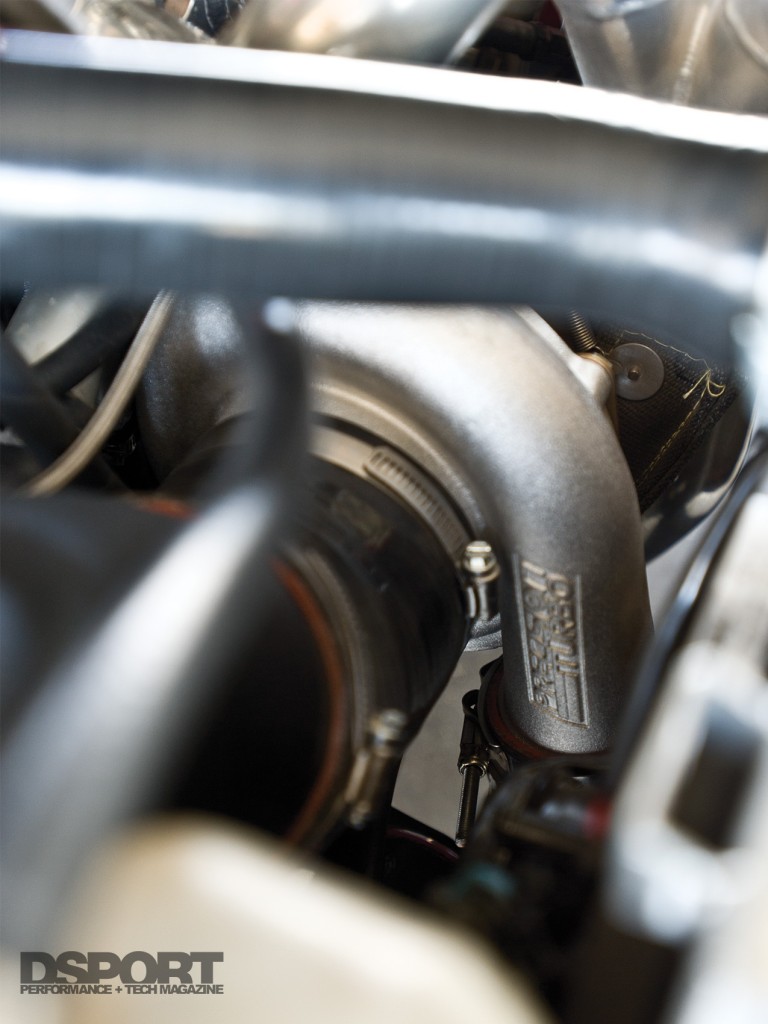 In the quest to constantly increase performance, Schultz went through several iterations and combinations of turbochargers on the 4G63 platform before deciding on the current Precision Turbo & Engine PT6766 turbocharger. The Red Demon's performance numbers come courtesy of the 46psi boost pressure from the PT&E unit that's mated to a Punishment Racing exhaust manifold. On the cool side, the 67mm compressor forces the incoming air through an AMS EVO IX 4-inch thick racing intercooler to reduce charge air temperatures. A 70mm billet aluminum throttle body regulates the volume of air entering the Magnus plenum-type intake manifold before the air charge distributes to the cylinders.
Vegetarian Demon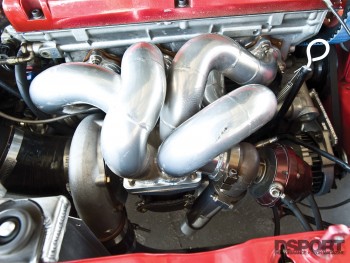 As the incoming air fills the cylinders, a quartet of Injector Dynamics ID2000 fuel injectors spray enormous quantities of E85 fuel for combustion. A pair of Bosch 044 inline fuel pumps ensures sufficient fuel volumes are delivered to the thirsty injectors for proper fuel delivery. Controlling the massive injectors falls on the shoulders of an AEM EMS ECU. With Schultz at the keyboard and the Talon strapped to a Mustang AWD dynamometer, tuning of the EMS unit's ignition and fuel tables revealed that Schultz' build and configuration was good for 936 horsepower and 635 lb-ft torque from the 2-liter engine. This is an improvement of over 430-percent compared to a stock all-wheel-drive 4G63 baseline of 175 whp on the same dyno.

Reaching 8's in 8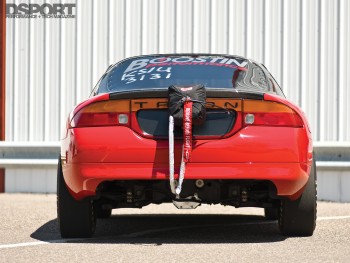 It took eight years of experience with DSMs to raise this Talon to its current state, going through a number of changes along the way in the hunt for improved performance while maintaining reliability. Schultz commented, "The Red Demon wasn't built to run eight second passes right away like high-profile shop cars usually are. Instead, it was built over time, which enabled me to enjoy each modification level along the way. I've seen the progress and transformation of the car over the years as I've taken her from a daily driver to an 8-second monster." He continued, "I'm not certain if we're taking this project to the next level or starting a new project. For now, we're going to race the car and enjoy its currently level of performance." Regardless of future plans, the Red Demon will continue to scorch drag strips, clawing its way closer to the seven-second barrier.