It's been said that records are made to be broken. After setting the quickest elapsed time record for a 2.0-liter 4G63 EVO, Emery Kapral and STM's "Ricer" (an 8-second EVO VIII featured in Issue #97 of DSPORT) arrived at a crossroads. "We had to make a tough decision. Since Ricer was not built with the intent of becoming a full racecar, it still had all of its power features intact. To go quicker and faster, Ricer would have to become a dedicated racecar, losing much of what set it apart from the crowd. It seemed like a waste to strip it down," Kapral said. Instead, Kapral chose the path to build a capable successor to the 8-second crown.
Text by Richard Fong // Photos by Michael Ferrara and Richard
---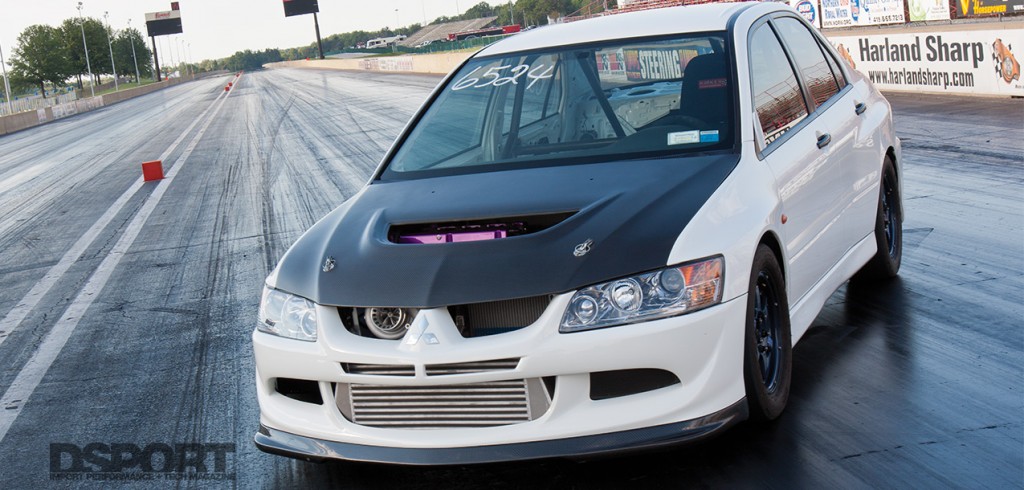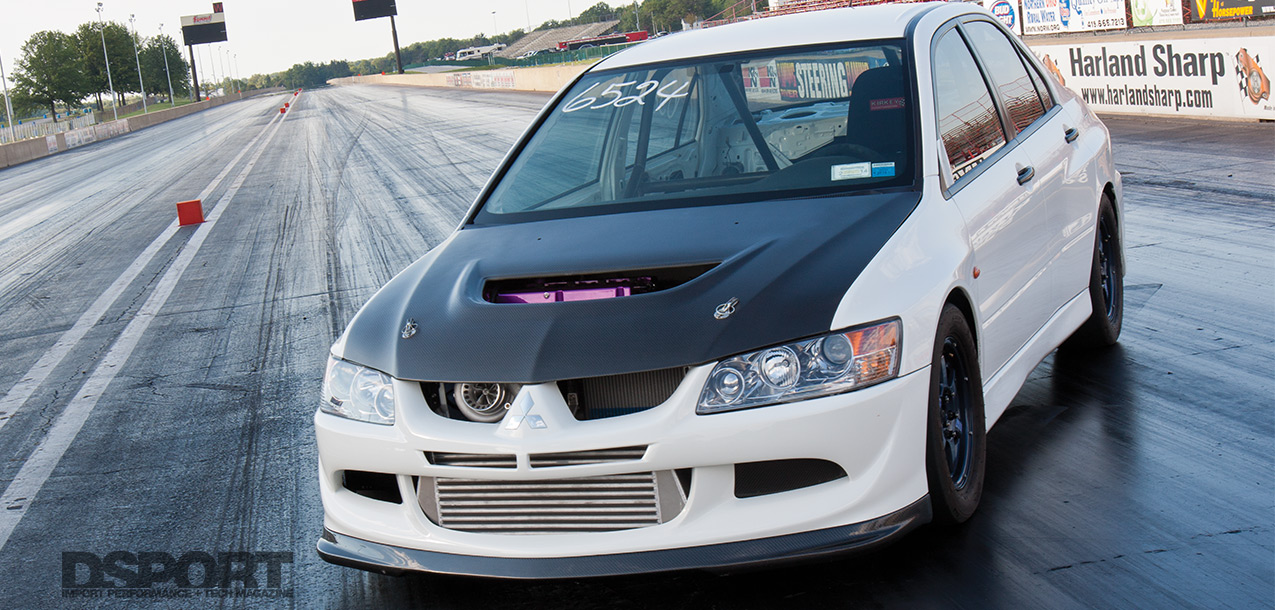 Enter The RS
Perhaps a recently-acquired 2005 EVO VIII RS would be in line to ascend to the throne. For those unfamiliar with the RS EVOs, Mitsubishi offered stripped down versions of the EVO VIII and EVO IX as "RS" models.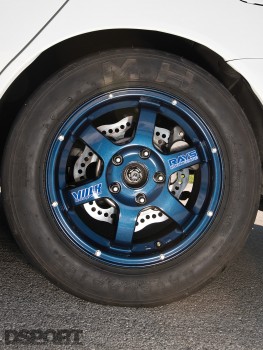 The RS units arrived without air conditioning, sound system, power windows, power locks, power mirrors, HID headlights or rear wiper, reducing the curb weight of the RS compared to the standard EVO or the MR. Originally, Kapral intended to make the RS a quickstreetcar. However, when the "quick-streetcar"-modified RS exceeded all expectations and ran a 9.30-second pass at 152 MPH, the lightweight RS screamed its potential. Ricer would return to the streets while the RS would seek to take over the crown.
Transplant
To transform the RS in to full-race trim, STM would transplant Ricer's engine into the RS. Once Ricer's engine was pulled, the hard-blocked 4G63 was refreshed. As part of an annual maintenance process, a new set of GRP aluminum connecting rods and Buschur Racing-spec JE Pistons filled the block. Up top, STM's 650 camshafts replaced the custom Buschur Racing cams used previously. Kapral explained, "The custom Buschur cams delivered excellent midrange power, but these cams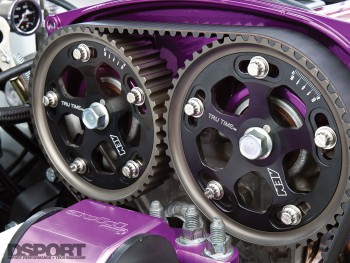 hit their peak before the engine's 10,000 RPM redline. The STM 650 cams traded away some midrange to deliver increased high-end power to redline. This shift in the power curve equates to 'automagic' traction control, where power delivery occurs when traction is optimized." With a plan to use a larger turbocharger that would generate even higher boost pressures, STM selected A1 Technologies H11 head studs to provide the additional clamping force needed to keep the 4G63 from blowing its top.
Trading Places
Increasing power production would require a larger turbocharger. An STM forward facing manifold now positions a larger Precision Turbo & Engine 67mm turbocharger behind the bumper of the RS. In comparison to the previous turbocharger, Kapral noted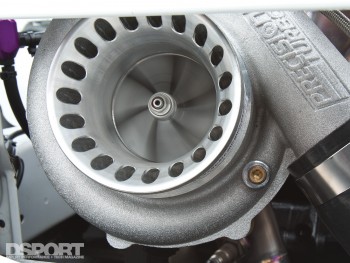 that the new unit features superior compressor wheel aerodynamics. The result is increased top-end power, quicker spool up and little sacrifice in the midrange.