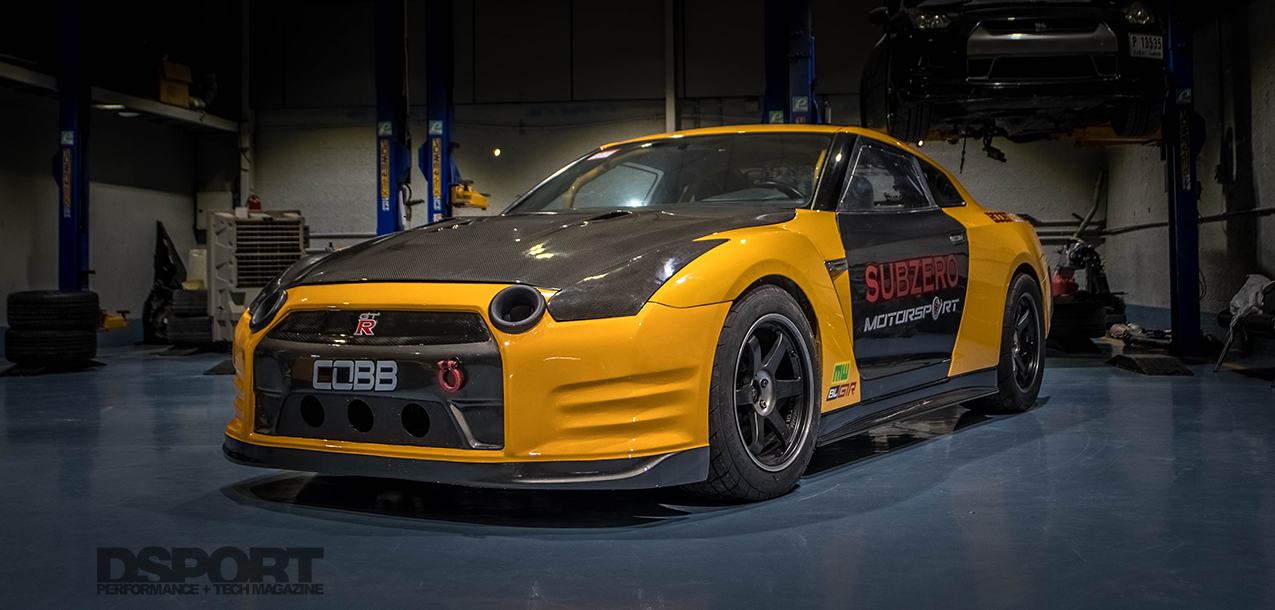 #6 | Subzero | Dubai, UAE & Saudi Arabia
7.693 @ 178.11 MPH
What started as a personal project eleven years ago grew into a formidable tuning facility, customization shop and drag racing team.
A love for car customization and drag racing fueled the motivation for Rashid Al Jabri to open Subzero Motorsports (Subzero.) The shop started in a small garage with six employees and has since grown into a 50,000 square-foot, ISO-certified 9001:2000 facility with a staff of 40 engineers, mechanics and tuners.
Photos by Octavio Veliz, Nidal AbuKhalid (MotorHeads Arabia) & Subzero Racing
---

Building Block
Subzero's reputation in the Persian Gulf region got the attention of Fahad Mirza, a GT-R owner from Saudi Arabia. Initially, Mirza sent his VR38 engine to Dubai to have Subzero build him a stroker engine. After disassembling and refreshing the block, Subzero filled the cylinders with Manley pistons. The pistons make the connection to the 94.4mm stroker crank by way of Carrillo connecting rods. Subzero then outfitted the cylinder heads with Kelford cams and valvetrain before assembling the longblock with JE head gaskets and ARP studs. Not long after completing the engine build, Mirza elected to have Subzero build the rest of the R35 as this remove-and-replace engine build up snowballed into a comprehensive racing project.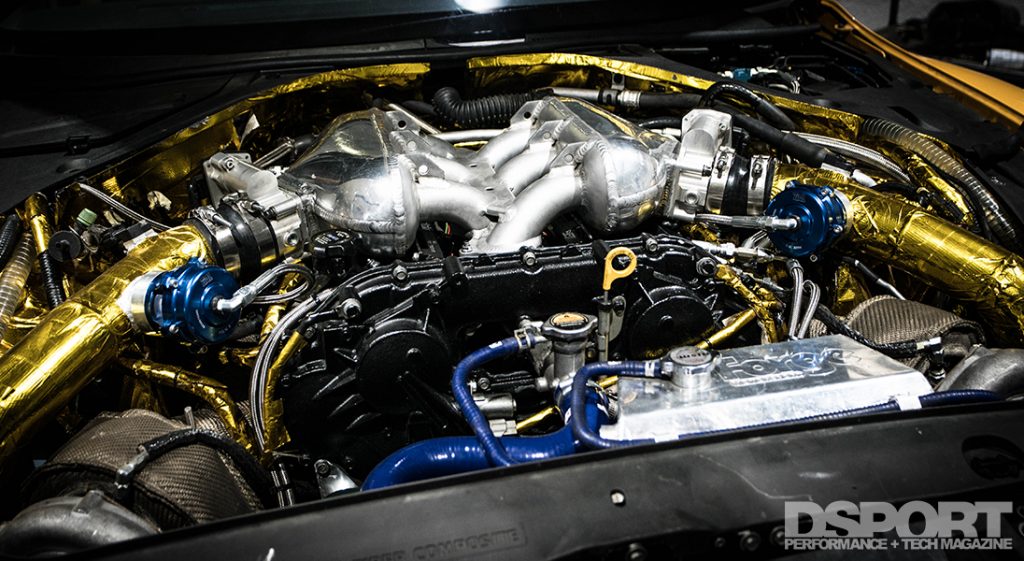 Making of a Monster
Mirza's ambitions escalated as the build progressed, his excitement to have the quickest and fastest car in the country driving him to raise the performance bar. In order to employ larger turbochargers, a pair of Boost Logic top-mount exhaust manifolds replaced the factory cast versions. These stainless-steel, equal-length manifolds position the Precision Turbo & Engine 6870s turbochargers in the engine bay behind the headlights. Custom SZM water-to-air intercoolers help to cool the air charge before flowing through a JUN AUTO manifold for distribution to the cylinders. Using a Cobb Accessport for calibration, tuner Kami refined the tables for a peak boost pressure of 46 psi on VP Racing's Q16 race fuel. Since peak power tuning was completed at the racetrack and not on a dyno, no horsepower data was available. However, based on time slip data and vehicle weight, the trap horsepower output calculates to 1,614 horsepower.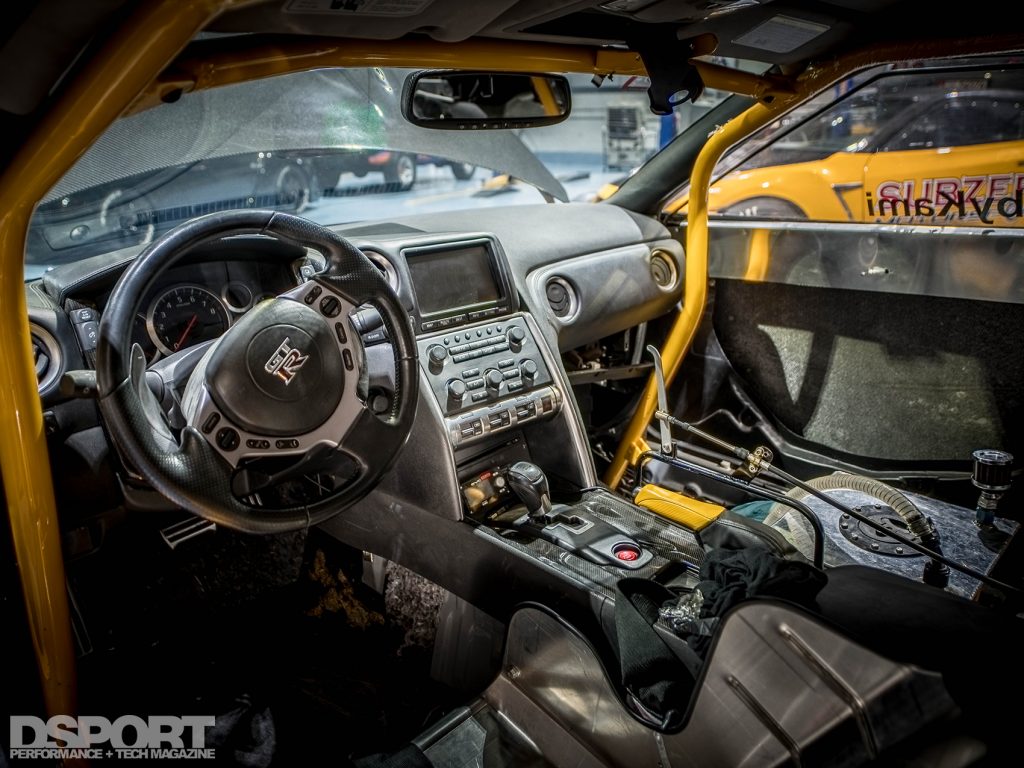 Balanced Performance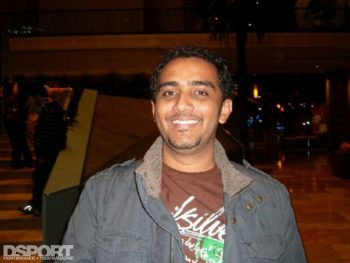 At this level of output, upgrading the transmission was a must. Subzero strengthened the GR6 transaxle with a full PPG gear set along with Dodson Motorsport's ProMax clutch pack upgrade. In addition to making driveline improvements, changes to suspension, wheels and tires lend to the vehicle's performance at the track. According to Subzero Motorsports' Mohamed Ahmed, "What we learned from this build was that quick time slips are not entirely achieved with power only. You need to work on the suspension setup also, which have reflected significant improvements on the time slips. Once we switched to Penske suspension and a full complement of SPL links, we were able to put down the world's second quickest 60-foot time."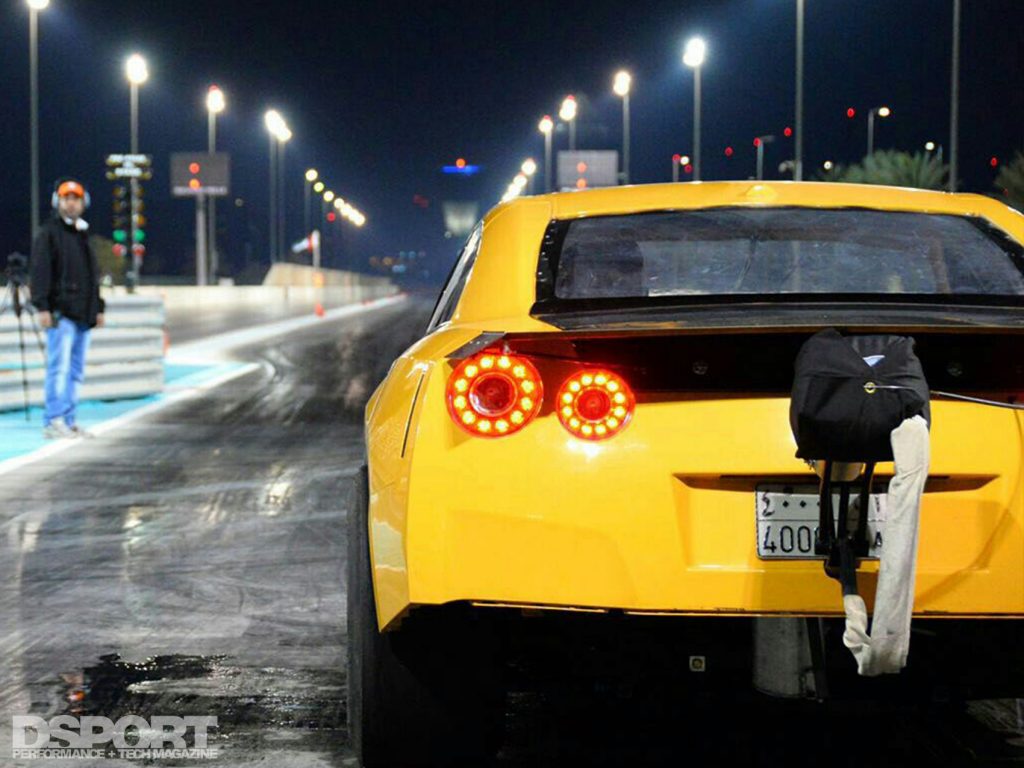 Rapid Development
The total build time was only three-months, followed by three trips to the drag strip to dial the car in before breaking into the 7s. Ahmed attributes this quick process to Subzero's meticulous planning, researching and testing methods that take place before installing anything on the car. It had earned title of the quickest and fastest GT-R in Saudi Arabia, prompting its nickname, "Yellowmonster, ver.1" (Subzero is concurrently developing another yellow GT-R known as Yellowmonster ver.2). Throughout the year, Kami returned to the track behind the wheel of the Yellowmonster ver.1, improving time slips and climbing the ranks of the quickest GT-Rs list. On April 18, 2015, Kami launched the GT-R to a world record 60-foot time of 1.196 seconds. Almost a year later, on March 5, 2016 at the drag strip at Yas Marina Circuit, Mirza's Yellowmonster ran its personal best pass of 7.693 seconds at 178 MPH.
Room for Improvement
The Subzero Motorsports tuning philosophy put Mirza's GT-R on top in Saudi Arabia and sixth in the world rankings. Yet there is still room for growth. Ahmed concluded, "We are proud of what we've accomplished with the Yellowmonster ver.1, but we'll be more proud once we go deeper into the sevens, which we are not far from reaching. Thus far, our accomplishments have been achieved without larger, front-mount turbos and without tremendous weight reduction (this vehicle is the second heaviest of the top seven in this review.) This leaves us the potential to make more horsepower and trim more weight to further improve the vehicle." Once more power and additional weight reduction efforts have been implemented, expect this Yellowmonster to deliver improved time slips.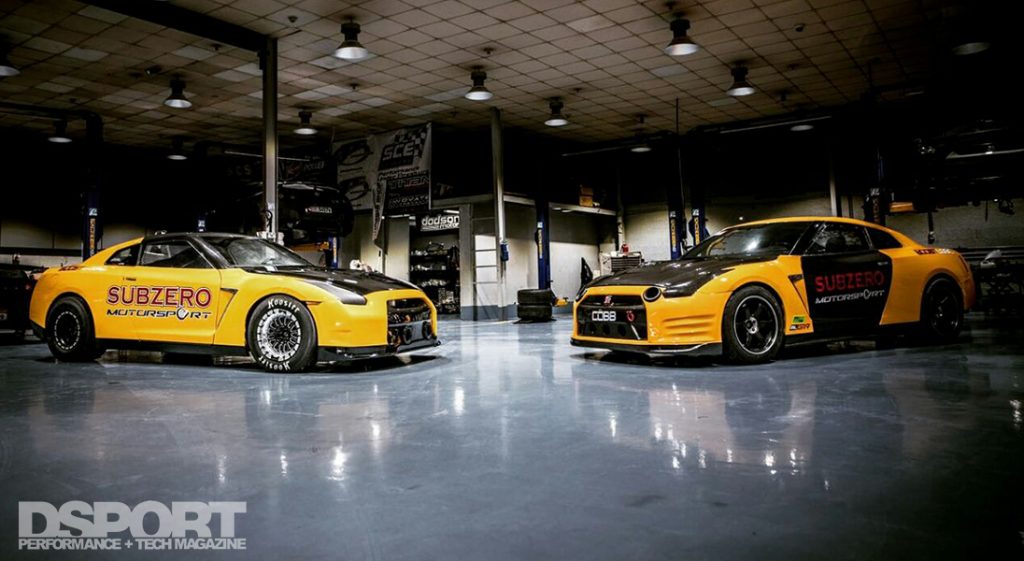 ---
Accomplishments
• The first & only 7-second GT-R in Saudi Arabia • 4/18/2015 – 1.196 seconds Record for Quickest 60-foot Time • 3/5/2016 – 7.693@179MPH – Personal Best
Social Media Handles
Facebook:
www.facebook.com/ SubzeroMotorsport
Instagram:
subzeroracing #subzeroracing, #fahad_b_mirza
Location
Al Quoz Industrial Area No.3 Dubai 91001 U.A.E. +971.56.696.1332 sales@subzeromotors.com
---