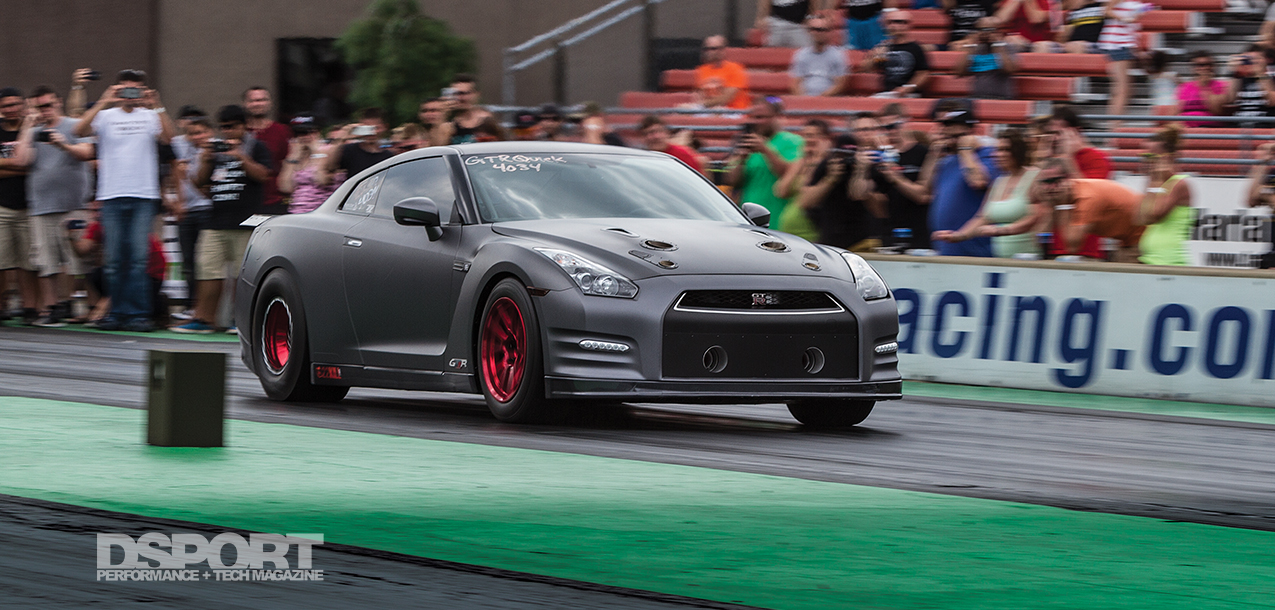 #4 | T1 Race Development | USA
7.385 @ 195.76 MPH
Once a drag racer, always a drag racer.
Tony Palo started in the automotive industry 20 years ago. Already an automotive and racing enthusiast, he worked at several high-profile shops before deciding to venture out on his own, establishing T1 Race Development in July 2005. He started working up a 2000 Acura Integra GSR (as featured in DSPORT Issue #51, March 2007) in the chase to have the first eight-second FWD streetcar. This Integra became T1 Race Development's flagship project and in October 2008, he made that goal a reality. Two years later, Palo shifted his company's focus to the GT-R platform.
Photos by Jeff Bromberger, Richard Fong, Stuart Leiby & T1 Race Development
---

Testing and Tracking
When Palo first decided to build up his R35 GT-R, he wasn't building it for the quarter-mile record. Rather, it was the test platform that paved the way for the many customer builds that would ensue. In addition to ramping up performance, it was imperative to keep the streetcar appearance and amenities while losing as much weight as possible. Yet this GT-R still ran factory glass, power windows, and its entire interior to satisfy the requirements to run in a variety of competitions such as TX2K, WannaGoFast and the Texas Invitational.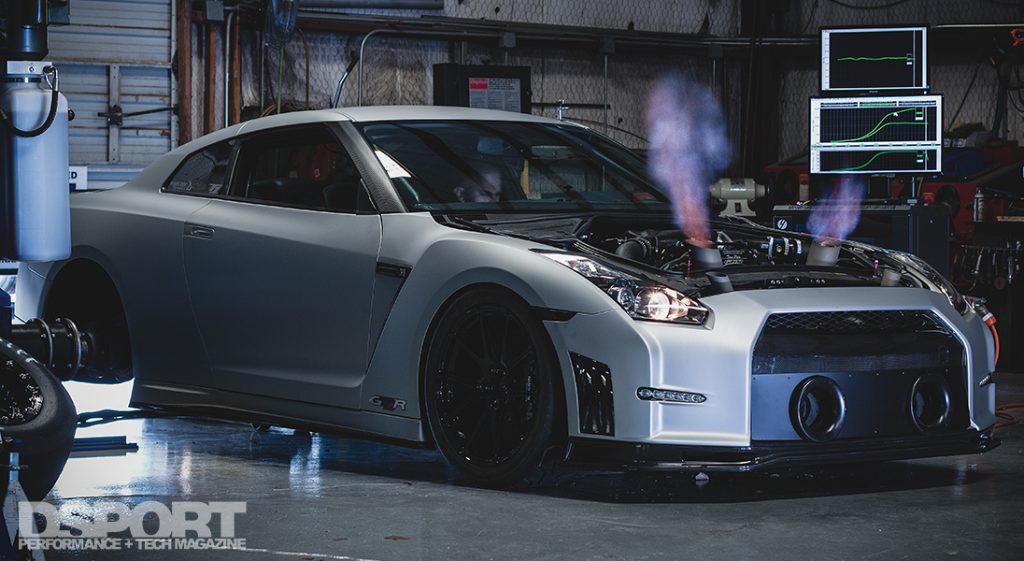 Building Bigger
Once Palo decided to go for a seven-second pass, the GT-R build took approximately five months to refine before achieving this goal. Having already tried and evaluated numerous engine and parts configurations, they had a formula for reaching the seven-second realm (as featured in DSPORT Issue #160, November 2015.) Some of the components in his build have since trickled down to several other top contenders in the GT-R community. He explained, "We were the first GT-R builder to move the turbos to the front of the chassis. This is an ideal location because you can use much bigger turbos given the available space. This is probably a critical step to take in order to be competitive going forward." At the 2015 Buschur Shootout, this GT-R made its first quarter-mile appearance in over two years. With the boost dialed down, Palo's first qualifying pass was an 8.02-second elapsed time, followed by 7.90-and 7.91-second passes.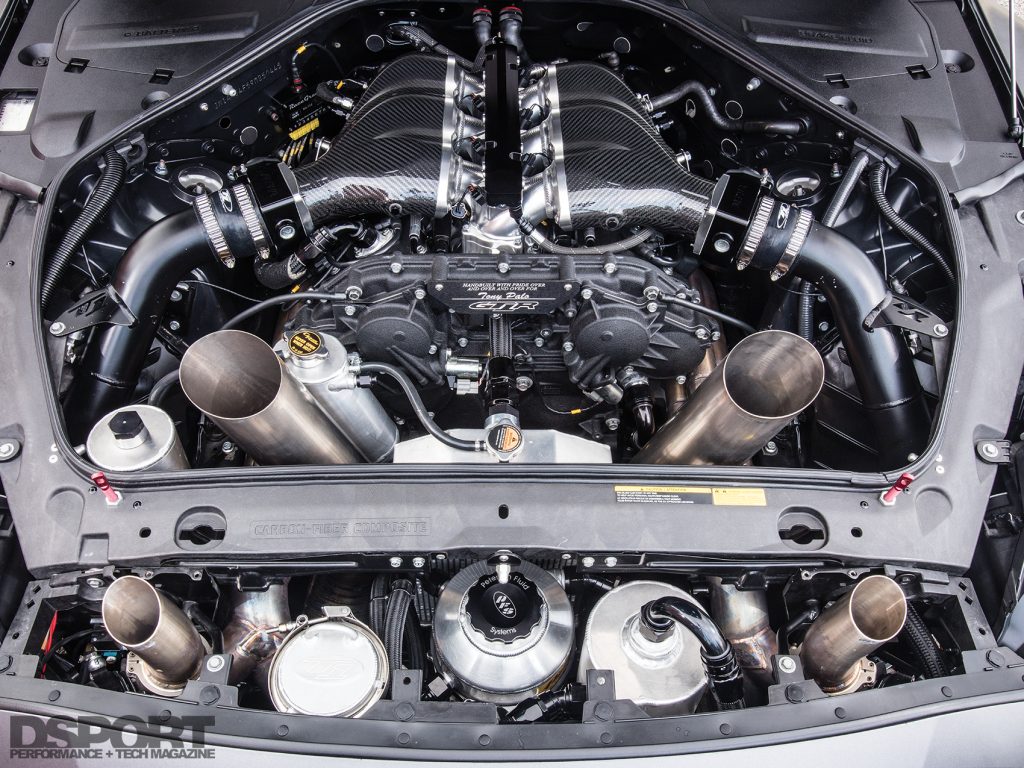 Aiming For Sixes in 2016
As the 2015 season ended, the T1 Race Development crew refreshed the engine and installed larger Forced Performance HTZ4580 turbochargers. Up front, the drag radials were swapped out in favor of slicks to improve traction and stability. Finally, the chassis went on a 70-pound diet, now tipping the scales at 3,607 lbs. With these changes in place, this GT-R proved the star of the show at the TX2K16 event in Houston. On March 20, Palo ran a new personal best pass of 7.385 seconds at 195.76 MPH. This was also a new USA record. However, he was still 0.178 seconds behind the World Record of EKanoo Racing.

Performance Untapped
Palo stated, "We haven't reached the performance potential of this car yet, it has more headspace for growth. The current version of the car set the USA record at TX2K16, but that was not a full pass due to clutch slip. We've trapped at 204 MPH and were on the way to a 210 MPH pass, which could have been a low 7.30-second e.t. There is much to be gained from the chassis still, we need to make better use of the power that we are making."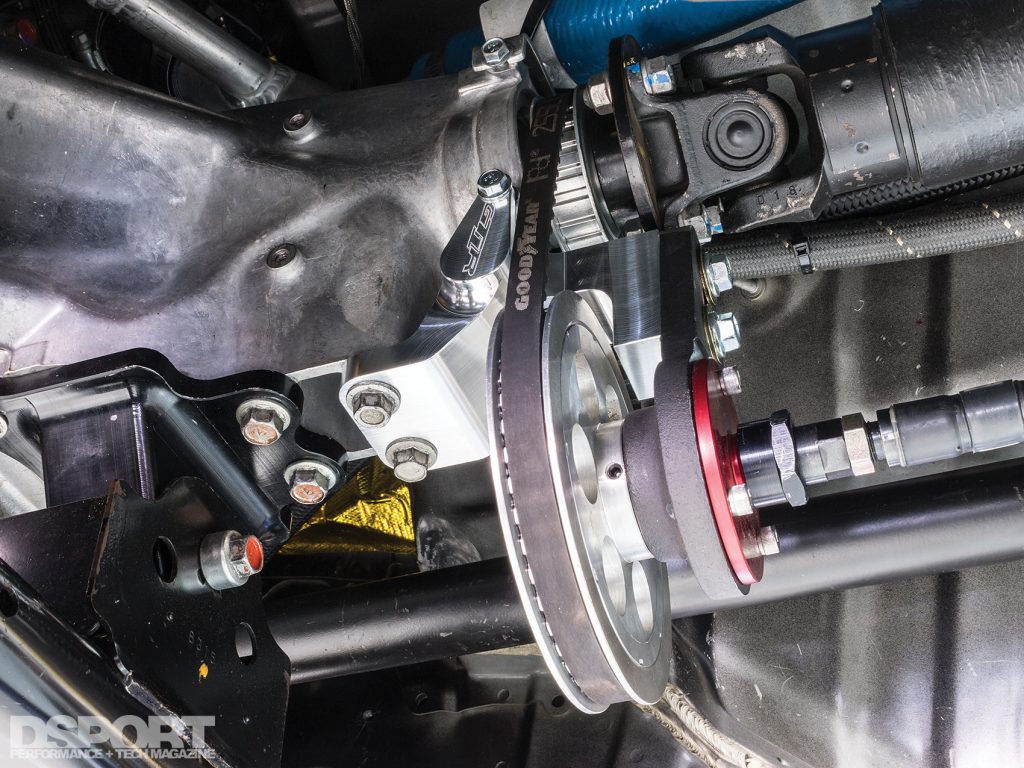 Work in Progress
When asked about upgrades that contribute the most to the GT-R's performance, Palo noted, "It would have to be having turbos big enough to make the power needed to run in the low 7s. But if power is there and the rest of the driveline isn't, it's not going to make a difference. Dodson Motorsport and Sheptrans have done a great job keeping up with the GT-R's output. We keep cranking up the power and then getting more traction with tires etc. The GR6 transmission is not flawless, but they implement fixes quickly and get us back on track. As Dodson and Shep work on a solution, I compensate by adjusting the tune. You can cut fuel, retard the ignition timing, and so on. I'm going to do a little bit more so that the clutches fully engage and are less likely to slip once the boost comes back on after the shift."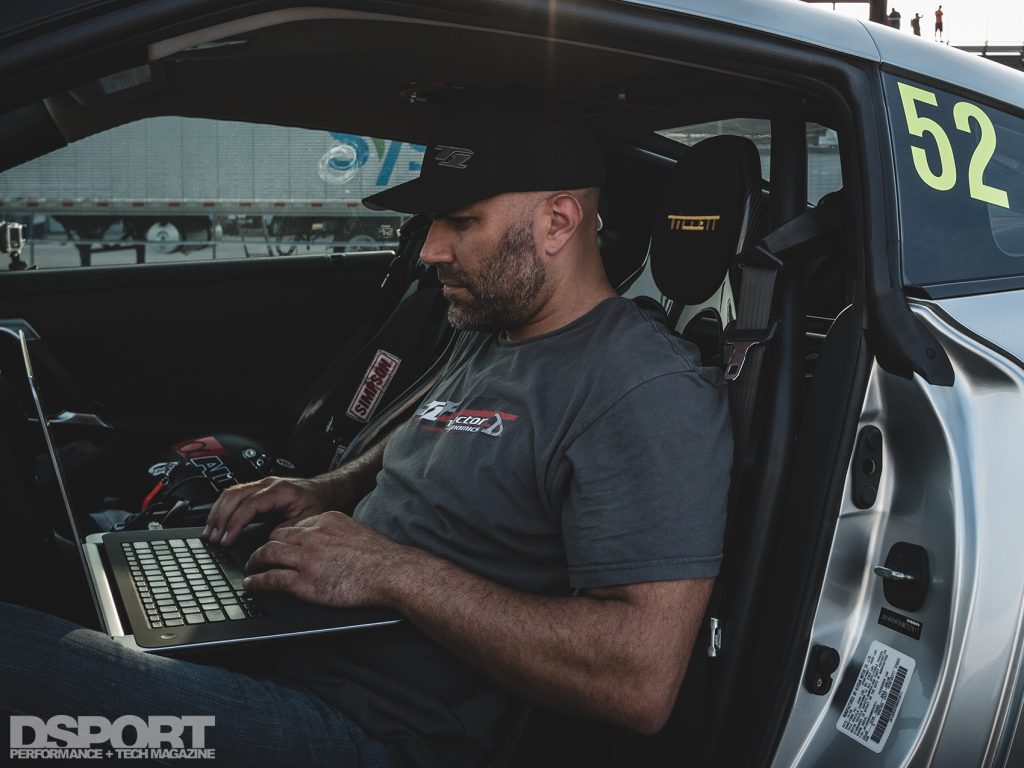 Tipping the Balance
The 2016 season is still young, and Palo will have a number of opportunities to get back on the track to go for the record or even better, break into the sixes. He has kept the GT-R's street trim because of regulations at the Texas Invitational. But as long as his record stands, he may shift his attention fully to the quarter-mile world record. At that point, Palo intends to install Lexan windows and gut the car to lose even more weight, which will help performance all around and lend to the edge he needs to be the first in the sixes.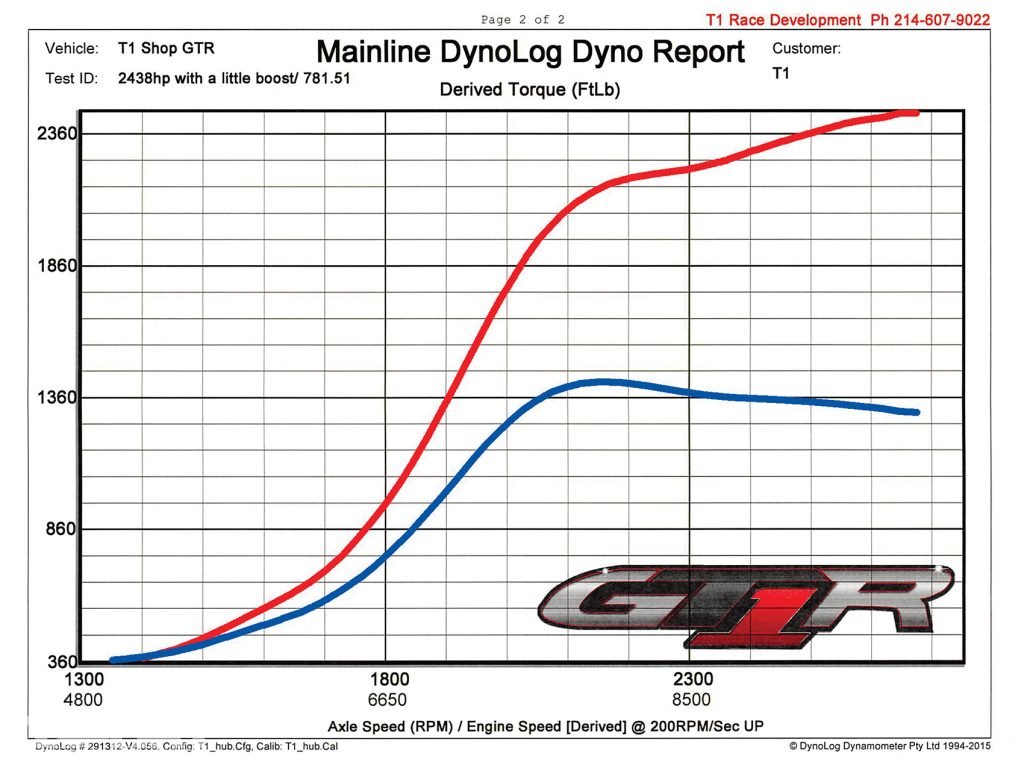 On T1 Race Devolpment's Mainline Hub Dynamometer, the GT-R generated 2,438 horsepower and 1,420 lb-ft of torque.  This is the highest recorded horsepower produced by a VR38DETT engine.
---
Accomplishments
• 11/15/2015 – First GT-R to surpass 230 MPH in the 1/2 mile • 11/15/2015 – 235.6 MPH World Record (Fastest GT-R in the 1⁄2 mile) • 10/04/2015 – First GT-R to break the 210 MPH speed at Texas Invitational • 3/20/2016 – 7.385 @ 195.76 MPH USA Record (Quickest GT-R in the 1⁄4 mile) • 3/26/2016 – First GT-R Making 2,400+ whp on the VR38DETT Engine
Social Media Handles
Facebook:
www.facebook.com/ T1racedevelopment/
Instagram:
T1RACE #t1race, #t1racedevelopment
Location
2002 Industrial Blvd. Rockwall, TX 75087 214.607.9022
---