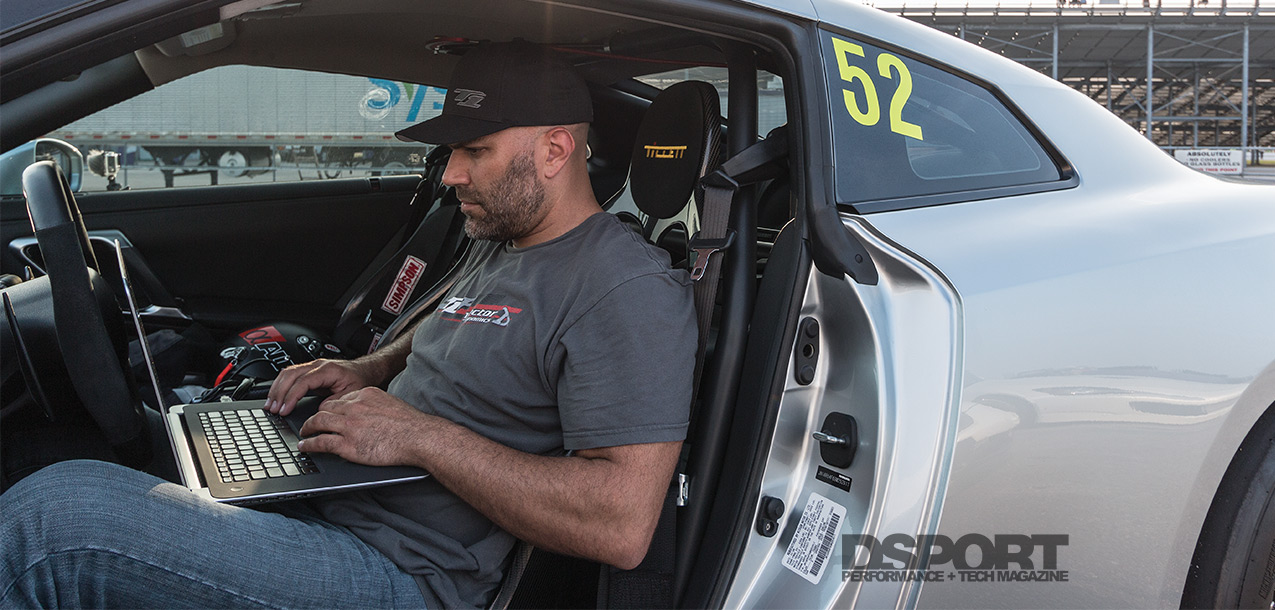 Nearly two decades ago, Tony Palo was working at a local BMX shop in his hometown of Rockwall, Texas. Shortly after finishing high school, Palo bought his first Integra and visited Jotech Motorsports to buy some parts for it. After installing a set of lowering springs, which were not quite low enough for Tony's liking, he went back to see if the springs could be cut shorter. Upon his return, the shop was so impressed with his quick install that they offered him a job on the spot, and Palo has been active in the import performance scene ever since.
Staff Report
---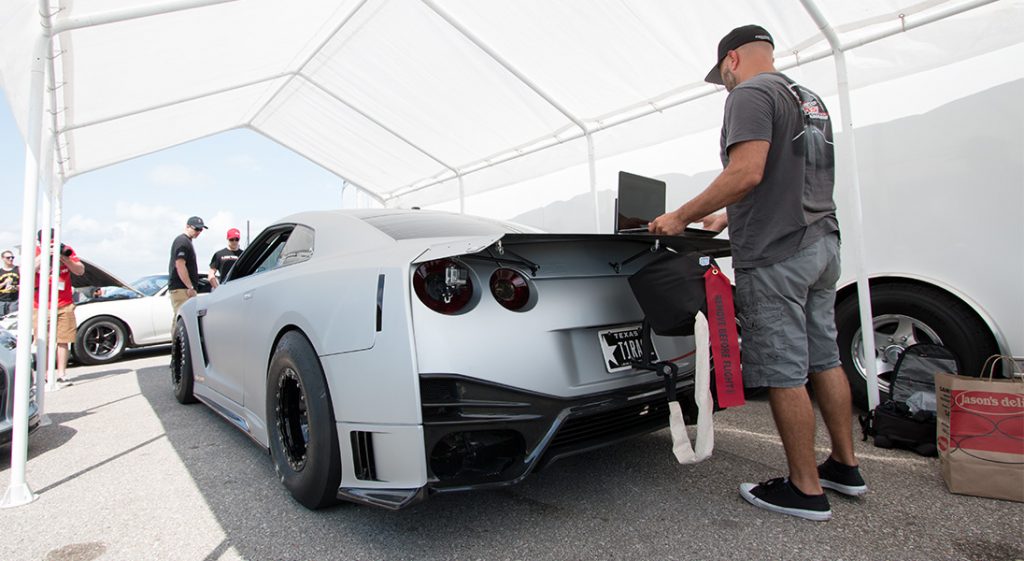 Over the next few years, his mechanical skills led him to become the crew chief for the record-breaking Hot Rod-class Civic, and the lead fabricator and tuner. After seven years, Palo made the switch to Norwood Autocraft as a chassis and race fabricator. It was at Norwood Autocraft that Palo pushed the boundaries of FWD drag cars, before deciding to take things to the next level by opening his own business.
In 2005, Palo opened T1 Race Development. Taking full advantage of his prior experience and expertise, developments and records were being set at a blistering pace. T1 Race Development built a 2000 Acura Integra GSR (featured in DSPORT Issue #51, March 2007) which would later become the first eight-second FWD street car.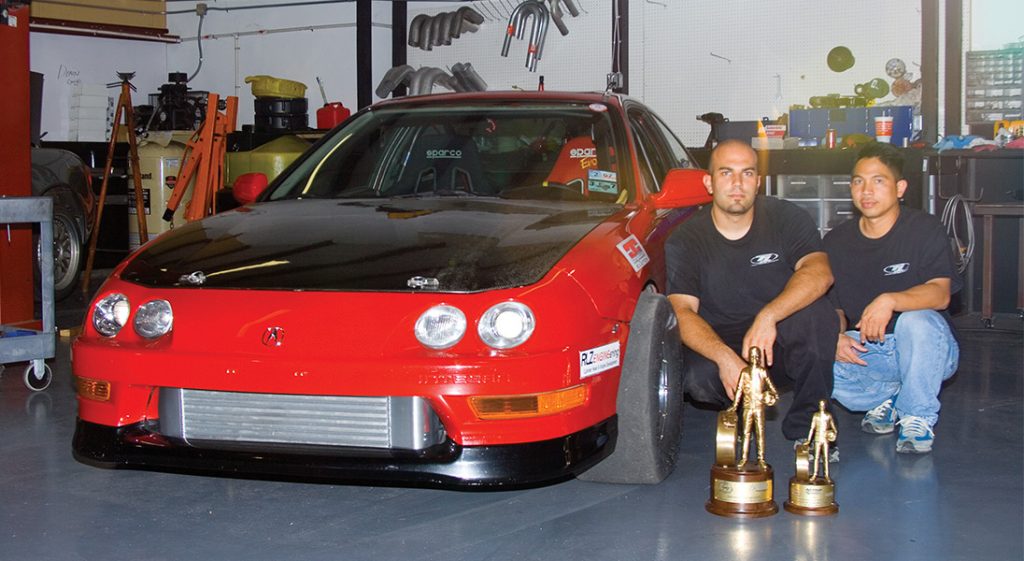 Two years after setting the FWD record, Palo transitioned T1 Race Development's focus toward the GT-R, a platform he continues to develop today. With his experience in drag racing, Palo leapt into the GT-R scene and has been one of the leading GT-R tuners in the world. In addition to being named one of DSPORT's Top 10 Tuners in the country, Palo was the first to exceed 230 MPH in the half mile (holding the current record at 235.6 MPH), first and only GT-R to break 210 MPH at the Texas Invitational and the first to make 2,400whp on the VR38DETT.
DSPORT: You built the first 8-second FWD street car. How did the development process start for that car?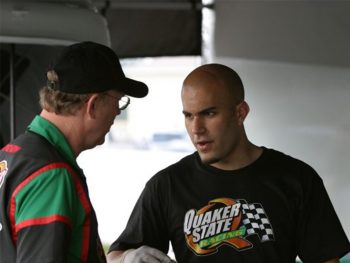 Tony: The Integra started out as a legit street car which belonged to a customer of mine. It made about 650whp, but he wasn't having much luck with it at the track. At some point he asked me to drive it at the track. I had never driven anything like it at the track but had a good understanding of them and how they worked after being the crew chief for Kenny Tran for many years. I hopped in and ran a 10-second pass on the first hit and went on to win the event and became the quickest SFWD car in Texas with a 10.1. We decided we were both happy with the arrangement and I continued to race that car the rest of the season, and we broke into the 9's the next time out. The car continued to go through stages and little by little it became an eight-second car. In 2008 when we broke into the eights with it, I decided it was time to move up to a 26" tire and that's when the Outlaw Class was born.
DSPORT: What were some of the hurdles you came across when working on breaking the eight-second barrier?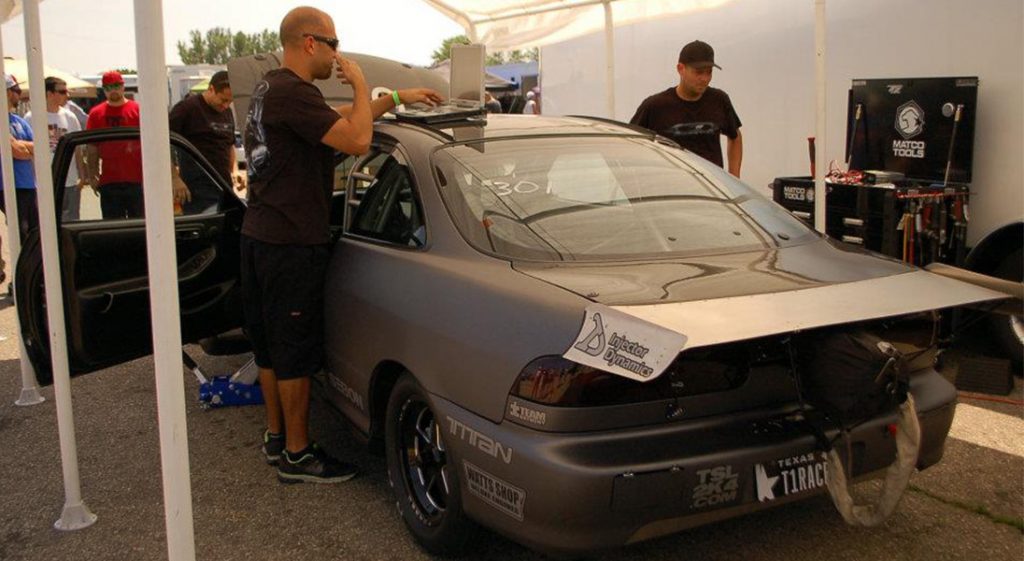 Tony: Our only real hurdle with that car was the transmission. We had a big part in helping PPG develop the B-series dog gear set into what it is today. Much like way back in the days with axles, it took a lot of broken parts to get something somewhat reliable.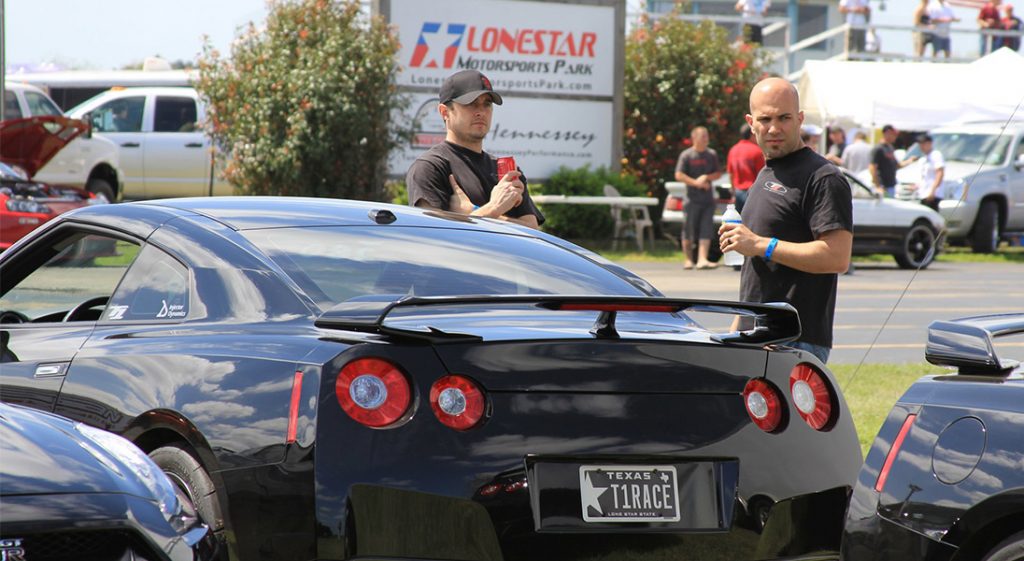 DSPORT: Your current goal with the R35 GT-R program is to break the six-second barrier. What do you see as the obstacles to achieving your goal, and what do you think will be the key(s) to realizing your goal?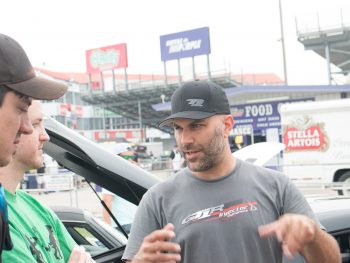 Tony: This one will be tough. At over 3,500lbs and with a dual-clutch transmission that we can't do much to slip the clutch on, sixes are going to be hard. We're already making over 2,500whp, so it's going to take traction to make it happen. We are working with Suzuka Racing out of Japan on some new aero enhancements that we hope make a pretty significant difference. The other department we hope to see a fair amount from is the new Yawpower Suspension we're working on. It's quite a bit different than anything that's out there.
DSPORT: How have half mile and standing mile events changed things compared to quarter mile drag racing?
Tony: For one, it's made it harder for us, trying to build a car that will excel in all forms leaves you sacrificing in some areas. Now that we're focused mostly on drag racing, we've done some things like adding lexan windows, which takes away from the street car aspect a little more. For the half mile, it's starting to get pretty dangerous with how fast these cars are getting. There have been quite a few off-track situations with GT-Rs, including me!
DSPORT: What direction do you see the scene taking in the future?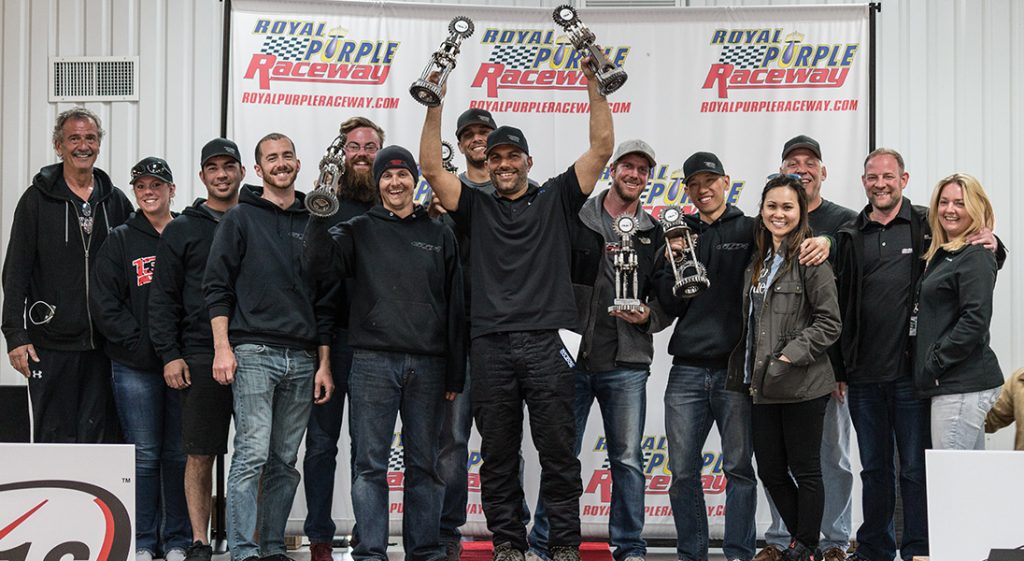 Tony: I don't see the direction changing all that much, but I do see things continuing to improve. Two years ago a 1,200hp car could be done halfway reliably, but 1,500hp, no way. Now 1,600hp can be done relatively reliably. That growth is going to continue and cars will continue to get faster and faster every year.
---