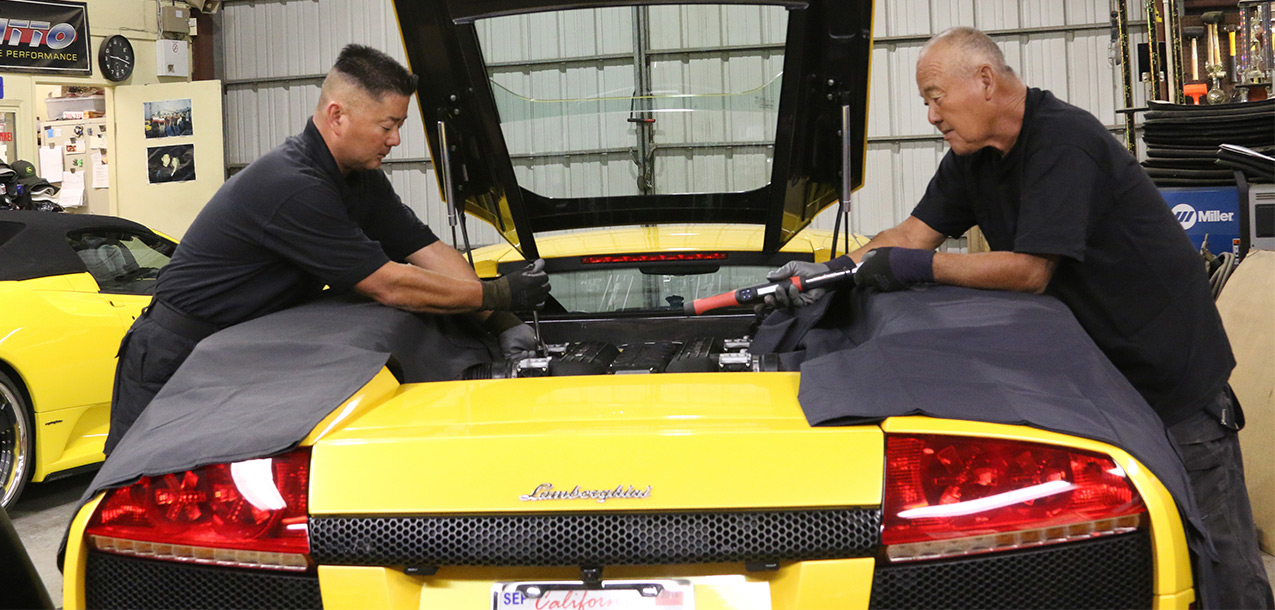 Innovators of any field earn their place not only by perfecting current designs and technologies, but also by being willing to try something new and different. This inclination for experimenting with ideas that no else has thought of before is a major factor in moving an industry forward. In 1994, Adam Saruwatari of Arroyo Grande, CA brought his creative and inventive personality to the automotive performance world. Growing up working on his family's farm, Adam's mechanical experience drove him to put together builds that earned him championships and wins in IDRC, Battle of the Imports, NIRA, CMI, Imports vs Domestics, Import Showoff and more. Adding to his resume, one of the biggest standouts in his career origins are the platforms in which he achieved these accomplishments, most notably the FD Mazda RX-7 and Acura NSX. While Adam currently manages his parents' farming operation, he still pushes the automotive industry forward in his work with A&L Racing and Nitto Tire, primarily focusing on exotic supercars.
By Cameron Parsons
---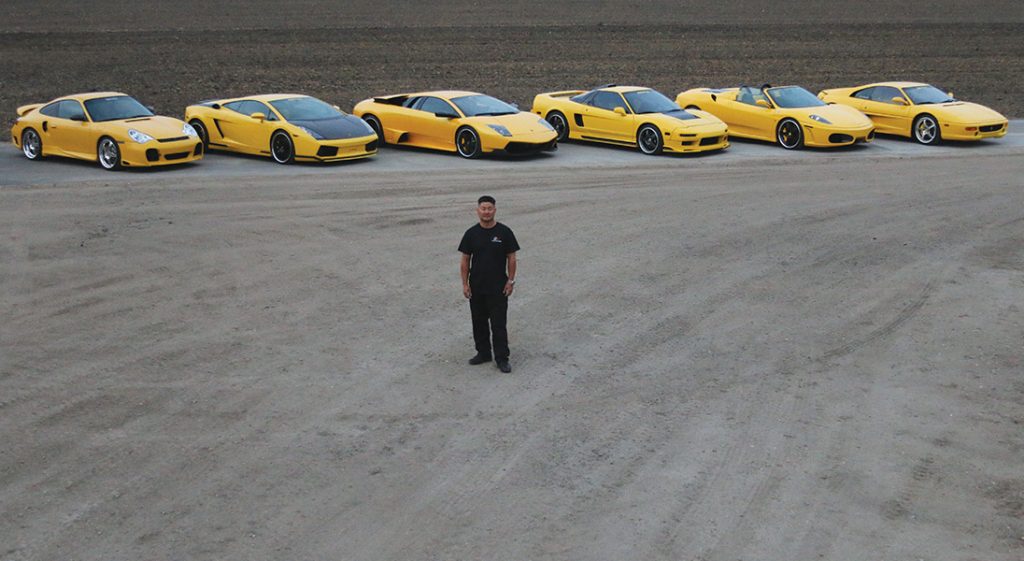 DSPORT:  Tell us about how you got started in the industry.
Adam Saruwatari: Simply put, I always loved cars and going fast. As I gained success with my projects, a gentleman named Tomo Mizutani of Toyo Tire and Nitto Tire found me and turned me into the success I am today.
DSPORT: We heard that alongside your work in the automotive world, you also manage your parents' farm. Did you grow up in a farming and agricultural environment? How did that sort of upbringing contribute to your mechanical abilities with cars?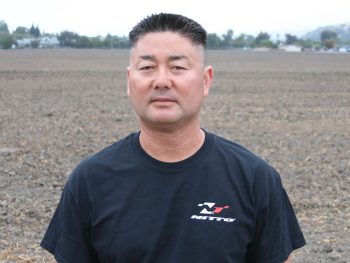 Adam Saruwatari: I am the fourth generation in my family to run the farm. I've basically been working on the farm since I started walking. My first "job" was weeding, where I started at 10 cents a bucket. As I grew older, I started taking care of the entire fleet of trucks and tractors. This is where my mechanical skills originated, and I got a lot of practice back then. Once I started racing, my dad and I had not worked on a rotary engine before the RX-7, so we had to learn a great deal. When it came to working on the NSX engine, I learned the ins and outs from John Concialdi, who at that time had built the most powerful NSX engine known to exist.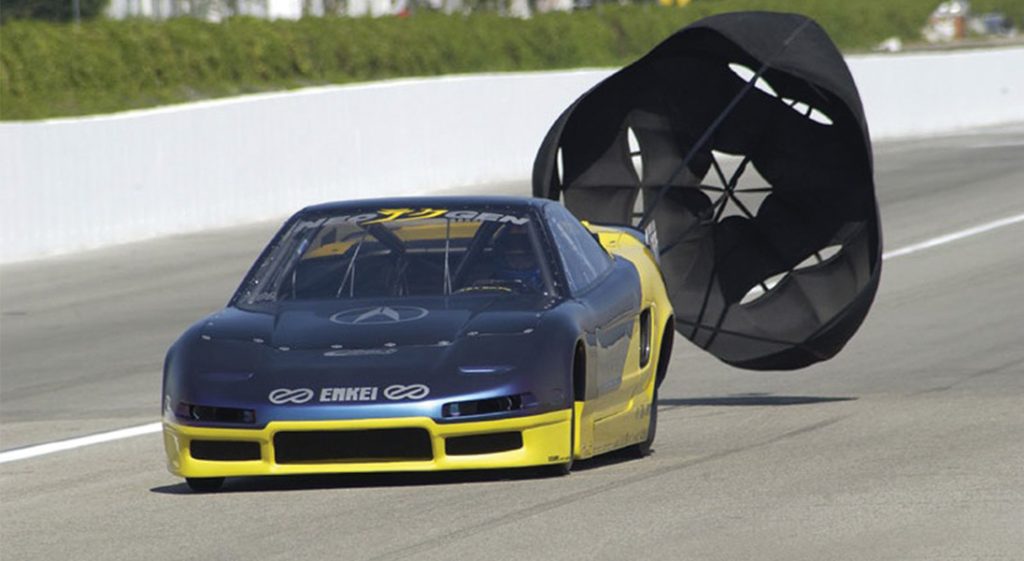 DSPORT: After being heavily involved in the automotive performance and racing industry for more than two decades, your name is credited to many accomplishments and records. What do you consider to be some of your greatest achievements?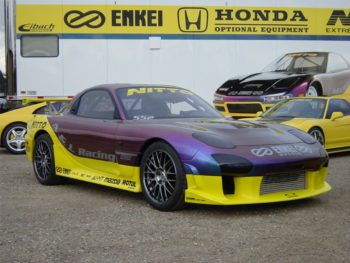 Adam: A long while back, I raced my RX-7 at an IDRC event at Atco. All of the top racers were there, including Dave Buschur and Vinny Ten. The competition was fierce, yet I still won the event when everyone else was sure that I would lose. That is still my most memorable event in the RX-7. My favorite memory, however, is when I won the IDRC championship in my NSX. I was happy to bring some validity and professionalism to the sport, which I believe helped bring corporate sponsorship dollars and products to help support racers later on.
DSPORT: The RX-7 and NSX are often more favored for circuit and road racing, so what led you to choose these platforms for drag racing?
Adam: I chose the RX-7 because I really liked the way it looked and the fact that it was strong performance car out of the factory. The NSX was my dream car ever since my uncle Howard let me borrow his (one of the first in the United States) to go to my high school winter formal dance. In my opinion, the NSX changed exotic cars forever.
DSPORT: Did you face any particular challenges with making either of these platforms capable of reaching your goals in racing?
Adam: Both vehicles were endless challenges to get down the track with competitive times and speeds. We put a lot of time into research and development of the RX-7 to keep the factory parts from failing. On the other end, the NSX Pro Car engine and chassis were solid. Still, finding the time necessary to properly develop and test were big hurdles for the NSX. On top of all this, I had to prioritize taking care of sponsor requests and requirements in order to pay the bills, leaving us little time between events to work with the engines and chassis.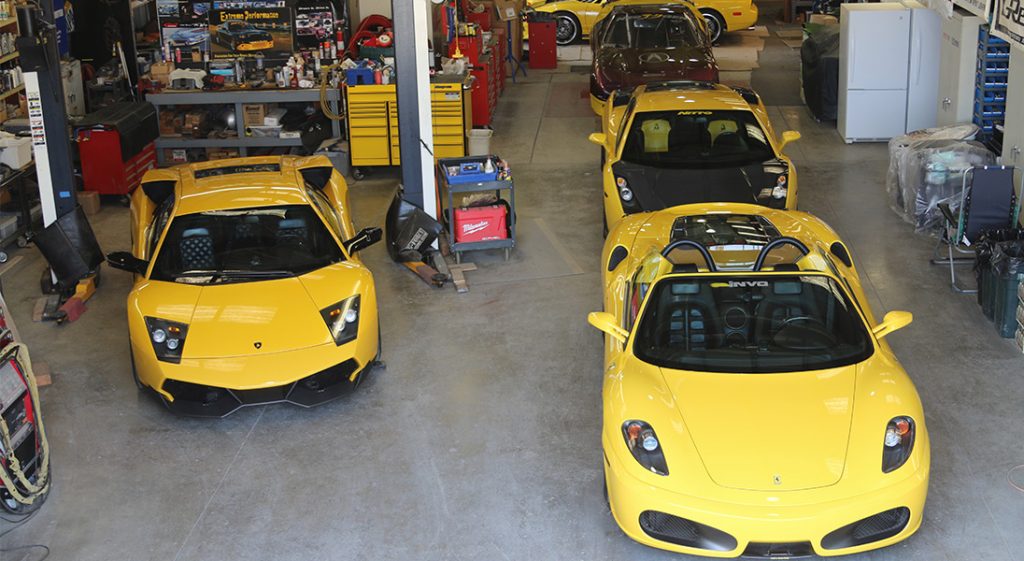 DSPORT: What led you from import drag racing to your current work in exotic supercars?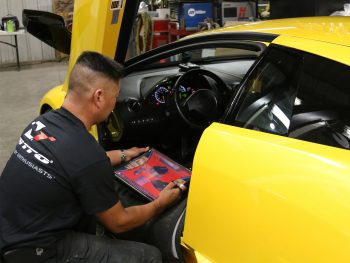 Adam: I love many types of cars, but the driving experience is much different for me in Italian exotics. I find these cars very exciting to drive and very unforgiving. I constantly feel like they are trying to kill me when the driver aids are switched off. This delivers a great adrenaline rush that reflects the same feeling I got when I used to race. As time went by, my collection started including more of these types of cars, while most of my friends started driving the same marques as well. Now, I find myself surrounded by these brands, so that's what I primarily work on.
---