The Mitsubishi EVO X is still one of the most popular choices for tuners and for good reason. The 4B11T long block has proven to be stout, capable of handling in excess of 500-plus horsepower regularly. Additionally, the GSR model's five-speed manual transmission is able to hold equivalent power levels when reinforced properly. Combined with the Active Center Differential and Active Yaw Controls, the EVO X GSR also makes for an excellent track car. This all adds up to a space reserved in the DSPORT D'GARAGE for an EVO X of our own. Now that DSPORT Sales Director Wen Lai has stepped up to the plate, we can let the festivities begin. The first installment of this EVO X GSR Test & Tune starts with an end goal in mind (450whp on the stock short block), examining the parts needed to get there.
Text and Photos by Arnold Eugenio // Dyno Testing by Jon Drenas / COBB Tuning SoCal
DSPORT Issue #110
---
THE PARTS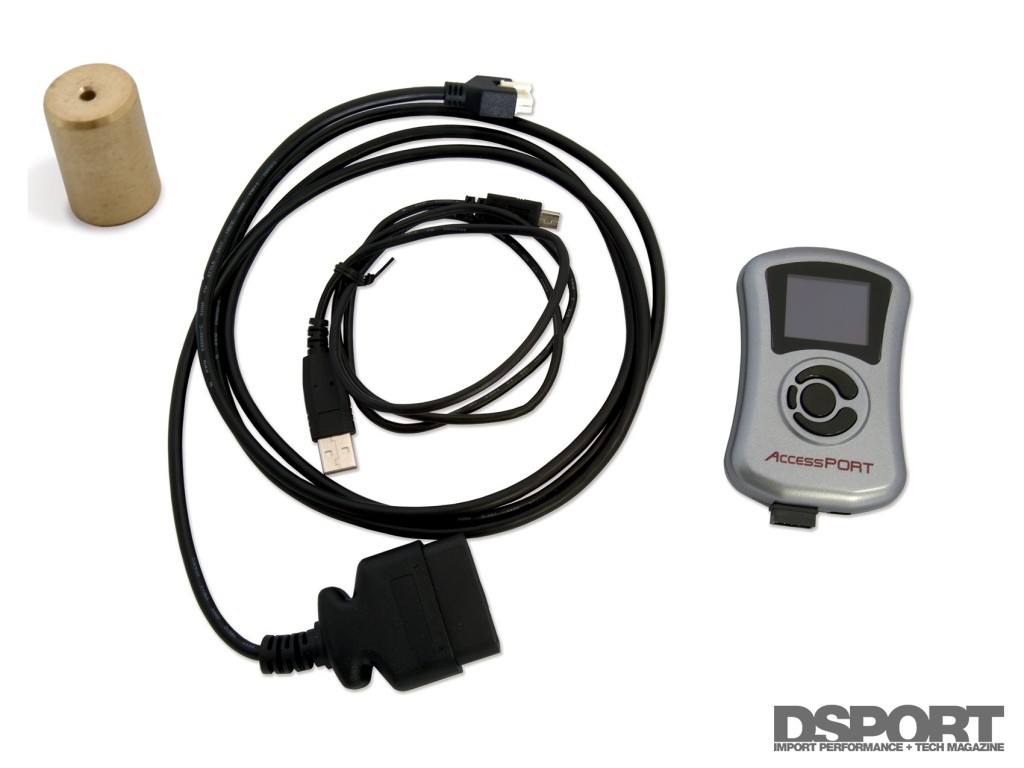 Our experience has told us that many late-model vehicles require an ECU tuning solution before power-adding parts are introduced into the system. For the EVO X, the COBB AccessPORT (AP) remains one of the most affordable and reliable tuning solutions on the market. The COBB AP can control a multitude of ECU-specific functions in addition to proving a factory fuel, boost and ignition table interface for fine-tuning performance output. The COBB Boost Pill is a precision vacuum port restrictor that changes the amount of vacuum that the wastegate can "see" allowing higher levels of boost from the factory turbocharger setup. Using this combination, we hope to take the car to the limit of the factory bypass valve boost-holding capacity.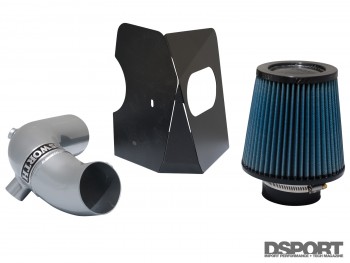 The Cosworth intake system removes the factory airbox and panel filter and replaces them with a heat shield and conical-style filter. The factory rubber intake pipe is also replaced in favor of a larger-diameter, mandrel-bent aluminum intake pipe piece, which should be less susceptible to collapse under high-flow conditions. The heat shield utilizes the factory front-grill intake opening to consume cold air and separate the filter inlet from radiant engine heat.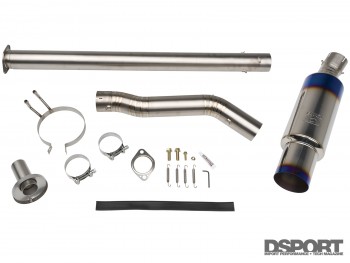 TOMEI POWERED's Expreme Ti titanium exhaust system is designed with minimal bends and 80mm-diameter piping. The 152mm round canister terminates in a 115mm straight-cut exhaust tip while the entire system utilizes 1mm-wall thickness piping. The included removable resonator can be installed to reduce the exhaust sound levels on the street or on race tracks where sound levels are regulated.
For race applications, the catalytic converter can be removed to reduce exhaust flow restrictions with a straight or test pipe. TOMEI POWERED'S titanium straight pipe consists of an 80mm-diameter pipe constructed from 1mm-wall thickness titanium to complement its Expreme exhaust system. Weighing in at 2.4 pounds, the straight pipe offers a significant weight savings over the factory catalytic converter.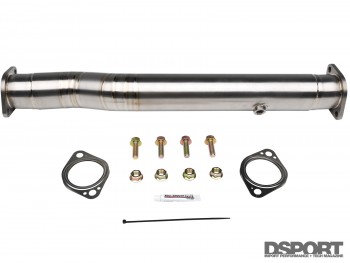 SPEND SOME, SAVE SOME
In addition to providing a more efficient path for exhaust gasses to evacuate into the atmosphere, lightweight aftermarket exhaust systems offer a savings in sprung weight. As many factory units are constructed of thick-walled stainless-steel to meet federally mandated warranty regulations, some aftermarket exhausts are constructed from thinner-wall, high-quality 304 stainless steel, offering a slight advantage in weight savings. For more pronounced weight-loss, titanium-based exhaust systems offer significant weight savings. Titanium exhaust components often weigh a fraction as much as their stainless counterparts, helping offset their price penalty with considerable weight savings.
| | OE Component Weight | TOMEI POWERED Component Weight |
| --- | --- | --- |
| Cat-back Exhaust | 44.2 pounds | 9.7 pounds |
| Cat Section | 14.9 pounds | 2.4 pounds |
| Total | 59.1 pounds | 12.1 pounds |
–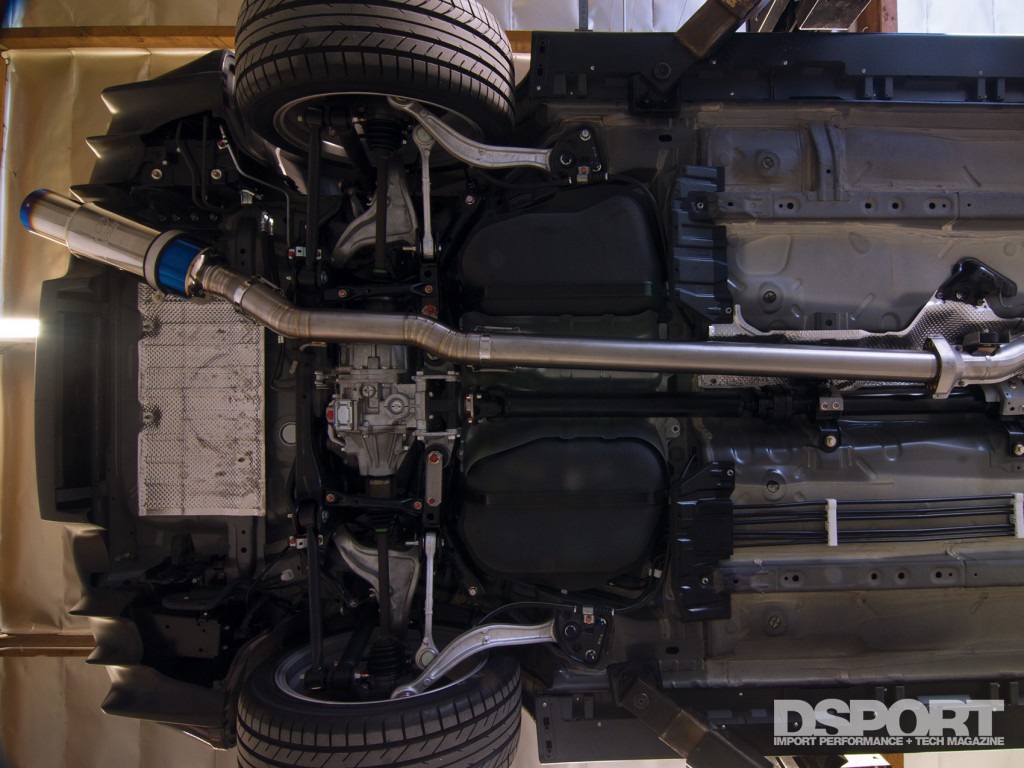 47.0 pounds total weight savings were realized by switching to the TOMEI POWERED Expreme Ti exhaust and straight-pipe section.